Get spirited away at one of Japan's oldest hot springs
At Dogo Onsen in Matsuyama City, Ehime Prefecture, you soak in the historic atmosphere just as much as the hot spring itself. Matsuyama as a whole has become a vibrant, modern city. However, Dogo area remains the laid-back hot spring town. In fact, it has been that way for over 3,000 years.
Historians say it is Japan's oldest hot spring together with Nanki Shirahama Onsen in Wakayama Prefecture and Arima Onsen in Hyogo Prefecture.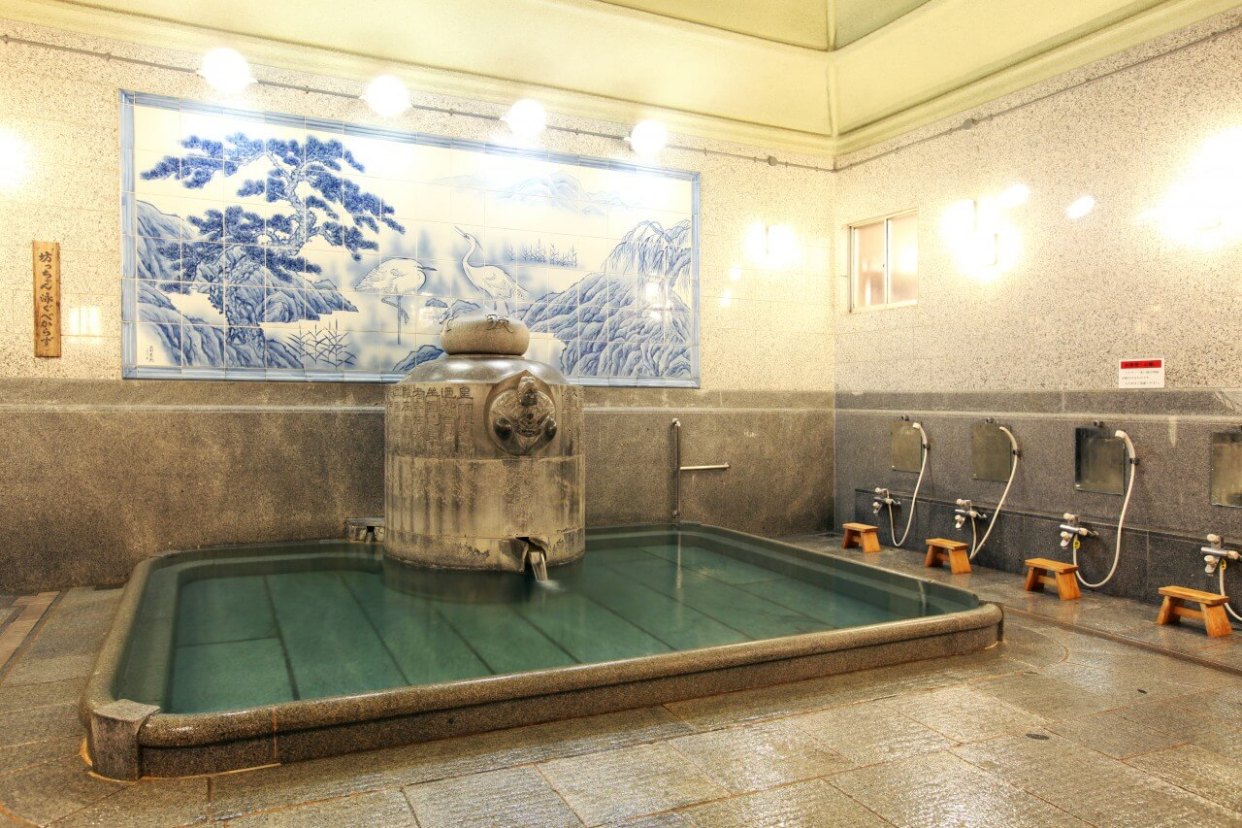 When stepping out of Matsuyama City's streetcar at Dogo Onsen Station, you make a time slip to the late Meiji Era, with a quaint old Western-influenced station building and a nostalgic locomotive. Here, you can hop on the "Botchan" locomotive named after the novel by Natsume Soseki. In fact, the author used to frequent the onsen when he was working nearby as a teacher. The foot baths under Japanese parasols at Hojo-en park complete the package for a classic hot spring station.

Standing in the center of this hot spring town is Dogo Onsen Honkan. It is without a doubt the most imposing public bathhouse I have ever seen. The 1894 wooden architecture, looks gorgeous enough to be mistaken for a small castle.
Ghibli Studio fans might notice that the building's facade has a mystic feeling similar Aburaya, the bathhouse in "Spirited Away". This is not a coincidence; Ghibli Studio has acknowledged that Aburaya was roughly modeled on Dogo Onsen Honkan.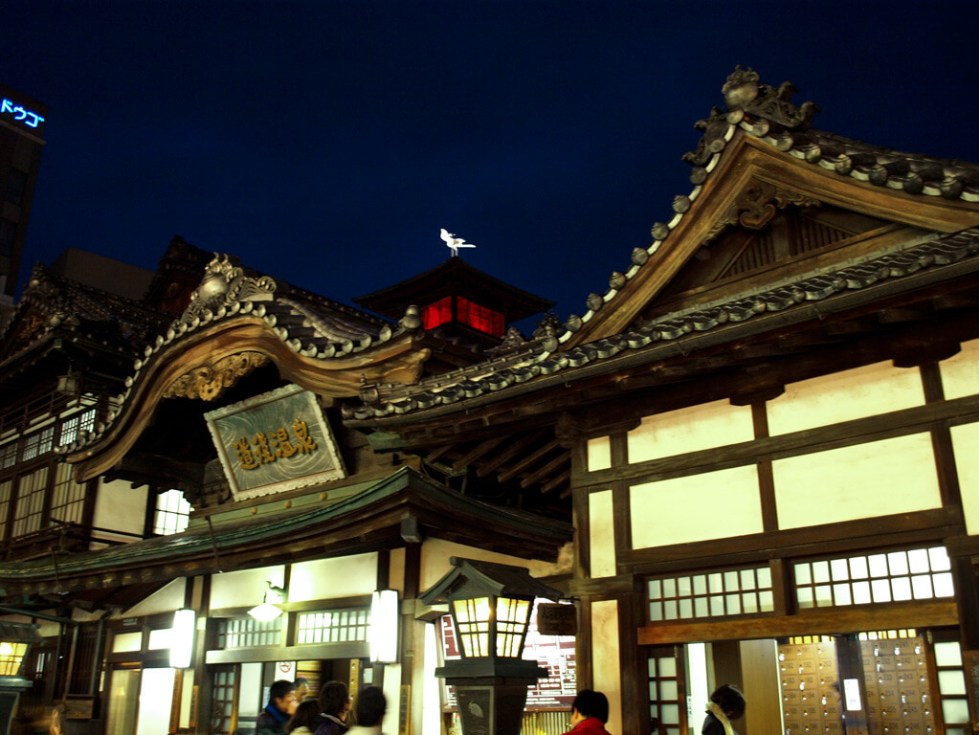 Not only the facades have spirit in common. Much like Aburaya, the inside of Dogo Onsen Honkan is a maze with many different baths and other rooms. The two main baths go by the divine names of "Bath of the gods" and "Bath of the spirits". Probably the most famous – and at the same time least used – bath has to be the Yushinden. That's because it's a bath exclusive to the Imperial Family. However, guests may view it.
After you've had your fill of the bath, wrap yourself up in a yukata and cool-down at the tatami salon. There you can have some Japanese tea and dango (a rice-cake sweet), or observe the street view from a private room used by the novelist Natsume Soseki. 
In front of Dogo Onsen Honkan, is a cozy hot spring town where one can walk around in a yukata without standing out from the crowd. Souvenir shops and restaurants fill the nearby shopping arcade. Also the Dogo-Biru-Kan serves locally brewed beer you won't easily find in Tokyo, let alone your home country.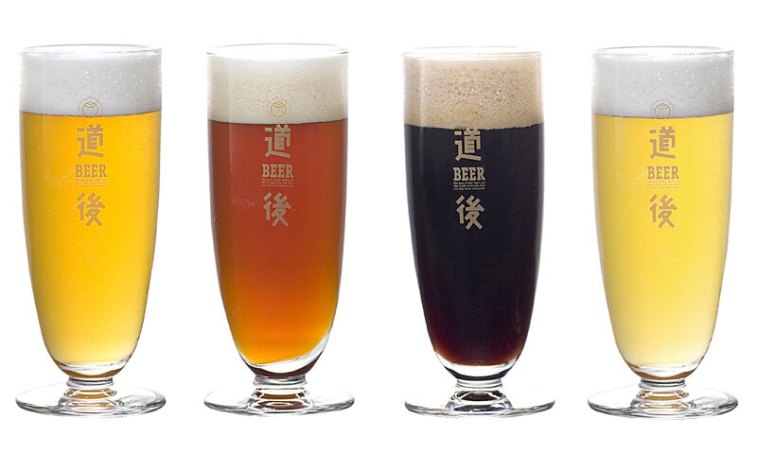 While the Dogo Onsen Honkan is the most popular bathhouse among tourists, locals prefer to soak at Tsubaki no yu nearby. Of course, it is cheaper and less crowded. If the Dogo Onsen Honkan is too full, how about rubbing soap and shoulders with the locals?


*Click here for an explanation on how to take a Japanese bath for beginners!
Spot Information
---
Name: Dogo Onsen
Location: Dogomachi 1, Matsuyama, Ehime (Dogo Onsen Station)
Access: From JR Matsuyama Station, take the Jonan Line streetcar for Dogo Onsen Station.