Milky-blue Hot Springs the Color of the Sky
Kumamoto Prefecture's Waita Hot Spring Resort: Hourei-no-Yu Inn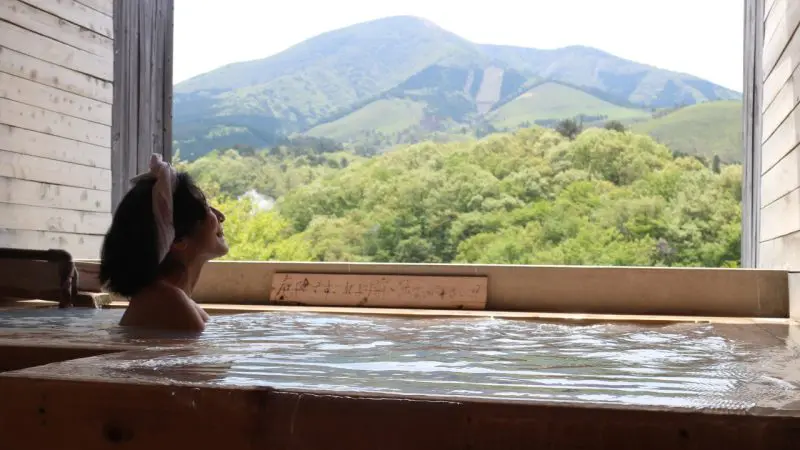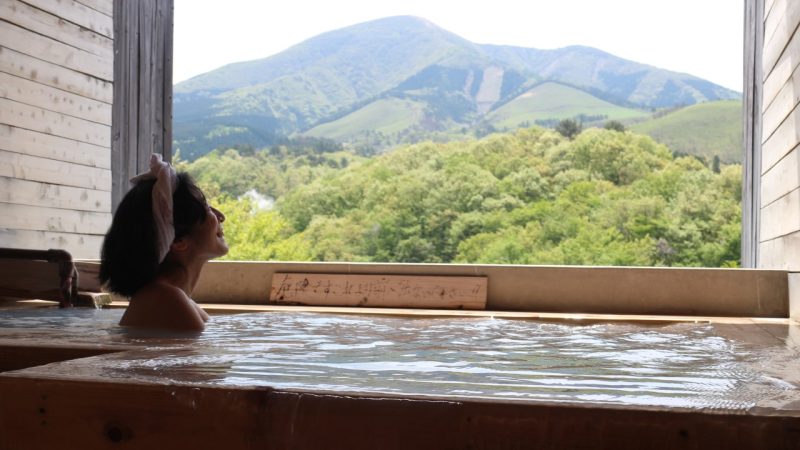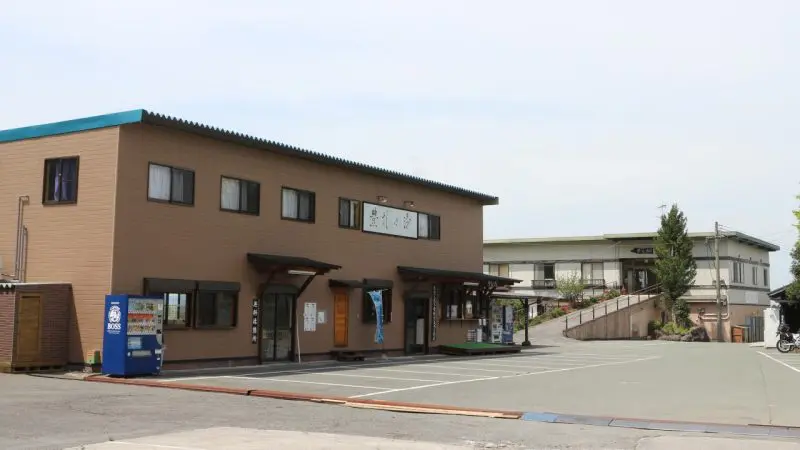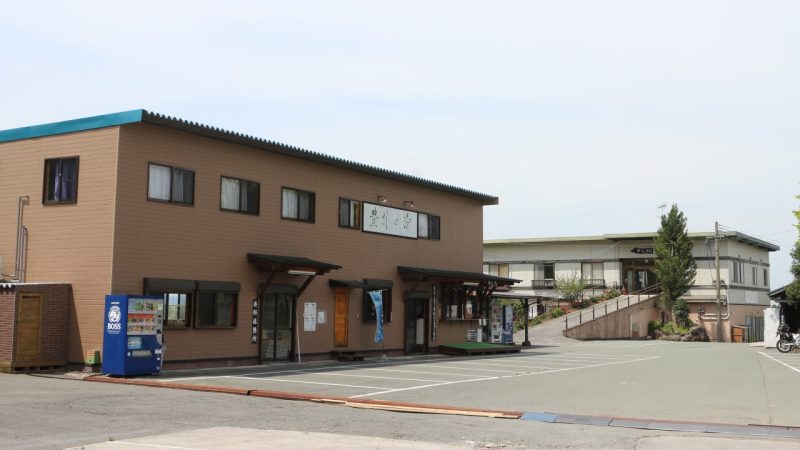 Resting at the foot of the cone-shaped Mt. Waita is the hot spring inn Hourei-no-Yu. The inn's 24hr private rental baths, overnight accommodations (meals not included), and gender-segregated open-air baths with breathtaking views of the sprawling plateau are only a few of the many reasons it has become a favorite among hot spring enthusiast.
Colorful Blue Hot Spring Water Mirroring the Sky at Hourei-no-Yu in Kumamoto, Japan
The sulfur-scented hot spring has a slightly alkaline chloride makeup, and its silky smooth texture feels wonderful against your skin. This hot spring is also well-known for its milky-blue sky-like color. Some days the water has a very crisp white color, but some days it appears a deep blue. While soaking in baths that mirror the sky above, you can enjoy gazing out at green forest-covered mountains in the summer, the reds, oranges, and browns of the autumn leaves in the fall, and the snow-white covered landscape in the winter.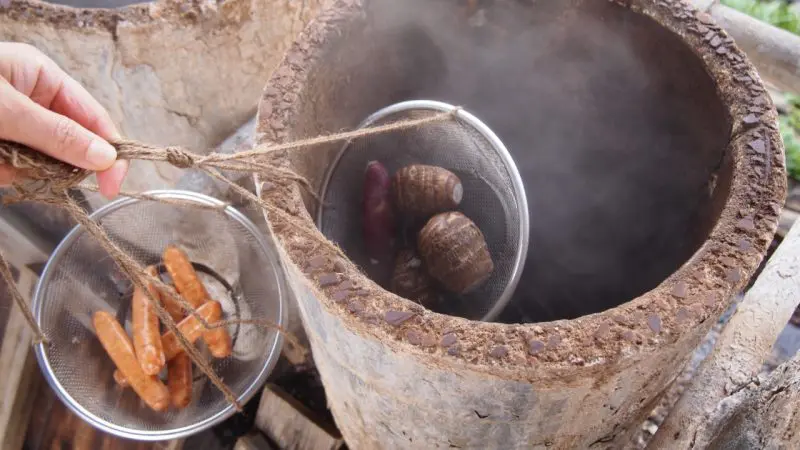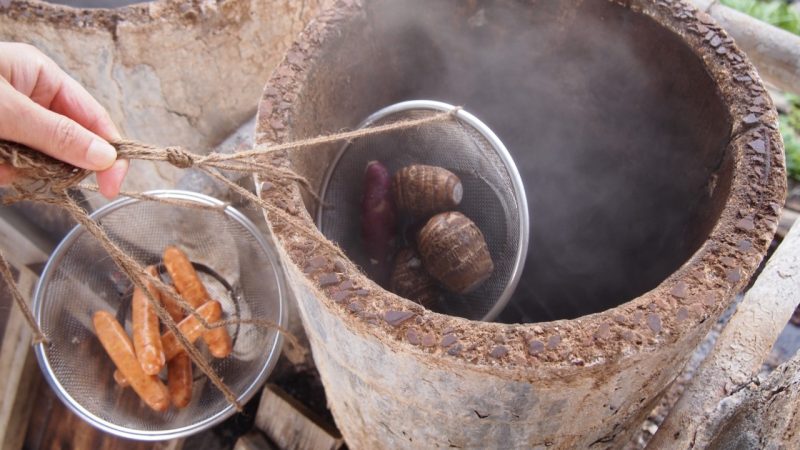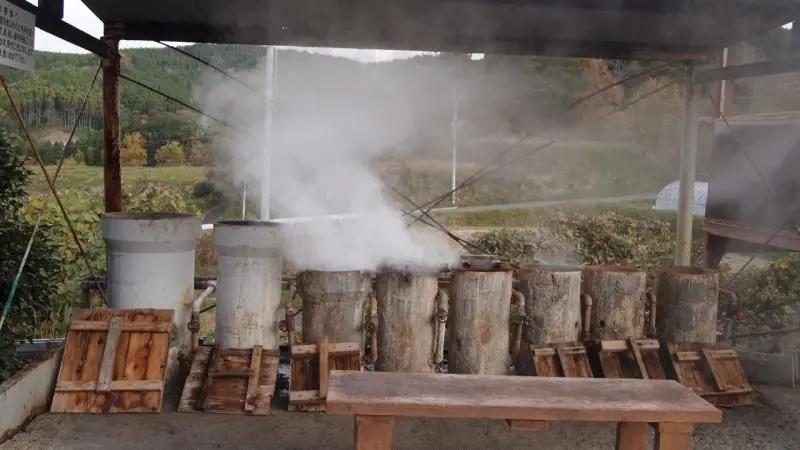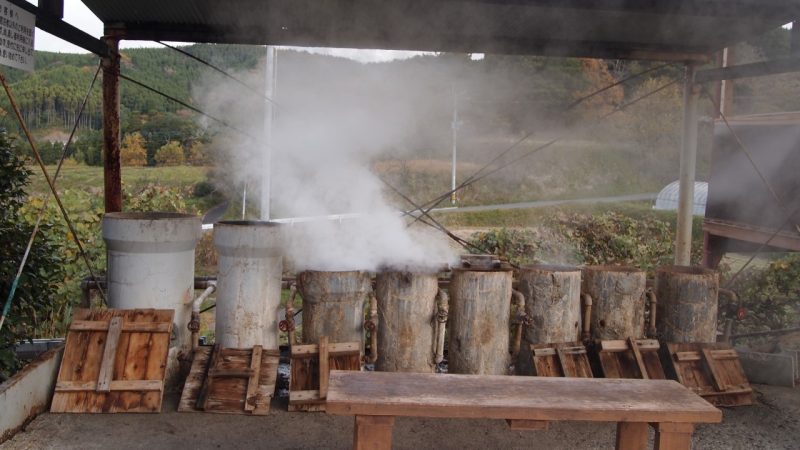 Natural Cooking with Hot Spring Steam in Kumamoto, Japan
Meals at Hourei-no-Yu are another a great experience. You can have fun using steam from the hot spring to cook food like eggs, sausages, and potatoes with jigokugama  ("hell cauldron" or geothermal steam cauldron) in the cooking area. Once they're hot and ready, you can eat them in the dining room next to the cooking area. You can bring your own food or pick up some at the inn.
How to Experience the Sky Blue Hot Springs at Hourei-no-Yu in Kumamoto, Japan
Hourei-no-Yu is a hot spring inn where you can fully enjoy a relaxing hot spring trip.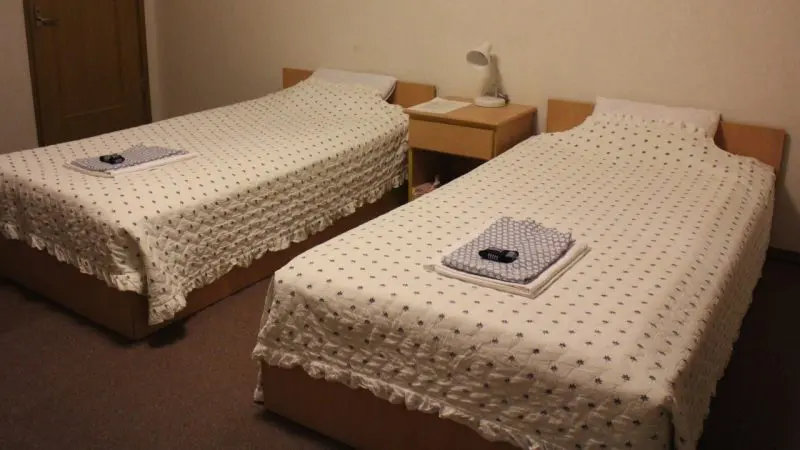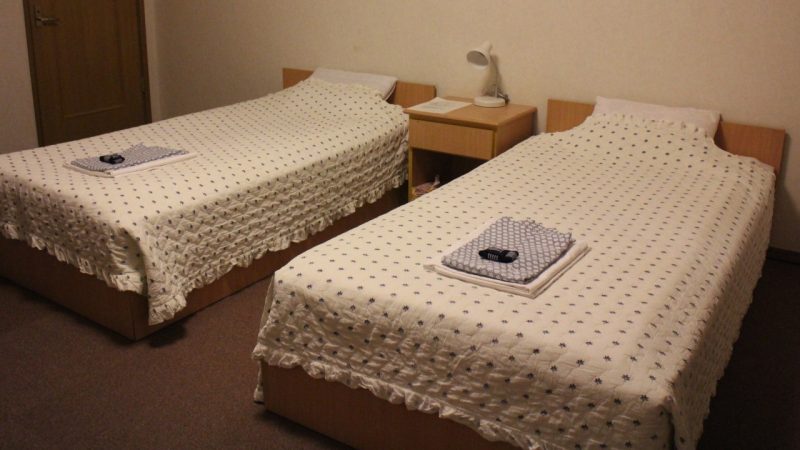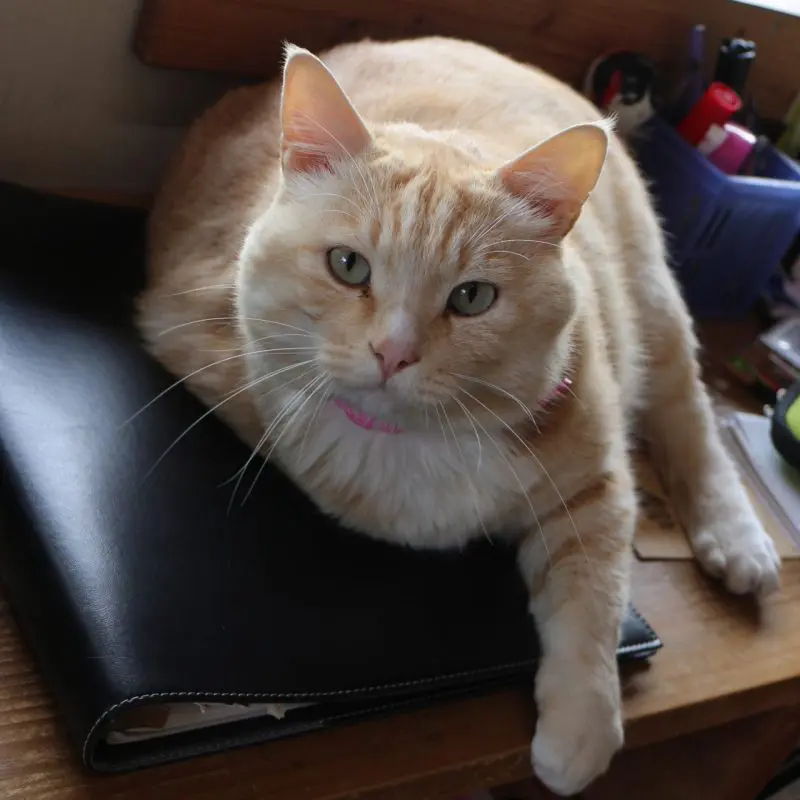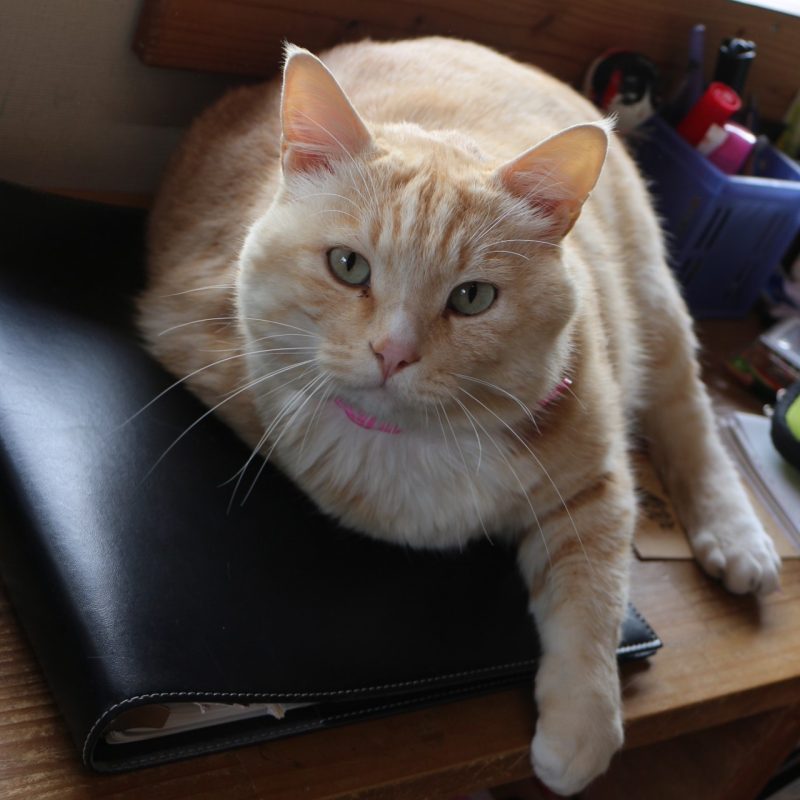 Waita Hot Spring Resort, Hourei-no-Yu Inn Information
Address: 2917 Nishizato, Oguni Town, Kumamoto Prefecture
Tel: 0967-46-5525
Access: From Fukuoka Airport, take the Kyushusanko Bus bound for Kurokawa Hot Spring, and then get off at Oguni Yu Station. A pick-up service is available from the Oguni Yu Station. If you come by train, the pick-up service is also available from Hita Station or Bungo-Mori Station on the JR Kyudaihon Line. (Call in advance to request a pick-up.)
Price: 1 night/ 1 person 4,150~6,150 JPY. Gender-segregated open-air bath 1 person 500 JPY. Private bath rental (in partitioned room) 800~1,500 JPY
URL: houreinoyuyado.com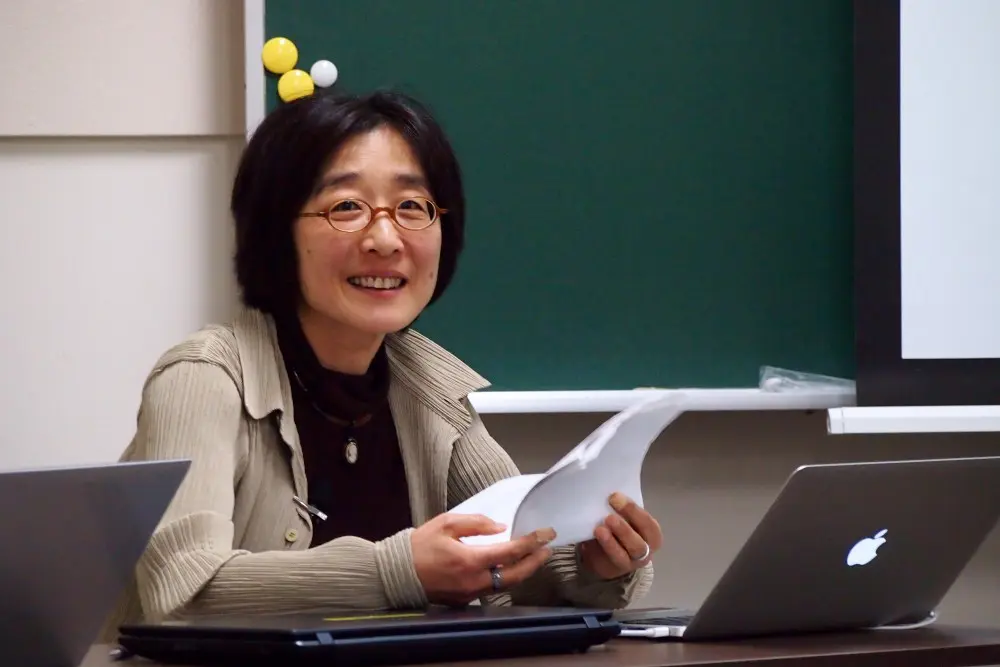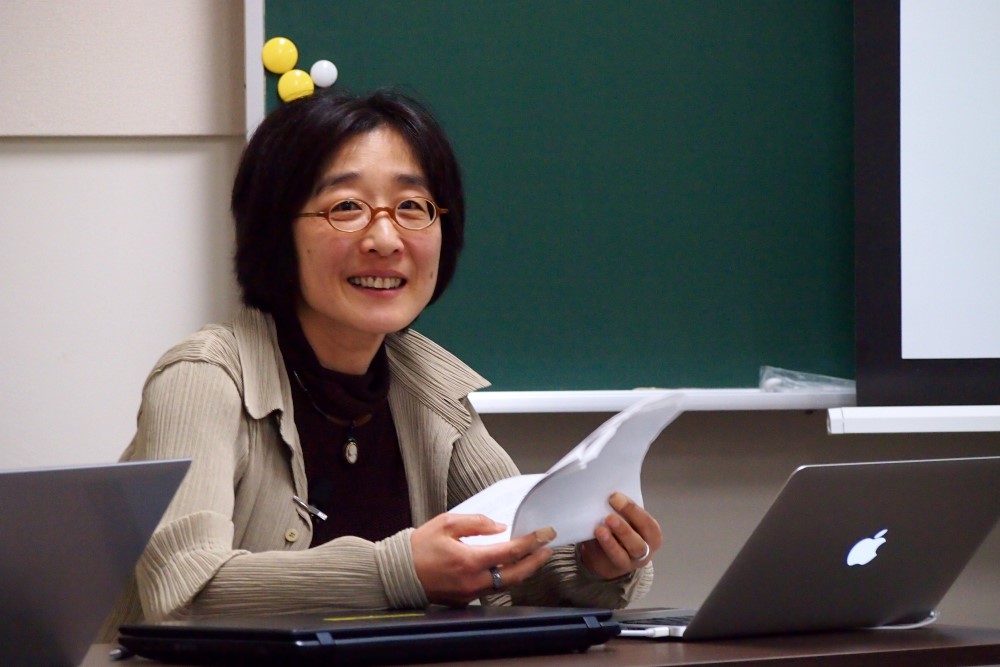 Writer: Rie Nishimura
Hi, my name is Rie Nishimura. I'm a freelance writer who's written about hot springs for over 20 years. I hope my writing helps others discover the charming qualities of hot springs as I have.