Japan's most magical sunset display at Nanki Shirahama
---
Engetsu Island is a small rock island just off Nanki Shirahama's coast in Wakayama Prefecture, and it's almost as if it was created for postcard-perfect photos.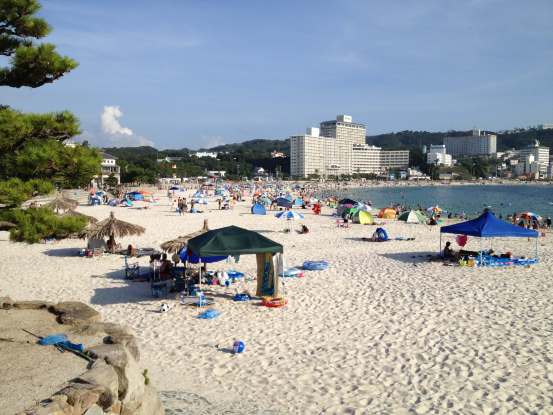 Nanki Shirahama is a seaside resort with hot springs that look out at white sandy beaches and probably the clearest sea of Japan's main island. These hot springs are said to be one of Japan's three oldest hot springs together with Dogo Onsen in Ehime Prefecture and Arima Onsen in Hyogo Prefecture.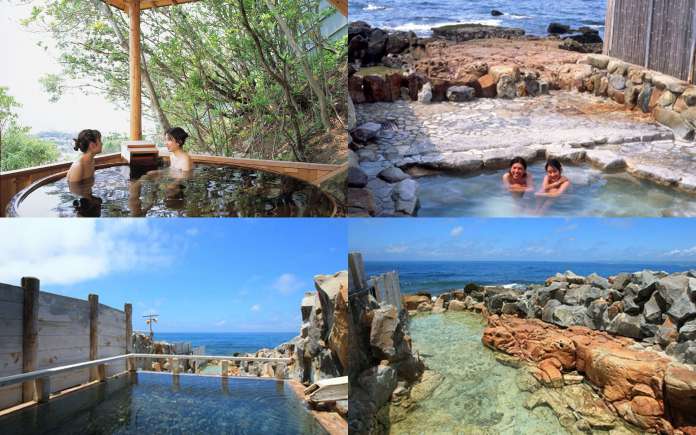 Where is Engetsu Island?
The rock island's formal name is Takashima, but it is widely known as Engetsuto, which can be literally translated as "round moon island". This is due to the round-shaped hole in the middle of the island.
To me, Doughnut Island also comes to mind as a valid name, but thankfully it was Japanese politician Masaomi Tsuda's poem penned in 1887 – in which the island was coined as Engetsu Island – from which the island got its current name, as this is the kind of romantic name it deserves.
See Japan's Most Magical Sunsent at Engetsu Island
With rays of sunlight piercing through the hole, Engetsu Island makes for an incredible sunset display, but here is an impressive collage to convince you that the island looks stunning at any time of the day. Sunset is around 6:30pm in the summer and 4:30pm in the winter.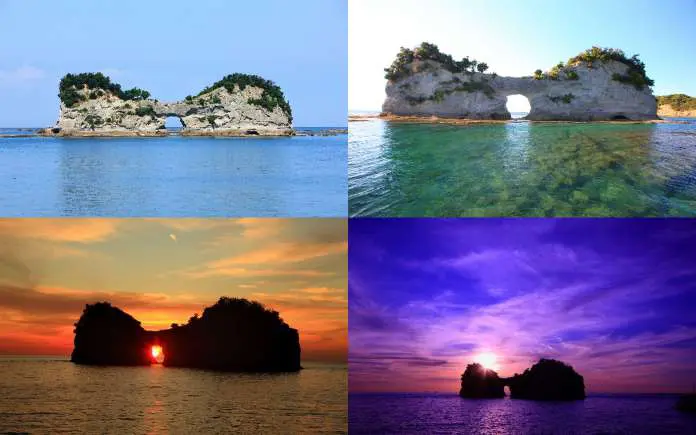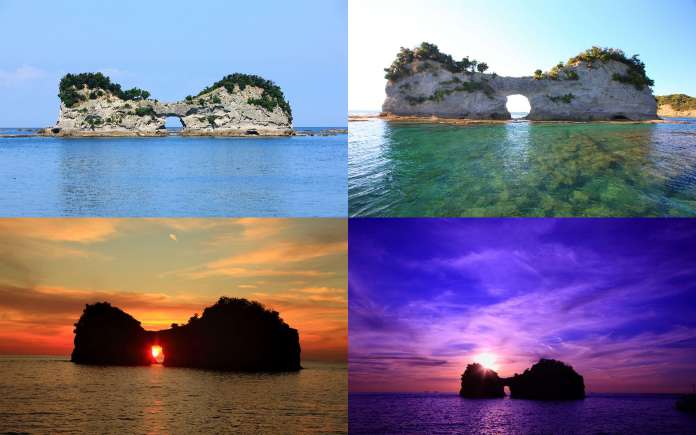 Please note that even when the tide is low, walking to the island – which can just about fit into a football pitch – is forbidden because the island is not very stable and sea urchins are lying on the sea-bottom. You might see fishermen at the shore as octopus, squid, crab, sweepers and other fish can be caught.
Is Engetsu Island a Natural Rock Formation?
Since the island's sandstone rocks have become less stable throughout the years, the island was artificially repaired in 2011 to make it earthquake proof, so hopefully we will be able to enjoy this breathtaking sight for many years to come!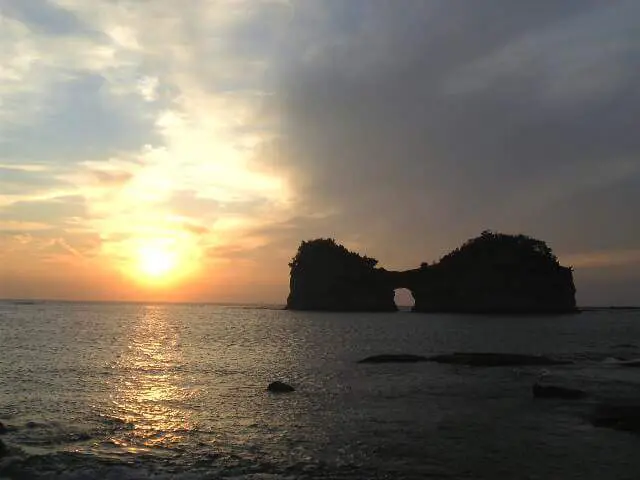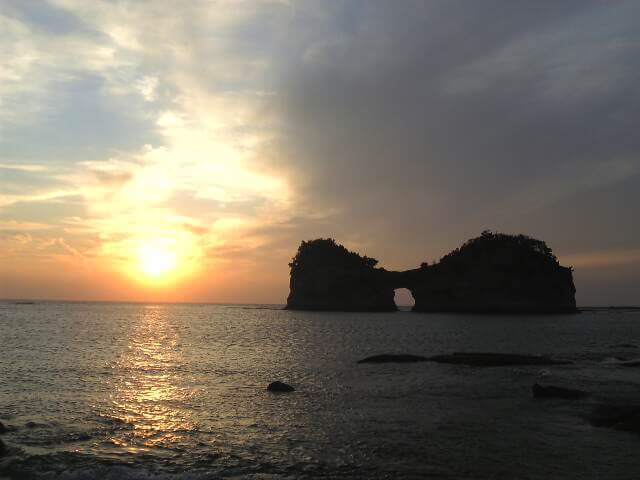 How to Get to Nanki Shirahama in Wakayama Prefecture:
Location: Shirahama-cho, Nishimuro-gun, Wakayama
Access: From Tokyo take the Shinkansen and get off at Shirahama Station (around 6 hours from Tokyo, or 2 hours from Shin-Osaka), or take a 1hr 15min plane ride from Haneda Airport to Nanki Shirahama Airport.
Next in this series: Picturesque Japan: The Tottori Sand Dunes