The Friendly, At-Home Lamp Inn of Aoni Hot Spring Resort
Lamp-no-Yado Aoni Onsen
Hidden in the forest of Mt. Hakkoda is the hot spring inn Lamp-no-Yado Aoni Onsen. At the inn, you'll get no cell phone signal, and there are no TVs either. At night, it's lit by slightly dim lamps, creating a soothing ambiance. The sense of each moment slowly passing by can be a little disquieting at first, but the solitude and lack of distractions help bring you closer to the people you're staying with as well as connect with nature.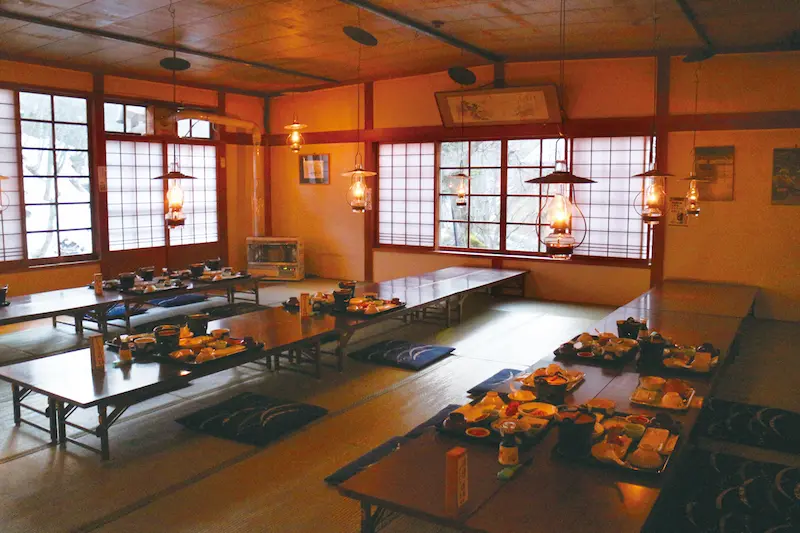 Springs from Necessity to Luxury at Lamp-no-Yado Aoni Onsen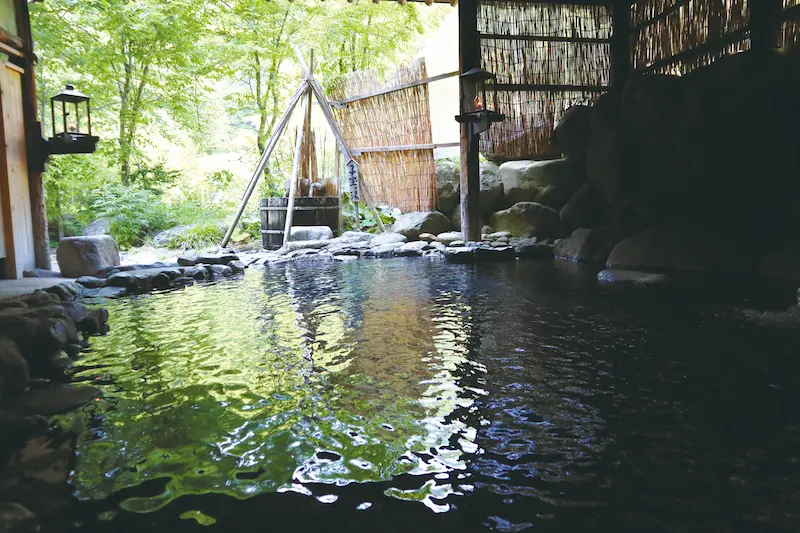 Long ago, the spring waters that flow up from the bank of Aoni River were used by people working in the mountains. About 90 years ago, the poet Yogaku Niwa built a cabin where Lamp-no-Yado stands now. Over time, the cabin evolved into an inn. The waters at Lamp-no-Yado are from a nice, simple hot spring. The water is mildly warm, so you can have a long, relaxing soak in any of its four baths.
A Soothing Outdoor Bath Experience in the Mountains of Kuroishi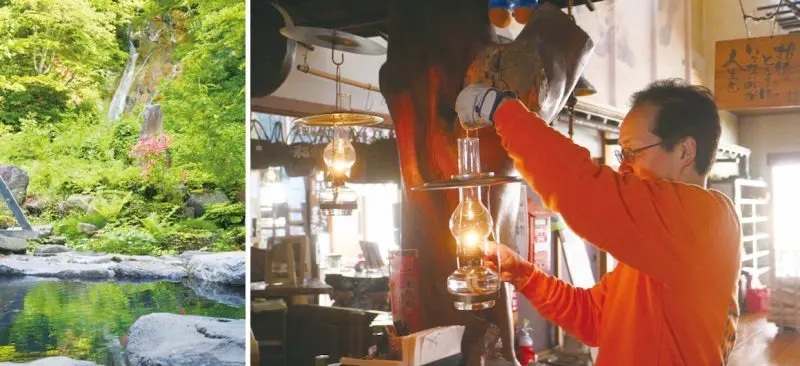 The wooden cypress bathhouse and the open-air bath are beautifully built add to the comfortable atmosphere. With a view of the nearby waterfall, complete relaxation among nature's beauty is easy.
When you soak in a bath in dim lighting, it heightens the sounds and smells of the hot spring, as the scent of the water tickles your nose. In the morning, as you wake, you'll be in awe of the luminance of the natural sunlight pouring in through your room's windows. At Lamp-no-Yado, limiting yourself from usual conveniences will free you up to experience to new sensations.
How to Get to the Secluded Lamp-no-Yado Aoni Onsen in Aomori, Japan
Though situated in a secluded area in northern Japan, Lamp-no-Yado Aoni Onsen is well-worth a visit, especially for those seeking to reconnect with nature and fully relax.
---
Lamp-no-Yado Aoni Onsen Information
Address: 1-7 Takinoue, Aonisawa, Okiura, Kuroishi City, Aomori Prefecture
Tel: 0172-54-8588
Access: From the JR Ohu Line Hirosaki Station, take the Konan Railway to Kuroishi Station (about 30min). Get off there and take the Konan Bus to the Michi-no-eki Nijinoko stop (about 40min). There you can take a free shuttle bus to the inn. (In summer, there are four shuttle buses per day.)
Price: 1 night/ 2 meal packages start from 12,250 JPY. Admission for bath-only guests is 600 JPY. (Baths available from 10:00-15:00)
URL: aoninet.com/en/index.html
---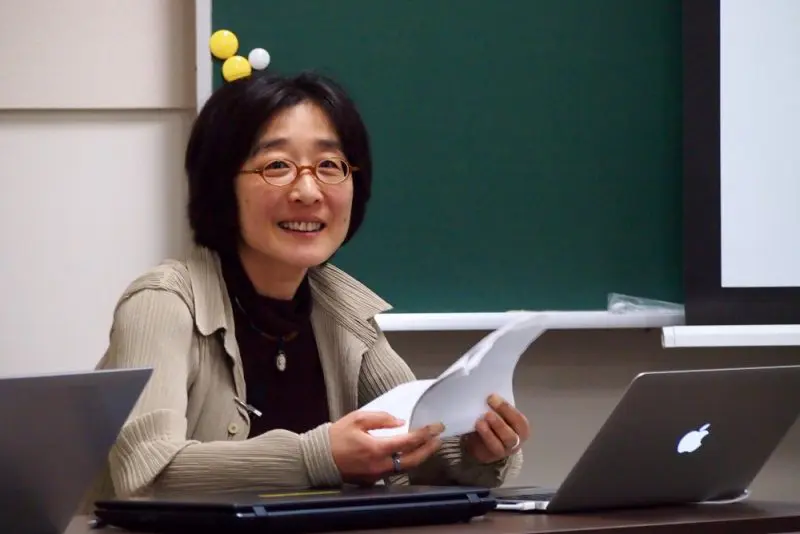 Writer: Rie Nishimura
Hi, my name is Rie Nishimura. I'm a freelance writer who's written about hot springs for over 20 years. I hope my writing helps others discover the charming qualities of hot springs as I have.