Experience The Healing Powers Of An Open-Air Riverside Hot Spring
The Myogaya Honkan of Shiobara Hot Spring Village
Featuring eleven hot springs lined up along a mountain stream, the Shiobara Hot Spring Village is one of Tochigi prefecture's best known hot spring resorts with about 400 years of history. Depending on the spring's location, the water could be black, green, white, or clear. The Myogaya Honkan is a long-established hotel located a few minutes' drive from the central area of Shiobara at the foot of a mountain. The hotel's salty, tea-green-colored spring waters have been looked after for generations.
Enjoy a Hot Spring Bath Surrounded by Nature at Myogaya Hokan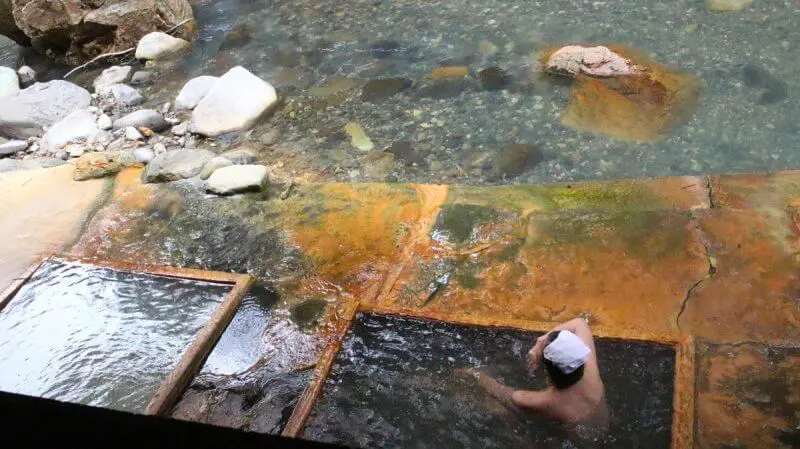 You can get a sense of how the Myogaya Hokan appeared when it first opened as you make your way down the 88 steps leading to the hotel's open-air riverside bath. When you soak in the bath surrounded by the mountain stream and green vegetation, all you hear are the sounds of the wind, the cascading stream, and the welling hot spring flowing into the tub. You feel as if your body is melting into the hot spring becoming one with nature. It's a very relaxing sensation as you fully experience the joys of hot spring bathing in nature.
Delicious Meals Served at Myogadaya Honkan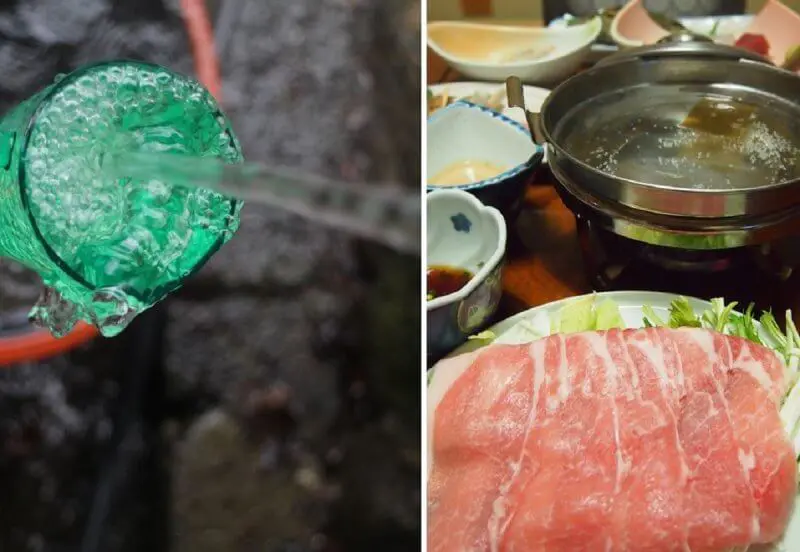 The Myogaya Honkan has been long known for its hot spring waters rich in salt, but from January 2017, it welcomed a new gushing spring. This new spring has sweet, clear water, but appears dark in the tub. When you enter the bath, the smooth, comfortable water glides over your skin. This spring water is also used to prepare evening meals of sangenton (a famous brand of high-quality pork) shabu-shabu, and tofu served at breakfast, giving them distinctly delicious taste that can only be enjoyed at the Myogaya Honkan.
Unique and Historic Accommodations at Myogaya Honkan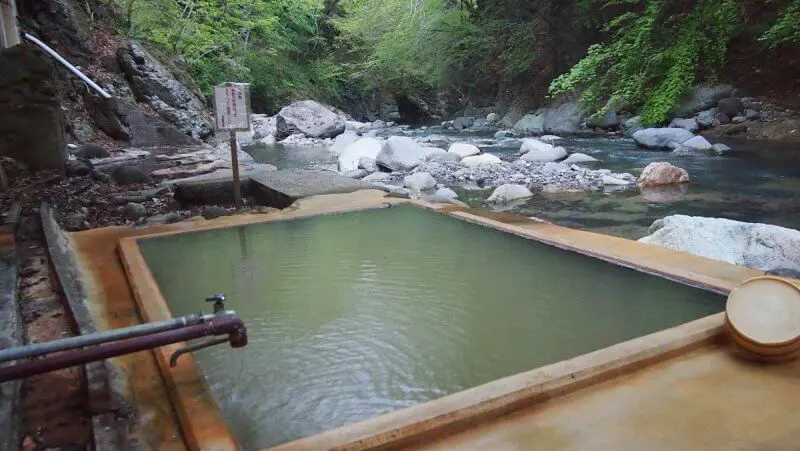 The hotel has three different buildings for accommodations. The Taiko-kan building was built in the early Showa era (1926-1989). It features modern-style arch windows, and its wooden hallways give it a classic look. During the war, the royal family evacuated to this building, and it was also used temporarily as classrooms for the Gakushuin Girls' Junior High School.
How to Get to Myogaya Honkan in Tochigi Prefecture
Although the hotel is some distance from the village, it's only about one kilometer from the Route 400 bypass, so it is easily accessible. The Myogaya Honkan is a peaceful hotel with wonderful healing hot springs.
---
The Myogaya Honkan of Shiobara Hot Spring Village Information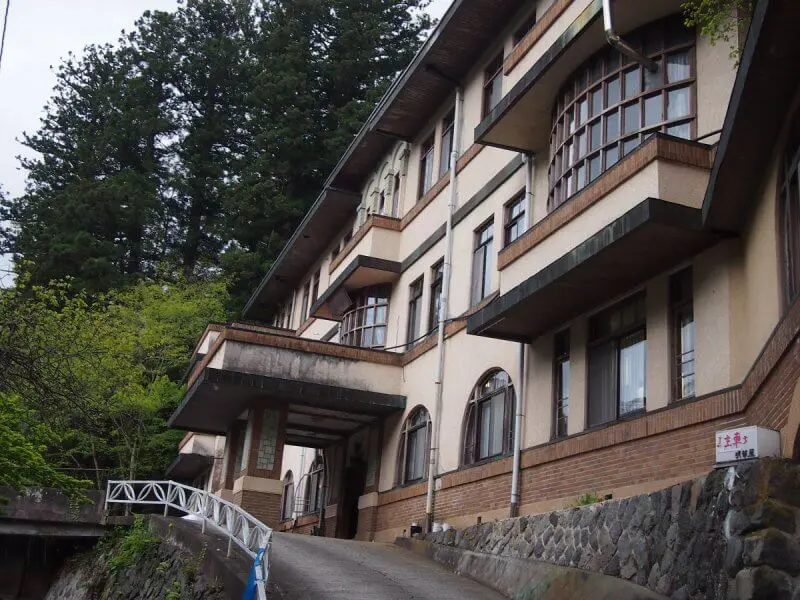 Address: 353 Shiobara, Nasushiobara City, Tochigi Prefecture
Tel: 0287-32-2831
Access: 1-hour bus ride from the Tohoku Shinkansen Line Nasushiobara Station or a 25-min bus ride from Yagan Railway Kamimiyori Shiobara Onsen-guchi Station. Get off at the Shiogama stop. From there, a pick-up service is available between 14:00-19:00 with a call-in advance.
---
Writer: Rie Nishimura
Hi, my name is Rie Nishimura. I'm a freelance writer who's written about hot springs for over 20 years. I hope my writing helps others discover the charming qualities of hot springs as I have