Ginza is one of the best places to go shopping in Tokyo, especially in January as many of the department stores here will have a bargain sale in the second half of this month.
The Kabukiza Theater also has a special program to mark the beginning of the New Year.
So why not head down to Ginza and check out these historical buildings that hark back to to the late 19th century and early 20th century?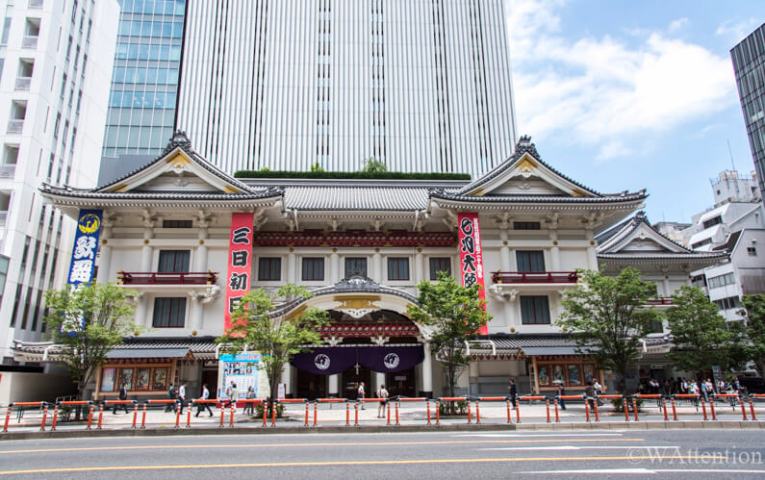 The Kabukiza Theater is one of the most famous Kabuki theaters in Japan. Surrounded by modern buildings, it creates an interesting contrast between Japan's past and present.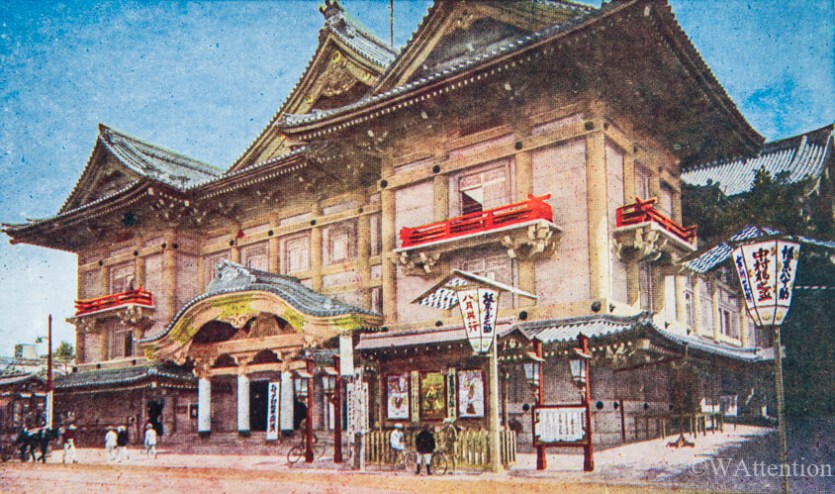 This is a postcard from somewhere between 1925 and 1945, and shows us what Kabukiza Theater looked like before it was bombed during the end of WWII.
The Kabukiza Theater was originally constructed in 1889.
It has been reconstructed after a fire in 1921, after the Great Kanto Earthquake in 1923, after the WWII bombings in 1945, and recently in 2010 because it was starting to show its age.
The phoenix design on the noren (curtain) at the entrance is Kabukiza Theater's crest. This legendary bird originally from China, stands symbolically for happiness.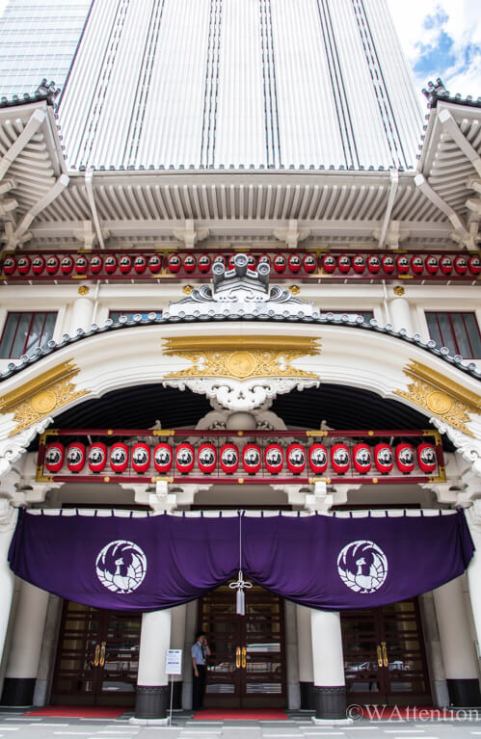 At night, the theater will be elegantly lit-up. Faced to the busy Harumi-dori street, it can get quite busy during rush hours here.
If you walk along Harumi-dori street towards Ginza station, you will reach the famous Ginza 4-chome (yon-chome) crossing.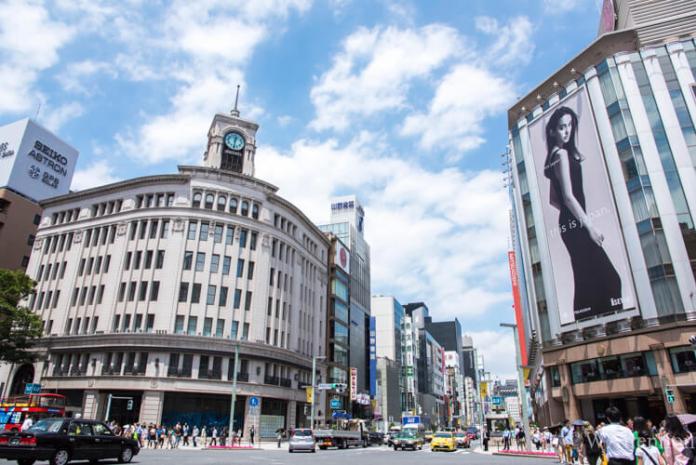 On the right side of this crossing is department store Ginza Mitsukoshi, and the building with the clock on the left side is Wako, also a department store. These department stores have stood symbol of Ginza's luxury image since the thirties.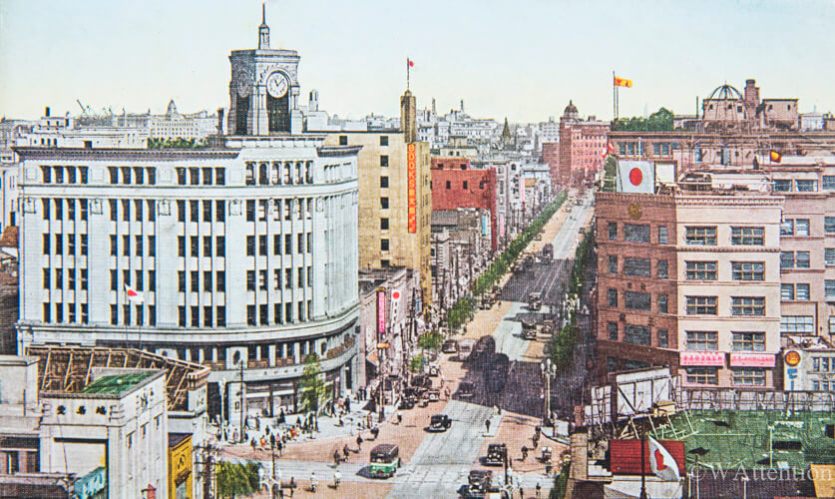 This photo was taken somewhere between 1932 and 1941. As you can see, both department stores were already at their current locations.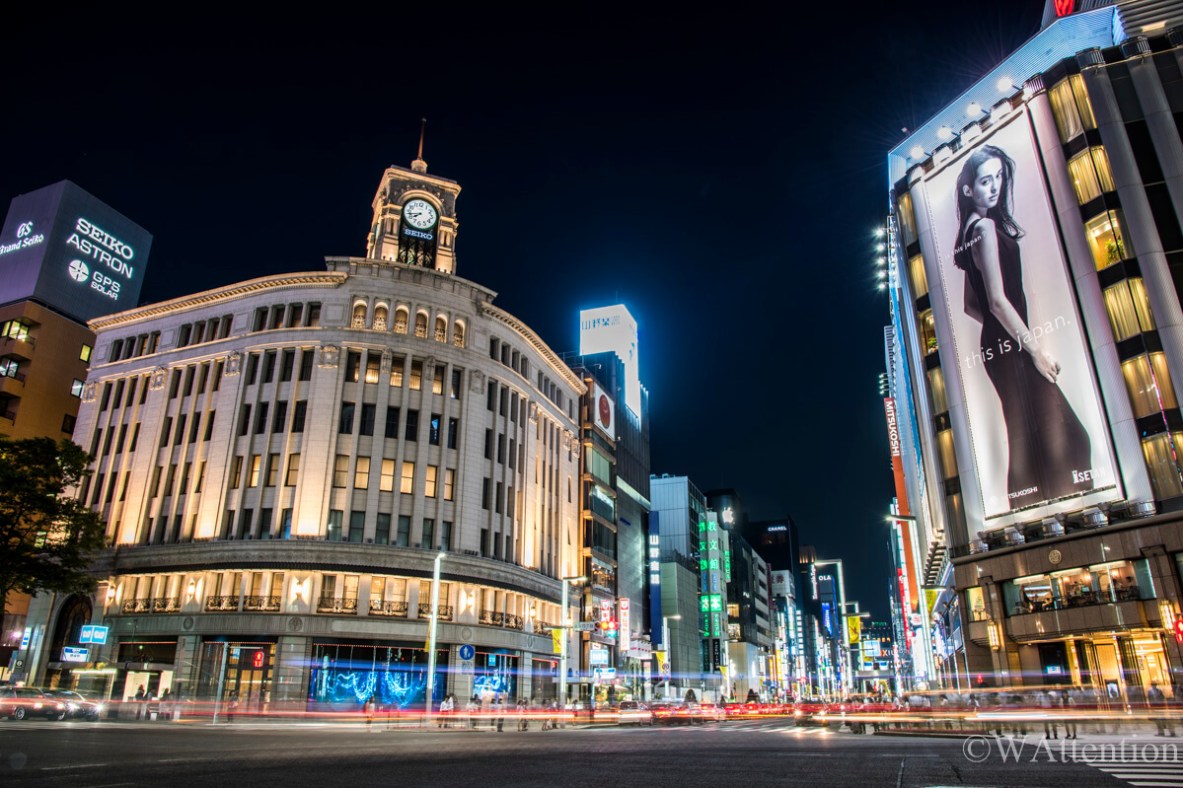 Today, Ginza shines with stylish lights at night, thus managing to look hip while maintaining its original charm.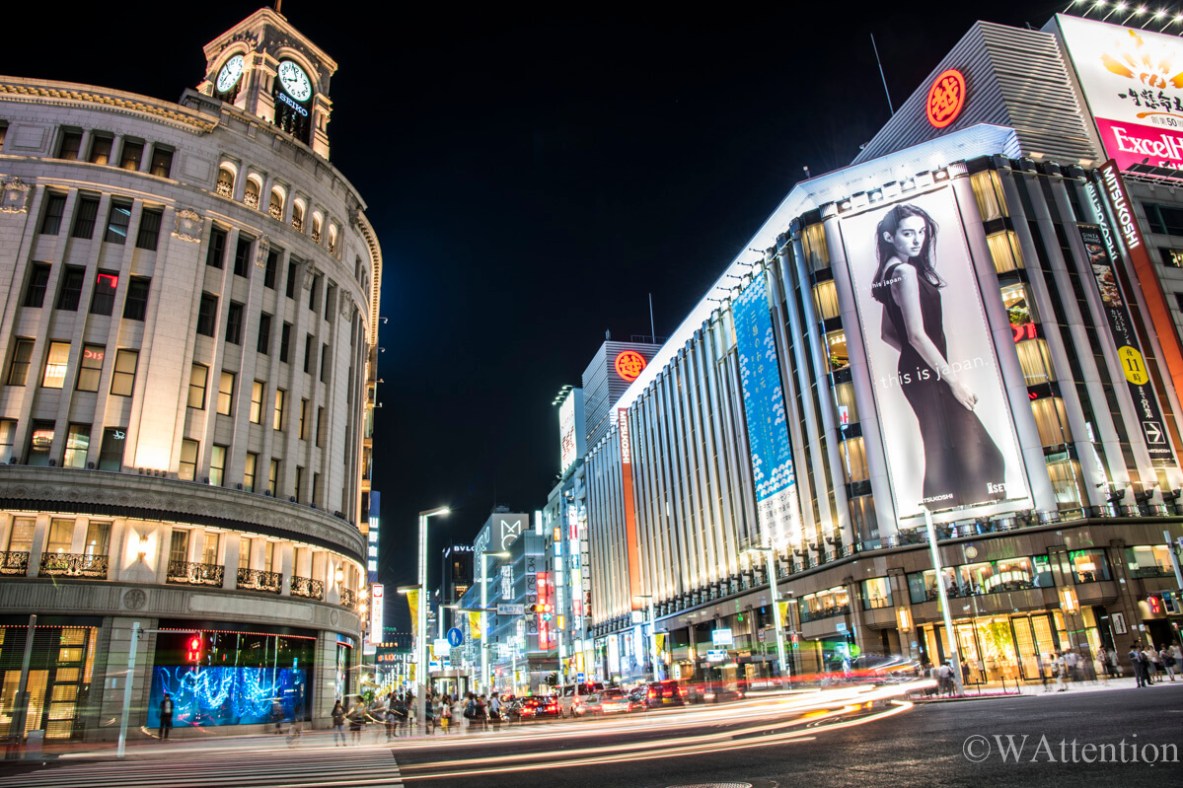 This is the crossing of Harumi-dori street and Chuo-dori street.
You can see Matsuya Ginza at the end of Chuo-dori street on the right side of this photo.
Matsuya Ginza is also one of Ginza's historical department stores, but today boasts a modern style architecture, which is beautifully illuminated with LED at night.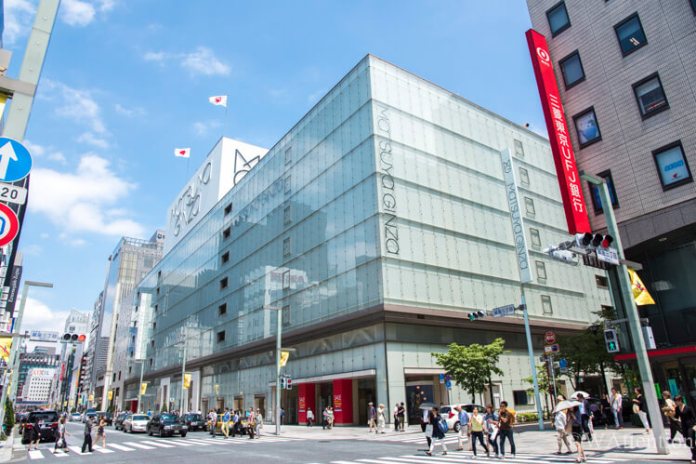 The following photo taken between 1920 and 1930, you can see how trams used to pass by in Ginza.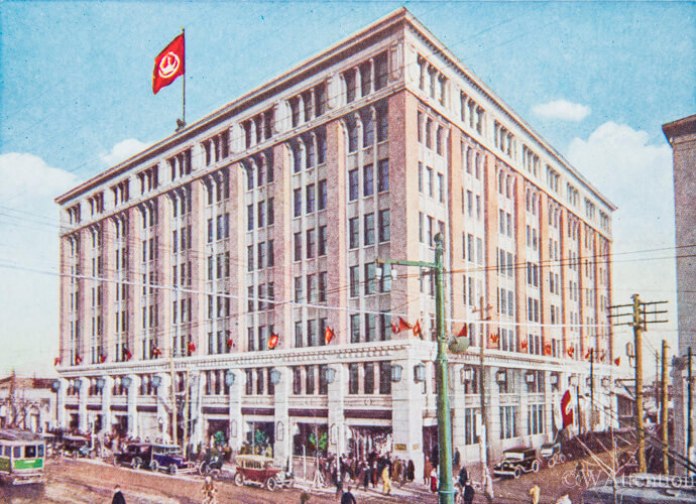 While you will probably be busy shopping in Ginza, sometimes, try to stand still and imagine what the area was like in the old days. Doing so will really allow you to appreciate the area for sure.
Spot Information
---
Kabukiza Theater
Location: Ginza 4-12-15 Chuo, Tokyo
Access: Directly connected to Exit 3 of Higashi Ginza Station (Hibiya Line, Toei Asakusa Line)
URL: http://www.kabuki-bito.jp/eng/contents/theatre/kabukiza.html
Ginza Mitsukoshi
Location: Ginza 4-6-16, Chuo, Tokyo
Access: Directly connected to Exit A7 of Ginza Station(Ginza Line, Marunouchi Line and Hibiya Line)
URL: http://goo.gl/0Wqy43
Wako
Location: Ginza 4-5-11, Chuo, Tokyo
Access: Directly connected to Exit B1 of Ginza Station (Ginza Line, Marunouchi Line and Hibiya Line)
URL: http://www.wako.co.jp/en/index.html
Matsuya Ginza
Location: Ginza 3-6-1 Chuo, Tokyo
Access: Directly connected to Exit A12 of Ginza Station (Ginza Line, Marunouchi Line, and Hibiya Line
URL : http://www.matsuya.com/visitor/en/m_ginza/