A Spectacular View, An Unforgettable Stay
Kagoshima Prefecture's Kirishima Hot Spring Resort: Ryokojin-sanso Hotel
Kirishima is a hot spring resort where the legends of Tenson Korin live on. It's an ideal place for legends, given its mysterious appearance of pillars of white steam rising from deep in the forests. In those lush surroundings, near the heart of Kirishima, is the hot spring hotel Ryokojin-sanso. The hotel has been around for 98 years and is also home to the celebrated travel writer Jinichi Kuramae.
Ryokojin-sanso Hotel: Hot Spring with a View in Kagoshima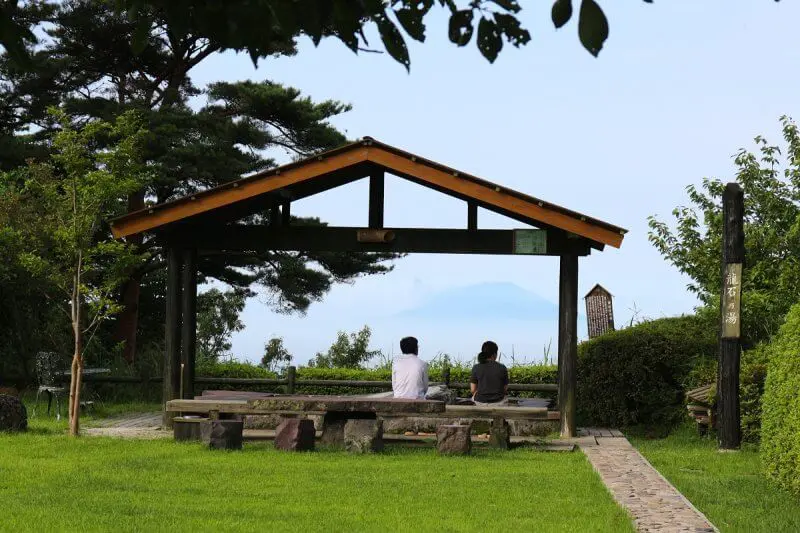 One of the draws of the Ryokojin-sanso hotel is its magnificent view. From the guest rooms you can see the forests of Kirishima, and past that, the floating Kinkowan Bay and the volcano Sakurajima. This is one of the most gorgeous views in Japan. The sheer beauty of it all is as calming as it is breathtaking. You can also dine while gazing out at this beautiful scenery.
Environmentally Friendly Open-Air Baths in Kagoshima, Japan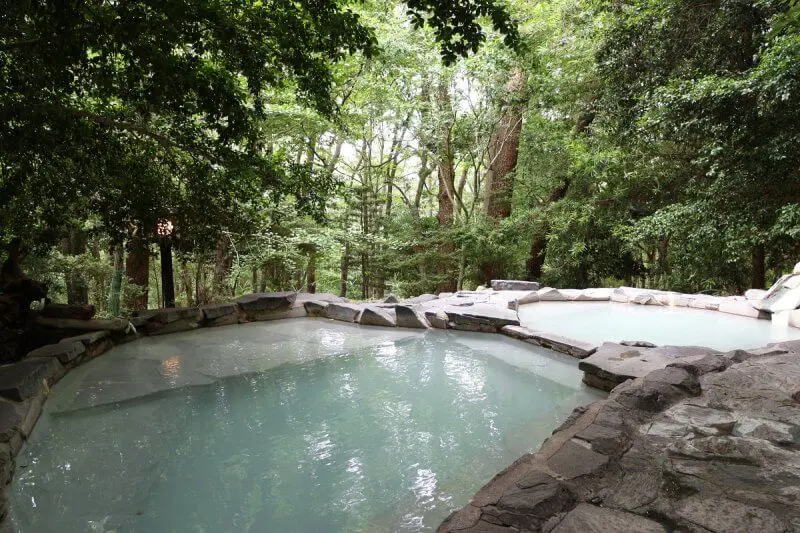 The hotel has a large communal bath and open-air bath (the view from the open-air bath is spectacular). There are also four private open-air baths filled to the brim with hot spring water in the forest. The hotel is also environmentally conscious. It plants trees in the forest to help nurture the hot spring water, and it reduces its use of electricity and water in ways that don't inconvenience your stay.
Surround Yourself in Nature at a Kagoshima Hot Spring Accomodation
Nestled amidst the serene beauty of Kagoshima, Japan, Ryokojin-sanso emerges as an idyllic forest hot spring hotel, offering the ideal escape from the demands of daily life. Surrounded by lush nature, this tranquil resort promises a rejuvenating experience like no other. Surrender yourself to the soothing embrace of the hot springs, enveloped by the calming ambiance of the forest.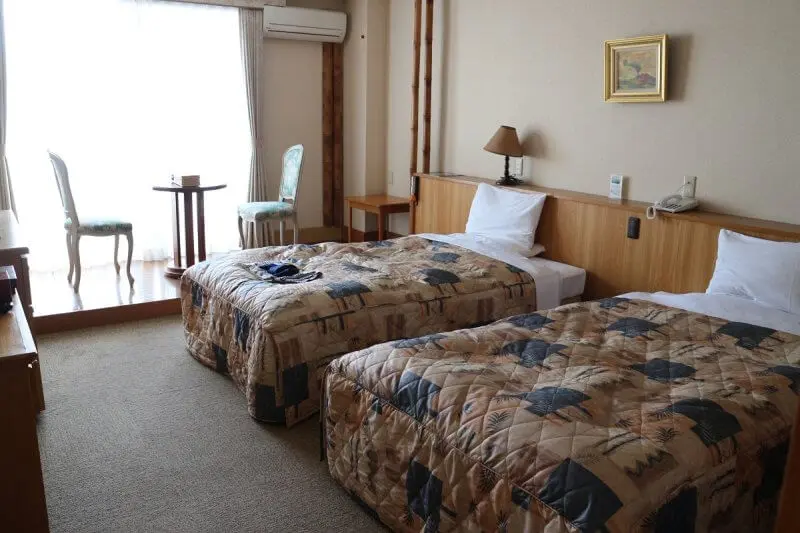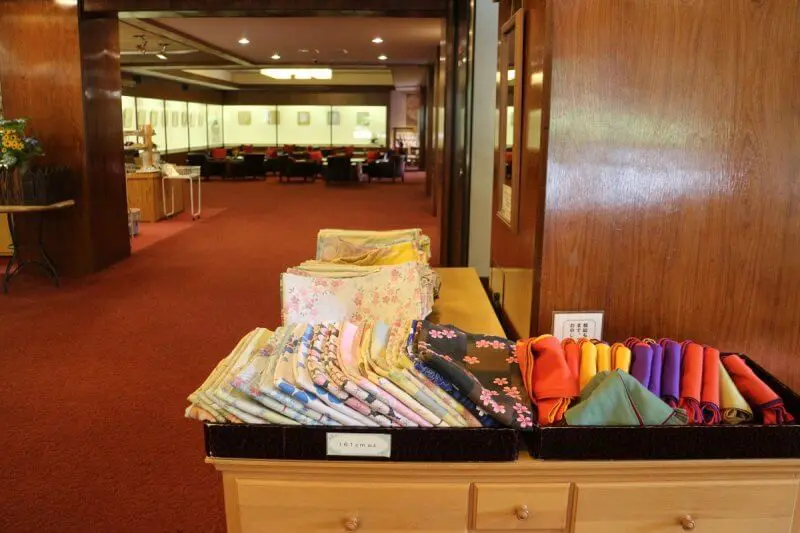 Delicious Japanese Meals at Ryokojin-sanso Hotel in Kagoshima, Japan
When enjoying meals at the hotel, you'll be served many wonderful Kagoshima dishes, such as kurobuta (Berkshire pig), jidori chicken (free-range, vegetarian-fed chicken), and hot satsuma-age (fried fishcake). The servings are very generous.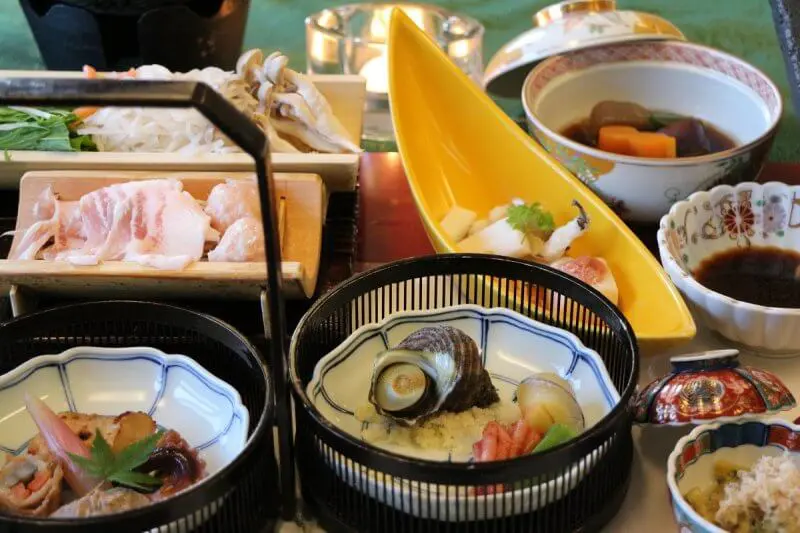 ---
Ryokojin-sanso Information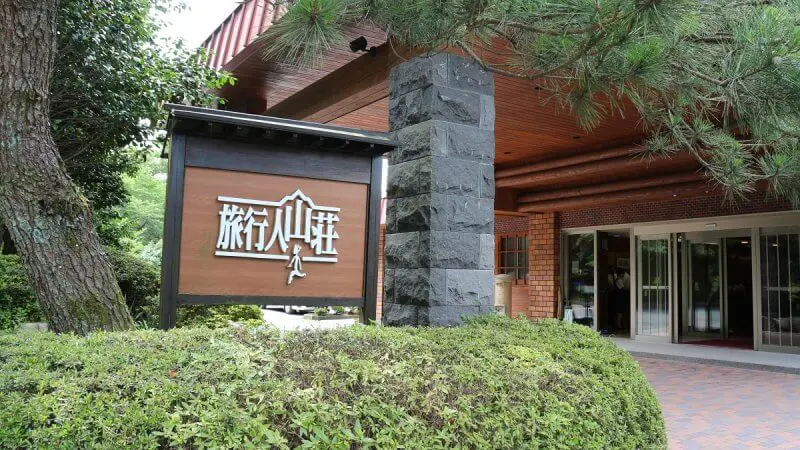 Address: 3865, Takachiho, Makizono-cho, Kirishima City, Kagoshima Prefecture
Tel: 0995—78—2831
Access: 35-min bus ride from Kagoshima Airport. Take the bus bound for Kirishima Iwasaki Hotel and get off at the Maruo stop. A pick-up service is available with a call in advance.
Price: starting from 10,780 JPY (1 night/ 2 meal packages) *an additional charge of 2,160 JPY is applied to reservations on days before holidays
URL: ryokojin.com
---
Writer: Rie Nishimura
Hi, my name is Rie Nishimura. I'm a freelance writer who's written about hot springs for over 20 years. I hope my writing helps others discover the charming qualities of hot springs as I have.