Tokyo is a city of contrasts locked in an interplay, one of which is the balance of high shopping streets and local shopping streets. For example, the playful Harajuku shopping area neighbors the luxurious Omotesando. This swanky area enjoys the status of a high street full of flagship stores.
Even more known for high-end products and shopping are Nihonbashi and Ginza. During the Edo period, Nihonbashi was home to 'Kinza'. This area was famous for dealing with gold and the place where the Bank of Japan stands today. Similarly, Ginza got its name because it was the place for dealing with silver or 'gin' in Japanese. Ginza was also an avant-garde culture hub, home to the first cafes, and Tokyo's answer to Paris at that time.
This affluent past and cultural roots have carried on to this day and these areas have internationally famous luxury shopping streets, dotted with places of high culture and art, like theaters, galleries and kimono shops. 
Even though there are plenty of these high-class shopping centers in Tokyo, there is another side to this coin. In small Tokyo neighborhoods and suburbs, there are unique, local shopping streets that specialize in making local products.
Shopping in the Nostalgic Japanese Shotengai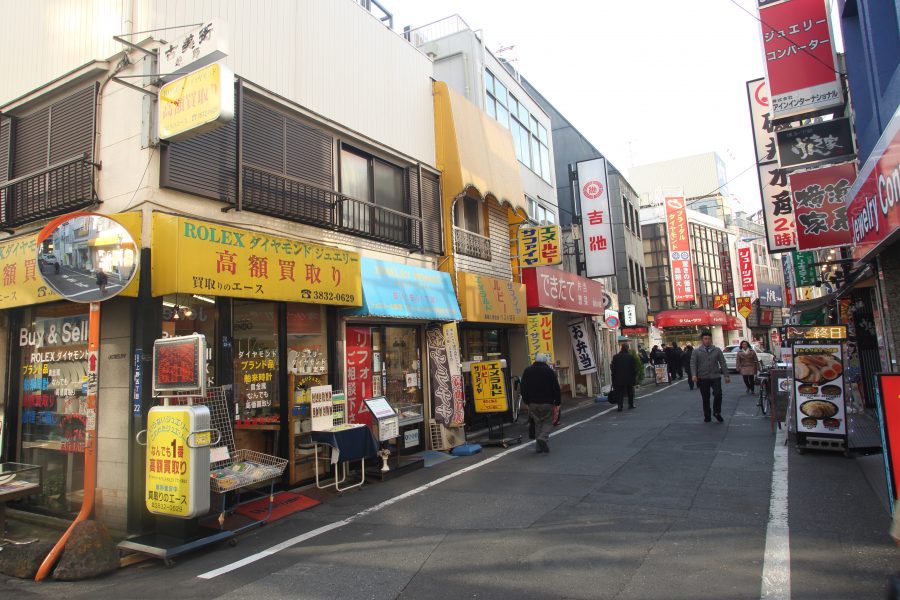 Tokyo also keeps the more traditional local shopping streets (shotengai) with their unique everyday charm. These streets are unpretentious, laid back, affordable, and offer an array of products that often spread out of the shops and onto the street itself. From artisans' handiwork to tasty treats, and even convenient chain stores, these streets are worth exploring.
Yanaka Ginza in Yanesen area, Ueno Ameya Yokocho,  Kichijoji Sun Road, and Fukagawa Shiryokan Doori Shotengai, are but a few where you can enjoy the old downtown atmosphere.
Almost every station is guaranteed to have a local shopping street or 'shotengai' in some form. Best of all, these streets are not far from high streets or department stores, and they coexist in perfect harmony. One of the best shotengai in Tokyo is Musashi-Koyama Palm  which also happens to be the longest, at over 800 meters. In fact, there are about 250 shops to explore along this local Japanese shopping street.
Unique Shopping Worlds of Tokyo Local Neighborhoods
In Tokyo, the shopping landscape of every neighborhood has a deep connection to the area's history, features and development. The unique charms are reflected in the architecture, the style of cafes, and the fashion of the people gathering there. Just as Harajuku is the kingdom of kawaii, Omotesando the home of chic, and Ginza the center of luxury, many other areas are known for something specific. Akihabara is the pop culture town, Shibuya is the cool kids' hub, and Asakusa is the retro Edo vibes.
Going deeper, certain neighborhoods and streets in Tokyo also specialize in one type of product. The concentration is not only great for selection, it also increases competition, making it easier to find the right price. So if you know what you're looking for, there is definitely a special place around Tokyo where you could shop until you drop.
Shimokitazawa: A Trendy Town with a Fresh Take on Used Clothes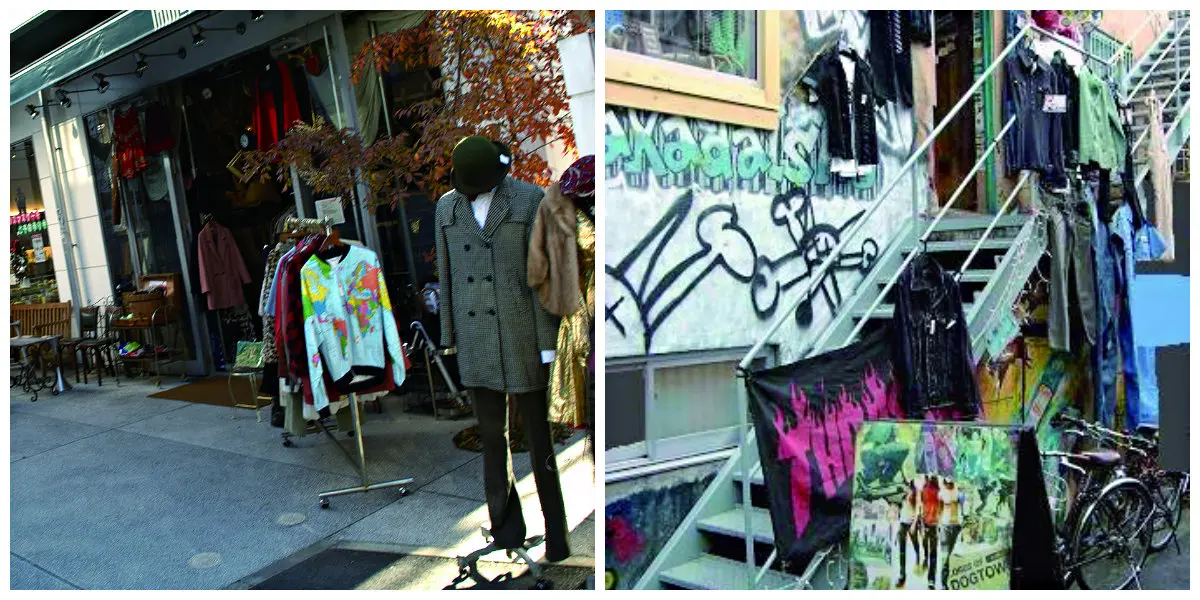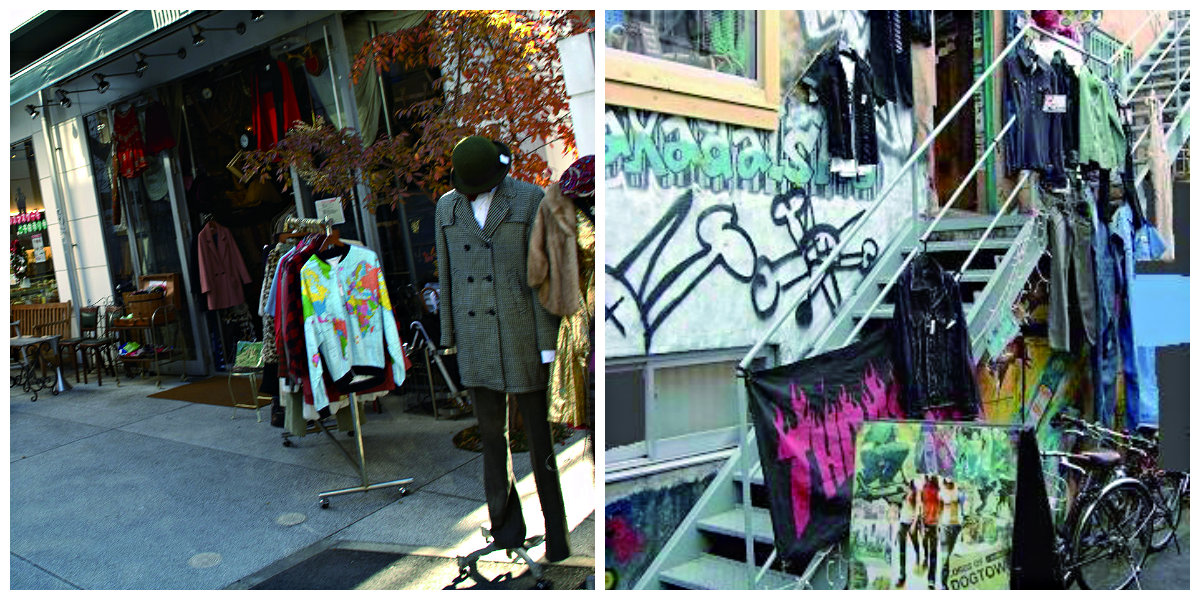 Shimokitazawa is one of the most popular second-hand shopping areas in Tokyo. It specializes in vintage fashion which is becoming popular among young people. Second-hand shopping brings a breath of uniqueness, as many pieces are one of a kind and the opposite of the mass-produced simple fashion produced by the big retailers. 
Buying second-hand is more than a fashion statement. It's a longing for something distant, something different, something nostalgic, despite the new generations never having lived in the times that inspired their fashion choice.
Further drawing in young people is Shimokitazawa's art scene. There are plenty of live houses where music lovers can go to see independent artists and performers. Together, with old bookstores and antique furniture shops, this district just outside the center of Shibuya has a distinct personality.
Koenji: Lively Local Shopping and Dining
Similar to Shimokitazawa, Koenji is known for its wide selection of second-hand shops and its music scene. However, Koenji's main shopping road, Pal Street, is a covered shotengai near the south exit of Koenji Station, making it a better place to go to avoid the heat or rain. This is where you'll find most of Koenji's second-hand shops.
Down Koenji's shotengai, you'll find another specialty shopping street, Etoile Street. Along with second-hand shops, you'll find that Koenji is a great place to hunt for records. In fact, there are many cool record shops with great selections from a variety of genres.
In addition, Koenji is easy to access from Shinjuku on the Chuo Line and offers plenty of small local restaurants. Many of these local waterholes and lively restaurants lie beneath the tracks of the JR Chuo Line. The busy shopping area under the tracks is so popular it has developed it's own culture. Shopping in Koenji offers a taste of what it's like to live like a local in Tokyo.
Ochanomizu: The Ultimate Shopping District for Musicians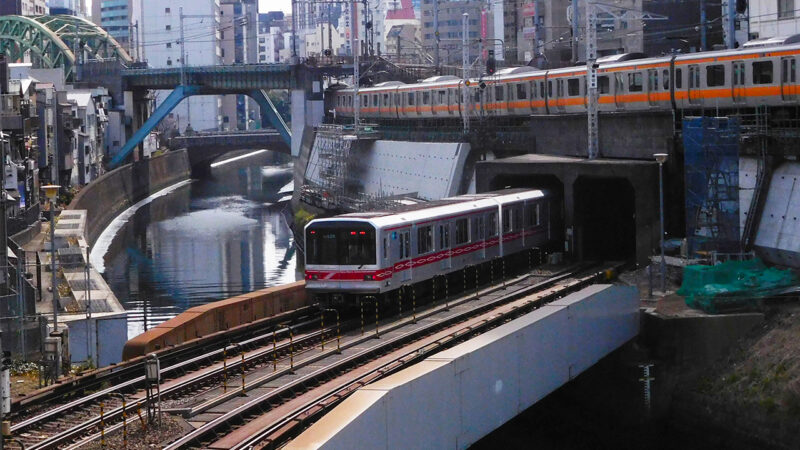 Next to Akihabara, you may think that this shopping district also specializes in pop-culture and electronics. However, Ochanomizu's main shopping street is one of the best places in Tokyo to buy guitars and other musical instruments, from bongos to DJ equipment and other high-end audio tools. Whether you are a pro or a novice, Ochanomizu is the place for you.
Thanks to its incredible collection of musical instrument shops, Meidai Dori in Ochanomizu is affectionately called "Guitar Street." Plenty of brands like Gibson, Fender, PRS, Rickenbacker, Yamaha, and more special Japanese brands can be found here. This includes vintage guitars and custom shops that are perfect for collectors and serious musicians.
Jimbocho: Shopping for Bookworms and Jocks
Jimbocho is well-known for its collection of books old and new. Many consider it to be a heaven for bookworms in Japan. In fact, there is even a hotel in the area that embraces the district's novel reputation by providing books to read in your room. 
However, Jimbocho is also a great place for outdoor enthusiasts and people who love sports. In the area, there are plenty of shops selling sports goods, especially related to skiing and snowboarding. If you're in Japan for an adventurous holiday, you may want to stop by Jimbocho.
Nakano: Another Slice of Pop-Culture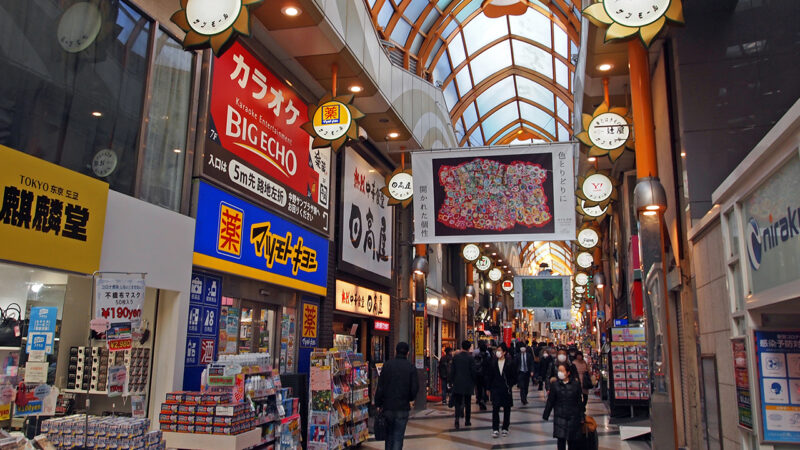 Nakano Broadway is another irresistible shopping district for lovers of Japanese pop-culture and electronics, like Akihabara. Here you'll find a complex of shops selling various anime figures, manga, and idol goods. In addition, there are also some stores that sell second-hand electronics like laptops and cameras. Though similar to Akihabara, Nakano is still worth a visit.
The Nakano shopping specialty is a little bit more specific. Pop-culture stores in Nakano focus more on the classics. For example, you can buy vintage movie posters and other retro items at Nakano Broadway. 
The world's largest comic book store, Mandarake, has its headquarters here, alongside a variety of highly specialized shops unlike any others in Tokyo. 
If you are interested in more old-fashioned, retro pop-culture in Japan, or Japanese film, you should stop by Nakano. It is just outside of Shinjuku on the JR Chuo Line.
Kappabashi: Shopping for Kitchenware in Tokyo
For people who love spending time in the kitchen cooking up delicious meals and appreciate Japanese artistry, Kappabashi is a great place to part with some of your cash. From kawaii to luxurious, there are plenty of kitchenware items to choose from here because Kappabashi's shopping specialty is related to cooking and Japanese kitchenware. This includes high-end knives, Japanese nabe pots, and plenty more.
Some of these items may be difficult to find back home, especially at such high quality. So if you want to try to cook up some of your favorite Japanese meals that you tried while traveling around the country, this is the place to shop for the necessary tools!
Sugamo: The Harajuku for Obasans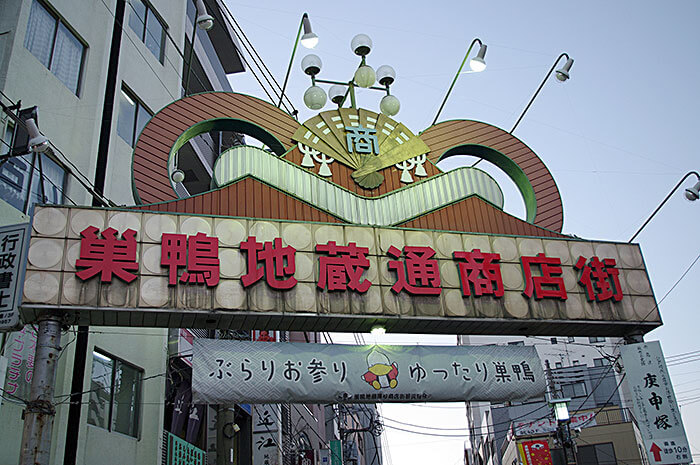 Sugamo is known affectionately amongst the locals as the 'Harajuku for obasans', or aunties. It's not as flashy or famous, but oozes character and confidence from the many hidden gems it has to offer from food, shopping, sights and even an onsen. This area makes for an enjoyable day-trip, if you'd like a change from the cosplay spotting and futuristic fashion at Harajuku.
Simply replace Takeshitadori with Jizodori Shopping Street, crepes with shiodaifuku (salted red bean mochi) and gothic girls with fake eyelashes with genki obasans wearing sun-visors and forearm covers, and you're in obasan playland!
Sugamo's "Aka Pantsu"
Sugamo is the pacesetter when it comes to red hot underwear. Maruji is the original maker of 'aka pants', or red pants, that are traditionally worn on the 60th birthday for good luck and health. It now offers a whole range of products for tourists such as a Hello Kitty range. These are probably not just for those in their 60s!
Also, give Tokiwa Shokudo Restaurant a try. This canteen-like establishment has not only been able to survive but also set up another branch in Sugamo. Head there for a variety of seasonal soul food at great value prices. 
If you're in town on the 4th, 14th or 24th of that month, there's even more reason to head to Sugamo, as a street festival is held on these dates. You can buy bargain items and local snacks at street stalls that will be lined up along the Jizodori Shopping Street. 
Shopping in the Suburbs of Tokyo
The suburbs outside of Tokyo are full of surprises. In fact, there are many fun and interesting activities just outside the main city center just waiting to be explored. If you decide to take the opportunity to venture out into the suburbs and experience the way real Japanese people live, you should also check out the shopping culture in the suburbs.
With the open space that is allowed outside of the busy city center, massive shopping malls have popped up in the suburbs.  They are a fun place to stop by to have a meal or shop for cheap stuff on your way to and from Tokyo.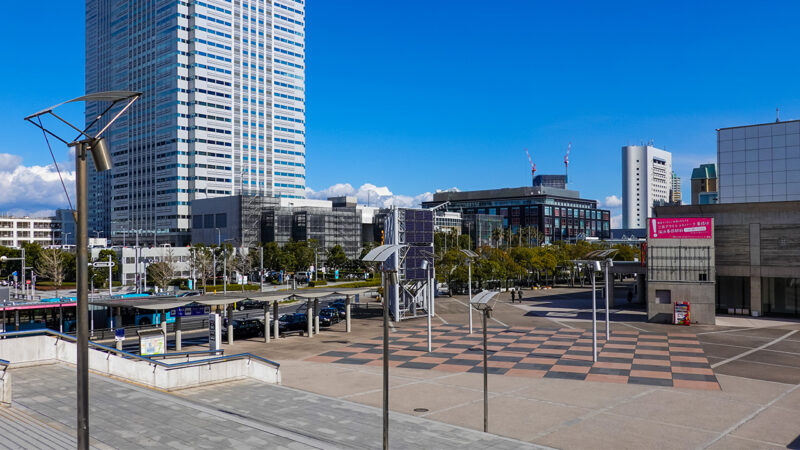 Kaihin-Makuhari in Chiba is home to a number of shopping complexes and outlet malls like the Mitsui Outlet Park. Here, you can find brands at a reasonable price, and it is located nearby the station. It's also worth mentioning that Kaihin-Makuhari is between Tokyo and Narita Airport, so it's perfect for some last-minute shopping.
The EON MALL Makuhari New City is also an impressive complex to shop until you drop in the suburbs of Tokyo. Four malls in total make up the complex including the Grand Mall for food, cosmetics, books, and fashion), Active Mall for sports and electronics, Family Mall for toys, and Pet Mall for your furry or feathered friends. In total, EON MALL Makuhari New City has 350 shops for suburban shopping just outside of Tokyo.
If you're a fan of baseball, Kaihin-Makuhari is also home to the Marines. Of course, there are also many venues for sports and events, including music festivals like the famous Summer Sonic. Also, Tokyo Disneyland is only a few stops away on the Keiyo Line.