Tokyo's Longest Covered Shopping Arcade
If you've done any traveling throughout Japan, you've probably come across the close cousin of the traditional shotengai shopping street: the covered shotengai, also known in Japan as the arcade. After all, there are around 35 of these in Tokyo alone.
Amongst them, the Musashi-Koyama Palm is Tokyo's longest, spanning 800 meters with around 250 shops. Just two stations away from Meguro in Shinagawa Ward and adjacent to Musashi-Koyama Station, it's definitely your first pick for shopping with the locals when then the summer heat is pounding or the Tokyo rains are pouring.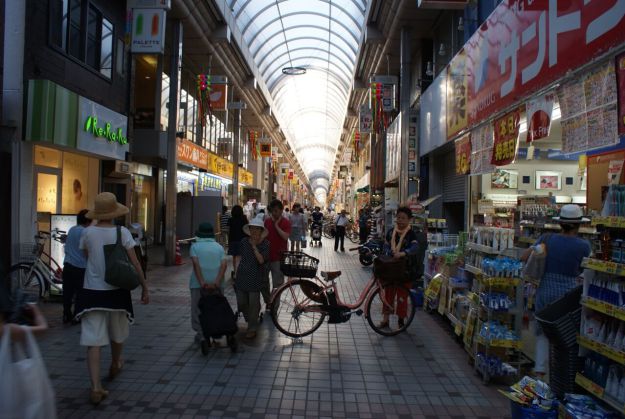 The History of Musashi-Koyama Palm in Tokyo
Though the arcade may not seem as historical or traditional compared to your shotengai in say, Sugamo or Togoshi-Ginza, it bears its own distinct history. Influenced by Western-style architecture, many of these sprouted up across the country in the 1950s. The Musashi-Koyama Palm (or "Musako" as the locals say) was amongst the first of them, filled with hole-in-the-wall eateries and family-run specialty shops. While many newer chain stores have entered in recent years, a nostalgic walk through this strip is sure to uncover some hidden local treasures you won't find in the latest travel guide. Here are our picks!

Toriyu: Delicious Yakitori While You Shop
Nothing says "welcome" at the southern entrance of the shotengai better than the sizzling sounds and savory aroma of Toriyu's yakitori (skewered chicken). Pick up a couple sticks here from this long-standing landmark for a taste that dates back to the beginning of the Showa era (1926), before the arcade itself was built!

Toriyu 
Address: 3-5-11 Ebara, Shinagawa
Hours: 11:30am-7:30pm
Closed: None

Toyonchi no Tamago: Tasty Egg Treats at Musashi-Koyama Palm
Though many locals come here for the variety of raw eggs, sourced daily from its farm in Chiba Prefecture, this egg specialty store's silky smooth pudding is equally as popular. Enclosed in these cute plastic egg-shaped containers, you can take some home as omiyage or eat it as you walk.
Toyonchi no Tamago
Address: 3-26-3 Koyama, Shinagawa
Hours: 10am-8pm
Closed: None

Fujiya: Traditional Handcrafted Japanese Footwear
Not only can you find a wide selection of fashionable Japanese geta wooden clogs handcrafted here, you can even choose your own combination of thong and clog to your personal liking. Don't miss their wide array of traditional Japanese zori sandals too!

Fujiya
Address: 3-7-6 Ebara, Shinagawa
Hours: 11am-8pm
Closed: Tuesdays

Nagata Isshin: Charming Bar Around Musashi-Koyama Palm
When you're ready for a drinking break, there's no lack of small watering holes along the side alleys either. Enjoy the atmosphere of these nostalgic narrow streets while standing for a drink outside Nagata Isshin, or pull up a seat at the teppan grill inside for some authentic Kobe-style okonomiyaki.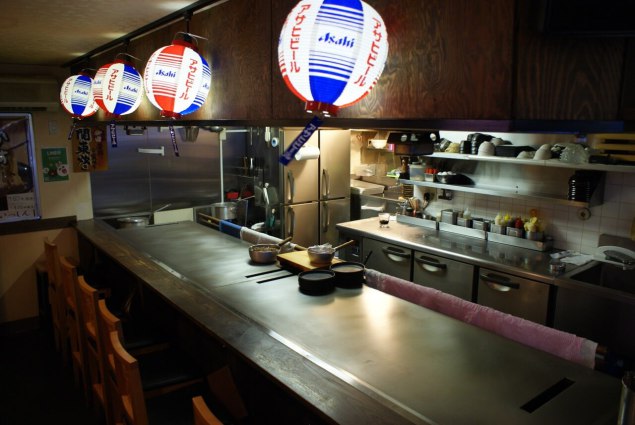 Nagata Isshin
Address: 3-25-6 Koyama Shinagawa Tokyo
Hours: 5pm-midnight (last order), 12pm-midnight on weekends and holidays
Musashi-Koyama Palm Access: Direct access from Musashi-koyama Station (Tokyu Meguro Line)