Akiba, Akihabara, Electric City – the holy land of anime goes by several names. This neighborhood of Tokyo is arguably most famous for its connections to anime, manga, and cosplay, although the city's history as an electronics kingdom goes far back. These days, domestic and International tourists alike come from around the world to find goods and services related to their favorite manga, anime, and game characters, and they often find more than they ever thought possible. The streets of Akihabara are lined with shops stacked to the brim with everything from anime figurines to comic-based lunch boxes to pocket change pouches shaped like beloved video game characters. The allies are packed with cute young women dressed in all manner of short skirts whose sole purpose is to drive customers to themed maid cafes. On every corner one can find cafes offering masterfully prepared food and drink options designed to look like Pokémon, Chocobos, and any number of other game- or anime-related characters. And we haven't even covered the underground idol groups – young women who perform on literal underground stages in an effort to strike it big in Japan's competitive entertainment industry. 
Those, however, are topics for another article. Today, we're here to talk about the best manga and comic book stores in this anime paradise. Whatever your manga preference, this list of the hottest Akihabara manga stores will have you all set for your next pilgrimage.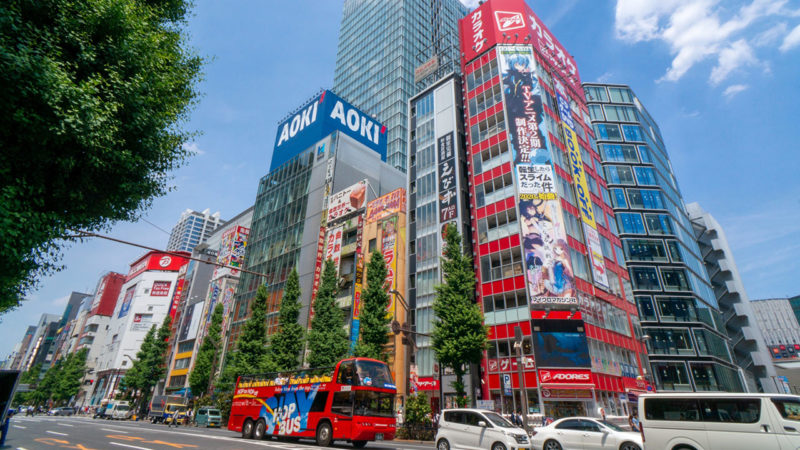 Akihabara Manga and The Ivory Tower of Anime
Animate is a name that has become known around the world for anime, manga, and anime goods. Japan boasts over a hundred branches of this chain, but the Akihabara Animate is an eight-story building chalk full of nothing but manga, magazines, and anime goods.Often frequented by otaku of the teen and young adult populations, Animate is your one-stop-shop for seasonal items. You are also likely to find a large population of young women among the clientele, as Animate offers a large selection of manga catering to "fujoshi" customers – or fans of "boy's love" homoerotic manga. 
Goods, Games, and Glory in Akihabara, Japan
Akihabara Gamers in Electric City is one of the most conveniently located Akihabara manga hot-spots, standing less than a minute's walk from the Electric City exit of Akihabara Station. Similar to Animate, Gamers is a chain store that hosts seasonal anime, manga, and goods. Although not quite as far-reaching as its previously-mentioned competitor (Gamers only has seventeen locations, all of which are located within Japan), the towering main branch in Akihabara still boasts a full 7 floors of entertainment. In particular, the inventory carried at Akihabara Gamers caters to the fans of "bishoujo' (beautiful girl) anime and merchandise from popular anime voice actors, although there are plenty of anime goods, DVDs, and other products to be enjoyed, as well.
Experience Akihabara Manga Doujinshi Style
For those who aren't familiar, the word "doujinshi" refers to self-published manga artists, and there is no place like Toranoana in Akihabara to find the best and the brightest doujinshi products. As Toranoana is separated into three buildings, shoppers should head to Building A to get their manga fix. As the manga-ka creating these manga are technically amateurs, the products tend to be less expensive than their mainstream counterparts. Don't be fooled, however. Anime fans will find no shortage of professionalism, originality, and quality in this unique Akihabara manga hub. Best of all, Toranoana gives shoppers an opportunity to support independent artists and help underground anime make it to success. After you're done with your manga shopping, you can also check out the other two Toranoana buildings for CDs, DVDs, and amateur anime goods. 
Famously Thrifty Akihabara Shopping
Originally established in Nakano Broadway and expanding to multiple locations around Japan, Mandarake specializes in pre-owned manga and goods. The Akihabara location is yet another towering monstrosity of every anime fan's dreams. All 8 floors are packed with manga and anime goods, including some doujinshi options, as well. As most of these products are lightly used, they are sold at discounted prices, meaning a bargain for anime fans. Its fame as a tourist destination isn't only relegated to manga and anime goods, either. The building itself cuts a striking image. Resembling a triangular tower of obsidian, Mandarake Akihabara reflects Japan's unique culture not just in what it sells, but also in shape and architecture as well.
Buy and Sell Akihabara Manga
Another thrifty option for manga fans is K-Books, an Akihabara manga store that offers an assortment of pre-owned manga (doujinshi and main-stream), anime goods, and even trading cards. Although the selection may not be quite as expansive as Mandarake offers, shoppers may find K-Books a slightly less intimidating option for their bargain manga needs. As an additional bonus, K-Books is willing to purchase pre-owned items from customers, and those who are looking to offload rare or high-quality items can find themselves with a good bit of extra shopping money. 
Where to Find Books in Akihabara, Japan
As you may guess, Shosen Book Tower is more than just another Akihabara manga store. This eight-floor tower of books is every bibliophile's dream come true, offering a huge variety that includes English and other language publications, as well. Anime fans, as well, will not be disappointed with both the sixth and seventh floors dedicated to anime and manga products. These also include special prints such as English translations, as well as some original art pieces from the manga-ka themselves. 
One-Stop Shop in Akihabara, Japan
Nestled within the Yodobashi Camera at Akihabara Station is a store that may often go under the radar. Yurindo is a cool little book store that also comes equipped with a relaxed cafe that is perfect for a shopping break. While the manga selection may not be as expansive, the cafe comes with a big bonus: shoppers are allowed to bring in up to three books before purchasing. It's a great way for anime fans to try out new manga before making a purchase, so they can be certain of their product. Once finished with their matcha and manga, those who are interested can check out another several floors of games, electronics, and more. Furthermore, since this Yodobashi Camera is located right on top of Akihabara Station, shoppers can easily work it into either the beginning or the end of their Akiba visit.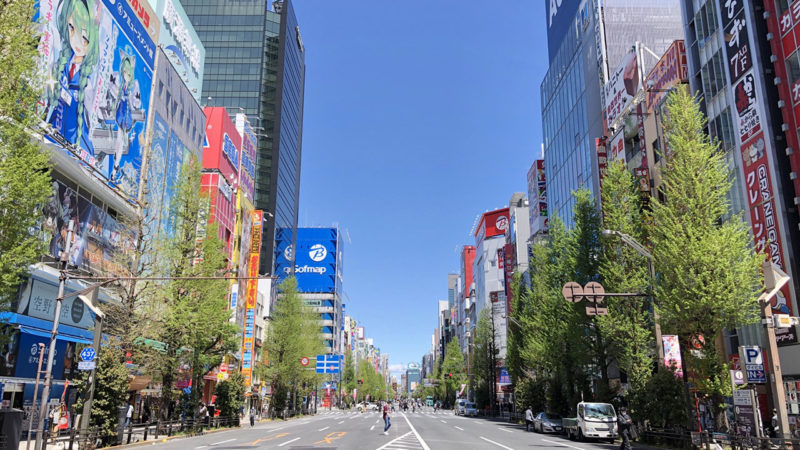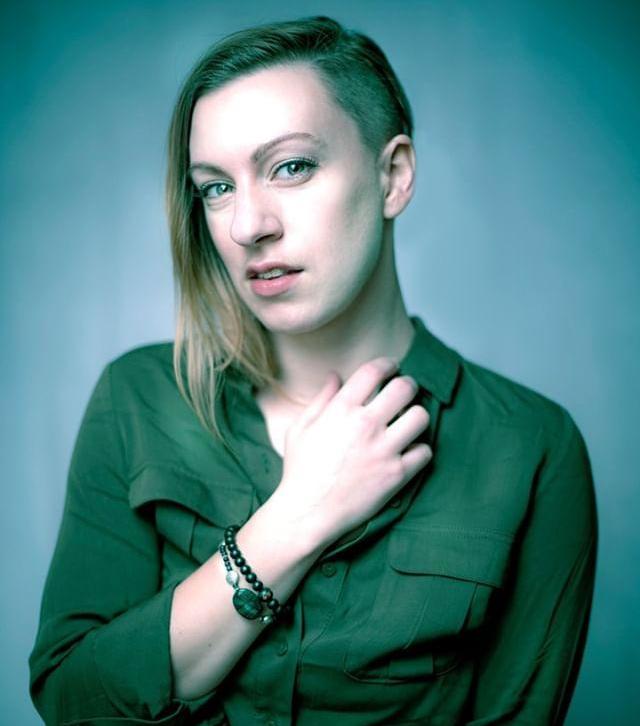 Johanna Collier is an American writer based in Tokyo. In addition to writing for Japan-based travel and gaming industries, she is active in the Japanese entertainment industry, regularly training in action, stunts, dance, and other performance arts. She is also an avid and adventurous foodie and culture lover and is always on the lookout for a new adventure.
*Disclaimer:
This article was written by an outside writer, and WAttention is not responsible for any damage caused by the information on this page. Please be aware that the accuracy of the information posted in this article is not guarantied, and the content may be changed without notice.