Experience Tokyo and more at Tokyo Station itself
Tokyo station is a starting point for many a Shinkansen train journey by the foreign traveler, but the station – which celebrates it centenary this year – is also worth setting aside time for a visit by itself even if you aren't train bound anywhere.
Needless to say the facade of the station is grandiose – after a 50 billion yen renovation that spanned 5 and a half years – but the shops inside give a quick taste of the modernity and quirkiness of Tokyo and Japanese culture as a whole.
Ramen Street
For ramen lovers, Tokyo Ramen Street boasts a collection of 8 famed ramen stalls in Tokyo, with various bases from shio, shoyu, fish, to pork broth and even cow's tongue ramen.
The ramen street has been attracting long queues since Day 1, and if you are pressed for time, this is a good place to try several types of ramen in one place!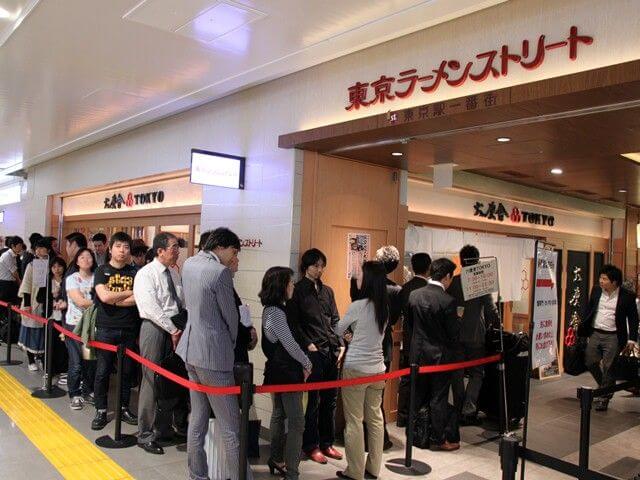 Tokyo Okashi Land
This is first such concept shop of its kind in Japan ? a gathering of antennae shops of Japan's three most famous confectionary and snack makers: Calbee, Glico and Morinaga. These shops offer Tokyo Station limited edition snacks, as well as the chance to eat freshly-fried Calbee potato chips, potato chip sundaes, freshly-made Glico chocolate confectionary and recipes on how to use Morinaga snacks in various recipes. Leave calorie counting at the entrance!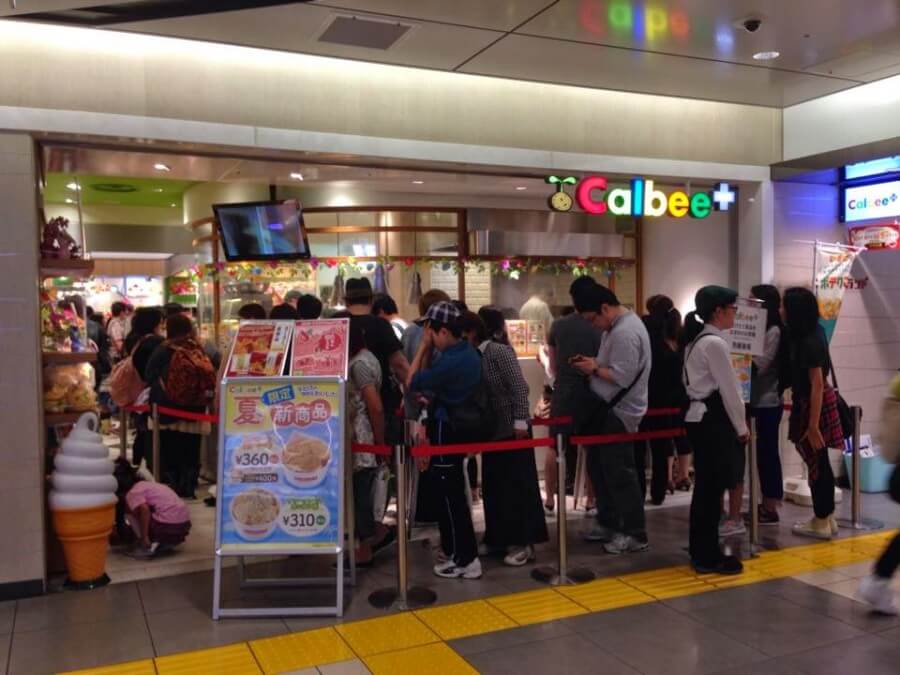 Tokyo Character Street
26 specialty shops selling character goods from popular manga, such as Naruto or One Piece at the Jump Shop, or from TV shows from various broadcast stations are gathered here. Of course, you can find shops selling a broad range of all-time favourites such as Hello Kitty goods, Rilakkuma, Pikachu and Ultraman, as well as Kabuki goods for fans of Japanese theatre.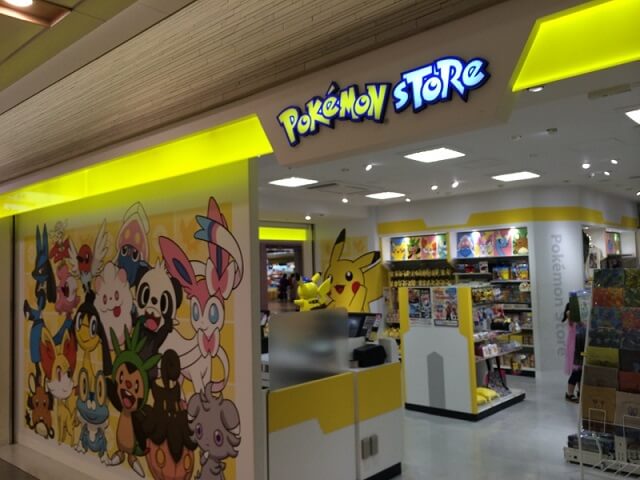 Tokyome+
On the first floor of the Yaesu North exit, Tokyome+ is any tourists' dream collection of Tokyo's best omiyage. Here you can find anything from regular favourites such as Tokyo Banana and newly popular confectionary such as rusks or caramel rolls, and traditional delicacies such as sushi and stewed foods eaten since the Edo era.
Even if you're not catching a train, do not fret. Entry into the station is possible if you buy a station entry ticket at 140 yen.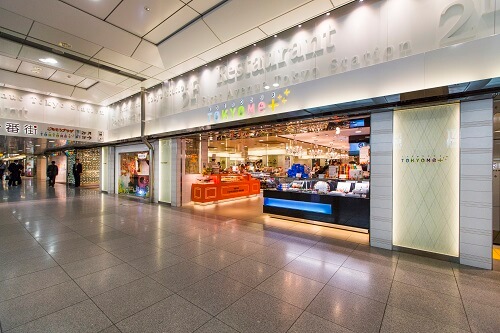 Address:Tokyo Ichibangai, B1, Tokyo Station Yaesu Central Exit, B1
Photo source: Tokyo Station Corporation