Message from SAKU REN JIMBOCHO, Tokyo.
Newly opened in February 2018, the SAKU REN JIMBOCHO hotel is conveniently located a minute's walk from Jimbocho Station. Our hotel elegantly infuses Japanese-style interior design with classical aesthetics, giving it a "retro-modern" look.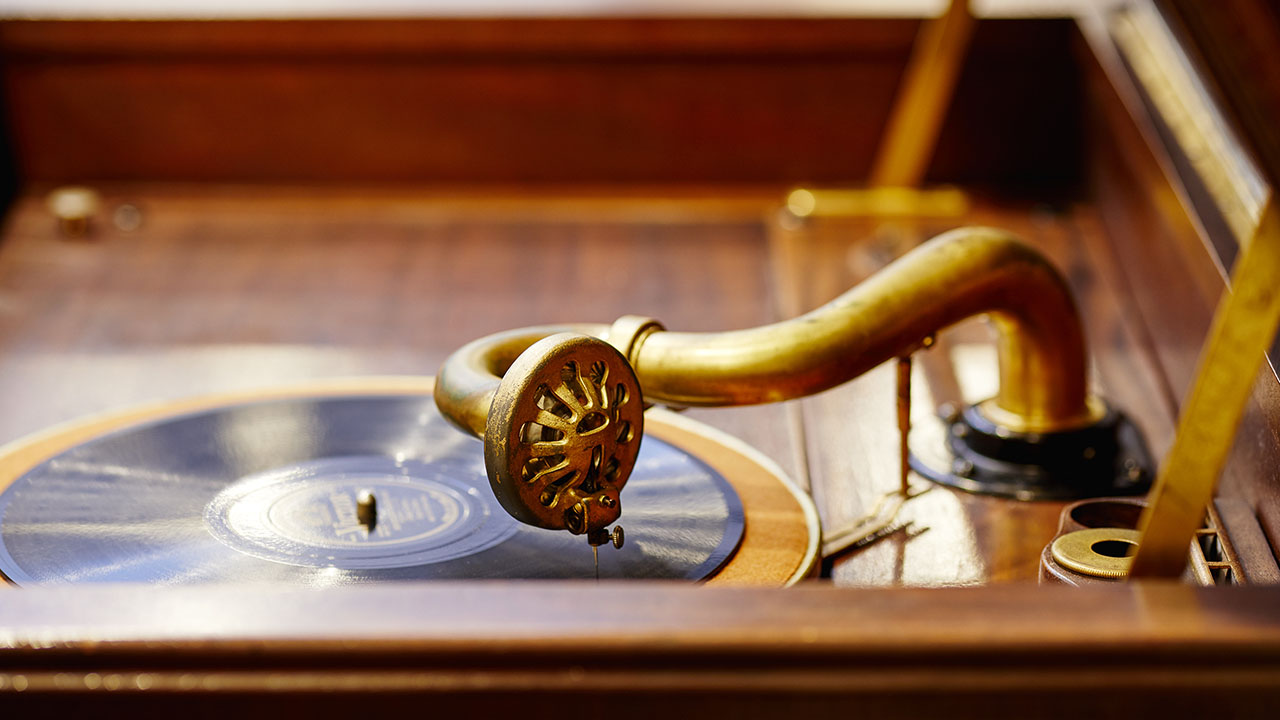 Jazz from the 1900s flows gently through a lobby decorated with a unique selection of old books. It's an adequate space to enjoy the mesh of the old and new that make up the culture of the Jimbocho area (famous for being the world's oldest secondhand bookstore district). We're a 10-minute walk from Nippon Budokan and a 20-minute walk from Tokyo Dome.
Our spacious 23m² guest rooms come with free Wi-Fi, Simmons beds, Panasonic's Nano Care face steamers, ReFa Carat face massagers, Panasonic 4K VIERA LCD TVs (with free video on demand), and Sega Toys Homestar planetariums. Since opening in 2018, we've welcomed many international guests to the SAKU REN JIMBOCHO, but unfortunately, fewer guests have been able to come due to the spread of the coronavirus. The philosophy behind "SAKU REN" is to connect and cultivate a relationship between the guests and the hotel. We hope an end to the virus will come soon and look forward to welcoming many guests again.
People enjoy perusing books in the shops of Jimbocho, and at our hotel, you can do the same. Books are available for guests to take to their rooms at the front desk and on each floor of the hotel, so we encourage guests to look around to find something they like. The book selection at the front desk changes depending on the season to fit the mood any time of year. There is an old Jimbocho coffee shop called Kanda Brazil that severs "Kanda Blend" coffee. At the hotel, we place teabags of the Kanda Blend in the rooms, so guests can enjoy the pleasures of being in a coffee shop while reading in their rooms. We believe this enhances our guests reading experience. When you stay with us, you'll be able to slip away from your everyday routine and into an quiet space of relaxation.
SAKU REN JIMOBOCHO is taking measures to prevent the spread of the coronavirus so guests can experience a safe and enjoyable stay.
While being a hotel with 32 guest rooms may make us one of the smaller hotels in Tokyo, this also means we're able to provide a much higher quality of service that suits each of our guests. . SAKU REN JIMBOCHO wants people to know that its small 32-guest room size makes it the ideal place to stay clear of the Three Cs* during the coronavirus pandemic. We're also creating an even safer hotel experience by taking the precautions below.
We handle cleaning for all guest rooms and other areas of the hotel in-house. We're also improving the safety and cleanliness of the hotel daily by staying up to date on the latest health information provided by Japan, the city of Tokyo, and other trusted organizations to quickly modify cleaning procedures if needed.
The Three Cs*
Closed spaces with poor ventilation.
Crowded places with many people nearby.
Close-contact settings, such as close-range conversations. (From the Ministry of Health, Labor and Welfare website)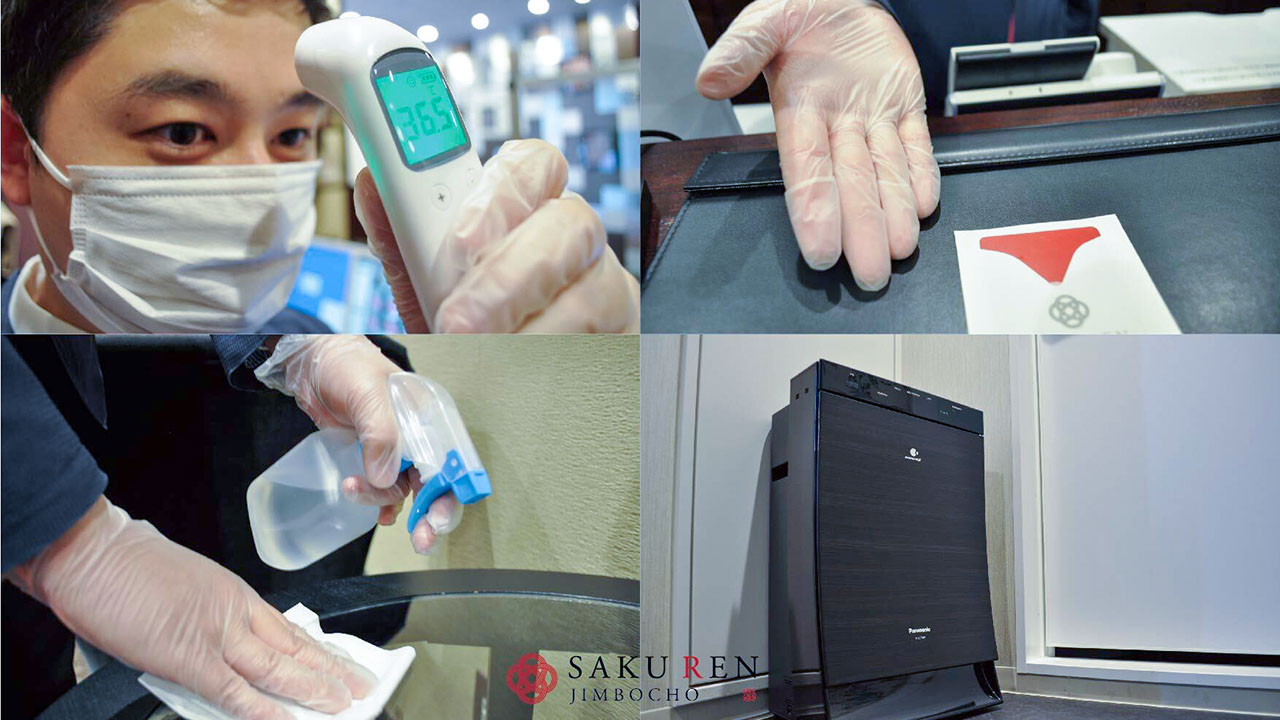 All shared floors and guest rooms are thoroughly disinfected.

(Items that are touched, such as doorknobs, lighting switches, TV remotes, and bathtubs and toilets, are cleaned very carefully.)

A disinfection floor mat has been placed at the hotel entrance to prevent virus particles from being brought in on the soles of shoes.

The lobby and hallways of guest rooms are regularly ventilated.

Protective counter screens and hand sanitizers are installed at the front desk.

Alcohol disinfectant and disposable plastic gloves are available in front of the elevator on each floor.

Alcohol disinfectant is also available inside the elevator.

All hotel personnel wear masks and gloves.

Before coming to the hotel, all personnel are required to wash their hands, gargle, and check their temperatures. If any personnel is experiencing virus-like symptoms, such as a fever of 37.5℃ or higher, feelings of fatigue, a cough, a headache, a difference in their ability to taste or smell, or have family members that are feeling ill, they will not be permitted to come to work.

All hotel personnel will follow strict safety guidelines to prevent the spread of the virus.

Panasonic nanoe™ air purifiers with humidifying features (effective against bacteria, viruses, and odors) have been installed in every guest room.

Disinfecting wipes are available in all guest rooms.

The air in guest rooms are regularly disinfected and deodorized with ozone air purifiers. ("Ozone" is a molecule that removes bacteria from the air and has been proven to be effective against the spread of coronavirus.)

A tray is used to limit contact when handling cash and credit card transactions.
We at the SAKU REN JIMBOCHO hotel appreciate your understanding and cooperation as we create a safe and healthy environment for your stay. We sincerely apologize for any inconvenience these safety measures may cause.