Welcome to Tono, home of the most Yokai in Japan Hop on a bicycle and see which ones you can find!
Surrounded by 1000-meter-high mountains, the village of Tono in Iwate is the ground zero for folklore about Yokai-banashi (haunting tales of spirits, demons and monsters). Even now, Tono is known as the "Village of Folklore" as its tales continue to be through the traditional art of Japanese storytelling called Kataribe. If you're feeling brave and hungry for adventure, then rent a bicycle in front of Tono Station and set off for "Tono's Mysterious Spots" in search of Yokai. Maybe you'll find some Yokai that are the ancestors of creatures that appear in anime and games like Pokémon.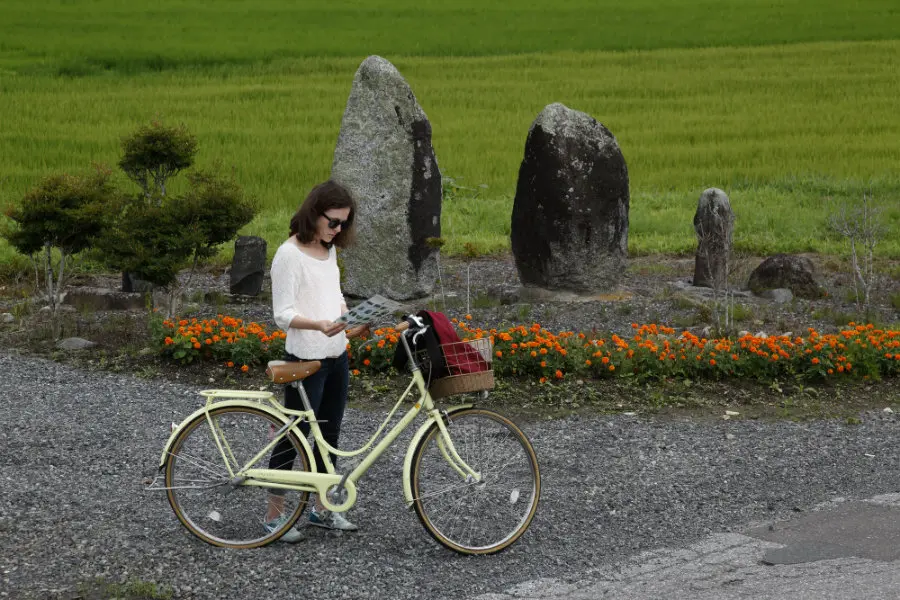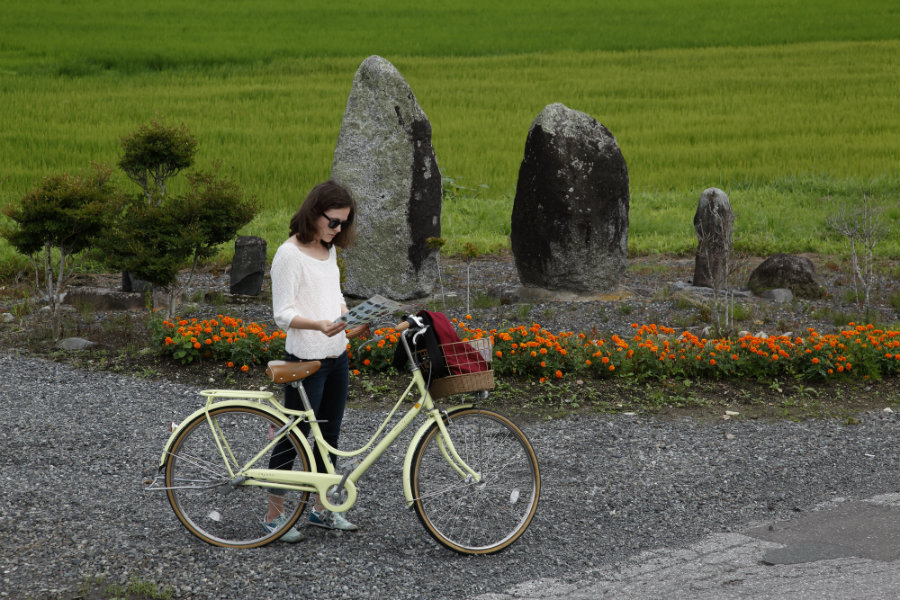 Once you've got your rental bicycle from Tono Station head on over to a small river with a little shrine next to it called Kappa-buchi Pool. This is one of Tono's most well-known "mystery spots" and home of Tono's most famous water spirit yokai, the Kappa. For just a couple of hundred yen you can get a "Kappa Hunting License" issued by Tono Tourism Association (you can pick one up at the Tourism Information center in front of the station and Denshoen Park near the Kappa-buchi pool for 210yen).
With the license you can set out to catch some Kappa in the village.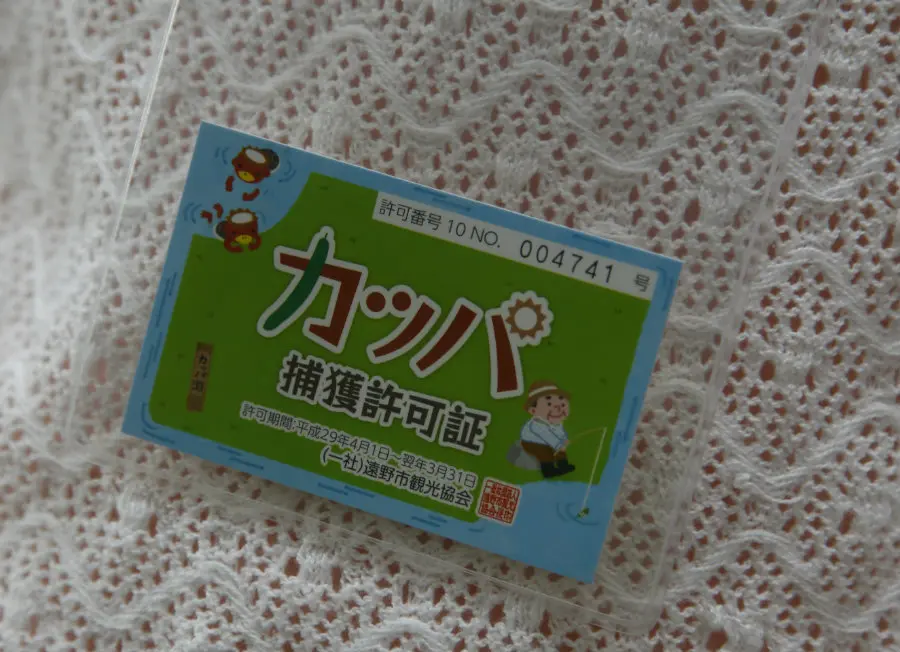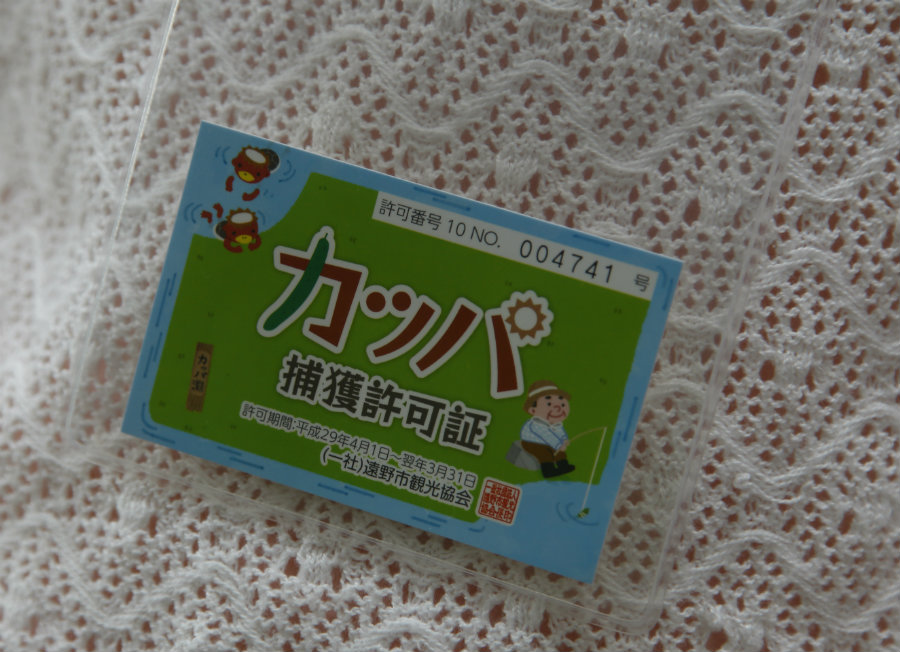 If you're lucky, you might just run into the famous Kappa hunter Haruo Unman at the pool. Mr. Unman says to hook a cucumber to the fishing line of a bamboo pole and cast it in a gentle current where a Kappa might be swimming pleasantly underneath. He adds that the trick is to not let the whole cucumber go in the water. That said, even Mr. Unman has yet to catch a Kappa himself. Who knows, maybe you'll be the first to snag one.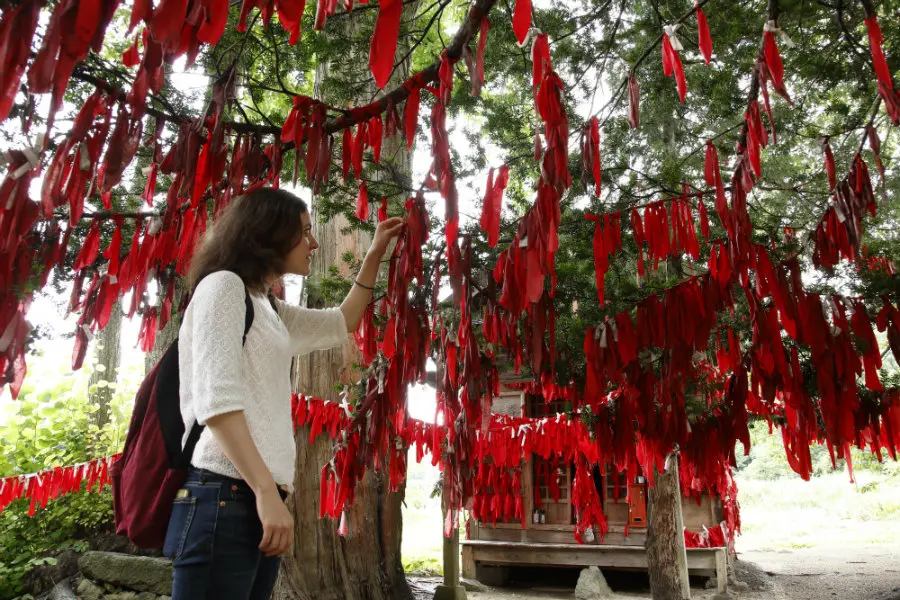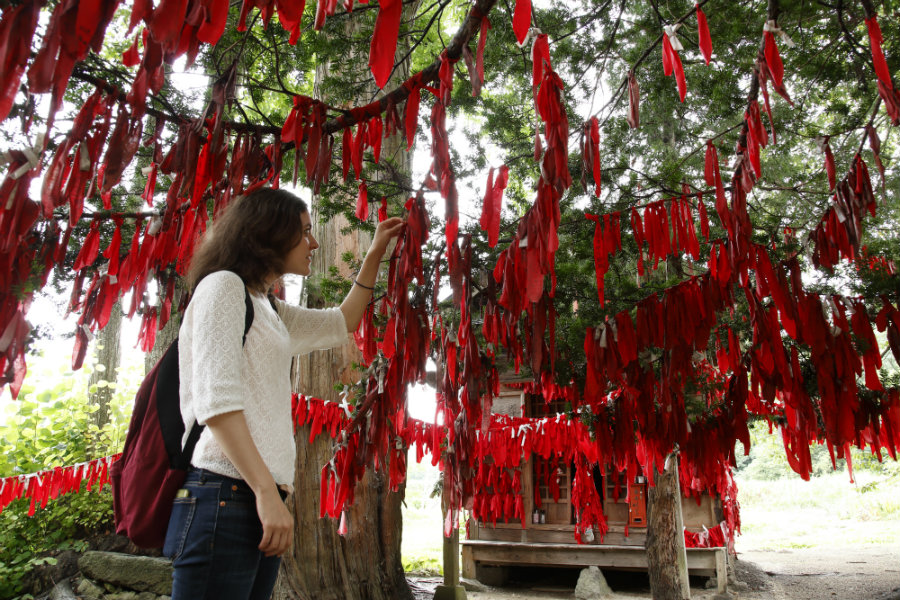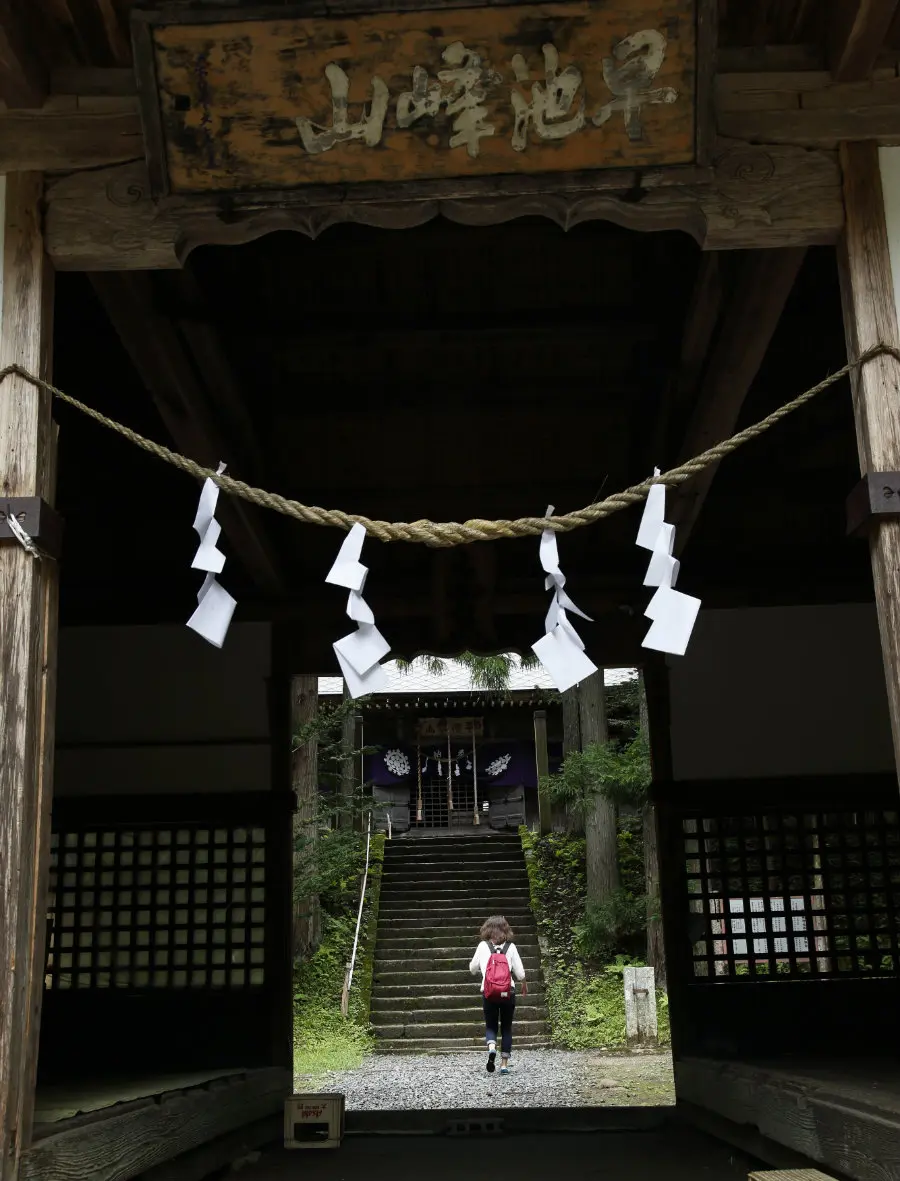 Hayachine Shrine worships the god that is believed to reside within Mount Hayachine. Long ago the people of Tono gave thanks to the water that flowed from the mountain allowing them to farm. They believed that when you died your spirit would go to the mountain. This mountain worship helped create the mysterious folklore in Tono.
At the beginning of the 20th century, a Japanese scholar named Kunio Yanagita who specialized in native folklore published a collection of tales (Tono Monogatari) from the Tono area that have traditionally only been passed down orally. The popularity of that collection shot Tono to fame. Tono is filled with so many magical locations that make you feel as if you've been transported to some strange parallel world. Denshoen Park and Tono Furusato Village are just two examples. At the park the oldest traditional L-shaped farmhouse, called a Nambu-magariya, has been reconstructed piece-by-piece giving a glimpse into what life was like for farmers of Tono long ago.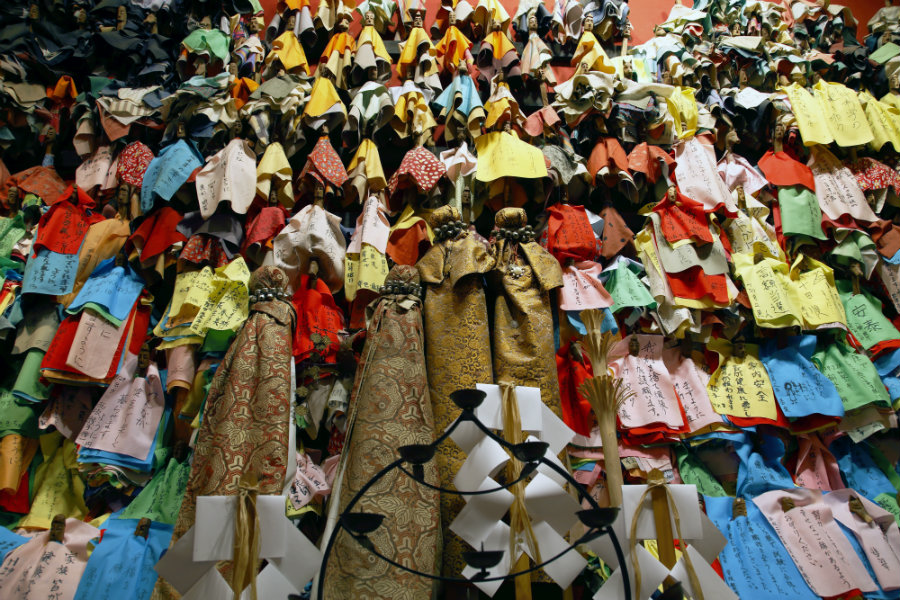 Over 200 years ago a large-scale famine took the lives of thousands people of Tono. 500 stone Buddhist images called Gohyaku-rakan were carved to bring comfort to the souls of those who perished.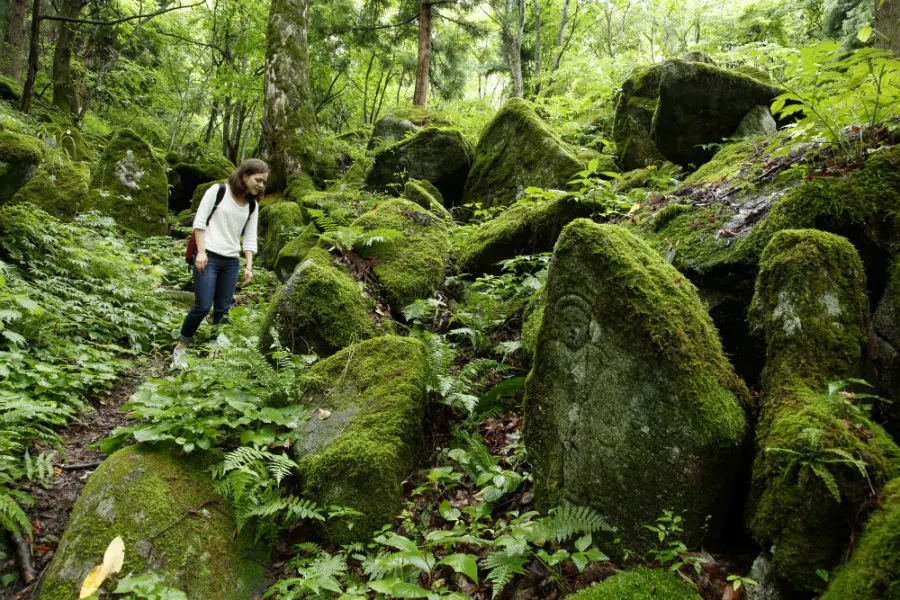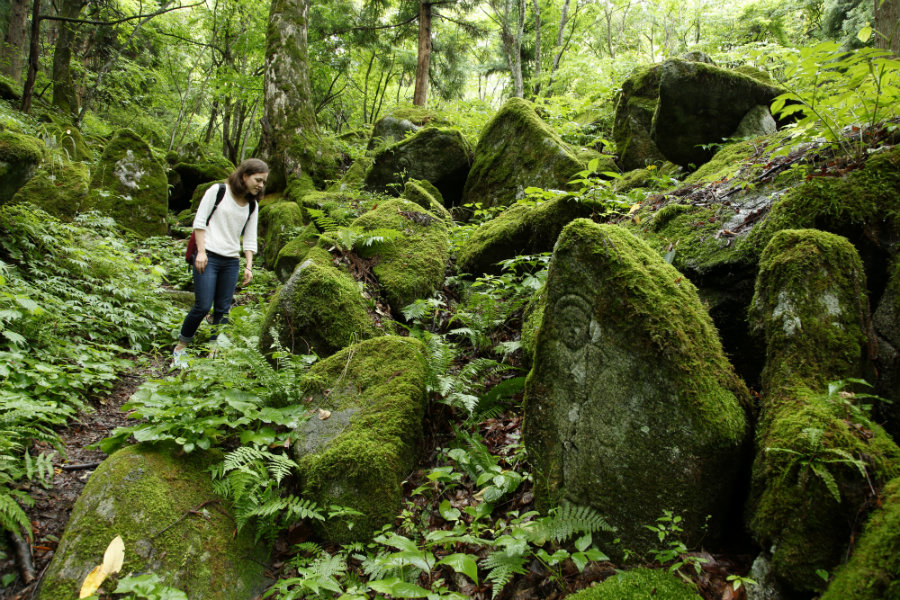 With peaceful countryside that has gone untouched for hundreds of years and flat roads, Tono is perfect for tracking down Yokai.
Tono
Access: 45-60min from Shin-Hanamaki Station (JR Tohoku Shinkansen) by JR Kamaishi Line to Tono Station
Website: http://www.tonojikan.jp/Several_languages/english/english.html
Bicycle rental: Prices start from around ¥500 for 2 hours
Denshoen Park
Hours:
9am-5pm Apr-Dec (Last admission at 4:30pm)
9am-4pm Jan-Feb (Last admission at 3:30pm)
Admission: Adults 320yen, Children ages 7-18 220yen
Access: 25min from Tono Station (JR Kamaishi Line) by bicycle
Website: http://www.tonojikan.jp/Several_languages/english/english.html
Bicycle rental: Prices start from around ¥500 for 2 hours
Do you like to read more about Japanese ghosts? We have some Ghost Stories, as well as a Youkai Manual – one for monster cats, Bakeneko & Nekomata and one for the snow woman or Yuki Onna.