The health and safety measures taken to battle the coronavirus pandemic have become the new normal of our everyday lives around the world. While waiting for countries gradually ease up on restrictions, I've turned to the wide range of free-to-view programmes available on the NHK World-Japan website to gain some inspiration for my own future plans. I've been pleasantly surprised to find so much uplifting and original content on Japanese culture and in particular, how they're dealing with lockdown.
TOKYO EYE 2020 - Amusement Parks: Fighting the Coronavirus with Fun
Duration: 28 minutes, available until September 30, 2021
Just in time for Halloween season, this episode of Tokyo Eye 2020 is heavy on the scares and screams. Hosts Chris Peppler and Arisa Adams introduce two creative and hair-raising lockdown activities.
Faced with a 3-month long closure, PR Manager of one of the biggest theme parks in Japan Yomiuriland, Okutani Yu, found himself in the difficult position of maintaining public interest. His brilliant solution is video game inspired – a website dedicated to first person point of view experiences of Yomiuriland's rollercoaster rides, available in high definition and even 360 degree virtual reality format.
Audiences are recommended to view the videos on television or even virtual reality goggles, and Okutani's fanatical attention to detail means even background screaming is captured to enhance the sense of shared adrenaline. The website was such a hit during the lockdown that 22 other amusement parks have jumped on the bandwagon to join the website, which now boasts 27 different rollercoaster rides. Judging by the snippets featured in the episode, all of them are electrifying!
I've only dared to enter a haunted house in a Japanese theme park once, but it turned out to be the most thrilling experience. Professional haunted house duo, Scare Squad, managed to circumvent the health hazards of claustrophobic spaces typical of haunted houses by offering a drive through haunted house.
Visitors stay put in their car as they are literally drawn into the adventure as characters, while the story is narrated through the car's radio for maximum scare effect. The effective storytelling and precisely timed choreography of the ghouls really elevates this staple theme park experience.
These ideas are fantastic and it's not surprising that Scare Squad has already received love calls from overseas. While we wait for drive through haunted houses to reach our shores, I think I'll be hopping onto a rollercoaster ride from my couch first!
Anime Supernova - Portraying Ethnic Lore Through Animation
Duration: 15 minutes, available until September 19, 2021
This episode introduces an anime artist with a cause, Ishiguro Shoh, who focuses his efforts on preserving and spreading awareness of traditional Ainu stories and folklore.
In his colorful 2D animation style, historically accurate animations visually manifest the rich oral traditions of the Ainu, with the aim of educating through entertainment.
Ishiguro has already produced several short animations, from an exaggerated chibi comical spin on a traditional Ainu proverb Removing lice from a sealion, to an epic battle of god and demon in the legend A couple of Inaw were taken away.
We are given a peek into Ishiguro's mission and admirable sense of duty to learn about Ainu culture and create works that can move people of all ages. This episode of Anime Supernova shows the full versions of three Ainu-inspired short animations, so be sure to check it out.
Although Covid has presented unprecedented obstacles, I'm glad to be reminded of the ingenuity exhibited through these Japanese experts in entertainment. Despite adversity, the boundless creativity of the human spirit still endures.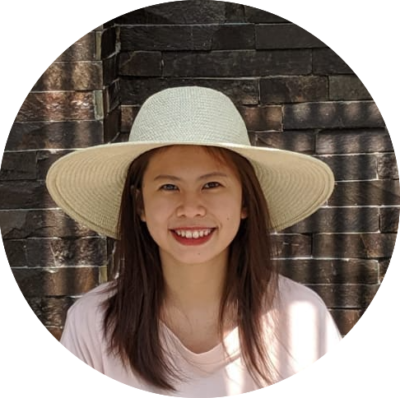 Quarantine-time-only chef and baker who is temporarily enjoying travelling vicariously online.