Morioka, a historic town at the foot of Mt. Iwate, is reachable in two hours by JR Shinkansen train from Tokyo. Maybe because it thrived as a castle town in the Edo period, the modern streetscape is dotted with nostalgic corners reminiscent of the past. A 360-year-old cherry blossom tree at the city centre is a living history of Morioka's rich culture and heritage.
Traditional Japanese candy shop worth visiting
Established 125 years ago, Sekiguchiyakashiho is a mom and pop shop that sells traditional Japanese sweets and candies. Their simple yet original flavours always make people come back for more. The hit product is sugar candy that comes in a wide array of flavours, including brandy, Japanese shochu wine, matcha and grapes. The rich syrup bursts on the palate immediately after the sugar melts in the mouth, just like liqueur chocolate.
Hours: 8:30am-5:30pm, closed on Sun
Access: 26-min walk from JR Morioka Station
Address: 2-3 Shinmei-cho, Morioka-shi, Iwate-ken
URL: www.sekiguchiyakashiho.info (Japanese) *website currently under maintenance.
Make your own traditional crackers
Morioka Handi-Works Square is home to quite a few traditional arts and cultural facilities. Visitors can take a look at traditional farm houses and try their hand at making pottery, dye goods, wooden gadgets and even the famous Nanbu Senbei, a type of Japanese cracker served in Iwate-ken. The key to cooking tasty crackers lies in the temperature. Freshly grilled crackers are soft, fluffy and have an irresistible savory aroma.
Hours: 8:40am-5pm, closed from December 29th to Jan 3rd
Free admission. Cracker grilling fee: 100 JPY
Access: Morioka Tezukurimura-mae bus stop (Buses depart from JR Morioka Station)
Address: 64-102 Oirino, Tsunagi, Morioka-shi, Iwate-ken
URL: visitiwate.com/article/4739
The rock-breaking sakura tree (Ishiwarizakura)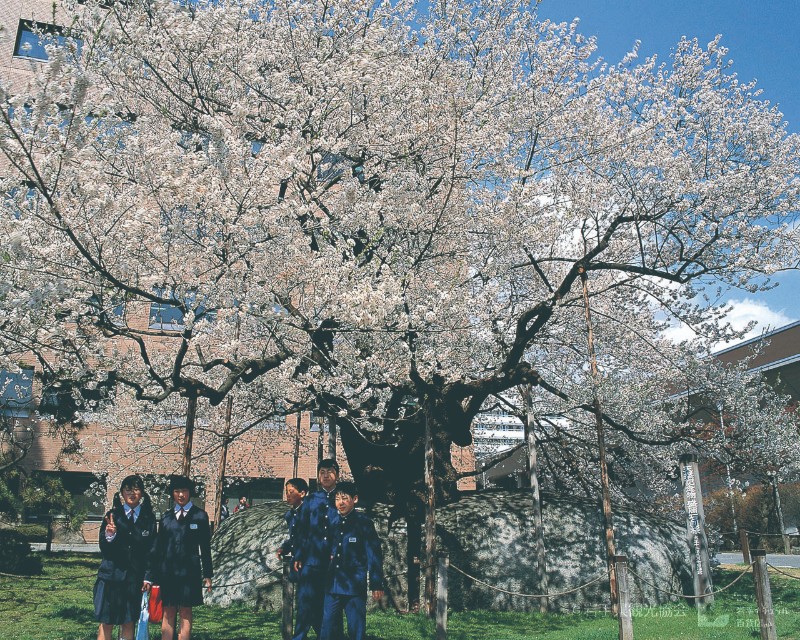 Located at the site where old residence of Kitake (a notable family and great clan in the Edo period) stood, Morioka district court is home to an Edo-higan sakura that has been growing out of a gigantic rock measuring 420 tons since 360 years ago. The tree blossoms every spring, and when the wind causes white sakura petals to dance through the air, it is a sight to be seen. Visitors are often amazed by the vigour and strength of cherry blossoms.
Access: 1-min walk from Chuodori I-chome bus stop (Buses depart from JR Morioka Station)
Address: 9-1 Uchimaru, Morioka-shi, Iwate-ken (In front of the Morioka District Court building)
URL: visitiwate.com/article/4714
Spring panorama at Morioka Castle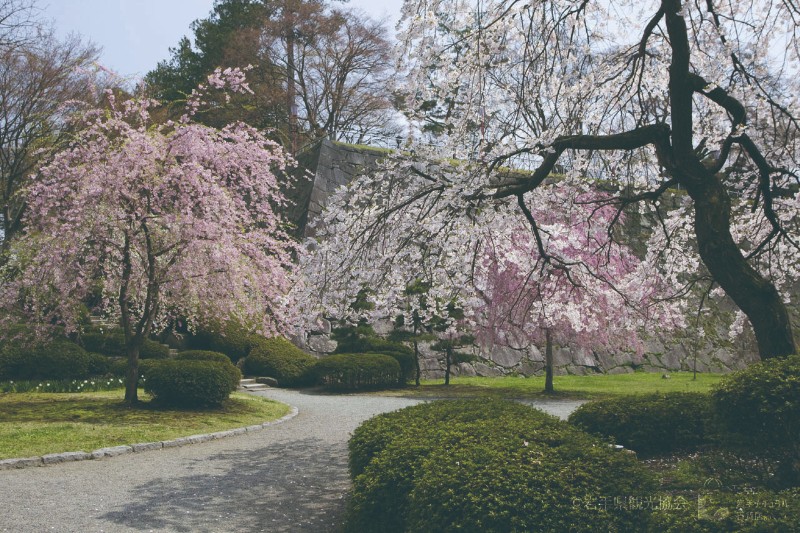 Morioka Castle Site Park is located on the grounds where Morioka Castle once stood. The castle was demolished in the Meiji Period due to the abolishment of the feudal system but renovated by locals years later. Though the original castle no longer stands today, the castle walls are well-preserved and intact, telling the story of Morioka's past. A total of 250 impressive cherry blossom trees decorate the park, making the atmosphere incredibly romantic.
Access: 10-min drive from JR Morioka Station
Address: 1-37 Uchimaru, Morioka-shi, Iwate-ken
URL: visitiwate.com/article/4792