CABIN & LOUNGE HIGHLAND STATION INN
---
Are you traveling on a low-budget? Then we have the best solution for you and your friends! Whether you plan an exciting hiking adventure, or you want to have fun at Fuji-Q Highland, the Cabin & Lounge Highland Station Inn provides you with a comfortable accommodation for a reasonable price! This recently opened capsule hotel is just a minute walk from Fuji-Q Highland Station. The Hotel is divided by a women's and a men's floor, which is only accessible by a security card.
The floors have their own lounge, and the cabins are equipped with comfortable semi-double size mattresses, USB and power outlets, as well as dimming lightning and free wi-fi.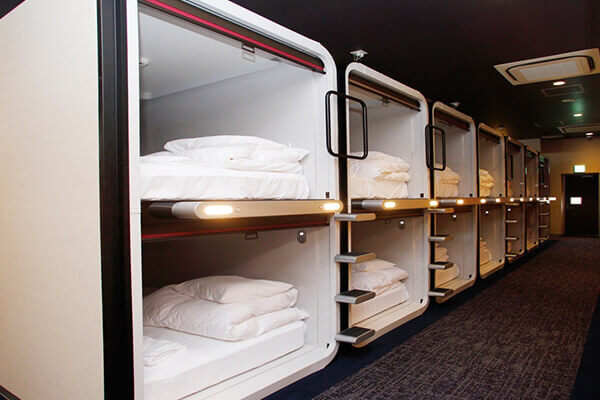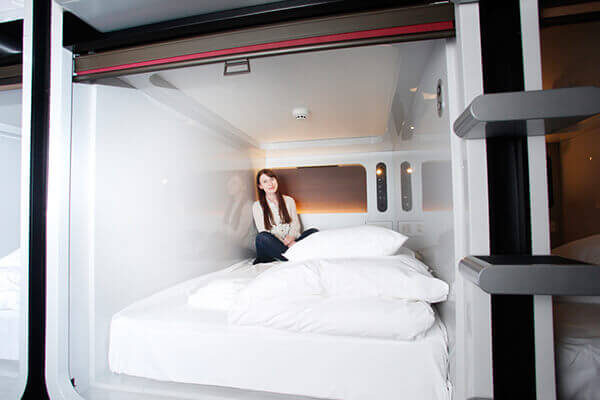 The lobby lounge on the first floor is the perfect place to relax as you plan your next adventure with the large selection of guidebooks and pamphlets available.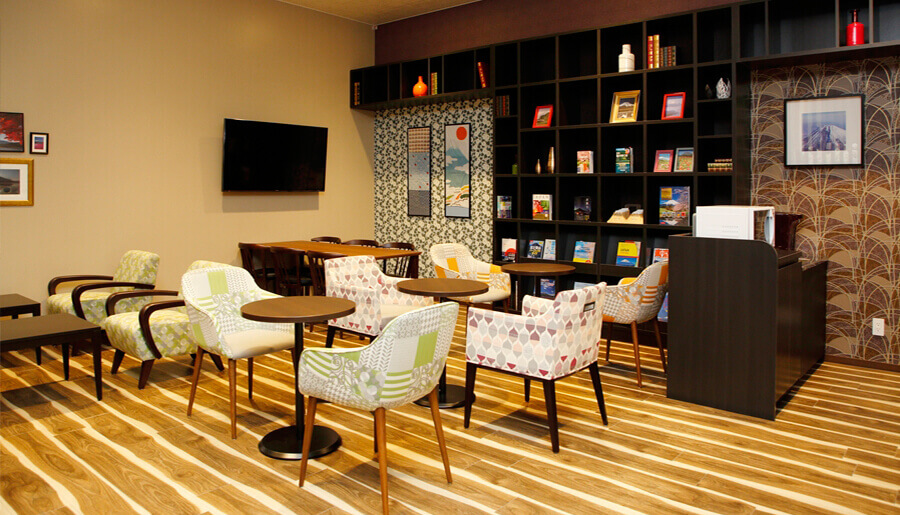 For guests who plan to visit the Fuji-Q Highland on the same day as checking in into the Hotel, the entrance for the amusement park will be free of charge!
Around the hotel's vicinity includes a convenience store, karaoke, restaurants, a camera and mobile phone shop, the bus stop, and a climbing equipment rental shop.
LA MONT MOUNTAINEERING GEAR RENTAL SHOP
---
The La Mont Mountaineering Gear Rental Shop right next to the Cabin & Lounge Highland Station Inn, equips you with the best and necessary equipment for your hiking adventure.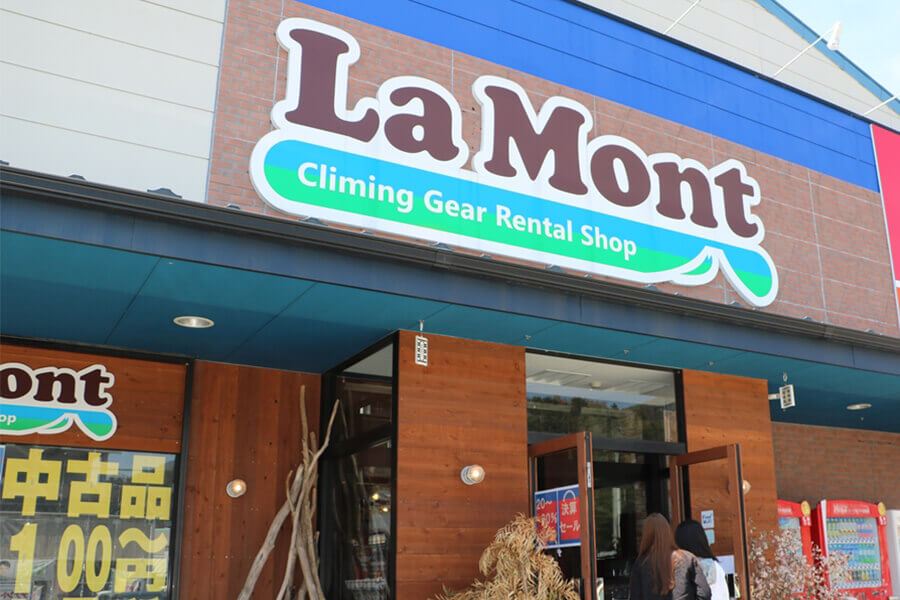 The friendly staff gives advice on how to correctly use walking sticks, as well as how to choose the right hiking boots or jacket for you. They also provide women and men clothing in a variety of colors.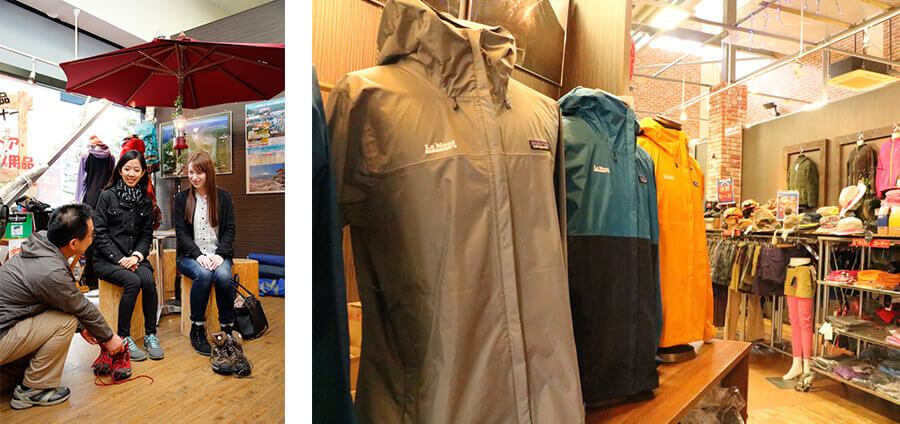 At the sales corner, you can even buy barely used goods for a fair price.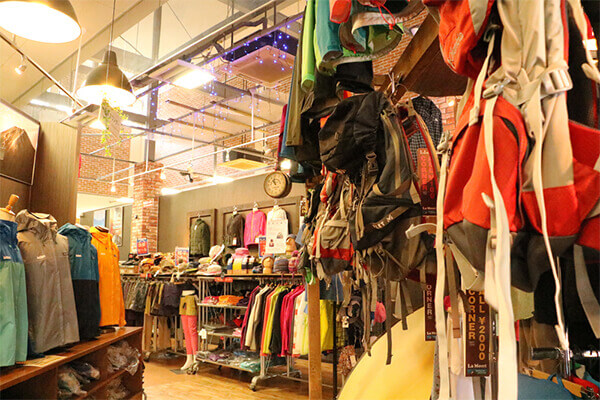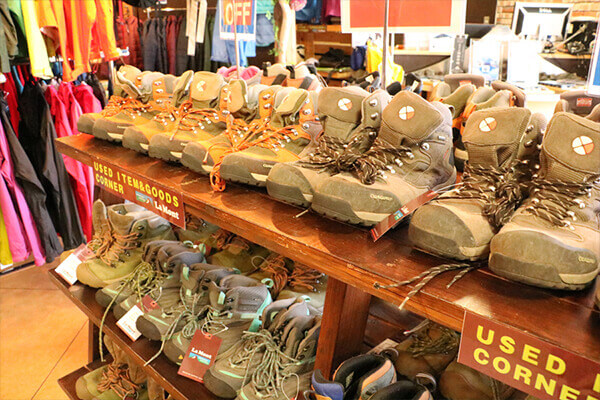 The shop also provides a powder room for women to get ready for their hikes, as well as lockers where you can store your luggage! Next to the entrance is the guidance counter for foreign tourists, which provides you with information about the area.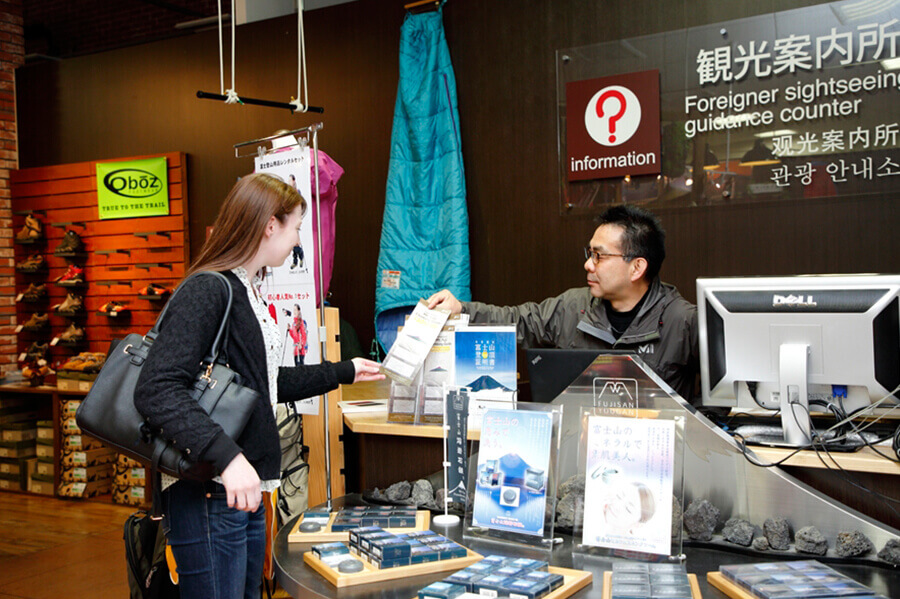 If you are not able to visit the store itself, a convenient rental service is available online. Choose your preferred outfit, pay the rental fee, and have it delivered to your house.
FUJISAN STATION HOTEL
Footsteps away from the Mt. Fuji Station
If you have decided to visit the Mt. Fuji area, but haven't a clue where to stay for the night, FUJISAN STATION HOTEL is a great option, as it is only two minutes' walk away from Mt. Fuji Station.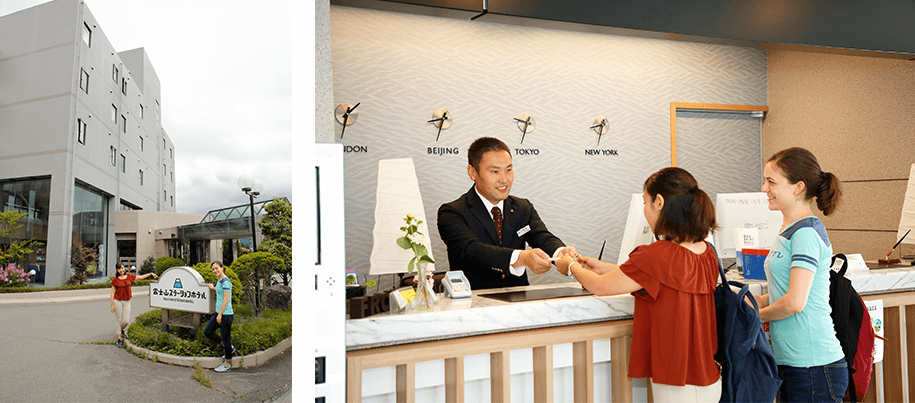 The hotel offers single, twin, double and triple rooms to cater to single travelers as well as family groups. Although designed in the modern style, FUJISAN STATION HOTEL preserves a great mountain atmosphere. Also available are guest rooms with a spectacular view of Mt. Fuji.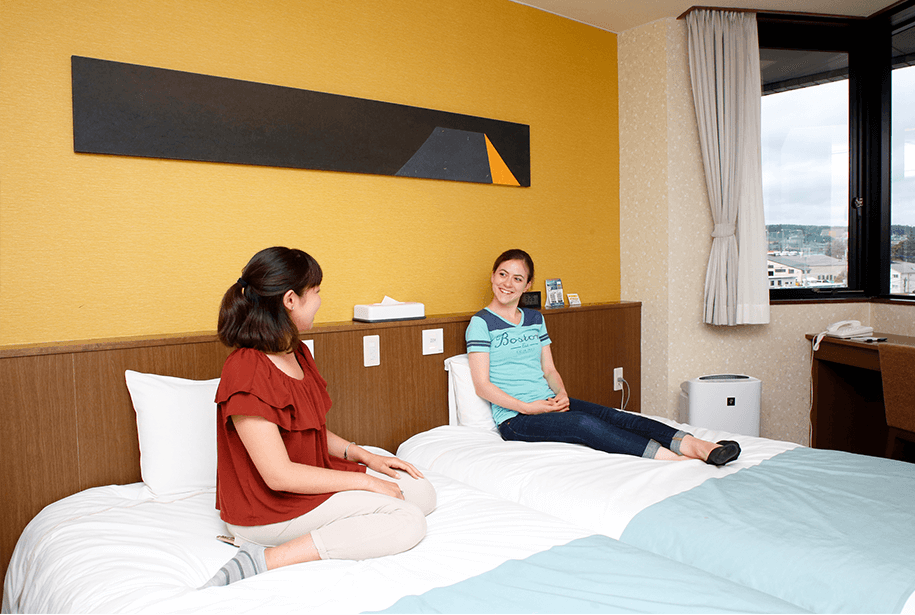 The hotel has a nice restaurant with a spacious, open air feeling. Enjoy the breakfast here with a stunning view of nature.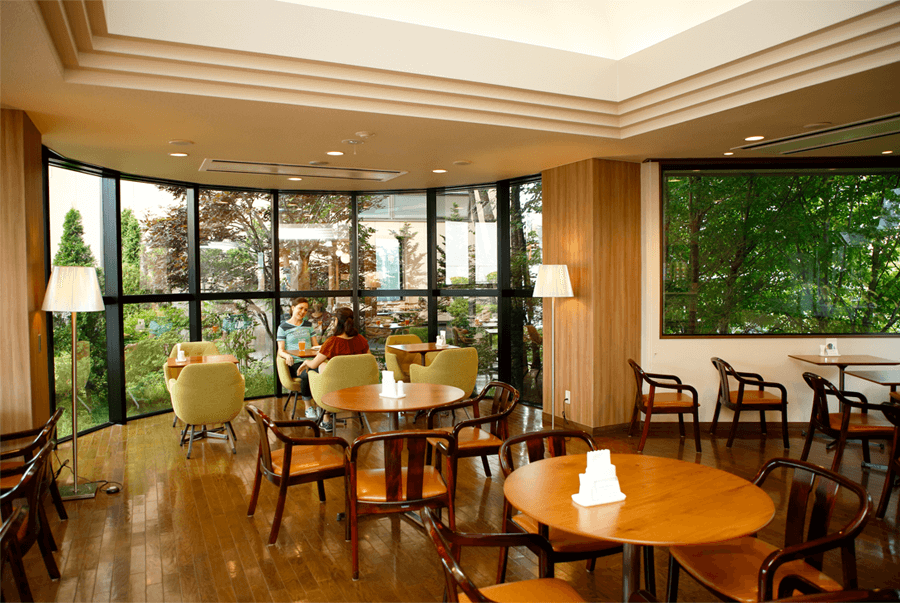 The hotel staff is ready to help guests with tourism information. A variety of pamphlets are available in the lobby for those who want to do some homework before setting off.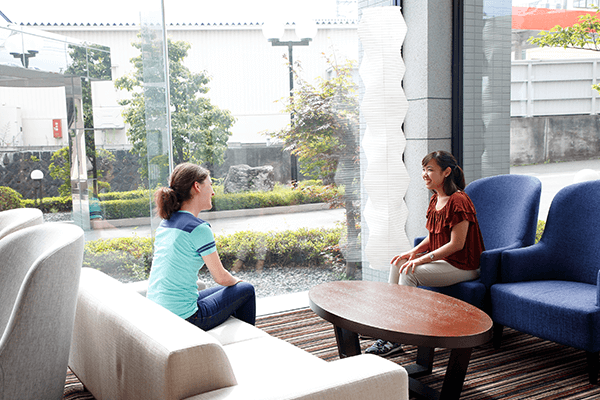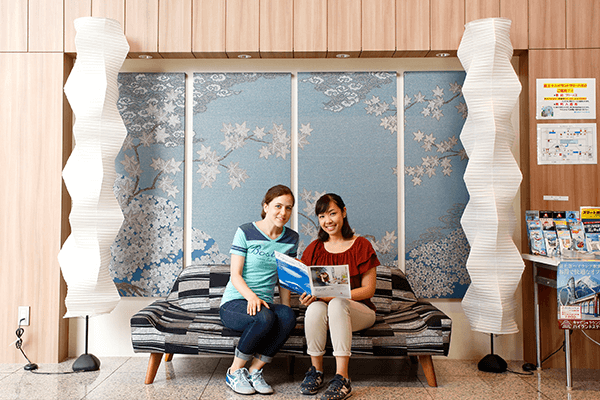 With its convenient access and excellent service, FUJISAN STATION HOTEL is the place to relax at your own pace and explore the Mt. Fuji.
FUJISAN STATION HOTEL
Enjoy the Mt. Fuji Area to the fullest with this useful tool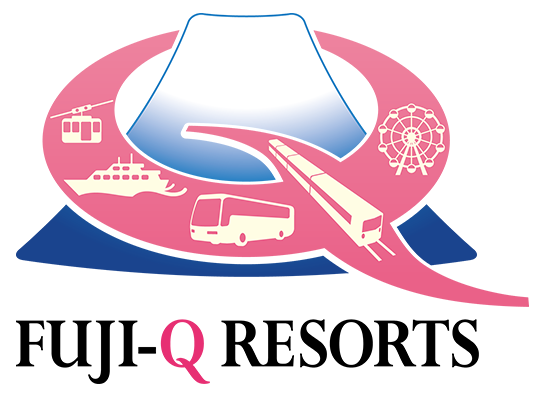 ・Mt. Fuji Pass 
This is a tourist pass especially made for foreigners visiting Japan. Save on sightseeing and transportation and get preferential access to different tourists facilities, including Fuji Q Highland.
Find out more here:
http://bus-en.fujikyu.co.jp/mtpass/
---
WATTENTION WRITER PROFILE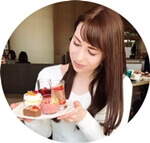 Tabea Greuner
Living and working in Japan since 2015. Always excited about discovering new places. Passion for photography, nature-lover & Japanese fashion expert. MORE ARTICLES BY THIS WRITER | ABOUT WATTENTION NINJA