To the southwest of Japan's capital city Tokyo is a mountainous area dominated by the country's tallest peak, Mt. Fuji. The surroundings of this famous volcano are attractive areas including the breathtaking Hakone. This city is not only part of the Fuji Hakone Izu National Park but also home to various hot spring towns like Miyanoshita and Hakone Yumoto.
While many locals and tourists alike travel to this city for the relaxing onsen, there are a thousand and one other activities available here: a trip to Owakudani to witness the volcanic activity and taking a cruise down Lake Ashi are just a few to name. Let's not forget the amazing views of the great Fuji-san on the horizon of Hakone as well!
Lying just short of 80 km away from central Tokyo in Kanagawa Prefecture, those coming from the city often make their way up there because it's so convenient! Be it just a day trip or spending the whole weekend in Hakone, it's always a new and exciting adventure each time. Major rail networks run through Hakone, providing easy access for everyone all around Japan. Check below to find out how to travel to this beautiful city from central Tokyo!
How to get to Hakone from Shinjuku Station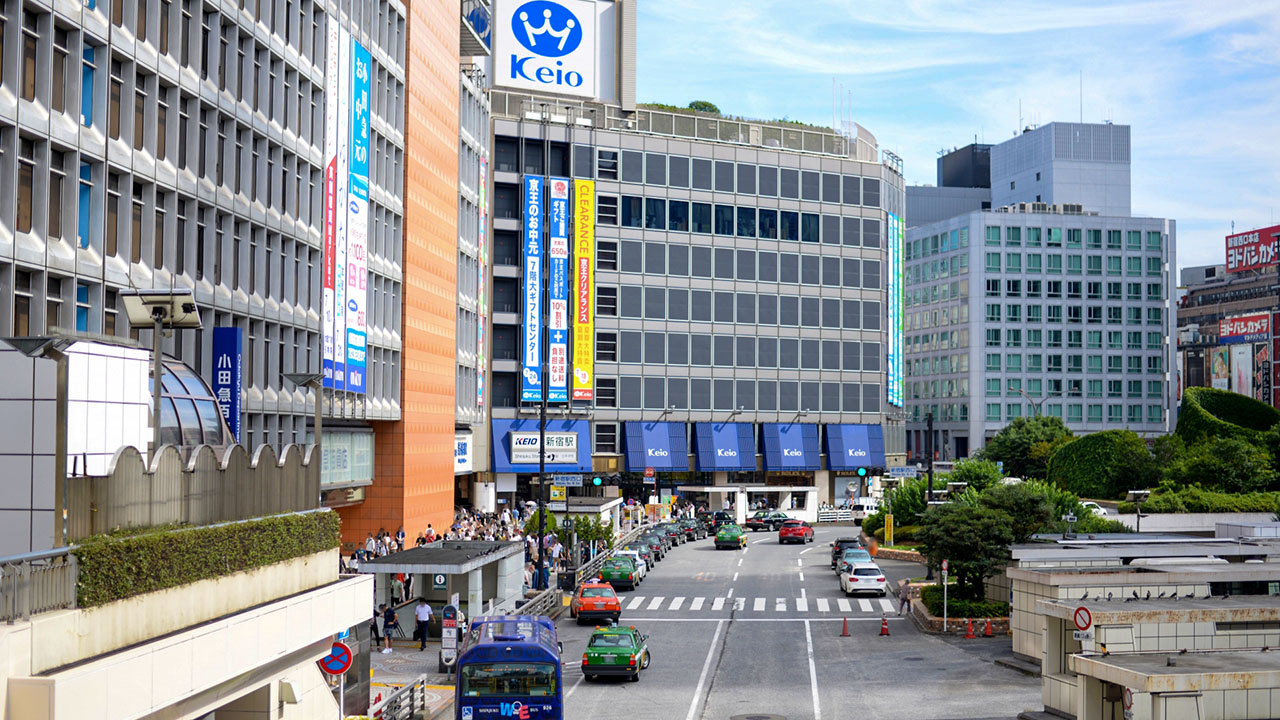 Shinjuku Station is one of the busiest stations in all of Japan — some might argue the entire world! This bustling construction has dozens of train lines and road systems running through it, making it a ginormous interchange for the various Japanese railway companies. It's the most convenient stop from Narita and Haneda Airport as well.
Judging from its size alone, one can safely assume it has trains and buses connecting Shinjuku Station to the cities on the outskirts of Tokyo. And true enough, Shinjuku is the ultimate station for easy transportation to Hakone. Let's take a look at the multiple ways of how to go to Hakone from Shinjuku Station!
How to go to Hakone from Shinjuku by Romancecar
The most popular way to get to Hakone from Shinjuku Station is by the Odakyu Limited Express Romancecar. This special type of train travels straight from Shinjuku to Hakone-Yumoto Station in just an hour and a half! There are no unnecessary stops or transfers along the way; you're on your way to Hakone directly.
What's so special about this train is that it's no ordinary locomotive — there's a cafe corner that sells snacks for you to munch on during the ride as well as clean, spacious bathrooms. Some trains even have observation decks and saloon chairs for extra comfort.
The Romancecar has a reservation-only policy, and you would need to purchase a limited express ticket on top of a regular ticket. That'll take you to about 2,300 JPY one-way. Don't worry about having to make advance reservations — you can still buy your tickets on the same day. It can sell out pretty quickly during peak travel season, though.
How to go to Hakone from Shinjuku by Local Train Route
There are still a handful of locals and tourists that would rather save the extra yen and take the local train route from Shinjuku Station to get to Hakone. This way does have a few transfers and takes up a bit more time.
Hop on the Odakyu Line heading towards Odawara Station. It's best to take an express or rapid express train; the local one will take twice as long to reach. The trip to Odawara Station takes about one and a half hours. From Odawara Station, take the Hakone Tozan Line and stop at Hakone-Yumoto Station. The whole journey will cost about 1,200 JPY.
How to go to Hakone from Shinjuku by Highway Bus
If you're not a fan of trains, hop onto a highway bus from Shinjuku Station at the Shinjuku Expressway Bus Terminal — they're way more comfortable than a standard train. These buses also have toilets on them, which allows a smoother journey without any stops. The plus point of a bus ride is that you'll have a higher chance of getting a gorgeous view of Mt. Fuji!
The highway bus stops at major attractions and hotels in Hakone for ease and convenience. The entire ride takes about two hours and cost roughly 2,000 JPY. You can purchase the tickets on the day itself at the Information Center of HALC.
How to go to Hakanone from Shinagawa Station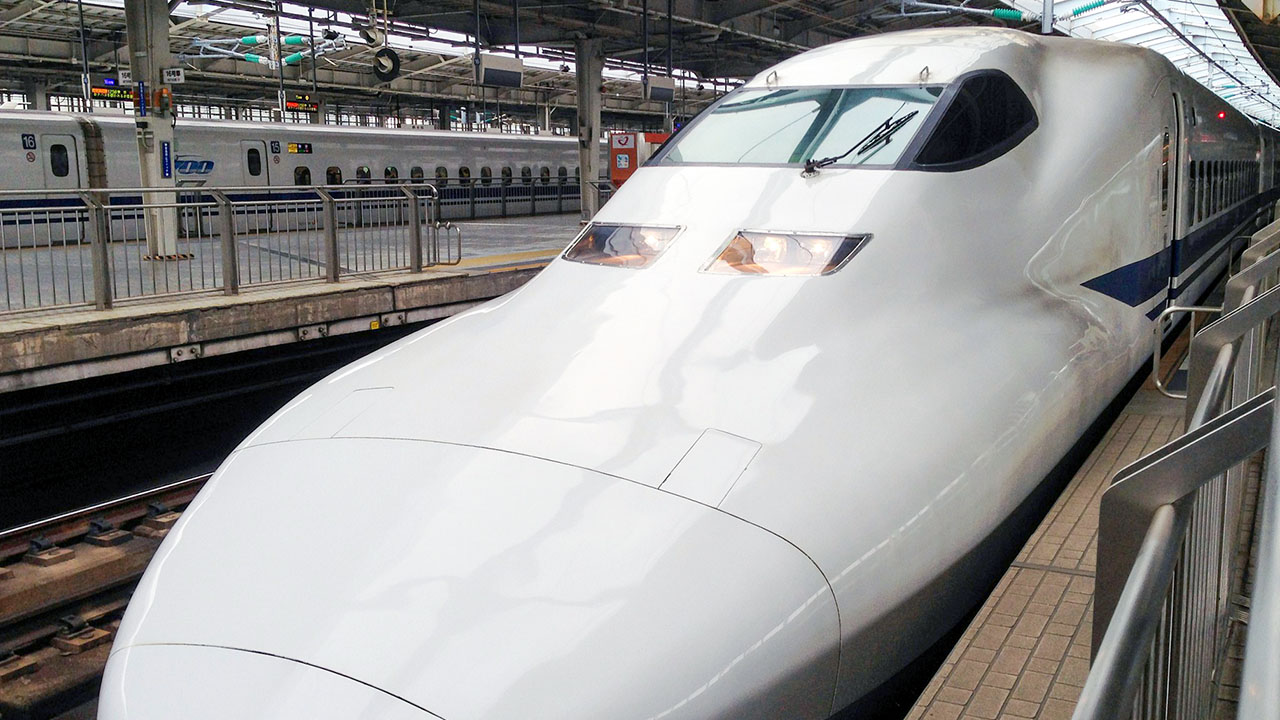 As one of Tokyo's best-connected stations, Shinagawa is a great interchange for accessing the Shinkansen without going all the way to Tokyo Station. As it lies on the Yamanote Line, you can get here in under 20 minutes from Shinjuku and under 15 from Shibuya. After that, just hop on a reasonably priced bullet train to get to Hakone in no time.
How to go to Hakone from Shinagawa by Shinkansen
Your best bet for travelling to Hakone most efficiently from Shinagawa Station is by taking the Shinkansen, which are the famous Japan bullet trains. The Tokaido Shinkansen travels from Shinagawa Station to Odawara Station in just half an hour! One-way on the Shinkansen is 3,340 JPY, but there are discounts available if you purchase a two-way ticket or travel passes.
From Odawara Station, you'll then have to take the Hakone Tozan Line to Hakone-Itabashi Station, which is at the center of Hakone. In total, this way of travelling takes less than an hour.
For those who would rather save a few pennies instead of seconds, hop on one of the JR Lines including the JR Tokaido Main Line. This line gets you to Odawara Station for about 1,500 JPY where you can transfer to the Hakone Tozan Line.
It is slightly slower — the JR train ride will take about 1 hour and 15 minutes, and the second train ride is about 15 minutes. One thing to look forward to with this travelling route is a different, refreshing scenic view from the other lines.
How to Go to Hakone from Tokyo Station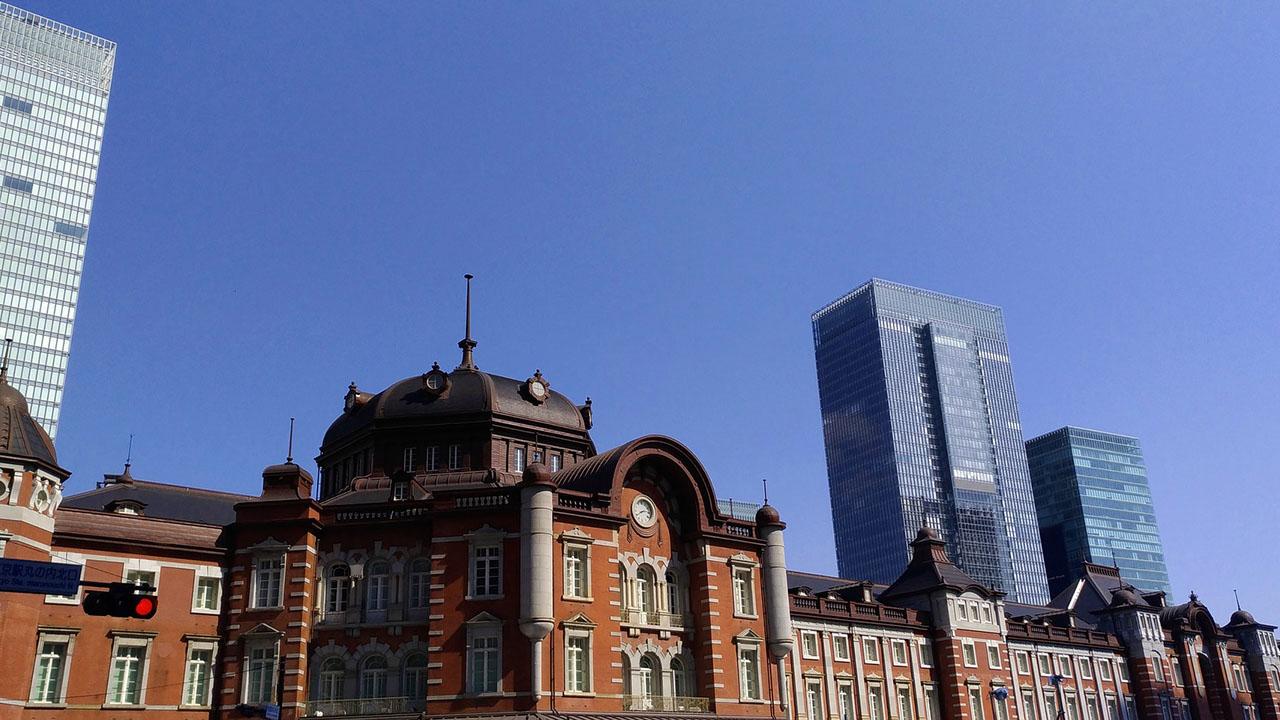 Another major interchange station in Tokyo is Tokyo Station. It is a convenient linkway to Narita and Haneda airports just like Shinjuku Station, making transfers more convenient for travelling tourists and locals alike. Because of that, the famous tourist destination Hakone is definitely easily accessible from Tokyo Station.
While there aren't as many options as compared to the hub of transport Shinjuku Station, there are a fair enough number of ways to choose from. Let's see how we can get to the mountainous town from Tokyo Station.
The shinkansen is one of the means of travel to Hakone from Tokyo Station. In fact, it's the most convenient one of them all, as it lies just one stop down the line from Shinagawa. If you're staying in east Tokyo, this will be the more accessible of the two. Just like from Shinagawa Station, you can take the Tokaido Shinkansen that will go straight to Odawara Station — be sure to get on the Hikari and Kodama Shinkansen services as those are the only ones that stop at Odawara.
Being the high-speed bullet train that it is, this method of travelling will cost just a tad bit more yen; about 3,200 JPY. One good thing though, it only takes 35 minutes!
From Odawara Station, transfer to the Hakone Tozan Line to get to Hakone-Itabashi Station, which is at the very center of Hakone.
In addition to the shinkansen, will also be happy to hear that the same affordable local lines also run from Tokyo Station as from Shinagawa. The JR Tokaido Main Line will take just a few minutes longer to reach Odawara, as Tokyo lies another 2 stations up the line. Once at Odawara, just hope on the Hakone Tozan Line and you're there!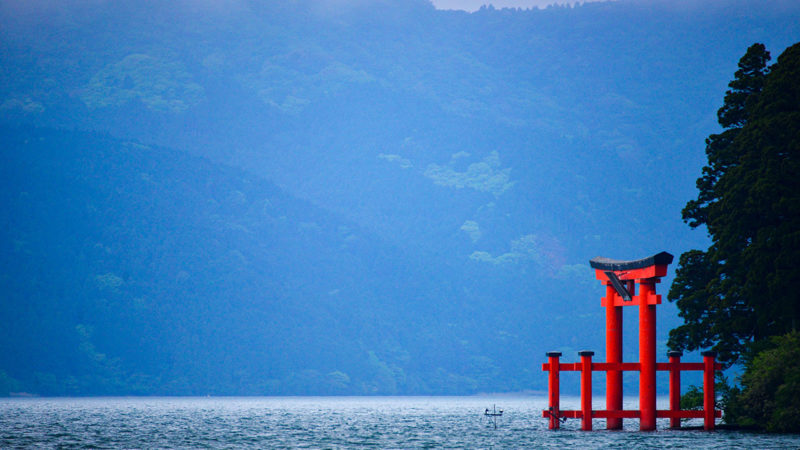 It's without a doubt that Hakone is well-connected to the major stations in Tokyo – the two main ones being Shinjuku Station and Tokyo Station. With affordable and efficient travelling systems, there is no excuse to not visit the city, flanked by the great Mt. Fuji, amidst the beauty of the Owakudani Valley and full of natural hot springs. What's stopping you from including Hakone in your Japan itinerary –  get planning now!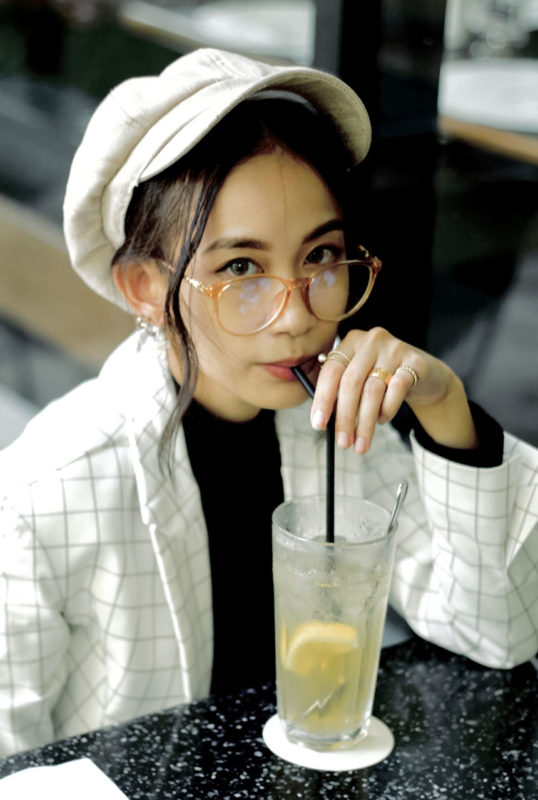 Usually tucked away in a cafe anywhere she goes, Azra Syakirah is a fashion designer and entrepreneur living in Tokyo, Japan. Born and bred in Singapore, her heart belongs to the world. Also a language enthusiast, she virtually scribbles her thoughts on a blog as well as freelances as a writer.
*Disclaimer:
This article was written by an outside writer, and WAttention is not responsible for any damage caused by the information on this page. Please be aware that the accuracy of the information posted in this article is not guarantied, and the content may be changed without notice.