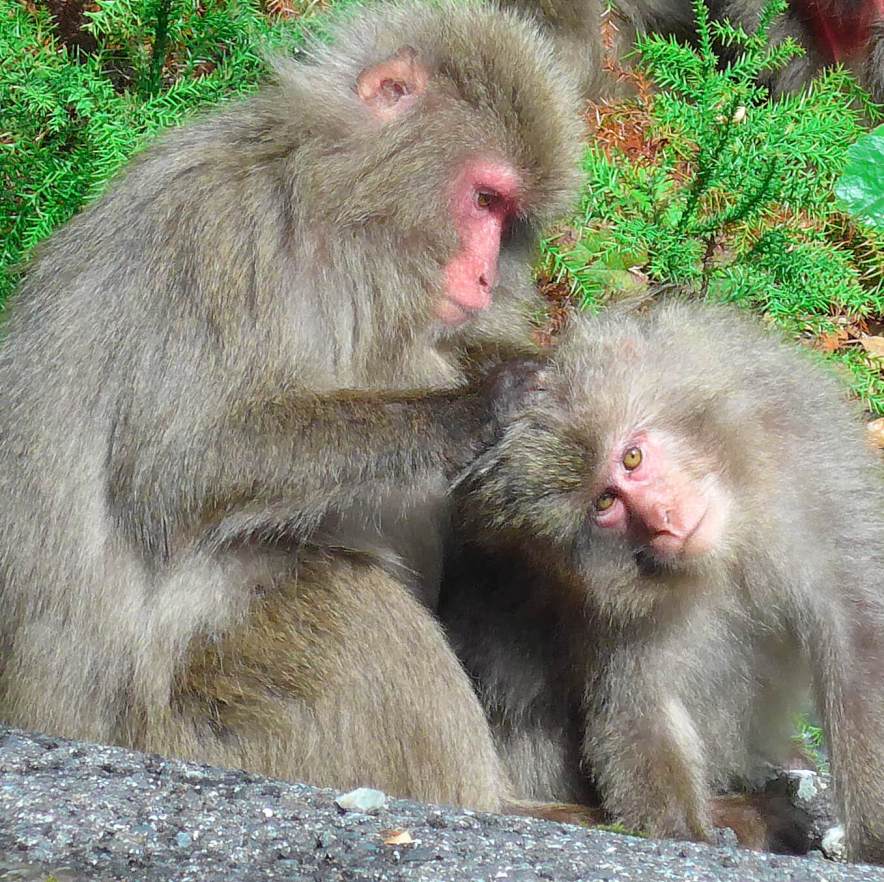 With over 90 percent of Yakushima covered by mysterious forests, this island to the south of Kagoshima Prefecture is home to 1,900 species and subspecies of flora.
The Oldest Cedar Tree in Takushima, Japan
One green resident of Yakushima is what some believe to be the world's oldest cedar tree.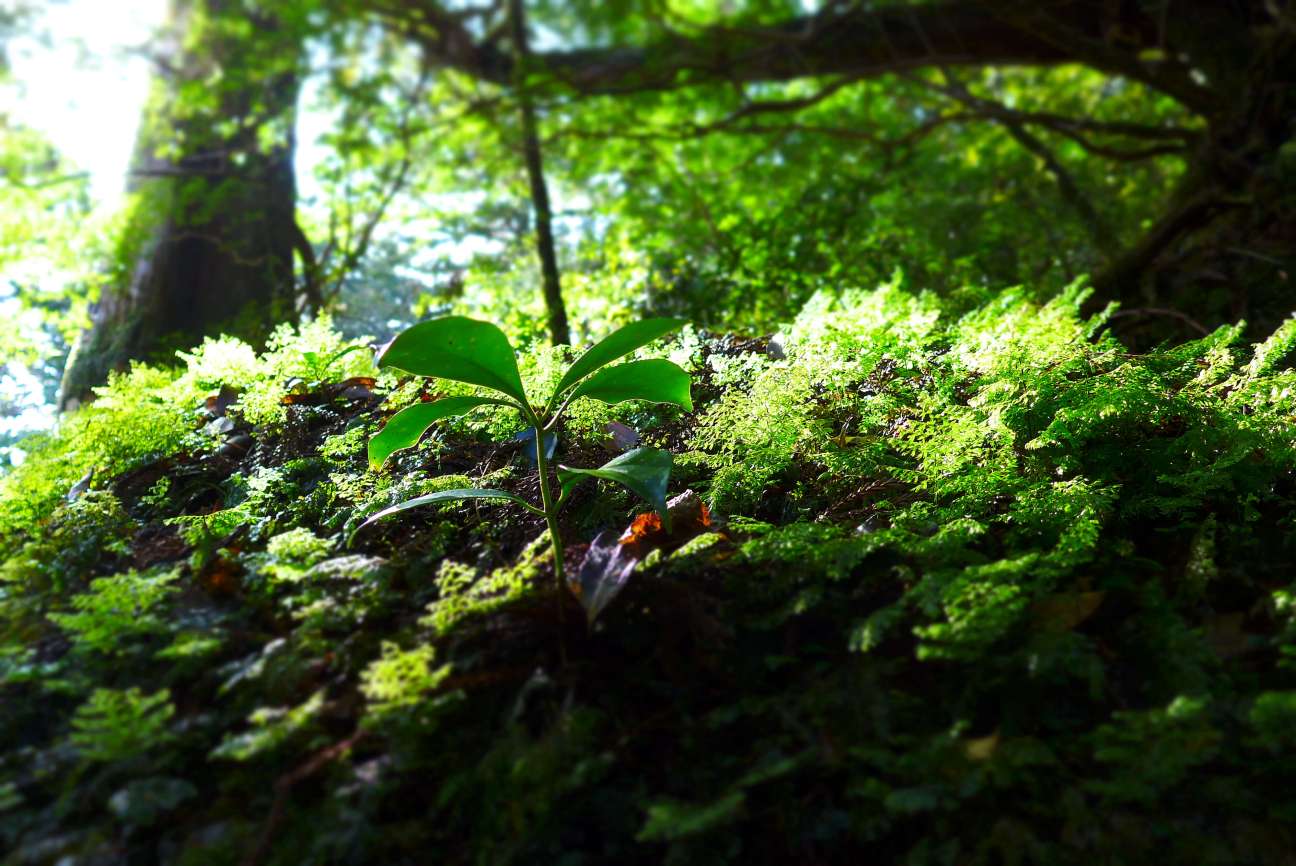 This majestic tree has apparently looked over the island for between 2,500 and 7,000 years. As a result, locals called the it Jomonsugi. Jomon refers to Japan's first era after the stone age and sugi is the Japanese word for cedar tree.
Little wonder then, that Yakushima island became one of Japan's first World Natural Heritage Site in 1993, along with Shirakami-Sanchi in Aomori and Akita Prefectures.
Despite its age, the Jomonsugi was only discovered in 1966. That may sound like ages ago to some, but it would be just like a blink of an eye to this ancient tree. It is certainly an interesting perspective that puts into scale the age of this beautiful island.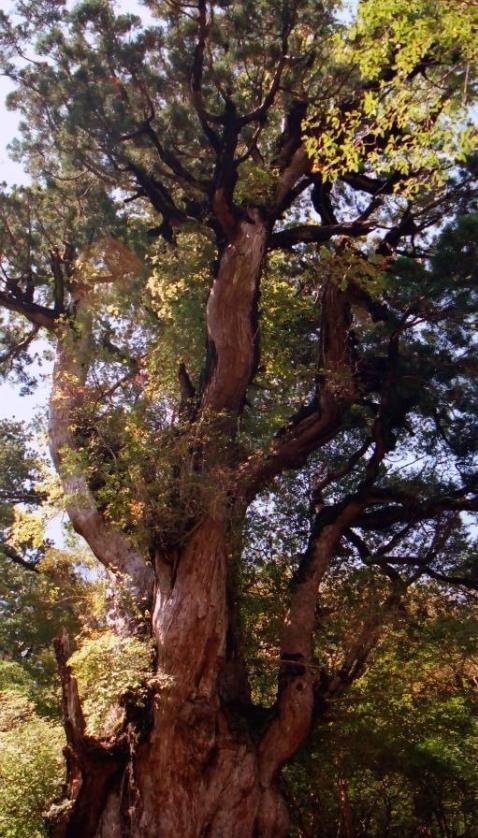 Since its discovery, scientists and artists alike have been intrigued by the Jomonsugi and Yakushima. Ghibli Studios's epic "Princess Mononoke" comes to mind as a work of art that took inspiration from the island's magical forests.
The life of Yakushima in Kagoshima
Scientists speculate that the Jomonsugi and other flora and fauna on the island, somehow  survived a giant volcanic eruption of 7,300 years ago. The event likely dramatically changed greater Kyushu's vegetation. That could be a valid explanation, as for some reason Yakushima's nature is significantly different from that of Kyushu.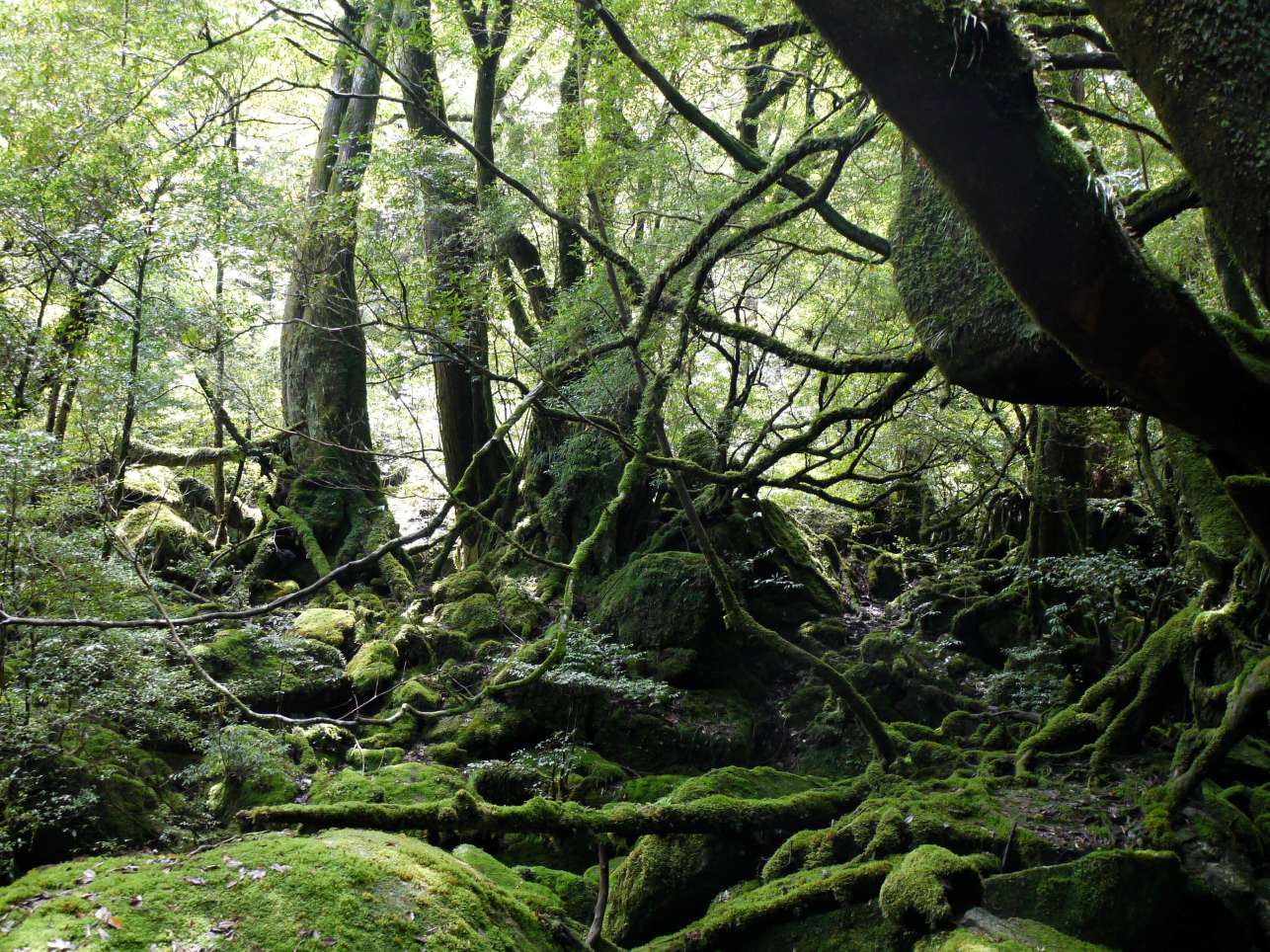 Although the island's population hasn't changed much over the years, Yakushima has become a popular tourist destination. In fact more and more visitors that come to pay pilgrimage to this ancient tree every year. So, don't expect to be the only visitor. Especially during the Golden Week (a Japanese holiday season in May). Up to 1000 people a day come to trek to the Jomonsugi, which is located at 1,280m altitude.
Walking Among Living History Thriving in Yakushima
Prepare yourself for a journey that takes the average walker around 10 hours. It is worth the sweat as you pass myriads of ancient trees in obscure shapes, waterfalls and springs with amazingly clear water, and cute deer and monkeys rustle in the bushes and trees on the way. Still, keep in mind that officials do not recommend this course for inexperienced hikers.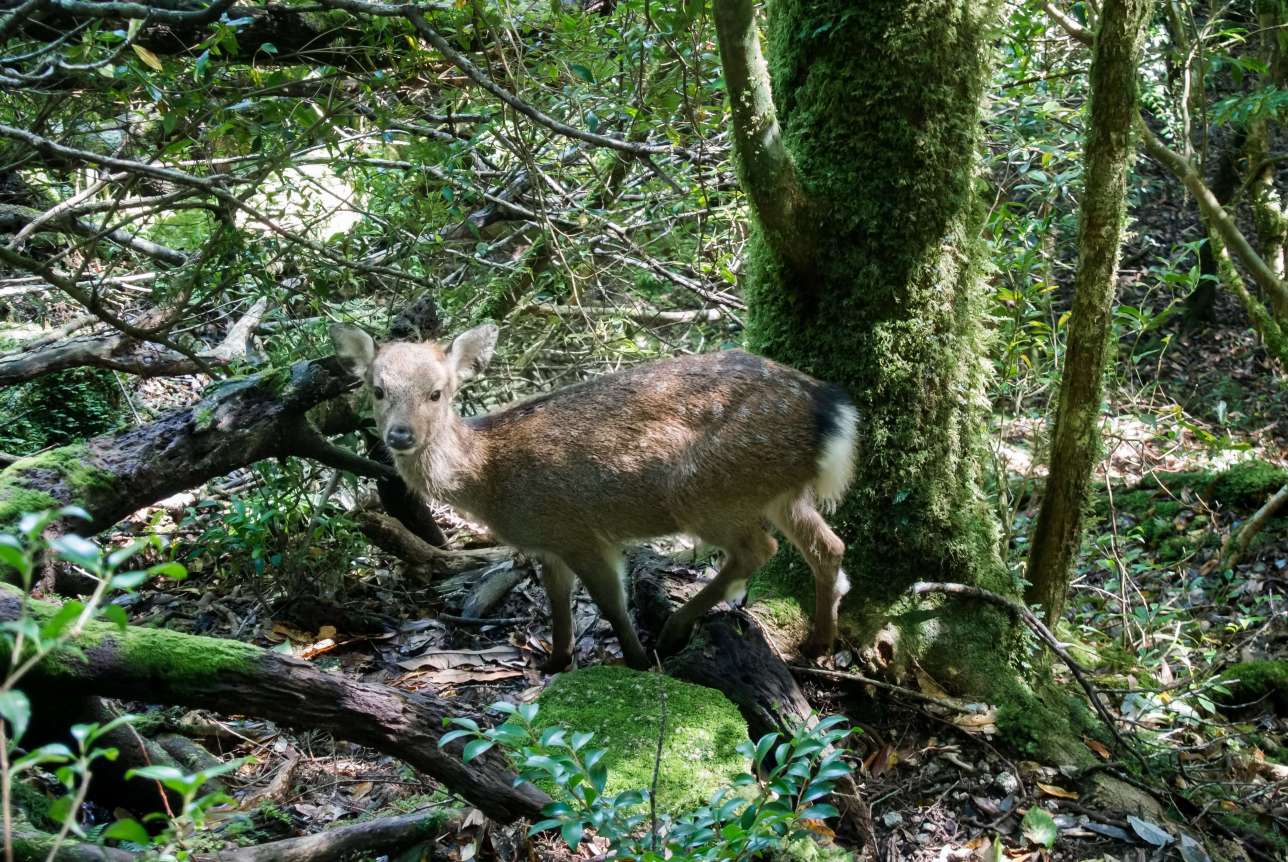 The epic journey to this Mother Tree starts with the Anbo Trail, which stretches along a disused railway through the forest.
The railway first connects to Kosugidani, a village deep in the mountains. The quiet village of Kosugidani was abandoned in 1970. Now, 45 years later, nature is slowly reclaiming the village. Moss and plants continue to grow on the remains of buildings and abandoned roof tiles.
Trekking the Okabu Train in Yakushima
After passing Kosugidani, you reach a difficult uphill trek called the Okabu Trail leading directly to the Jomonsugi. The path is often steep, and consists of a mixture of dirt footpaths, boardwalks and wooden steps. Be careful not to slip!
Still, nothing beats the sense of accomplishment once you finally reach the Jomonsugi site after all the hard trekking. Leaving an impact just as massive as its trunk's diameter of 5m, the Jomonsugi is a sight to behold. Take your time and be mesmerized by this ancient tree!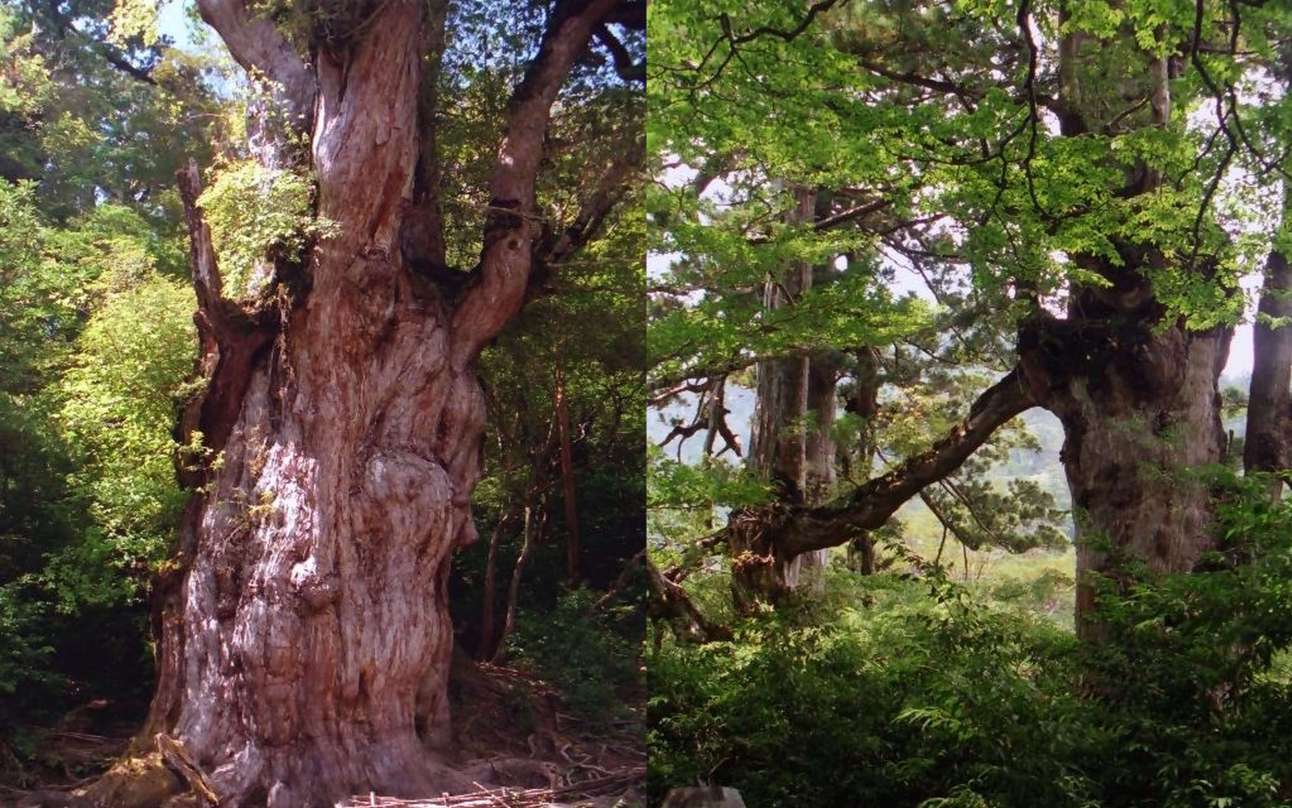 Next in this series: Picturesque Japan: Unkai Terrace
Spot Information
Name: Yakushima
Access: From Kagoshima, 30 minutes by plane, 2 hours by speed boat, 4 hours by ferry.
Jomonsugi trek starting point: Arakawa-tozanguchi (reachable by car or taxi from Ambo Village)
Official Information: www.jnto.go.jp/eng/location/rtg/pdf/pg-708.pdf