Indulge the sea views as you soak in onsen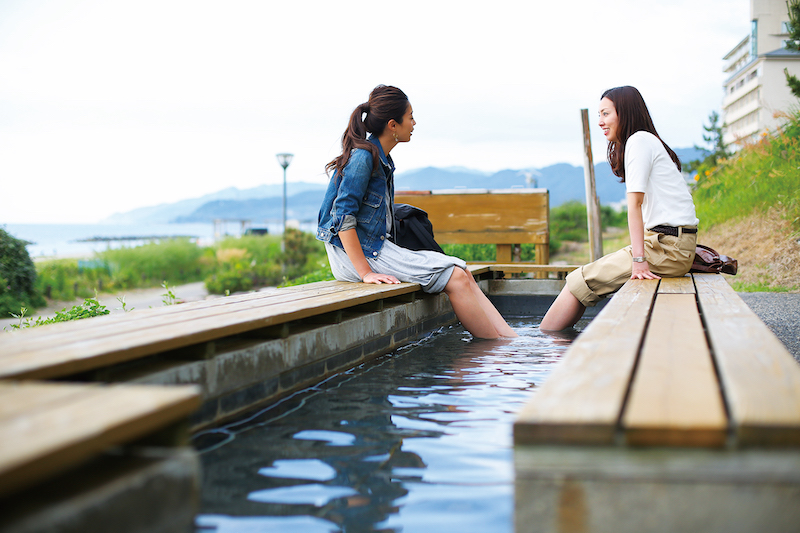 Murakami City's Senami Onsen is one of Japan's most famous hot spring areas. Tourists can enjoy foot baths free-of-charge while taking in views of the Sea of Japan. We strongly recommend Shiomiso – Sunset Inn to experience Japanese hospitality in a traditional ryokan. The inn's ladies-only open-air bath "Yuunagi" boasts a cypress tub, while its semi-sheltered structure allows you to bathe while admiring the sunset.
A hot spring with 300 years of history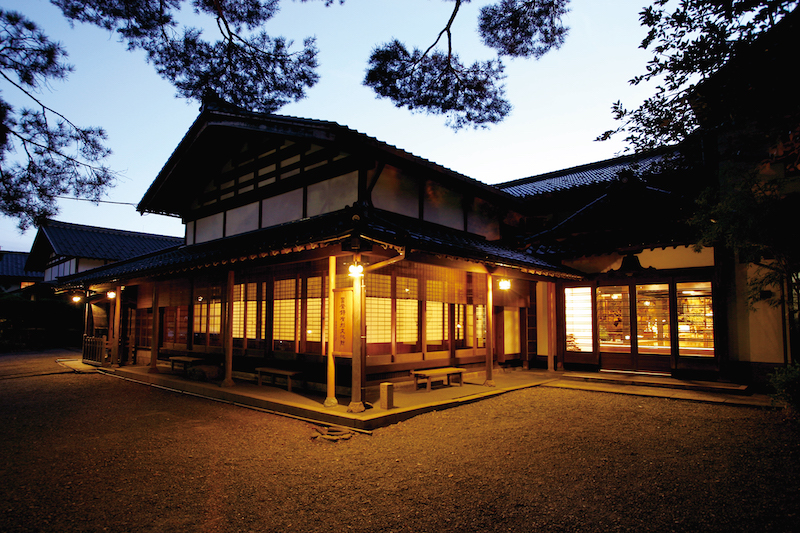 Also known as the "Sacred Goose Spring", Iwamuro Onsen began to gain popularity around the end of the Edo Period (1603-1868), and eventually became one of Japan's most famous hot springs. Spend a night at history-rich Koshino Yado Takashimaya. Its historic buildings have been designated as a Tangible Cultural Property. With good food, good sake and a good hot spring, what more can you ask for!
Natural hot spring rich in history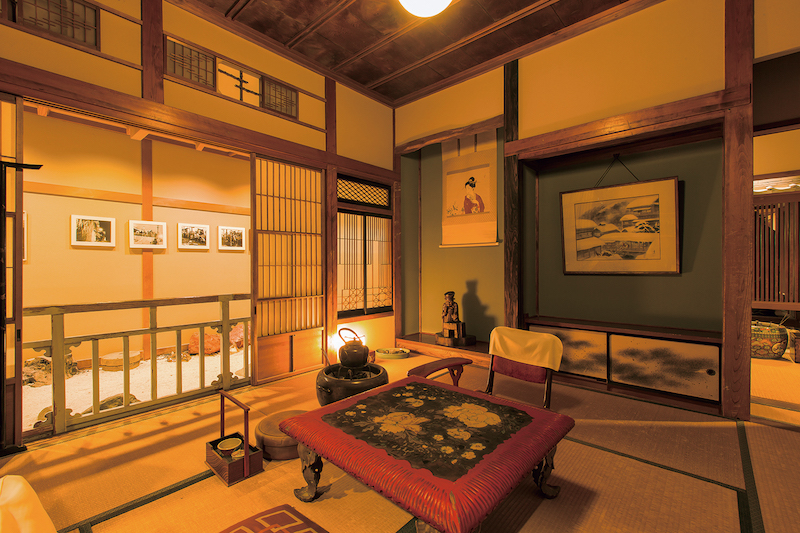 This is where Japanese writer Yasunari Kawabata set his famous novel Yukiguni (Snow Country). The many bathing facilities here allows you to enjoy them even without staying overnight. For onsen-lovers, why not stay over at Yukiguni no Yado Takahan? The hot spring, discovered over 900 years ago, also known as Tamago-no-yu, or Egg spring for its sulfuric properties, and continues to heal bathers even today.
Loosen up while admiring the snow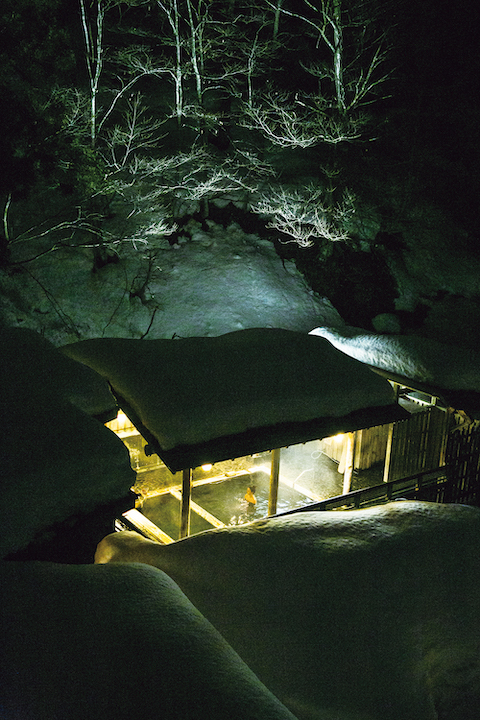 Often mentioned alongside Kusatsu Onsen and Arima Onsen, Matsunoyama Onsen is also recognized as being one of Japan's top 3 medicinal hot springs. Its high concentration of hot spring ingredients, and source temperature of over 90 degrees give it skin-beautifying and wound-healing properties. Enjoy winter to its fullest by relaxing in the hot spring while admiring the snowscape of one of Niigata's snowiest areas.
Picturesque hidden hot spring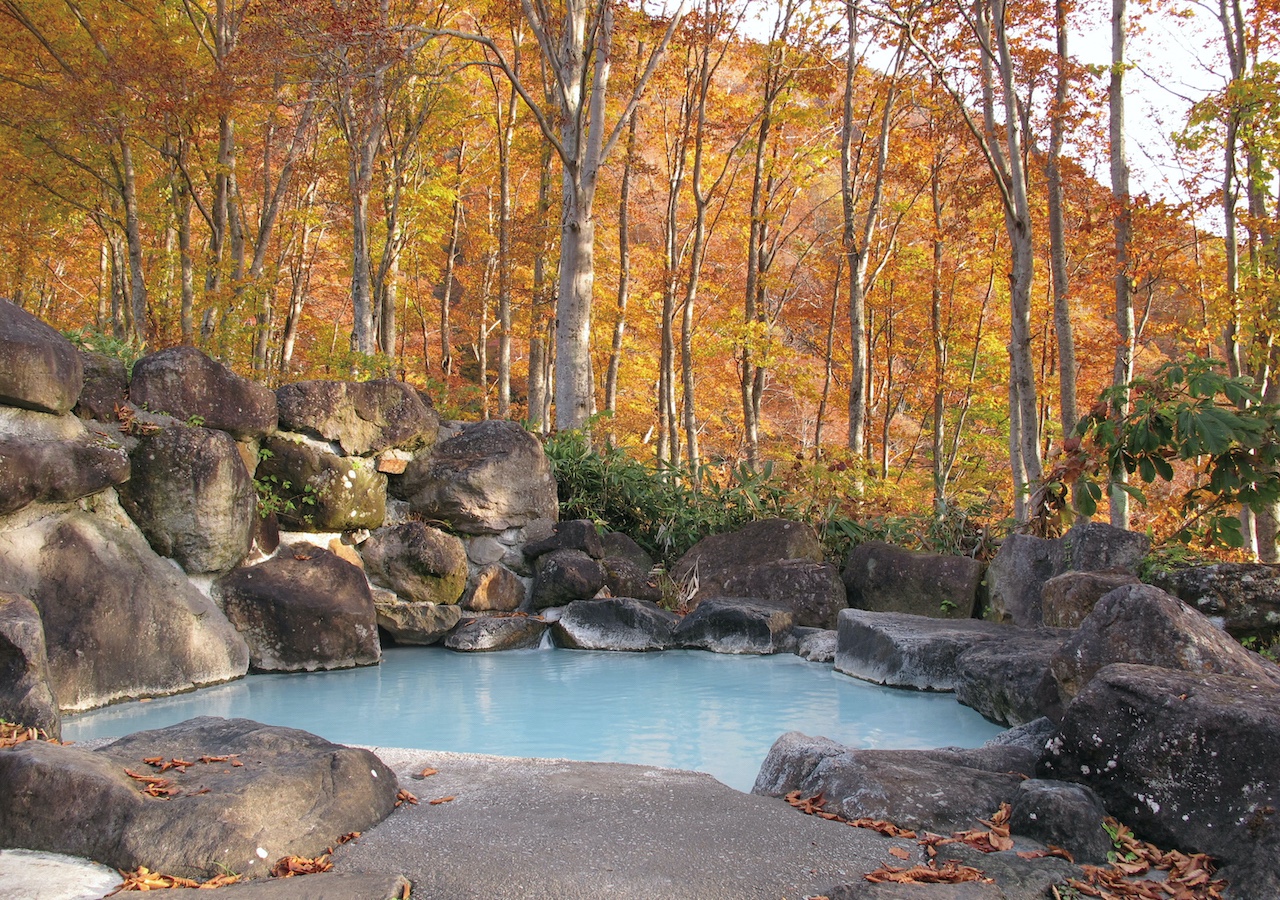 Located at the hiking entrance of Mt. Myoko, Tsubame Onsen is a rare hot spring in Japan that contains hydrogen carbonate, sulphate and sulphur, all top 3 skin-beautifying hot spring ingredients. At 1,150 metres above sea level, the area is bathed in gold every autumn, hence its nickname "Ougonno-yu", or "Golden Spring". Do not miss the pleasure of enjoying Tsubame Onsen in its autumn colours.
"Kasen-jouki" is a famous Niigata-only sweet. Made with special Japanese red bean cream sandwiched in a soft fluffy brown sugar pancake, this has been a firm favourite in Niigata for over 30 years, and a hidden gem among the plethora of souvenir sweets available all over Japan.
Where to buy: "Niigata Confectionary Workshop Saikatei" stores across Niigata Prefecture
Website: www.saikatei.net (Japanese)
Onigiri-shaped rice crackers
These crackers are made with Koshihikari rice flour and are shaped like adorable little onigiri. They have become a popular souvenir in recent years and are available in 5 flavours: Gomashio (sesame seeds and salt), Umeshiso (plum and perilla leaf), ginger-vanilla, onigiri and chocolate. Not only are they delicious, but also contain an irresistible rice fragrance. Perfect for souvenirs or as a treat for yourself.
The pride of Niigata - Tsubame-Sanjo's metal craft
The Tsubame-Sanjo area is known throughout Japan for its metalworking craftsmen. The traditional techniques used to produce hammered Tsuiki copperware in Tsubame City and Wakugi (Japanese nails) in Sanjo City are now used to produce metal kitchen utensils and lifestyle products. These beautiful, yet practical items are a statement to the quality craftsmanship that has gone into producing them.