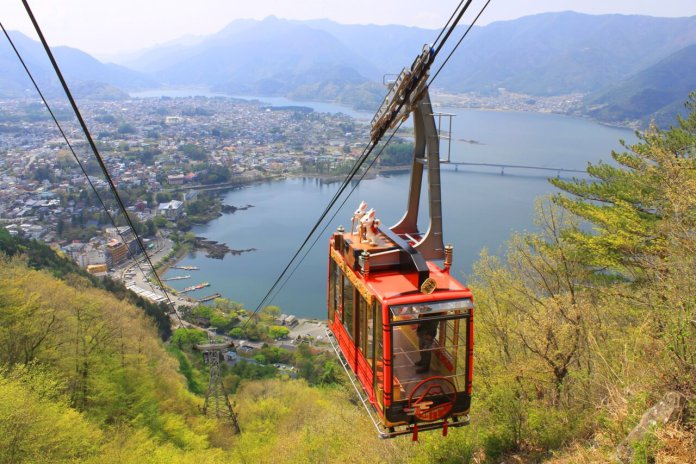 For one final panoramic view of Mt. Fuji from another angle, we saved our highest ascent for last. And thankfully, hiking isn't the only way to get 1,075 meters above Lake Kawaguchiko.
By hopping on the newly renovated Kachikachi-Yama Ropeway, we scaled to the top of Mt. Tenjo in just 3 minutes! This mountain is the setting for the famous Japanese folk tale "Kachi Kachi-Yama", and its cute rabbit and raccoon characters awaited us at the summit.
And just because we didn't huff and puff our way up the mountain didn't mean we weren't entitled to eat the tanuki ("raccoon") mochi while marveling at the scenery.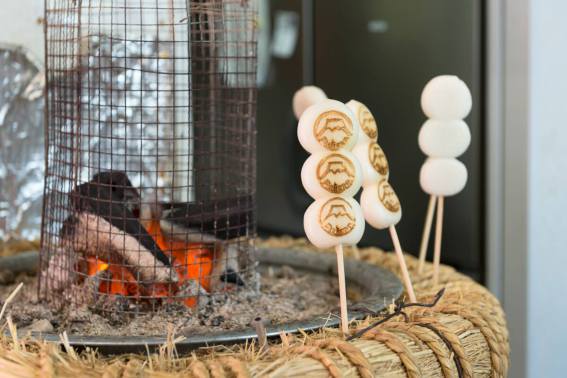 From the observation platform, we indeed had a spectacular view overlooking both Lake Kawaguchiko to the east, and Mt. Fuji to the south. With mochi in one hand, and camera in the other, we snapped our final goodbye shots of our favorite mountain.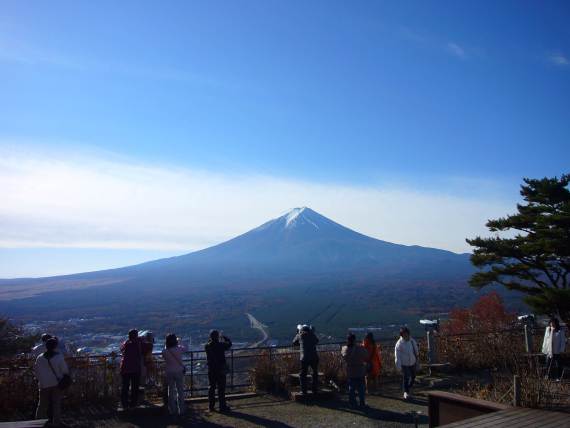 Off to omiyage shopping!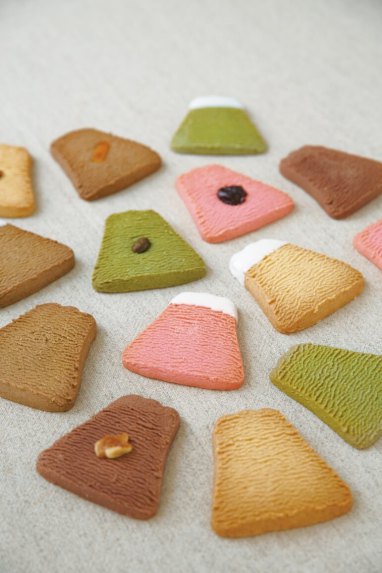 Of course, we couldn't leave without finishing our trip in true Japanese fashion and picking up some omiyage. Fortunately for us, Mt. Fuji's newly famed Fujiyama Cookie shop is located just next to the base of the Kachikachi-yama Ropeway. Shaped after the iconic mountain itself, and made with natural ingredients found in the Fuji Five Lakes area, only here can you find these cookies available for individual retail, including our favorite, the matcha green tea flavor.
And with Fuji-shaped cookies in our bags, and Fuji's views in our heart, we bid farewell to the Fuji Five Lakes!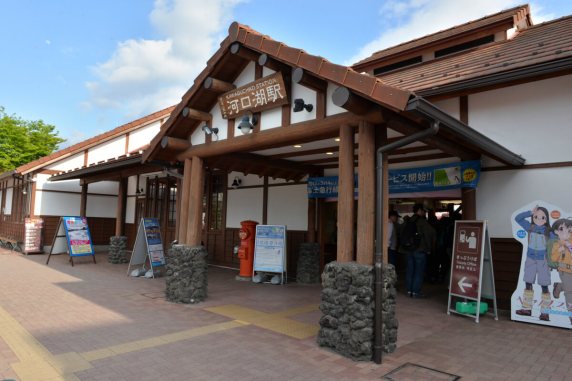 Tip: For all your other omiyage shopping needs before leaving the Fuji Five Lakes Area, go to Gateway Fujiyama at Kawaguchiko Station. Here, you can also get assistance about transportation and attractions in English at the concierge desk.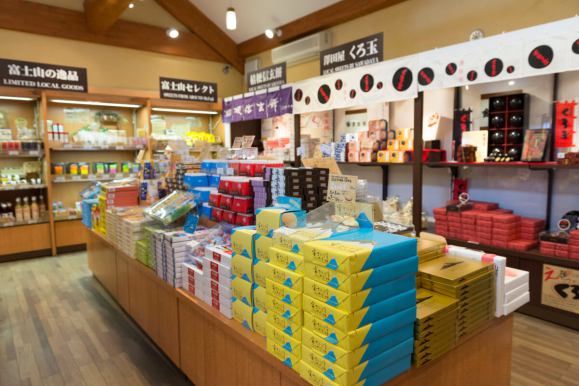 Attraction Info: