Message from Miyama, Kyoto.
Miyama is a small village with a population of about 3,600 people, 50km north of Kyoto city. This northern village is known as "Miyama Kayabuki no Sato" for its collection of 39 surviving traditional thatched-roof farmhouses. It's a place where Japan's original scenic landscape lives on unscathed. Each year, it draws in about 900,000 tourists who wish to experience the ancient blending of rustic Japanese culture and nature. Over the past few years, the village has been welcoming many overseas visitors from Taiwan, Hong Kong, and Thailand as well.
With 18 of its buildings surviving from the mid-19th century and Edo period from 1603-1868, the thatched village of Miyama has been designated as an Important Preservation District for Groups of Historic Buildings.
Enjoy the natural scenery of Japan at a thatched-roofed village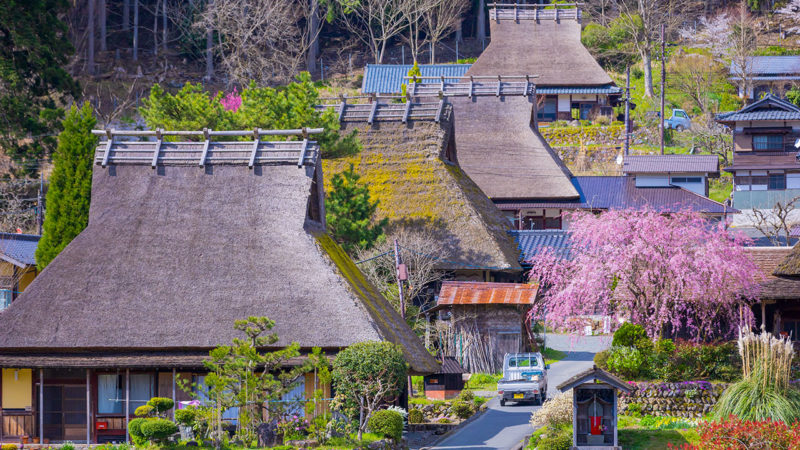 Villagers live in homes they've built from the surrounding natural materials they've carefully cultivated, and they gather around irori (a traditional Japanese-style sunken hearth) to eat food they've harvest from nearby fields and hills during each season of the year. This way of life was once the norm in Japan. When visitors lay eyes on this nostalgic, rural Japanese scenery, they feel as if they've slipped back into a distant era of Japan's history.
It's a treat just to see Kayabuki no Sato, but it's an even more memorable experience when you speak to the locals.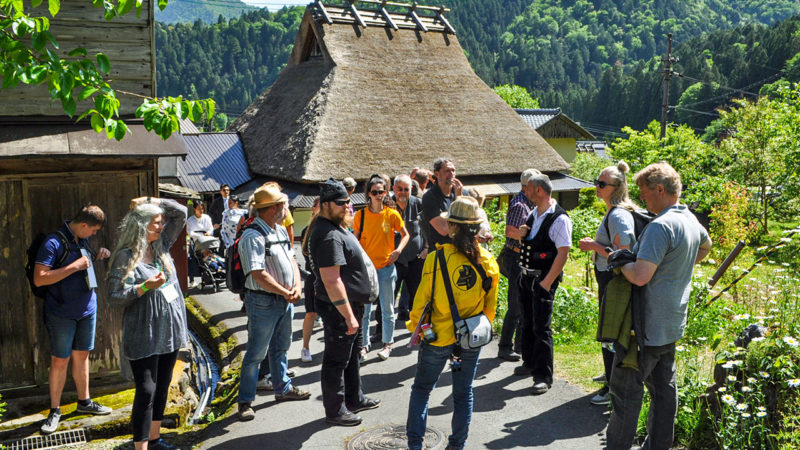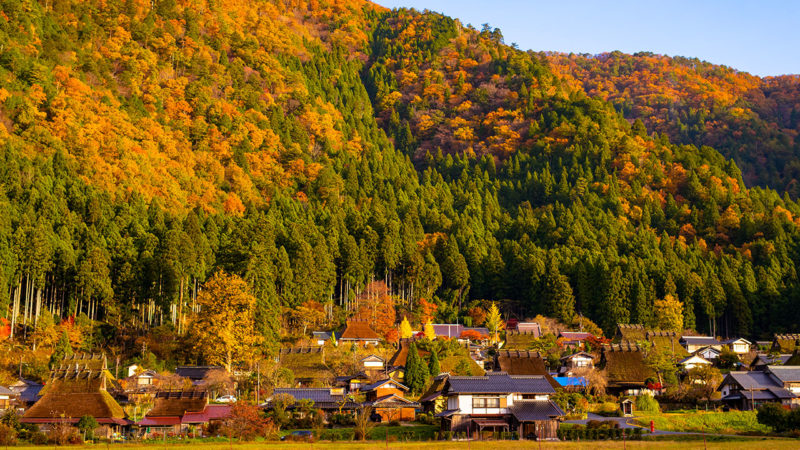 We provide guided tours in English so we can introduce the amazing lifestyle and scenery of the Kayabuki no Sato village to visitors from abroad. (See photo of English guided tour.) Along the tour, you'll visit the Miyama Folk Museum. Inside the museum, you can see an irori hearth, old tools the villagers used long ago, and even climb into the attic for an up-close look at the building's Japanese-style nail-free construction that uses wood connected by intricate dovetail joints. The museum also serves tea made from wild grass grown in Miyama. It's a cup of tea that you just have to try.
During the tour, you'll stop at one of the Miyama's shrines, Chii Hachiman Shrine, which was founded late in the 11th century. At its annual October festival, ancient Japanese court music is dedicated to the god of the shrine and the mikoshi (portable shrine) is paraded around the village. The main hall of the shrine's elaborate carvings is very impressive. The high-level aesthetic craftsmanship that people in this region possess may have been influenced by a much older culture.
English guided tours require reservations in advance, so please contact us if you're interested in a tour.
Experience the life inside thatched-roof house
As you're reading this, if you're thinking you'd like to stay at a thatched-roof house, you're in luck! Including the Kayabuki no Sato in Miyama village, there are 18 accommodations available. If you have concerns about making reservations, the staff at the Kyoto Miyama Tourism Association are ready to assist you in English. They'll also introduce you to inns where you can pay with credit card in advance.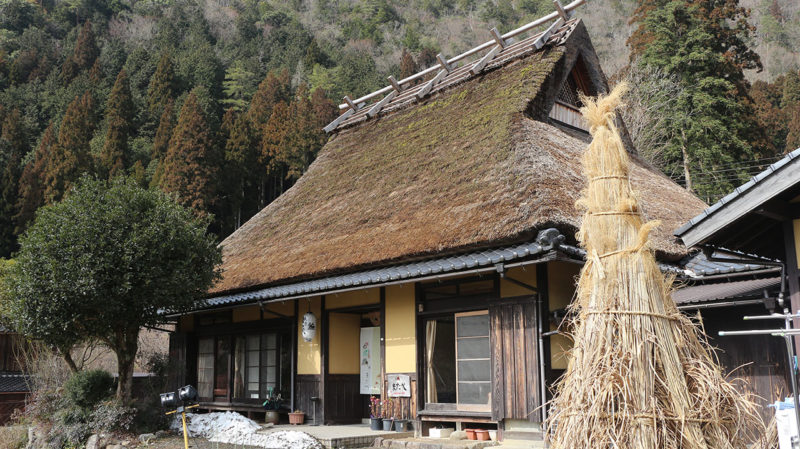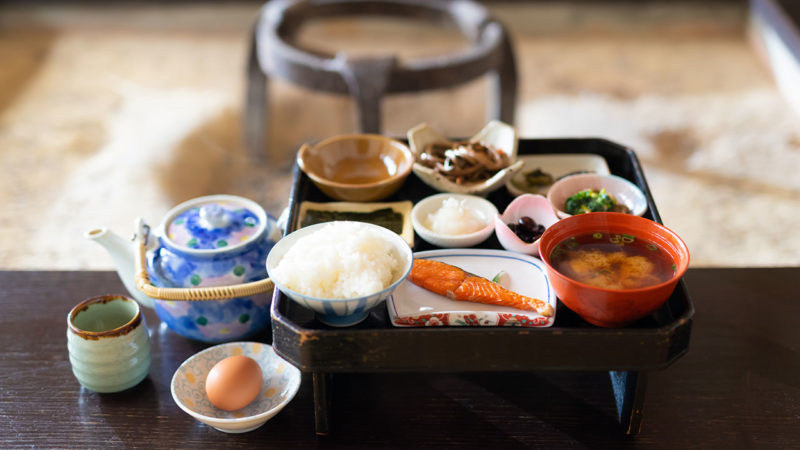 There are two thatched-roof guesthouses in Kayabuki no Sato. One of them is the guesthouse Matabe. It's a thatched-roof house with an irori hearth. There are three rooms with a shared bath and toilet. The Matabe guesthouse is located in the center of the Kayabuki no Sato village, making it an excellent location for sightseeing. Additionally, eating breakfast around the sunken hearth is an amazing experience. Of course, the guesthouse is taking measures to limit and prevent the spread of the coronavirus, so you can have a safe and enjoyable stay.
In addition to sightseeing in the thatched-roof village of Miyama, there are plenty of outdoor activities and traditional cultural experiences for you to enjoy. There are things you can only do in Miyama because of its traditional Japanese lifestyle, culture, lush nature, and historical scenery. In fact, the village of Miyama is a leader in ecotourism, providing you with wonderful ecotours in the area.
You can do a short stay at a villager's home and see what the lifestyle of the locals is like. There are cooking courses where you can make traditional dishes. You can also enjoy the thrill of rafting and kayaking on Miyama's clear river, or take the popular trekking tours through the vast and bountiful Ashiu Forest. In winter, you can strap on snowshoes and walk across over 1m-high piles of snow. There are a wide variety of activities for you to get into, and there are local English-speaking guides available to accompany you on tours.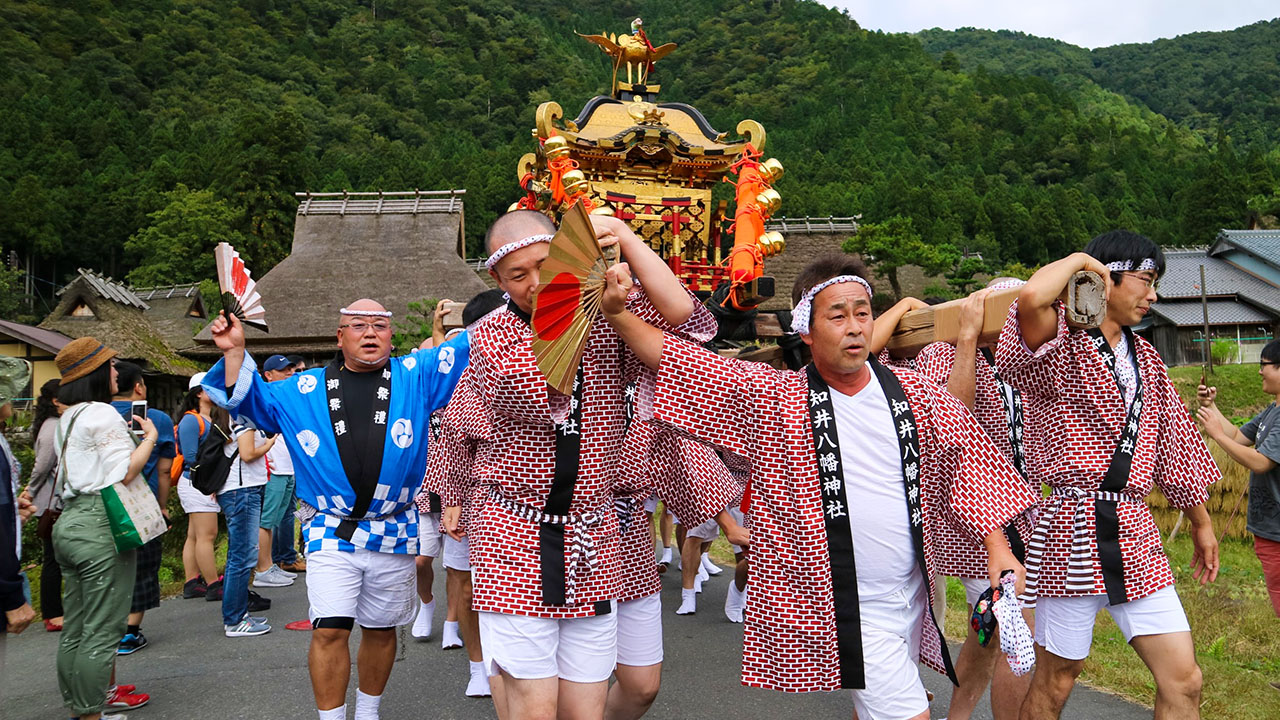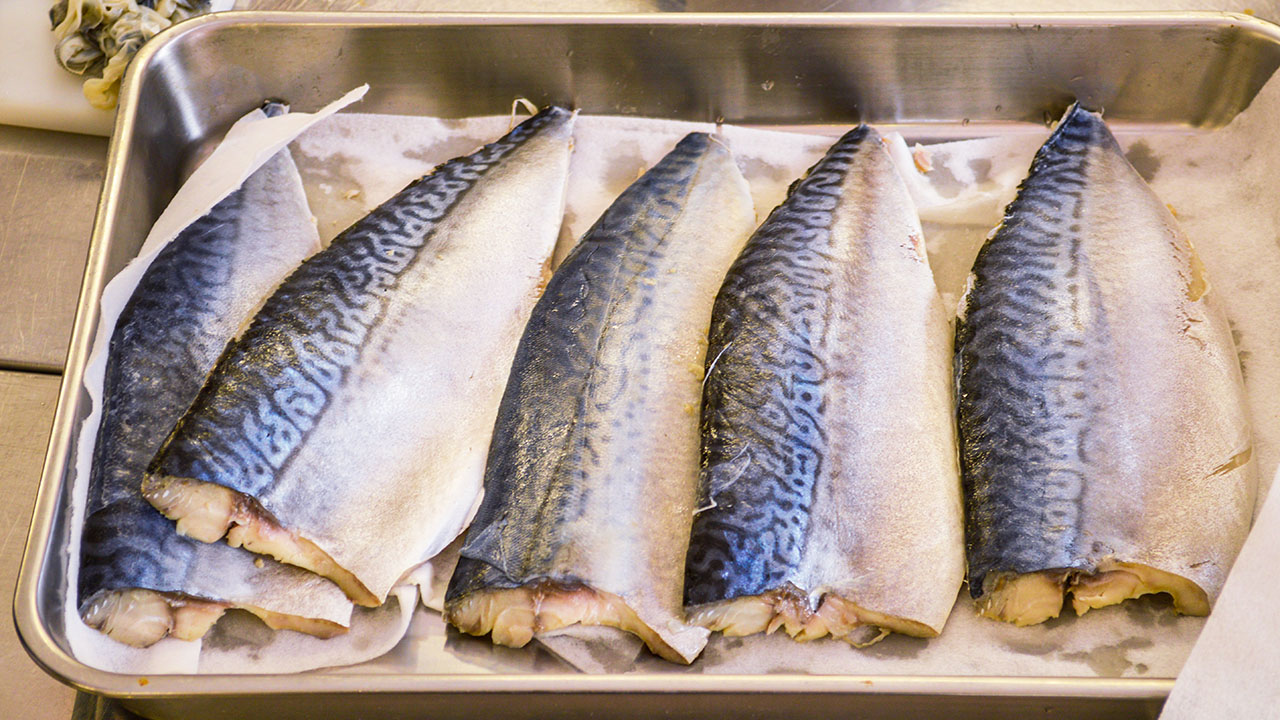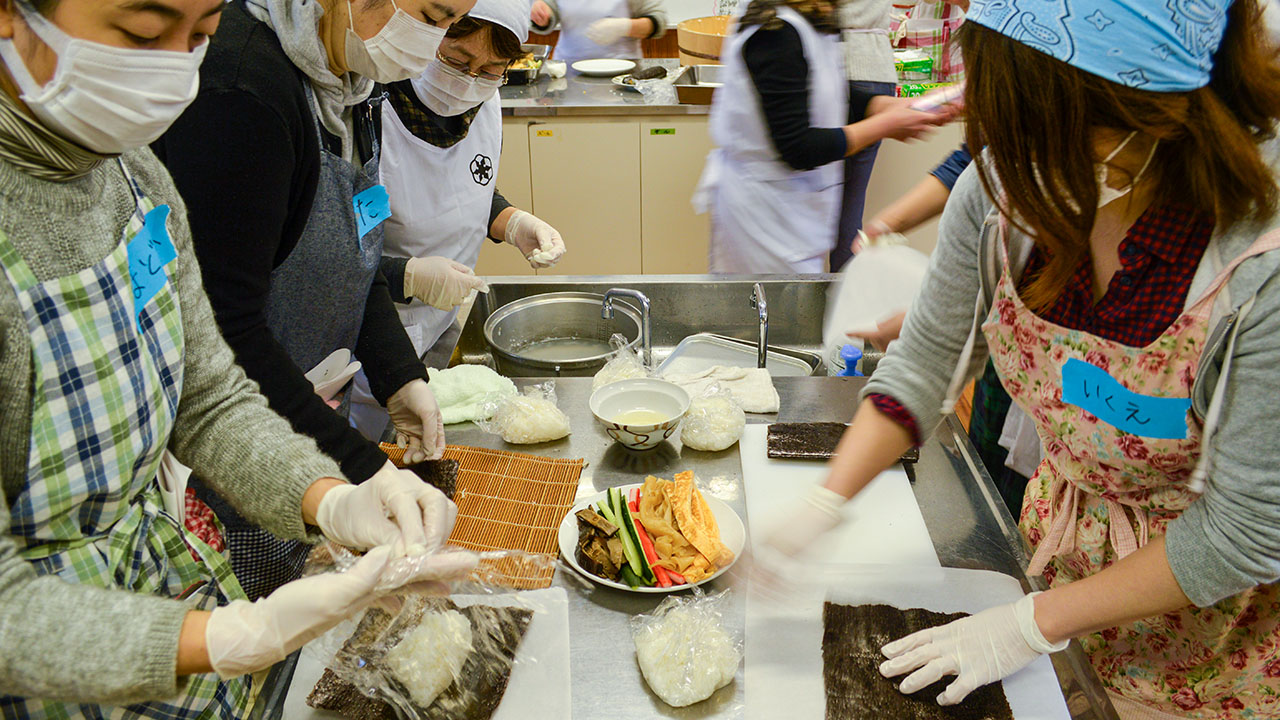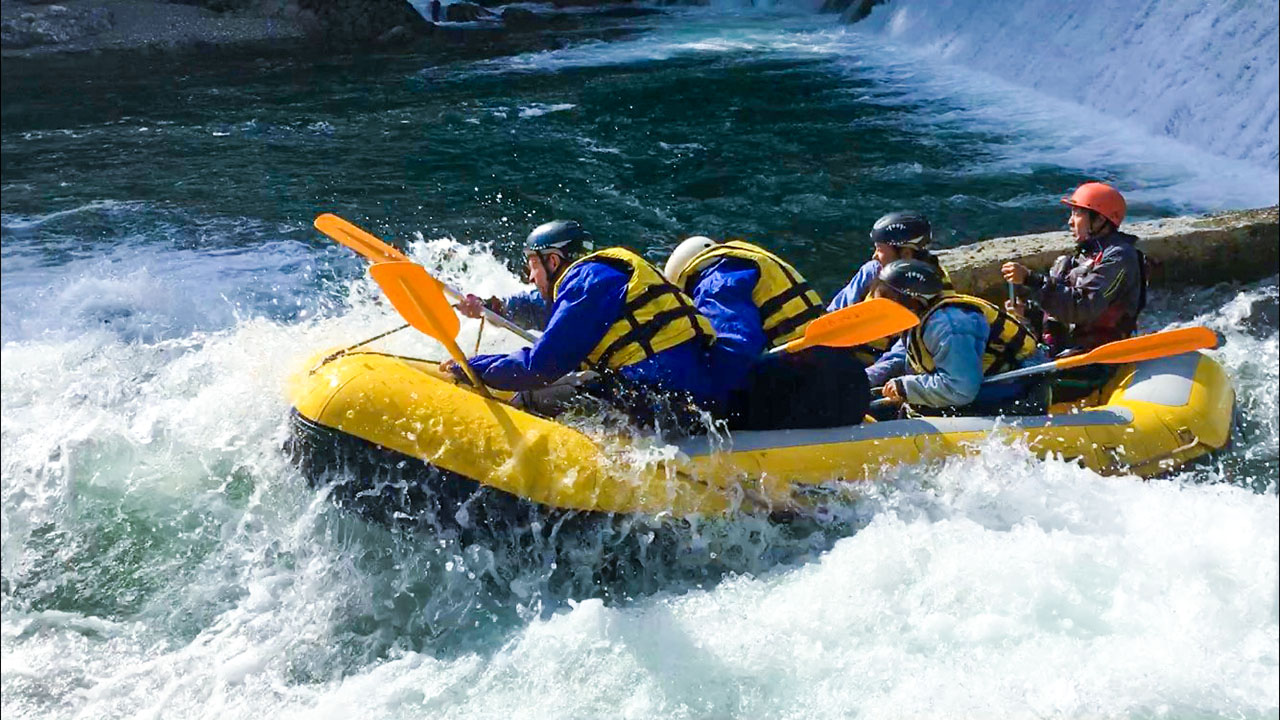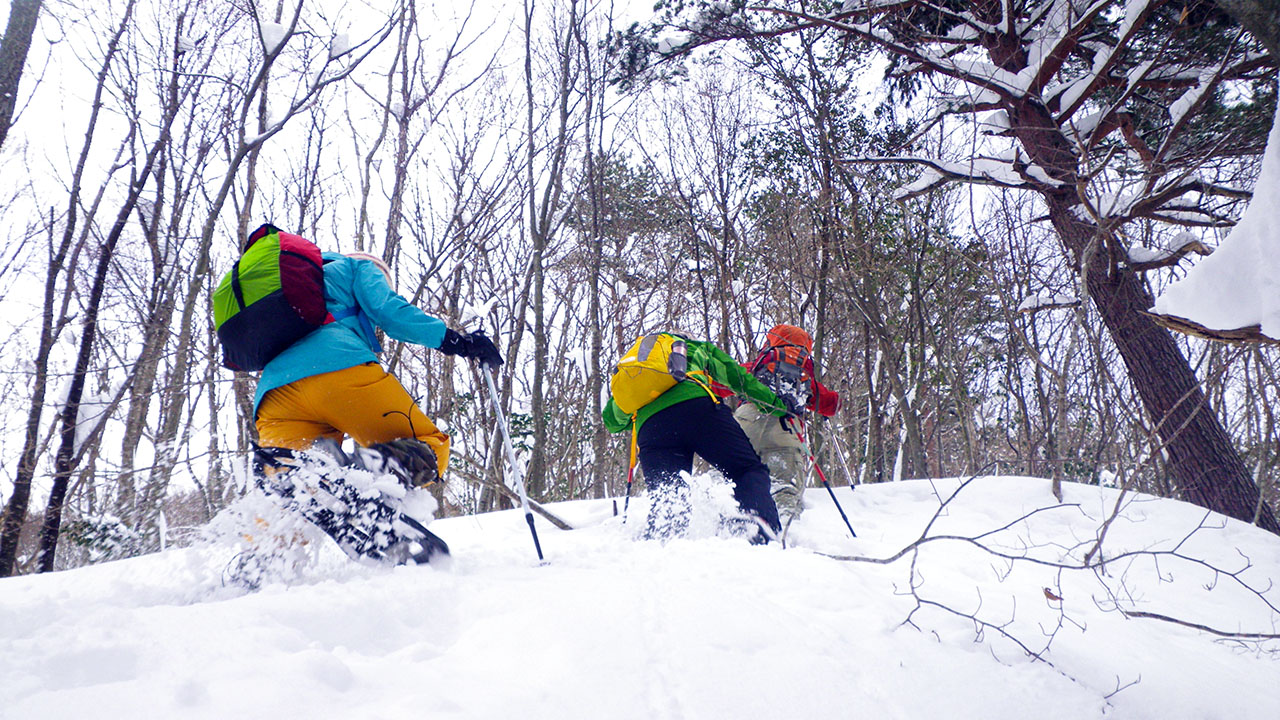 We Look forward to your arrival in Miyama
Due to the spread of coronavirus infections, it's currently not possible to enjoy international travel.
That's why we welcome you to a fun, enjoyable stay in our thatched-roof village during this period.
As we push through these troubling times, we look forward to the day you arrive in Miyama Kayabuki no Sato.
Please stay safe and healthy.