Kind Tidings from Ibaraki Prefecture
We pledge to use special measures unique to this prefecture to protect against the spread of infectious diseases at accommodations and tourist facilities to ensure everyone can spend time here safely and comfortably. Additionally, in the unlikely event of a COVID-19 infection, we will be sure to alert visitors. Though it may be difficult to travel right now, we hope by reading this message you can imagine the charm and scenery of Ibaraki and feel uplifted. We look forward to seeing you all here in Ibaraki as soon as possible.
Reminisce Colorful Scenes throughout All Seasons
Located near Tokyo and Narita Airport, Ibaraki offers access to both urban excitement and rich nature, which preserves the original scenery of Japan. Throughout the year, seasons create ever-changing views across Ibaraki's sweeping landscape, providing a treasure trove of attractive sightseeing spots.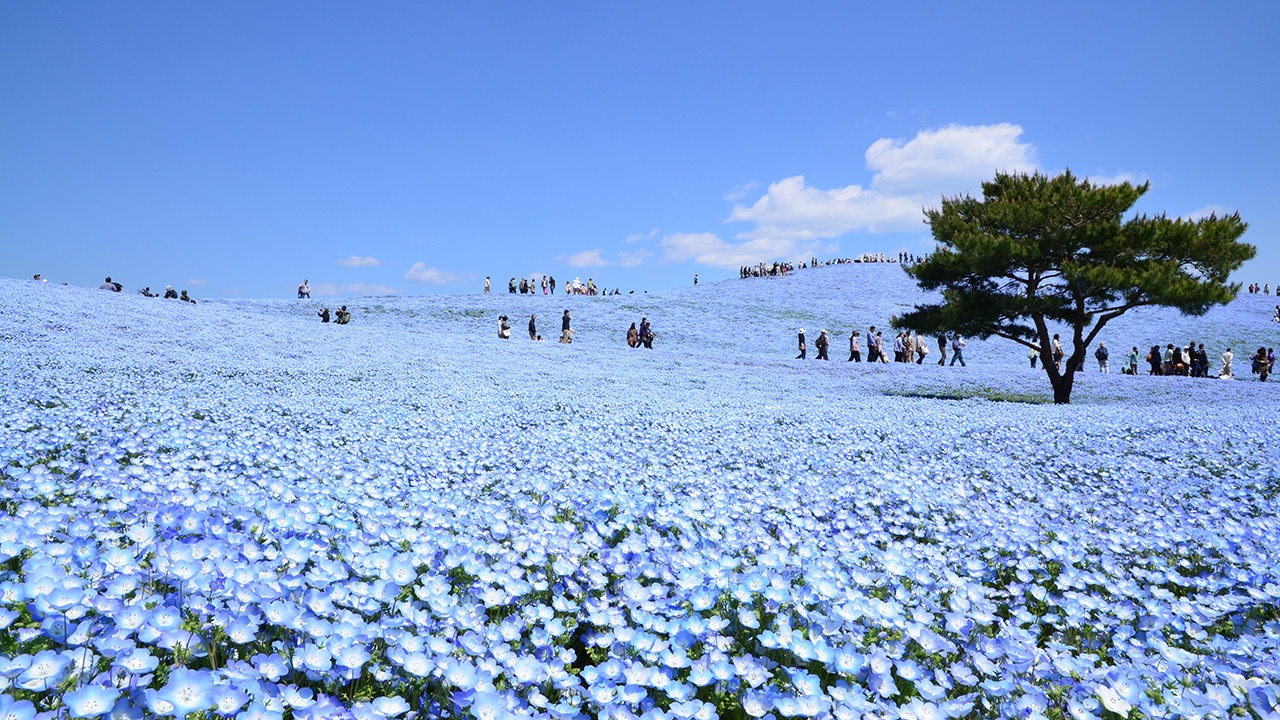 A variety of flowers bloom throughout the year at Hitachi Seaside Park, but none are as famous as the delicate nemophila. From mid-April to early May, about 5.3 million nemophila sprout up, blending seamlessly with the clear blue sky above. Hitachi Seaside Park was even selected as one of the "36 Most Beautiful Places in Japan" by CNN.
Also, you shouldn't miss the kochia, or "burningbush," in the summer and fall. Hitachi Seaside Park is colored a pleasant light green by approximately 32,000 kochia in mid-July until the dramatic crimson hues flood the landscape from mid-October, creating a masterpiece of nature.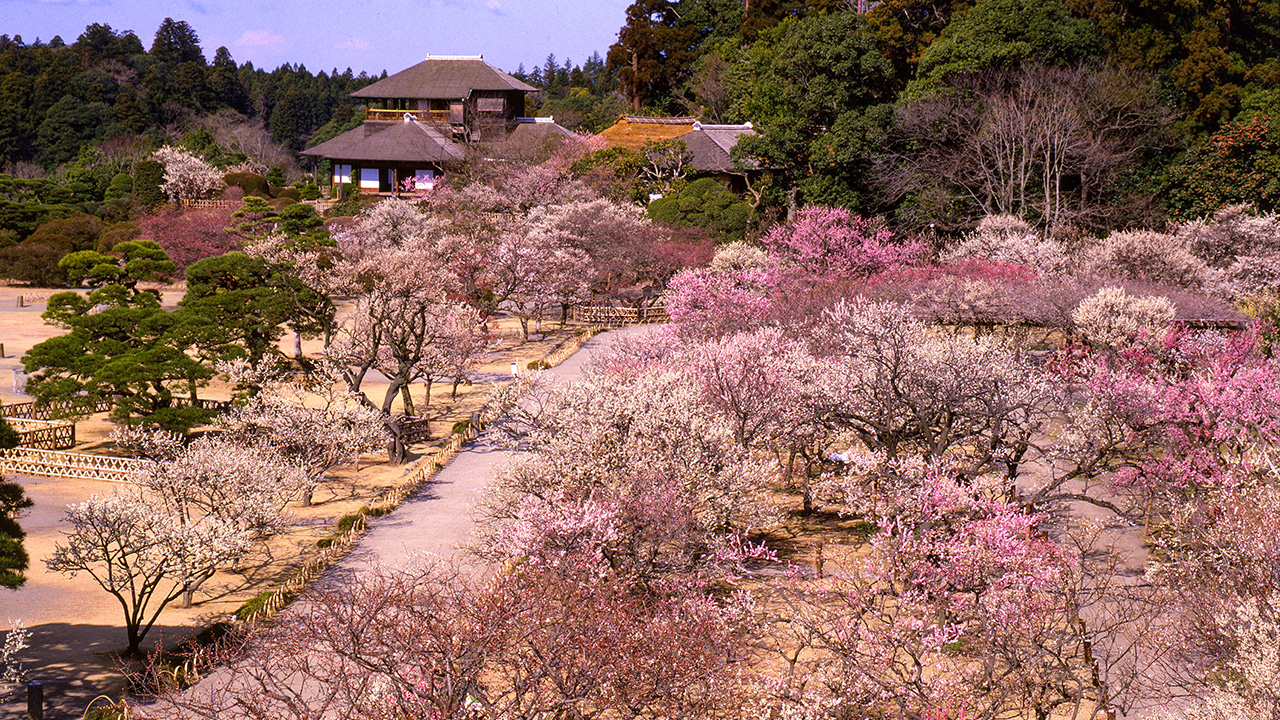 Kairakuen, known for its swaying plum blossoms, is one of the Three Great Gardens of Japan. Over 3,000 plum trees of 100 varieties burst with color early in spring. The spectacular scene can be enjoyed for a long period of time, so each year from February to March, many visitors come to witness the beautiful plum blossoms at the Mito Plum Festival.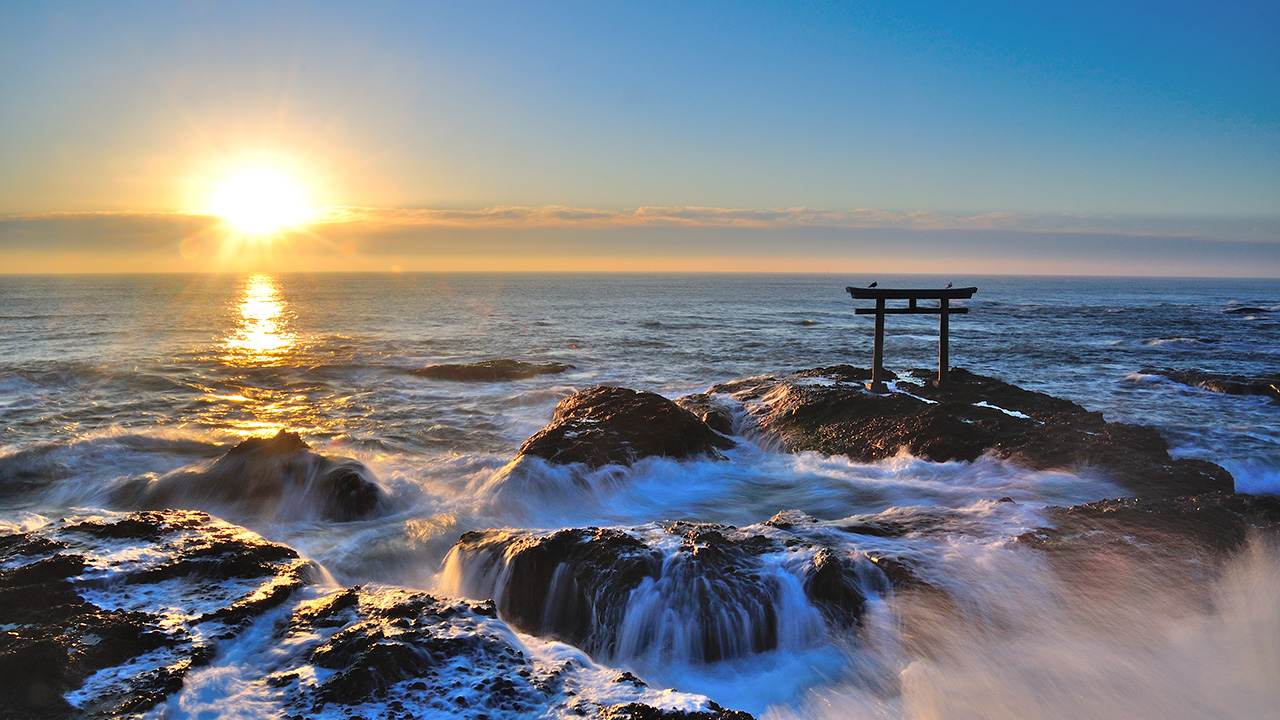 Sitting on a hill facing the Pacific Ocean, Oarai Isosaki Shrine is a sacred site where a god is said to have splashed down offshore more than 1,000 years ago. You can watch the sun rise up from the ocean, framed by "Kamiiso-no-Torii" (Gate of the Seashore God), as the horizon is painted in breathtaking hues. It is a truly magnificent sightseeing spot that gathers a lot of attention.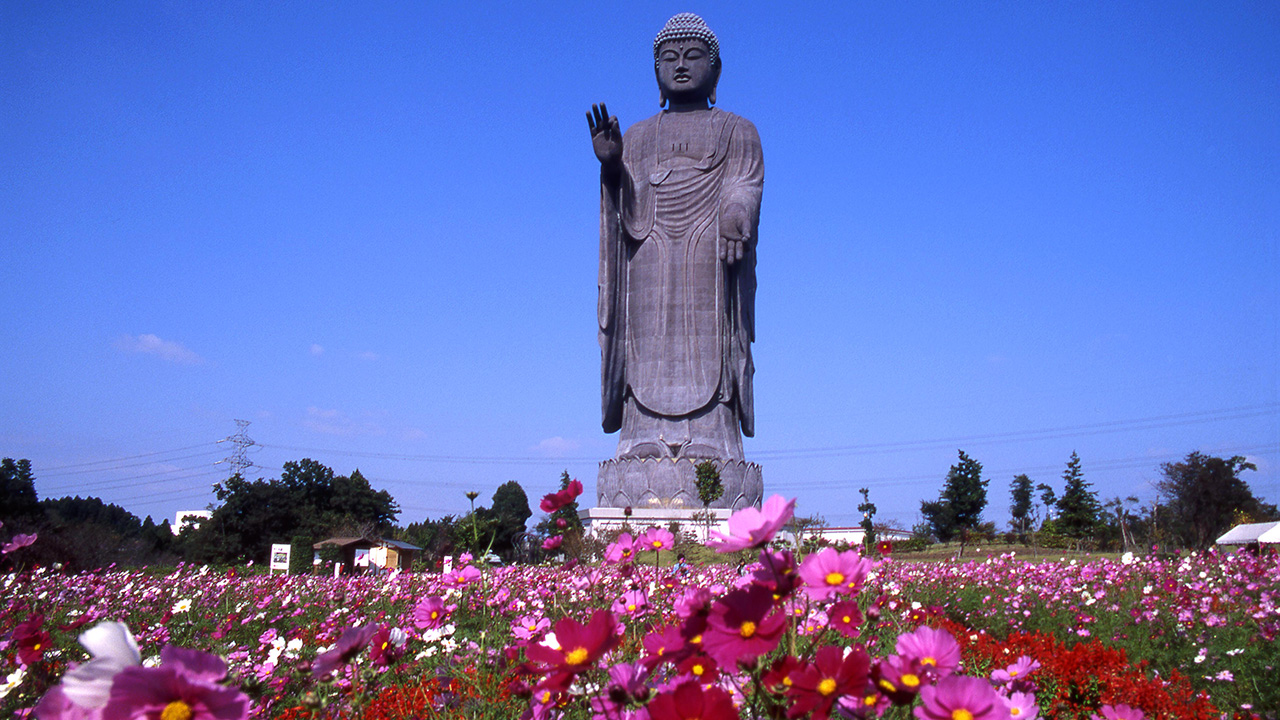 The Ushiku Buddha is 120 meters high and has been certified by the Guinness World Records as the tallest bronze statue in the world. You can even enter inside and catch a breathtaking view from the chest of the Great Buddha 85 meters above the ground.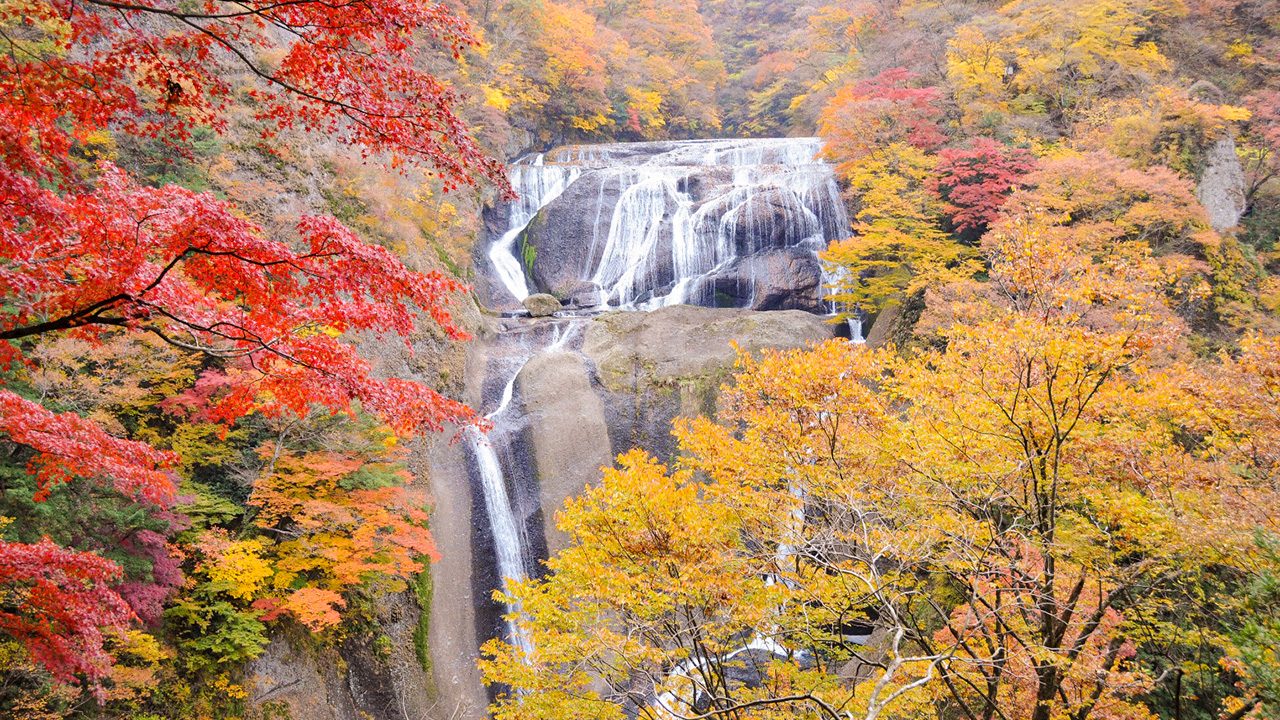 Fukuroda Falls, one of the Three Great Waterfalls of Japan, is 120 meters high with a width of 73 meters. The roaring waters of the waterfall crash down in a cascade with an impressive sound. Displaying natural scenery of each season, it is one of the most iconic sightseeing spots of the area.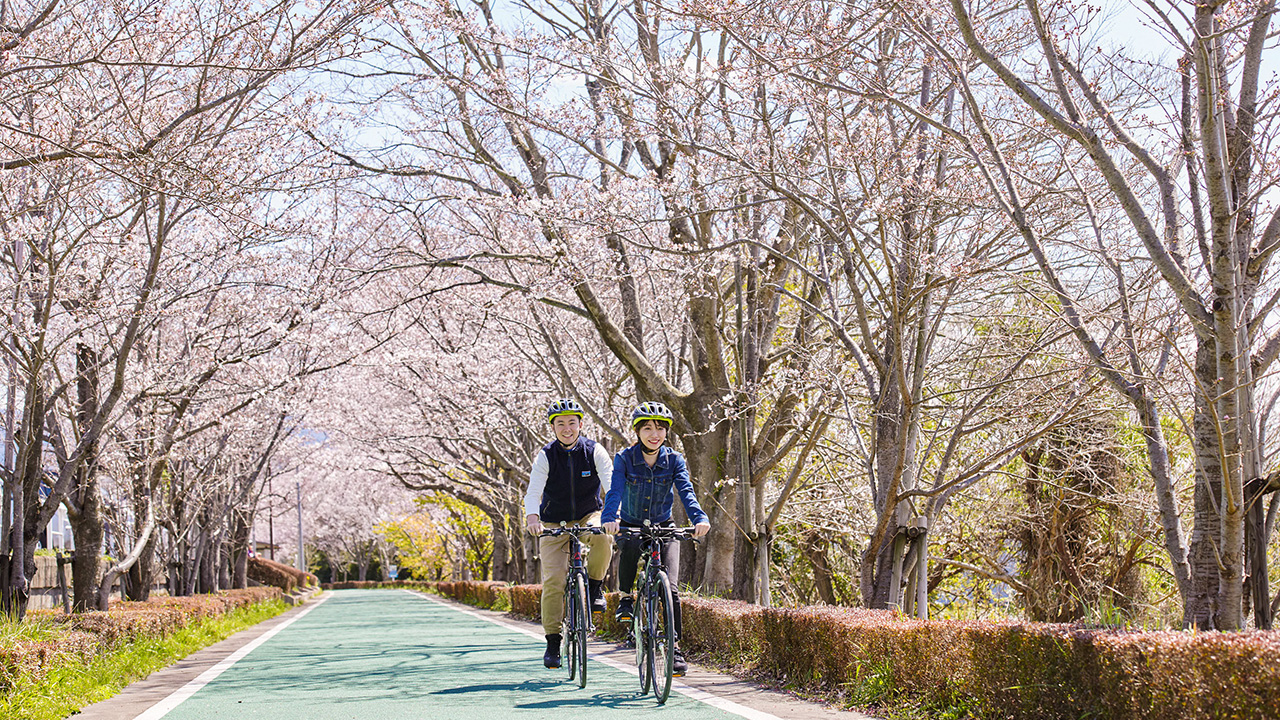 "Tsukuba Kasumigaura Ring Ring Road" is a 180km-long cycling road where you can ride while gazing at the scenery around Mt. Tsukuba, one of Japan's top 100 famous mountains. At the hotel "BEB5 Tsuchiura" adjacent to Tsuchiura Station, you can even bring your bicycle into your room.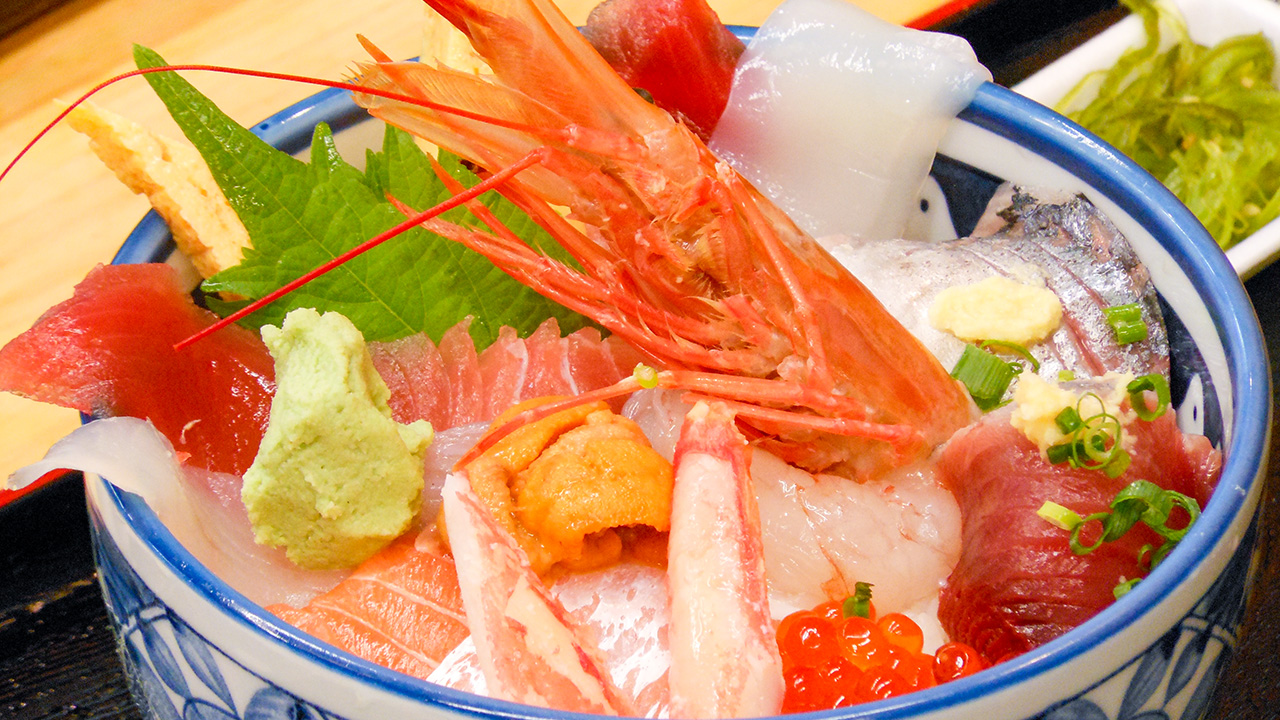 The Nakaminato Fish Market is visited by about 1 million people every year. Here you can buy freshly caught fish and other blessings of the ocean at a reasonable price. Additionally, there are many restaurants unique to the port city, such as a conveyor belt sushi establishment that serves large portions of fresh seafood.
A Piece of Sweet Summer with Ibaraki's Melons ♥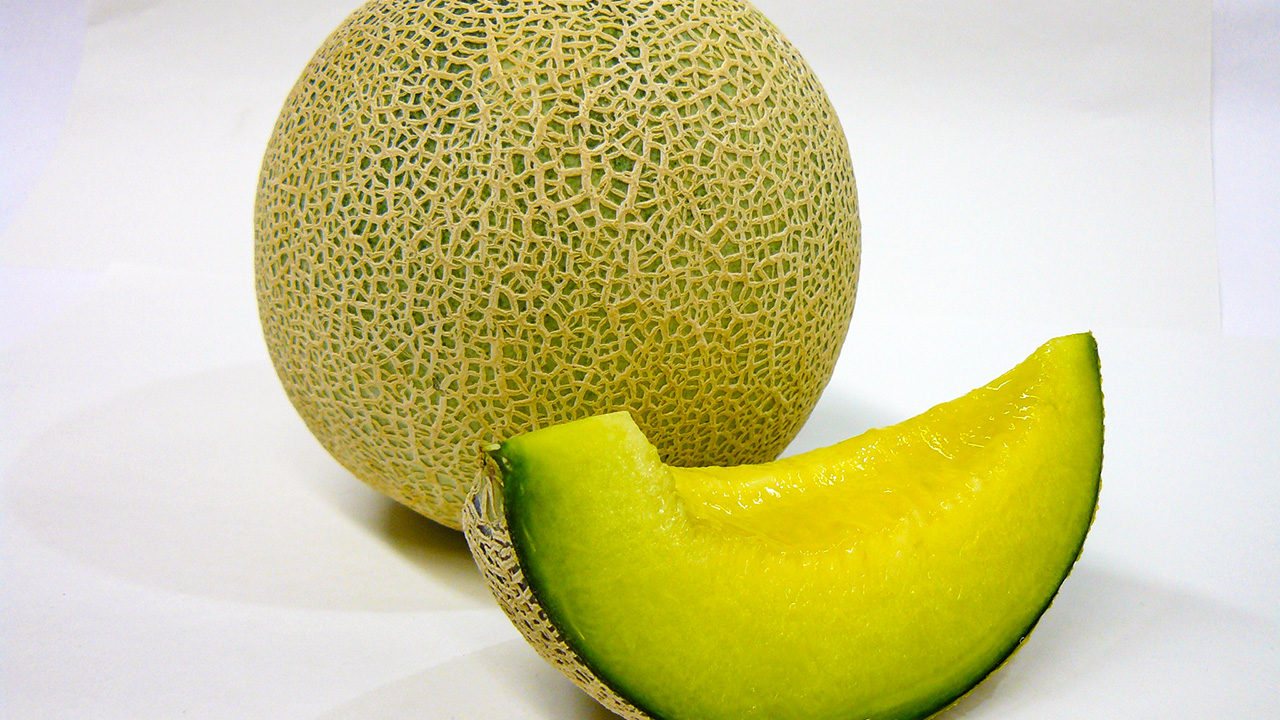 Ibaraki is the top producer of melons in Japan. You can enjoy fresh, sweet melons from early-May to late-June.
The Fine, Tender, and Rich Japanese Black Beef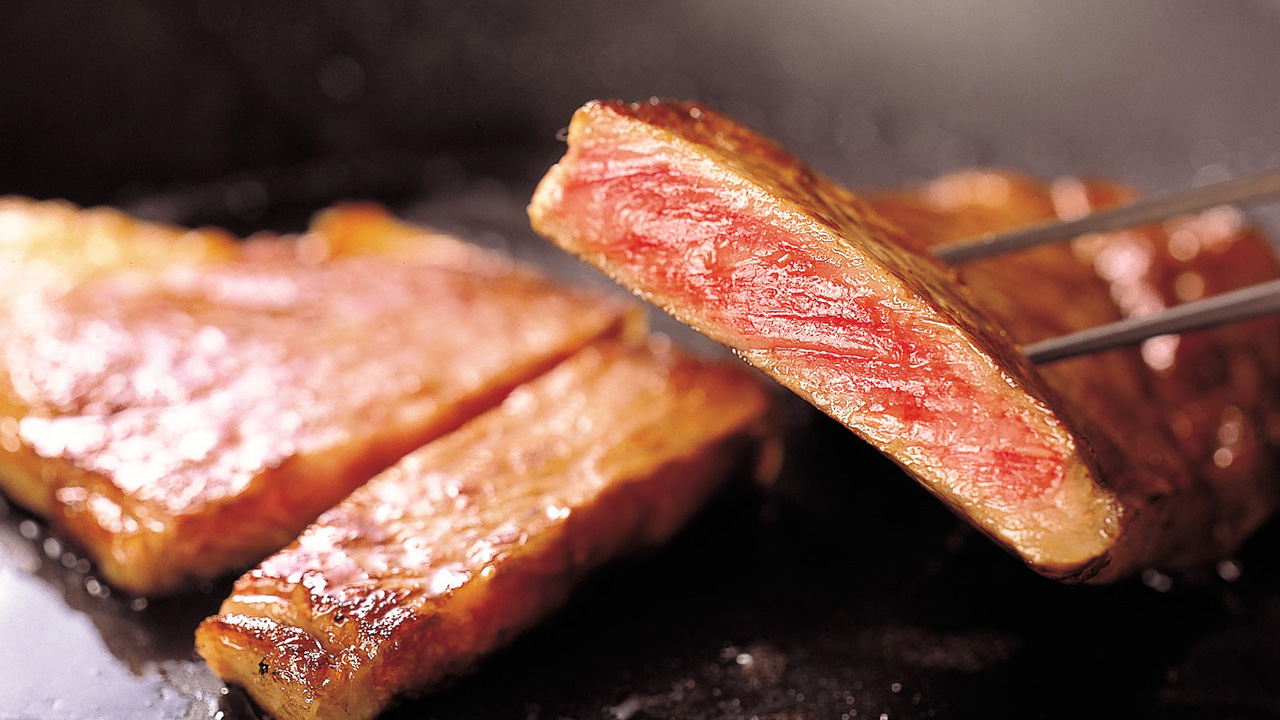 Ibaraki is proudly home to the finest brand of Japanese black beef, "Hitachi Beef." Only a carefully selected number of Japanese black cattle raised by a designated producer using refined breeding methods can be called "Hitachi Beef." Please enjoy the best marbled meat in Ibaraki.
A Side Dish Best Served for You!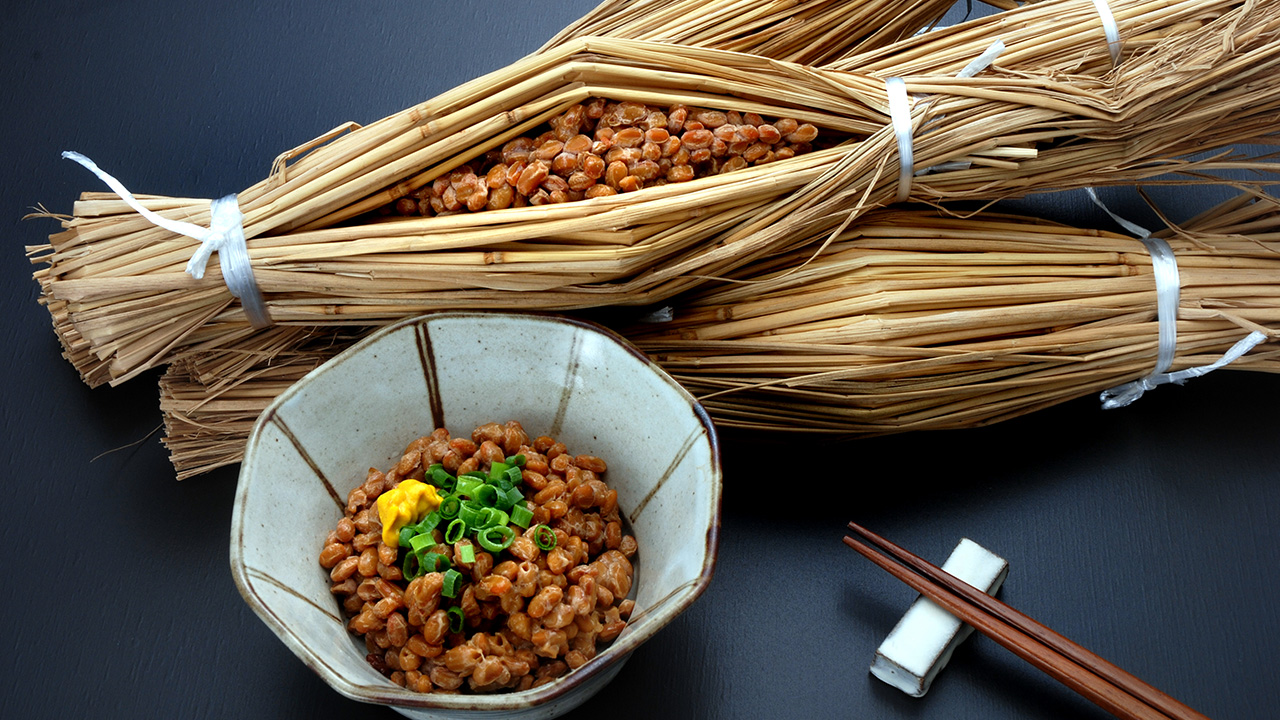 Ibaraki famously produces great Japanese fermented beans called natto. It is said to be a healthy food, so please give it a try.
Timeless Relic, Perennial Syle - Kasama Ware
Kasama Ware expresses a wide range of styles, incorporating original techniques and traditional methods developed during the Edo period. Along with Mashiko Ware in Mashiko, Tochigi Prefecture, it has been certified as a Japanese Heritage for its contribution to pottery culture.