Message from Myoko, Niigata.
We thank you for your support and encouragement during the Covid-19 crisis. Donations of masks for healthcare workers are received with much gratitude. So far there has not been any reported case of Covid-19 in Myoko, a city on the border of Niigata Prefecture and Nagano Prefecture, close to the Sea of Japan. Nevertheless, we are taking all necessary precautions regarding personal hygiene, like wearing masks and disinfecting hands when entering and exiting public places. When the pandemic finally settles down, we hope to see more tourists turning up in Myoko.
Spectacular natural views in Myoko, Japan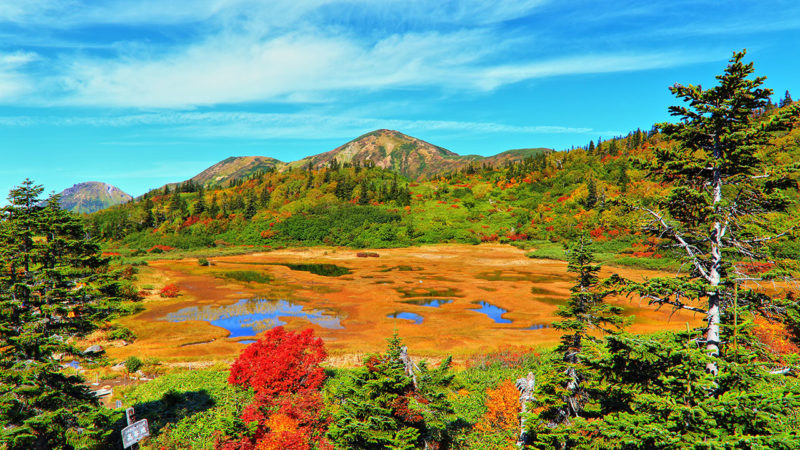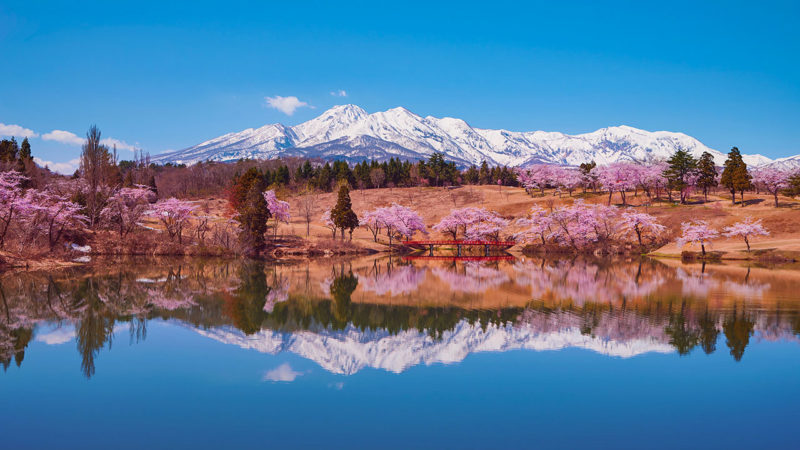 Myoko is a mountainous area with spectacular scenery, featuring popular tourist destinations such as Myoko-Togakushi Renzan National Park, Mount Myoko and Mount Hiuchi. As the region also produces Koshihikari rice and is a stone throw away from the Sea of Japan, you can find a cornucopia of delicious sushi restaurants and agritourism activities. Whatever the season, there is always something to do in Myoko.
In spring, you can visit Takada Castle for cherry blossom viewing before stopping by Imori Pond to see skunk cabbages and Daidohara for canola flowers. Myoko Kogen's climate and landscape allows visitors to enjoy outdoor activities in the snow until early May.
Summer is the best time of year to camp at Sasagamine Kogen (1,300m above sea level). The natural attraction promises crystal clear creeks, starry nights and therapeutic forest walks (professional guides can be booked). Naena Falls and Sou Falls — both listed under the top 100 Japan waterfalls — look especially gorgeous in fall, when the surroundings are painted in magnificent autumn colors. Meanwhile, Tsubame hot spring offers outdoor baths for those who want to be immersed in autumn grandeur while relaxing in rich mineral water.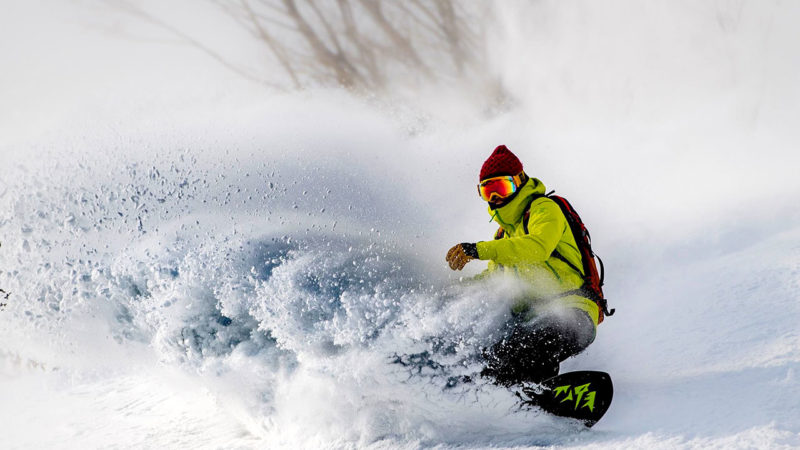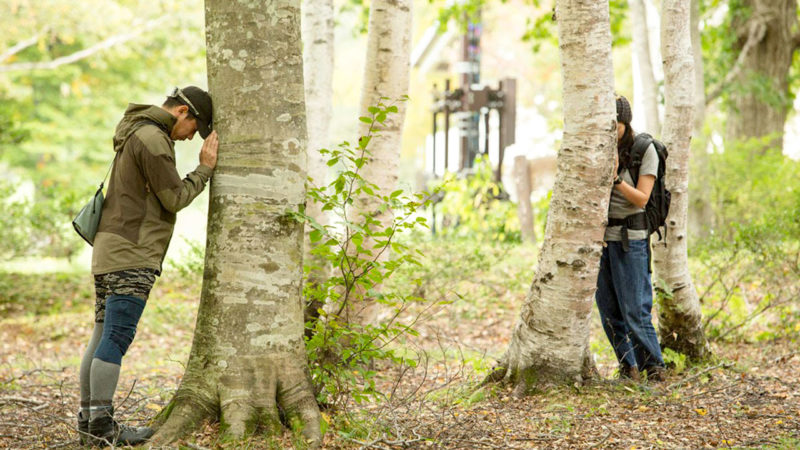 Hikers must not miss the famous Koya Pond near the summit of Mount Huichi (2,462m above sea level). While enjoying the pleasures of nature, you might even run into some raicho, otherwise known as rock ptarmigan. Designated as a special natural monument by the Japanese government, the species is hard to spot. In Japan, winter is synonymous with skiing and hot spring baths. Myoko offers natural snow and a variety of ski courses that cater to beginners and professionals alike, with nine state-of-the-art ski resorts. Most ski resorts are open from late December to early May.
Excitement and relaxation in Myoko, Niigata Prefecture
Aside from stunning views of nature, the Myoko area boasts seven hot spring sites, with five hot spring water qualities and three hot spring colors. Resting on the mountainside of Mount Myoko and overlooking Lake Nojiri and the Shinetsu Mountains, the Akakura Kanko Hotel is the first ski resort hotel to be built in Japan. It played host to many emperors as their winter holiday retreat. On the other hand, the relatively new Lotte Arai Resort not only strives to offer winter fun but also summer outdoor activities, such as zip-tours on the longest zip line in Asia.
Local culture and dining in Myoko, Niigata Prefecture
While in Myoko, try making your own bamboo sushi, a local delicacy made using fresh mountain vegetables and bamboo leaves harvested by farmers in spring. As the area is home to three sake breweries with a history of over 100 years, you can reserve informative brewery tours and sip classic sake made from premium rice grown in Niigata Prefecture.
Looking for something to take home? Kanzuri seasoning sauce is a great addition to the pantry. The traditional sauce is made by burying homemade chili peppers in snow mounds. Once stripped of bitterness, it is mixed with organic yuzu and aged for three years before being served as a dipping sauce for sliced meat and hot pot.
Visit Myoko, Niigata Prefecture!
Bike rental is available at the tourist office next to Myoko Kogen Station. You can also book a guided tour into the countryside and step into the world that resembles the Japanese animation fantasy film "My Neighbor Totoro". 
Two hours is all it takes from Tokyo to Joetsumyoko Station by Hokuriku Shinkansen. For those traveling from other areas, you can take the Shinano Railway at Nagano Station. From Toyama Kitokito Airport, Myoko is merely one hour away. Visit Myoko for a unique holiday you'll never forget.