Message from Gunma Prefecture.
Gunma prefecture is working hard to create a "safe, healthy, clean" environment for international visitors to enjoy once spread of the coronavirus subsides. When you come to visit, local tourism businesses will greet you with a warm Gunma welcome.
This September, Gunma's tourism information website is also being redesigned. Make sure to check it to get the most out of your trip.
Here are a few of the many wonderful things to enjoy when you visit Gunma.
Gunma is well-known for its numerous hot spring resorts. Some of the more famous ones are Kusatsu Onsen (No. 1 in Japan's top 100 hot springs ranking for 17 years in a row), Ikaho Onsen, Shima Onsen, and the Minakami 18 Onsen. Here's a quick breakdown of Gunma's four major hot spring resorts.
Gunma Hot Springs 1: Kusatsu Onsen
Kusatsu Onsen has the highest amount of naturally gushing spring water in Japan. The water is believed to have very strong healing properties. In fact, it's said that other than a broken heart, there's no ailment it can't cure. After sunset, yubatake are lit up, giving the hot spring town an almost magical feel. This is a great time to stroll through the town in your yukata with an onsen manju to snack on along the way.
Gunma Hot Springs 2: Ikaho Onsen
Ikaho Onsen is known for its Kogane no Yu, or "Golden Water Spring." The iron in the water oxidizes when it comes in contact with air, giving the spring a unique golden-brown color. The water isn't too hot and feels smooth against your skin. The hot spring town is fun and full of personality, with 365-stone-paved steps located in its center. Kajika-bashi Bridge, famous for its colorful display of the autumn leaves, is also only a short walk away.
Gunma Hot Springs 3: Shima Onsen
Shima Onsen is a beloved hot spring. People say that drinking the spring water is good for your stomach, and soaking in the water improves your skin's complexion. Not far from the hot spring town is Lake Shimako. From April to June, the lake is called "Shima Blue" for its beautiful cobalt blue color. You can enjoy the incredible view of the lake, but if you're looking to get active, you can go kayaking and stand up paddleboarding! This area is also perfect for viewing the autumn leaves.
Gunma Hot Springs 4: Minakami 18 Onsen
As you might have guessed, Minakami 18 Onsen is a hot spring resort in the town of Minakami, which is home to 18 unique hot springs. With over a dozen hot springs to choose from, it can be hard to decide which one to dip in. We recommend you treat yourself to a visit to each one. With 18 springs (all with different types of spring water), and the surrounding nature, with its gorgeous views and the soothing sounds of flowing streams, Minakami 18 Onsen has a lot for you to enjoy.
A visit to a hot spring resort is a great way to wash away your coronavirus fatigue. Some lodgings even have private hot springs, giving you a more intimate and relaxing experience. All accommodations are taking the necessary measures to prevent the spread of the infections and ensure guests have a safe and enjoyable stay by using disinfectants, circulating in fresh air, requiring guests and staff to wear masks, checking temperatures, and practicing social distancing.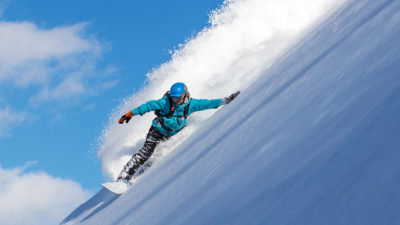 Gunma's large, lush green spaces provide the perfect setting for fun outdoor activities. In summer, the natural landscape lets you enjoy thrilling water sports, like rafting and kayaking. Come winter, you can strap on skis, or a snowboard, and glide over smooth JAPOW (Japanese Powder Snow). With a variety of great activities to do, you're guaranteed to have an unforgettable trip in Gunma. And once you're done, you can relax in the prefecture's amazing hot springs!
When you visit Gunma, you should also try making traditional crafts. Here are two we recommend.
The first craft you should make is the Takasaki Daruma doll (the largest number of Daruma dolls produced in Japan) at Daimonya. There are Daruma dolls made all over Japan, but Takasaki's dolls stand out because their eyebrows are shaped like cranes and their beards are shaped like turtles (these animals are believed to be very lucky in Japanese culture). At Daimonya, you can wish for something special as you paint the eyebrows and mustache on your Daruma.
The other craft you should make is the modern Kokeshi doll at Usaburo Kokeshi (Japan's largest maker of Kokeshi dolls). There are traditional Kokeshi dolls and dolls of famous anime characters too. At Usaburo Kokeshi in Shinto Village, you can paint your own Kokeshi doll, see how the dolls are made, and get an up-close look at the artisans at work.
Gunma is Japan's fourth-largest wheat producer, so you should definitely enjoy the delicious wheat-based dishes.
Mizusawa Udon is one of Japan's three most famous types of udon noodles. It's known for its firmness, transparent color, and the way it easily glides down your throat. You can only eat it at select shops in Shibukawa city.
Another kind of udon unique to Gunma is Kiryu city's Himokawa Udon. Kiryu is a large producer of silk goods. It and the Nishijin district in Kyoto are known as "Nishijin in the West and Kiryu in the East" because of the high volume of textiles they manufacture. Like the fabrics made in Kiryu, Himokawa Udon noodles are thin and wide (some noodles have a width over 15cm long). When you eat them, they have a pleasant, chewy texture.
Noodles aren't the only great things to eat when you come to Gunma, though. There are many other delicious local dishes to enjoy too. You can find information about local cuisine on the prefecture's official tourism website.
We look forward to the day international visitors can come experience all the charms of Gunma.