The summer season in Japan begins in June and ends in September. Especially during the rainy season in June, Japanese summers experience plenty of storms along with the bright sunshine. Summer in Japan is known for its vibrant festivals, stunning fireworks displays, and a mix of both traditional and modern cultural activities. While it can be quite hot and humid, the season offers a unique and lively atmosphere that attracts locals and tourists alike.
The hottest temperatures are felt in July and August, but not all of Japan experiences summer in the same way. Some areas can be cooler and dryer than others. Depending on your tolerance for heat and humidity, you may want to plan your trip to Japan according to these different summer climates.
Winter in Japan is drastically different from the summer season. Despite the summer heat, winter can be surprisingly chilly. If you are planning a trip to Japan during the months of December, January, or February, you may want to first find out how cold Japan gets in winter.
Does it get hot in Hokkaido?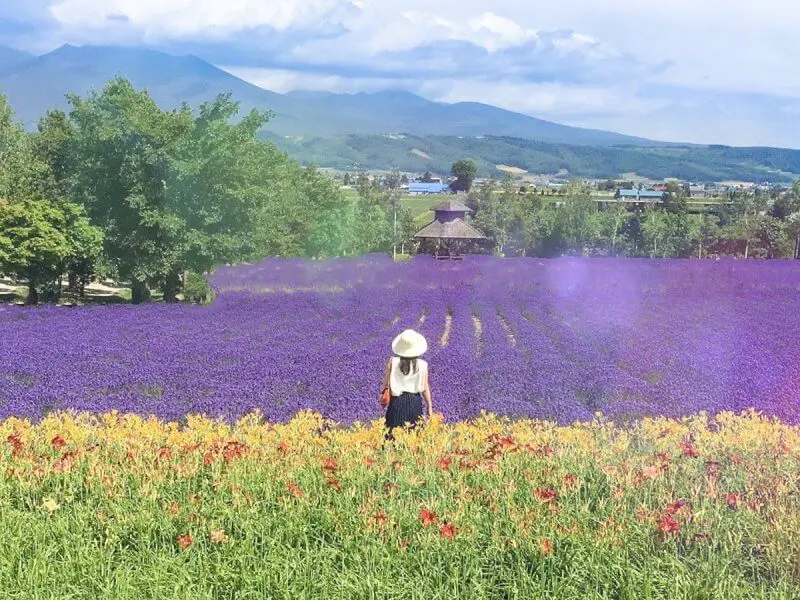 Hokkaido is the northernmost of Japan's main islands, so you would be right in assuming that it experiences relatively mild summers compared to the rest of Japan.
At the beginning of summer in June, Hokkaido can still be quite cool, especially in the evenings. The average high temperature ranges from 17°C to 22°C (63°F to 72°F), while the average low temperature hovers between 10°C and 14°C (50°F to 57°F). July is a hot month in Hokkaido but is still considered mild for summer in Japan, with an average high temperature that ranges from 21°F to 25°C (59°F to 64°F). August in Hokkaido still brings the warm weather, but temperatures start to cool down towards the end of the month with average high temperatures still reaching 23°F to 27°C (73°F to 81°F).
Overall, Hokkaido's summer temperatures provide a pleasant escape from the hotter and more humid climates experienced in other parts of Japan, making it an attractive destination for those seeking a cooler summer getaway. One of the best places to experience Hokkaido in summer is Furano (two hours by train from Sapporo) as the fields are covered in fragrant lavender.
Does it get hot in Honshu?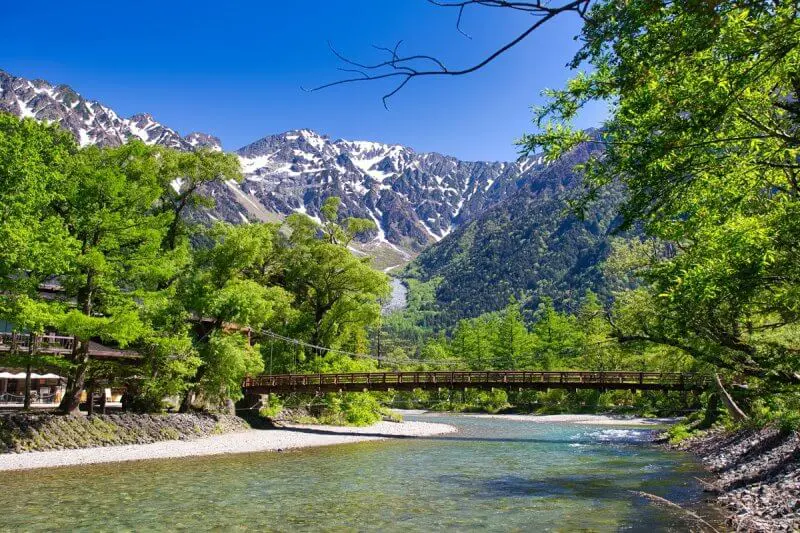 Honshu can be very hot and humid in summer. However, as Japan's main island hosting the diverse regions of Tohoku, Chubu, Kanto, Kansai and Chugoku, there are some places to escape from the heat.
Kanto, Home to Tokyo, and Kansai, home to Kyoto and Osaka happen to be quite warm and humid in summer. If you are concerned about the heat, you may want to consider spending some time up north in the Tohoku region or hiking around Kamikochi in the Japanese Alps at higher elevations if you visit Japan in summer. You can still enjoy Japanese culture in the hottest summer months by experiencing some unique Tohoku summer festivals in August in a cooler climate.
The average summer temperature in Tohoku typically ranges from 25°C to 30°C (77°F to 86°F). Coastal areas may experience slightly cooler temperatures, as well as areas with higher elevation. The mountainous Chubu Region, including Nagano Prefecture, and the coastal areas of the Chugoku Region, including Hiroshima Prefecture, are similar.
The Kanto Region, including Tokyo and its surrounding prefectures, experiences an average summer temperature of 25°C to 35°C (77°F to 95°F). Suburban areas are typically cooler than the big city, but overall, the region hot and humid in the summer. Kansai's summer can also be very hot and humid with only a little relief from the coastal influences.
Does it get hot in Shikoku?
Shikoku Island, located in southwestern Japan, experiences warm and humid summers. The average summer temperatures on Shikoku Island typically range from 25°C to 32°C (77°F to 90°F). However, it's important to note that temperatures can vary depending on the specific location within the island and the time of the summer season, and there is no avoiding the sticky humidity of the area.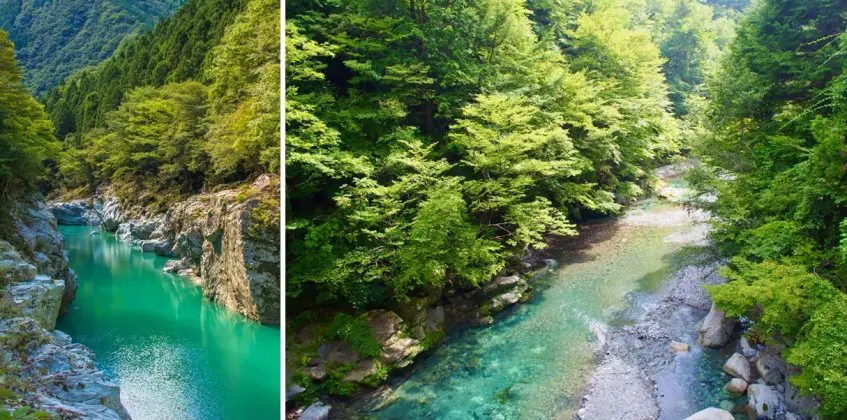 Coastal areas of Shikoku, such as cities like Matsuyama and Tokushima, may benefit from the cooling effects of sea breezes, which can keep temperatures slightly lower compared to inland areas. Inland regions, including mountainous areas like the Iya Valley, may offer slightly cooler temperatures due to higher elevations.
Does it get hot in Kyushu?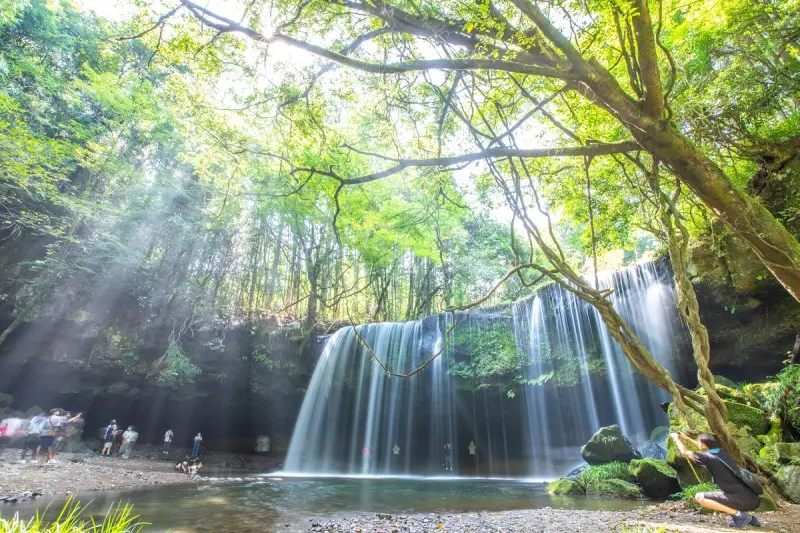 Summers on Kyushu Island aren't much different from what you may experience on Shikoku Island. The average summer temperatures on Shikoku Island typically range from 25°C to 32°C (77°F to 90°F), however it can reach up to 40°C during heatwaves. Coastal areas experience some relief thanks to the ocean breeze, but popular inland areas like Kumamoto can be hotter. That being said, Kyushu is an exciting region to try some outdoor activities among the stunning Japanese landscapes. Just make sure to stay hydrated while exploring Kyushu!
Does it get hot in Okinawa?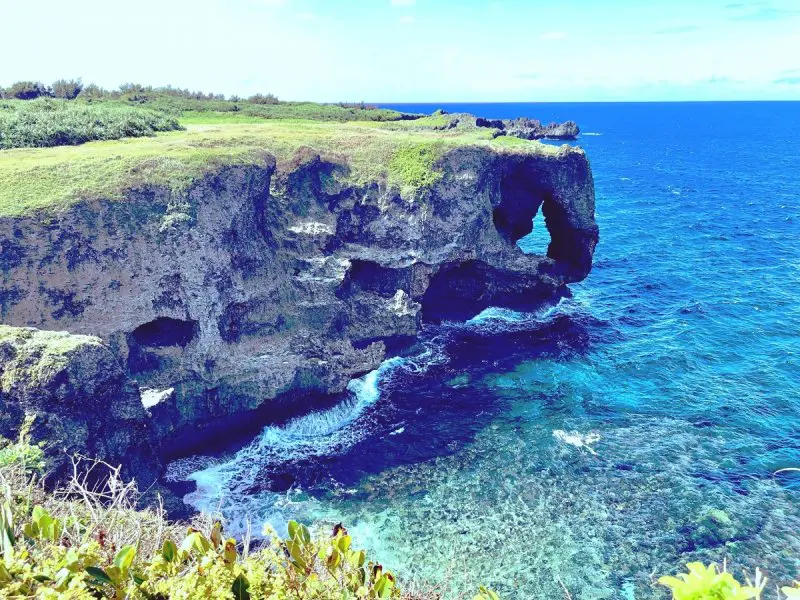 Okinawa is one of the hottest summer destinations in Japan, both literally and in terms of popularity. The island enjoys a subtropical climate with hot and humid summers, but the average summer temperature may not be as high as you expect, thanks to the surrounding blue ocean water. Okinawa typically experiences temperatures ranging from 28°C to 32°C (82°F to 90°F). However, temperatures can obviously get higher in the event of a heatwave.
It's worth mentioning that Okinawa experiences a longer summer season compared the other parts of Japan. The warm a pleasant weather extends from spring to late autumn, allowing visitors to enjoy outdoor activities and marine sports on the beautiful beaches. Pack some light, breathable clothing for your trip to Okinawa, and of course, don't forget your swimsuit!
---
Related articles:
Visiting Japanese winter— What To Wear, What To Do and Travel Tips
All about the weather and spring temperature in Japan!