Autumn in Japan is a time of pure enchantment, captivating travelers with its breathtaking landscapes and comfortable weather. As the scorching summer heat gives way to milder temperatures, usually ranging from 15 to 23 degrees Celsius (59 to 73 degrees Fahrenheit), visitors can relish in the perfect balance of warm days and cool evenings.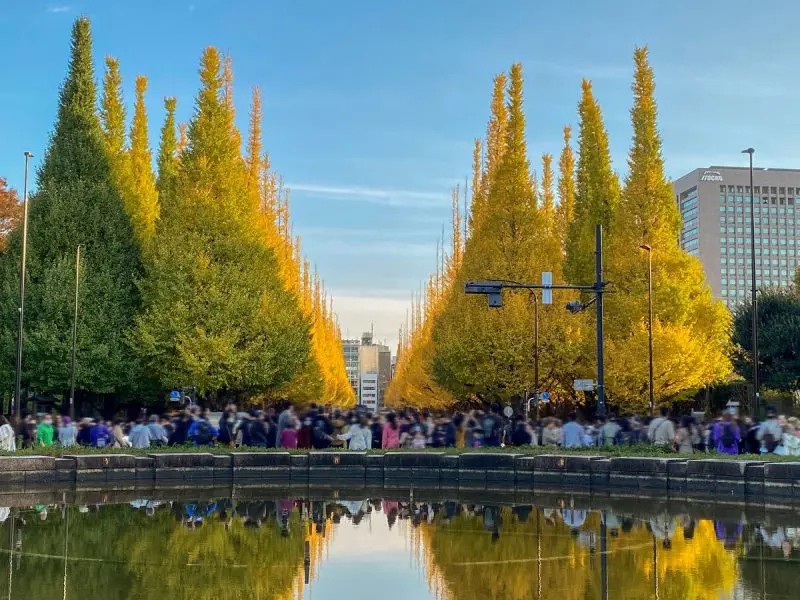 The vibrant fall foliage paints the countryside in shades of red, orange, and gold, creating a mesmerizing backdrop for exploration. Whether wandering through ancient temples in Kyoto, strolling along historic streets in Tokyo, or hiking in the rural countryside, the beauty of autumn leaves an indelible mark on every corner of the country. There are also many exciting autumn festivals across Japan to discover.
From the bustling urban centers to the serene countryside, Japan's autumn is an invitation to experience a harmonious blend of natural splendor and cultural richness.
Be sure to check out our article about spring weather to plan for a trip during cherry blossom season! And find out about the drastic temperature changes in summer and winter.
What is the Autumn Temperature in Japan?
During the autumn months in Japan, the temperature undergoes a gradual transition from the lingering warmth of September to the cool crispness of November. In September, the early days still retain a touch of summer, with temperatures ranging from around 20 to 28 degrees Celsius (68 to 82 degrees Fahrenheit). As October arrives, temperatures drop, offering pleasant days averaging between 17 to 24 degrees Celsius (63 to 75 degrees Fahrenheit).
By November, the autumn chill becomes more pronounced, bringing temperatures down to approximately 11 to 18 degrees Celsius (52 to 64 degrees Fahrenheit). These cooling temperatures encourage travelers to embrace light layers, providing comfort while exploring the exquisite fall foliage, participating in seasonal festivals, and discovering the myriad cultural wonders that Japan has to offer.
Of course, the weather and temperature vary greatly depending on the area. Northern regions experience autumn sooner and experience much cooler evenings as the calendar reaches closer to winter.
What to Expect for the Autumn Weather in Japan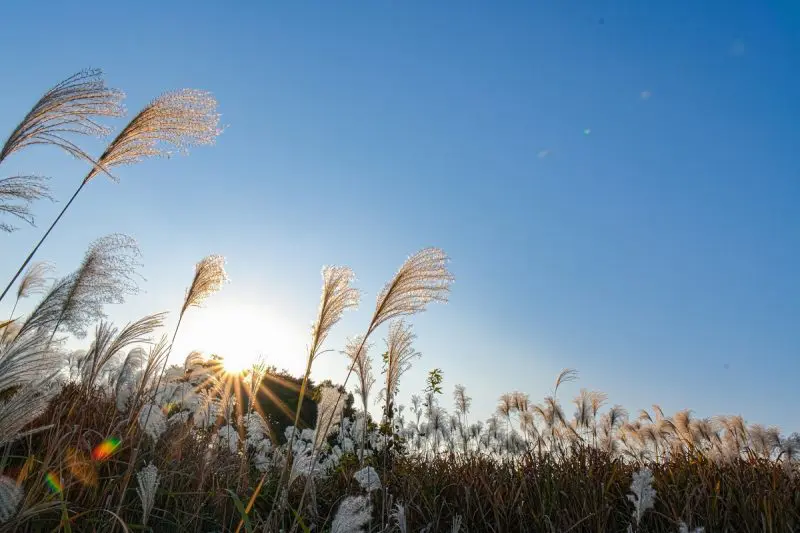 As autumn progresses, the temperatures gradually decrease, with cooler nights requiring a light jacket or sweater. The weather is generally stable, with lower humidity levels compared to the summer months, making it an excellent time to enjoy outdoor activities, sightseeing, and festivals without the discomfort of extreme heat or humidity. Additionally, the changing foliage adds a stunning visual element to the landscape, enhancing the overall experience for travelers seeking to immerse themselves in Japan's natural beauty.
Typhoon season may reach into early autumn, so be sure to check the weather carefully. The southern areas like Okinawa, Kyushu and Shikoku tend to suffer most from typhoons. Even if there is no typhoon on the way, you can still expect to see some rainy days in autumn, shaping the ambiance and adding some character to the season. The combination of some light drizzle and falling leaves creates a poetic and nostalgic atmosphere that heightens the red, orange, and yellow hues.
That's not to say that Japan in autumn is necessarily a rainy season. Overall, the autumn rain in Japan is a dynamic element that adds to the overall charm, but there are plenty of crisp sunny days in between.
What is the Autumn Humidity in Japan?
Autumn is often regarded as one of the most pleasant times to visit Japan due to the milder weather and lower humidity levels Humidity levels in September and October are noticeably lower compared to the peak of summer, contributing to the pleasant and mild weather during this season. The air is generally drier and more refreshing, making it a popular season for both locals and tourists to explore the country's natural beauty and cultural attractions. Coastal areas might still experience slightly higher humidity levels due to their proximity to the ocean, but in general, the humidity in autumn is more tolerable.
Where are the Best Places to Visit Japan in Autumn?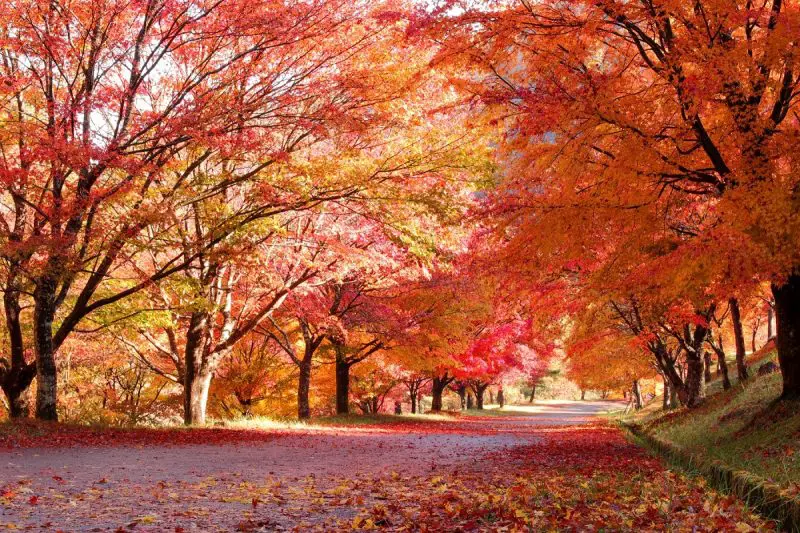 Japan's autumn palette stunningly transforms the landscape in vibrant colors, making it an ideal time to explore some of its most captivating destinations. Kyoto tops the list with its iconic temples and shrines framed by vibrant maple leaves, creating an ethereal ambiance. Tokyo's Ueno Park bursts with golden and fiery hues, offering a perfect urban oasis for autumn strolls and leisurely picnics. Even the Tokyo suburbs in Saitama Prefecture offer many places to view fall foliage.
For a more rural experience, the historic town of Nikko unveils its mesmerizing landscapes, where the Toshogu Shrine and Lake Chuzenji are enveloped in a tapestry of warm colors. The mountainous landscapes of Takayama and the charming village of Shirakawa-go provide an authentic cultural immersion against a backdrop of autumnal beauty.
Learn about visiting Japan during this season by check out our article featuring travel tips and what to wear in autumn.