Historic Monuments of Ancient Kyoto: A

 treasury of temples and shrines
---
With so many gems gathered here, the sightseer's dilemma is knowing where to start! So for the time-strapped tourist, here are the top three "must see" spots.
1. Kiyomizu-dera Temple
Much like its elevated position above the city, Kiyomizu-dera Temple stands at the top as Kyoto's most popular temple. Named after the "pure water" (kiyomizu) from nearby Otowa-no-taki falls, this 1,200-year-old temple draws massive crowds for its wonderful panoramic view from the Kiyomizu Platform.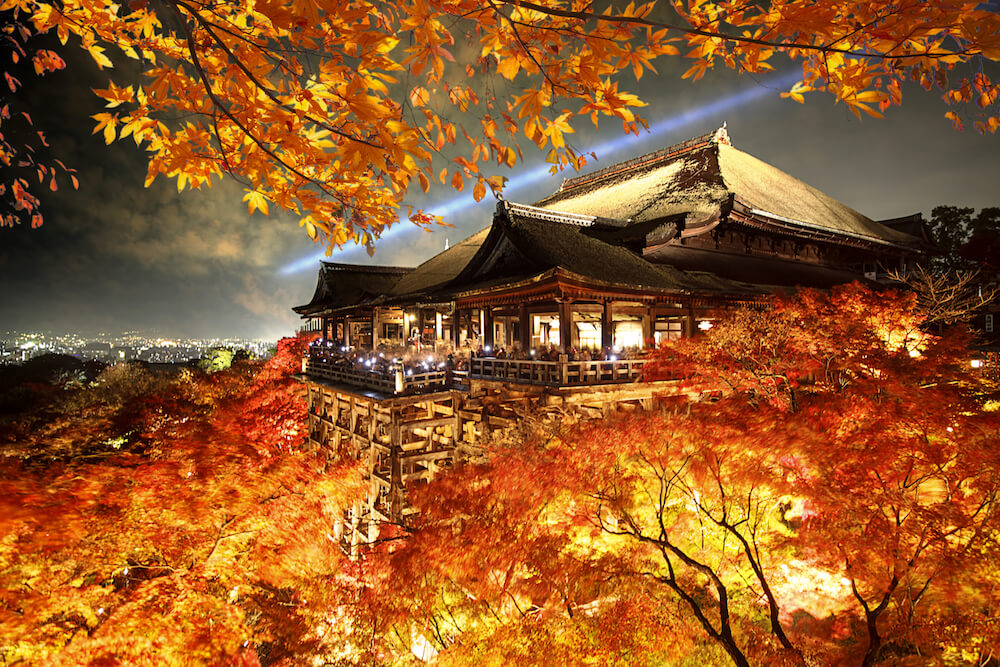 Getting to this wooden platform suspended 12 m high over the cliff is well worth the climb, especially when these hills are set aflame with autumn colors. Besides, as the most visited temple, you might even spot some geisha on the way up!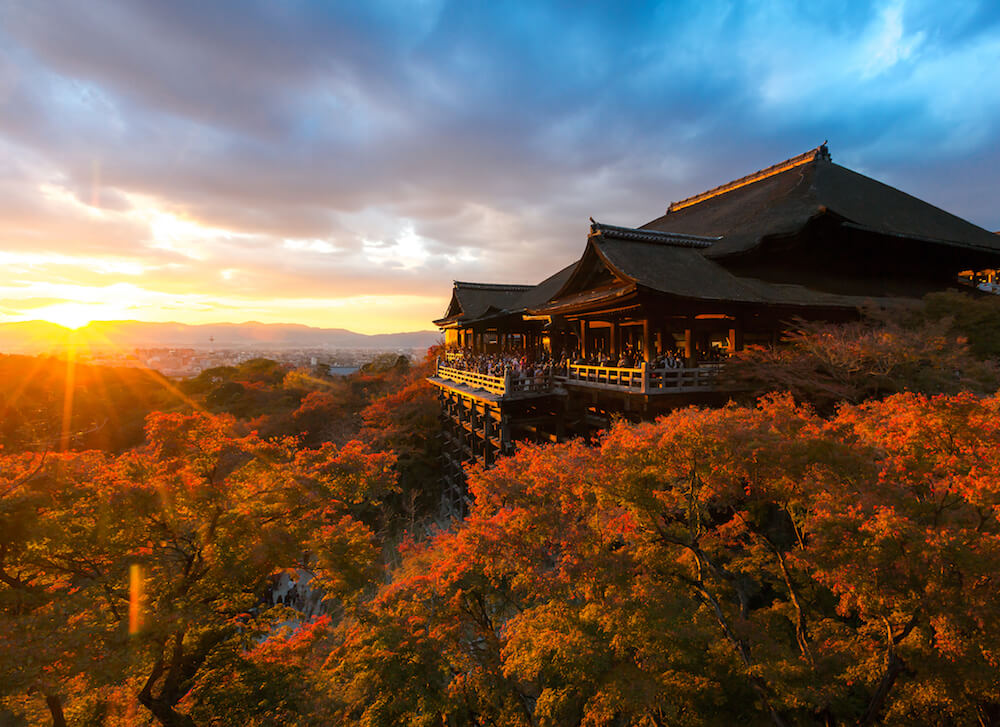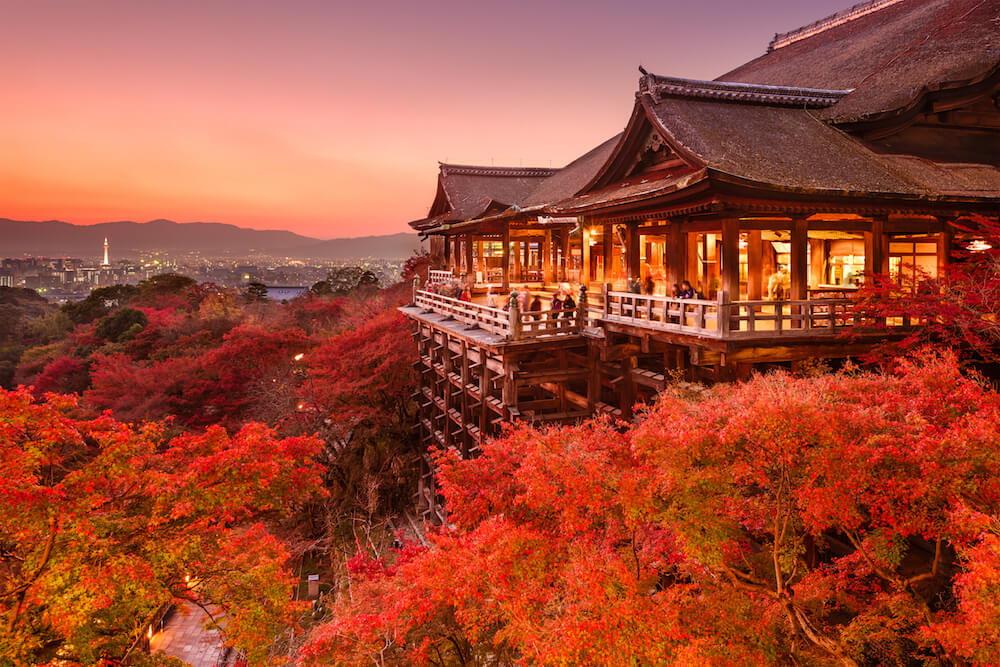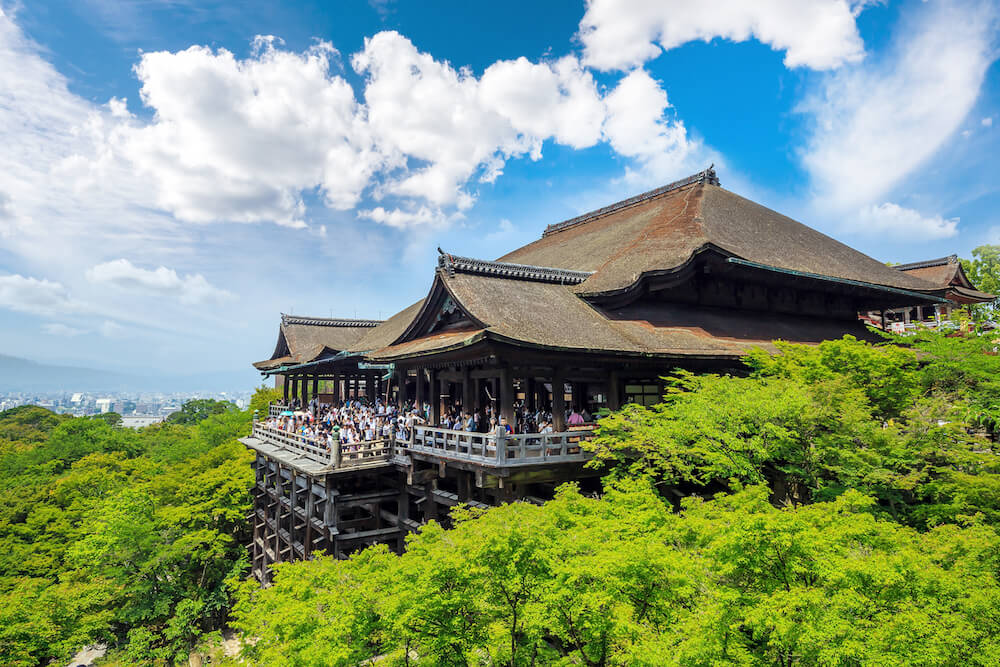 Kiyomizu-dera Temple
Access: From Kyoto Station take the City Bus (Route 206) and get off at the Gojozaka bus stop. A 10-min walk.

2. Kinkakuji Temple
Known formally as Rokuonji Temple, behold the gold standard for temple artistry. Reflected like a mirror on Kyoko-chi pond, each of its three tiers embodies a different form of temple architecture: shin-den, buke, and Zen-sect.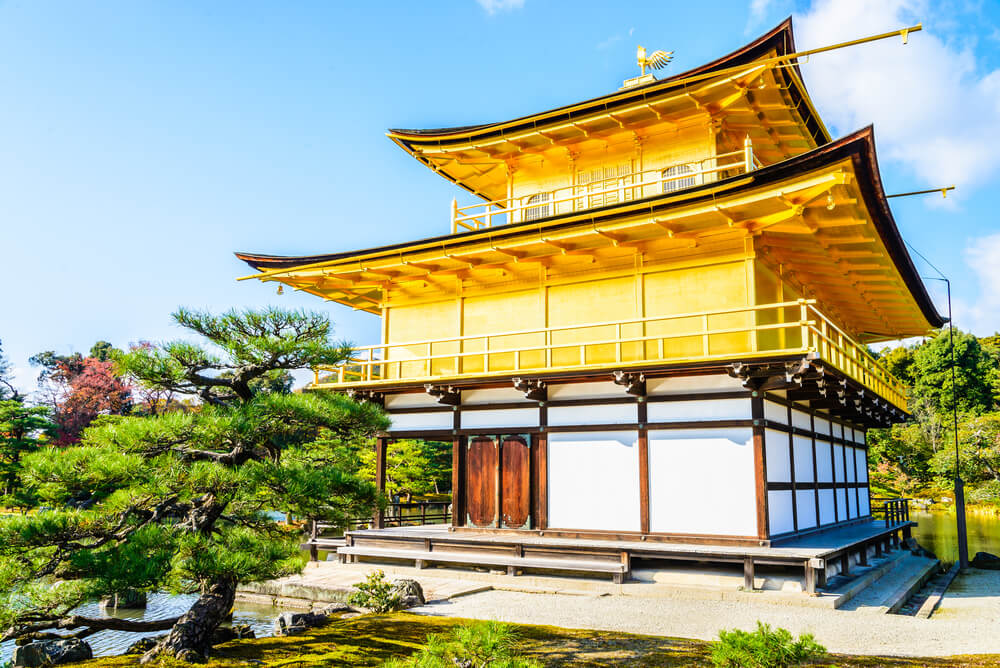 With its gold leaf embossing, this glittering masterpiece can be intoxicating. So much so, a monk who found it to be too beautiful to bear, burned it down in 1950, as told in Yukio Mishima's famous book, "Kinkakuji". Fortunately, the temple has been restored to its original glory and can be enjoyed in the lush surrounding of its stunning chisen-kaiyu style garden in all seasons.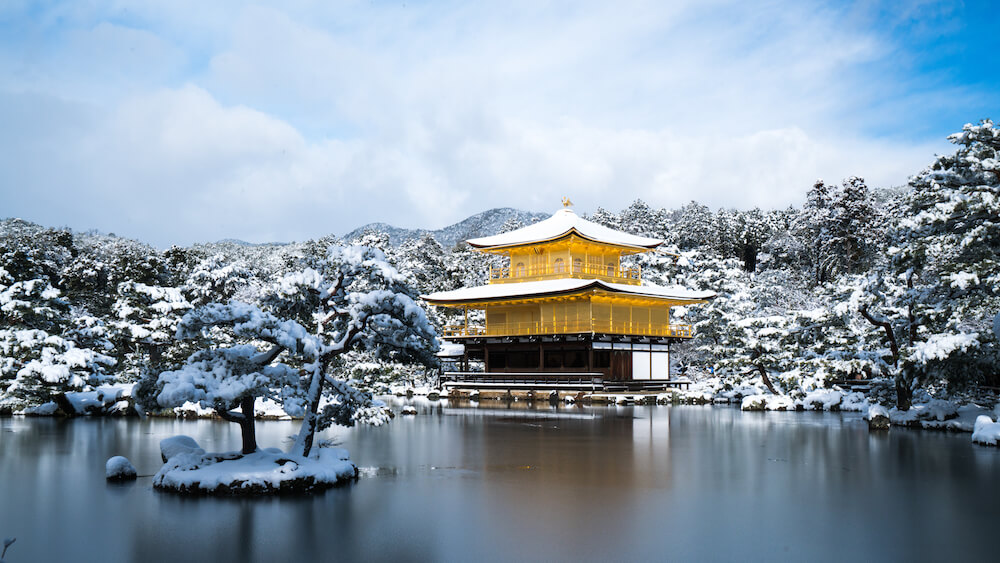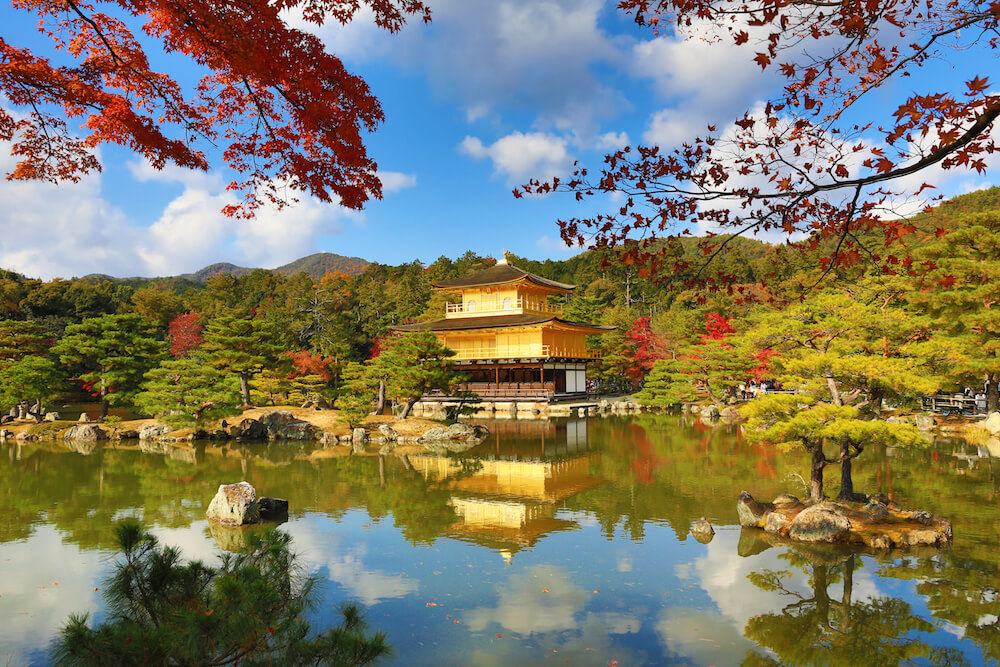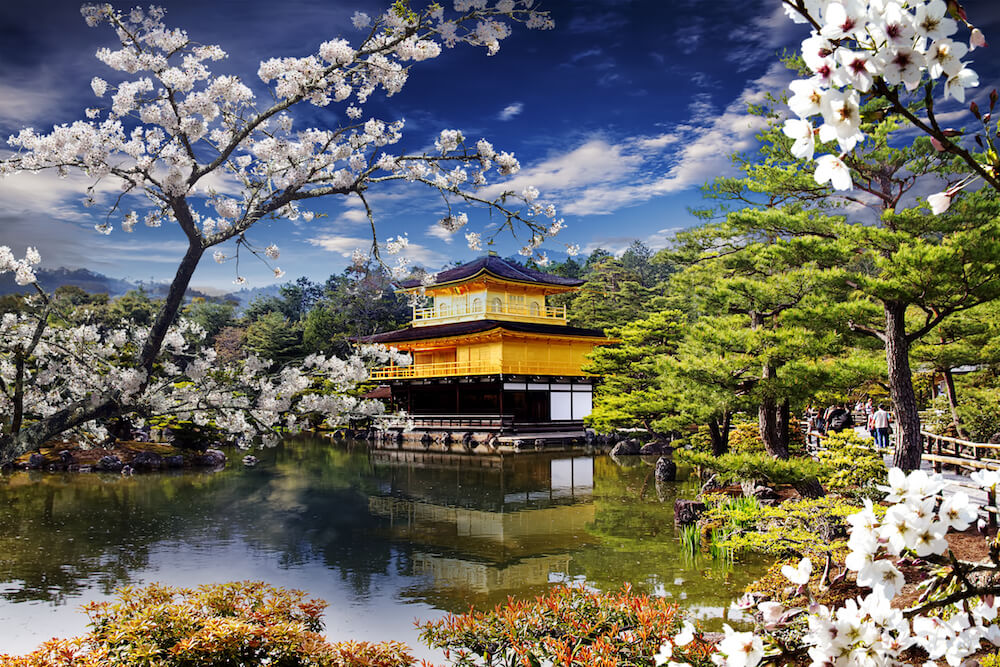 Kinkakuji Temple
Access: From Kyoto Station take the City Bus (Route 101) and get off at the Kinkakuji-michi bus stop. A 3-min walk.

3. Ryoanji Temple
As even Queen Elizabeth affirmed with her applauses on a trip here, this temple's garden rocks.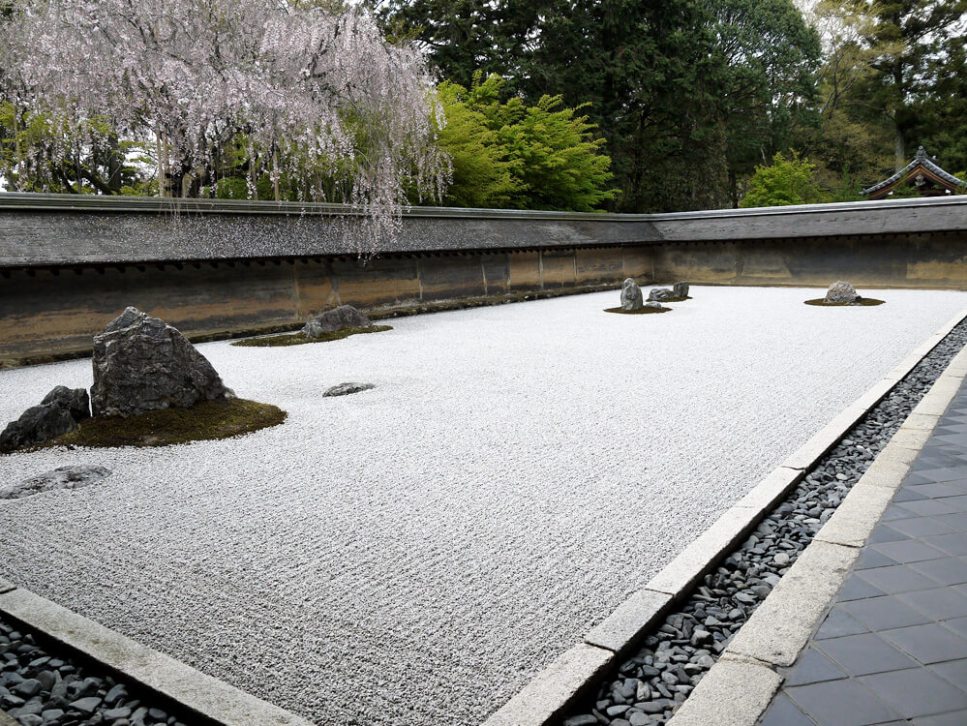 Though at first glance the simple 10 by 30 m rectangular-shaped gravel garden may not catch your eye, the 15 stones floating amidst this white sand sea is the essence of Zen. Yet the design is also quite puzzle-like, as one stone is always hidden, no matter your viewpoint. The 7-5-3 arrangement of stones have even earned it the name, "Tiger Cubs Crossing Garden", as though small cubs are following their mother through the water.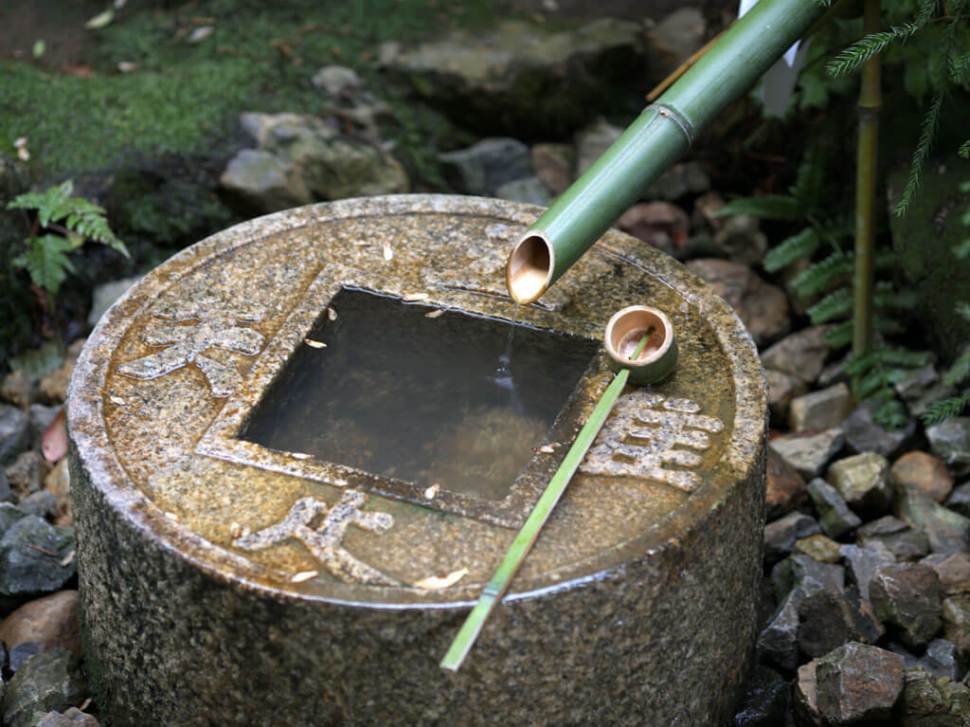 Head to the north part of this garden of the Hojo Residence, and you'll find this washbasin, engraved with the Zen teaching that can be translated, "to be at peace with oneself, and abandon craving."
Such words couldn't be better advice for the frustrated Kyoto temple traveler – when unable to see all 17 UNESCO gems, let these three be enough to give you peace.
Ryoanji Temple
Access: From Kyoto Station take the city bus (Route 50) and get off at the Ritsumeikan daigaku-mae bus stop. A 7-min walk.

The Phoenix Hall of Byodoin Temple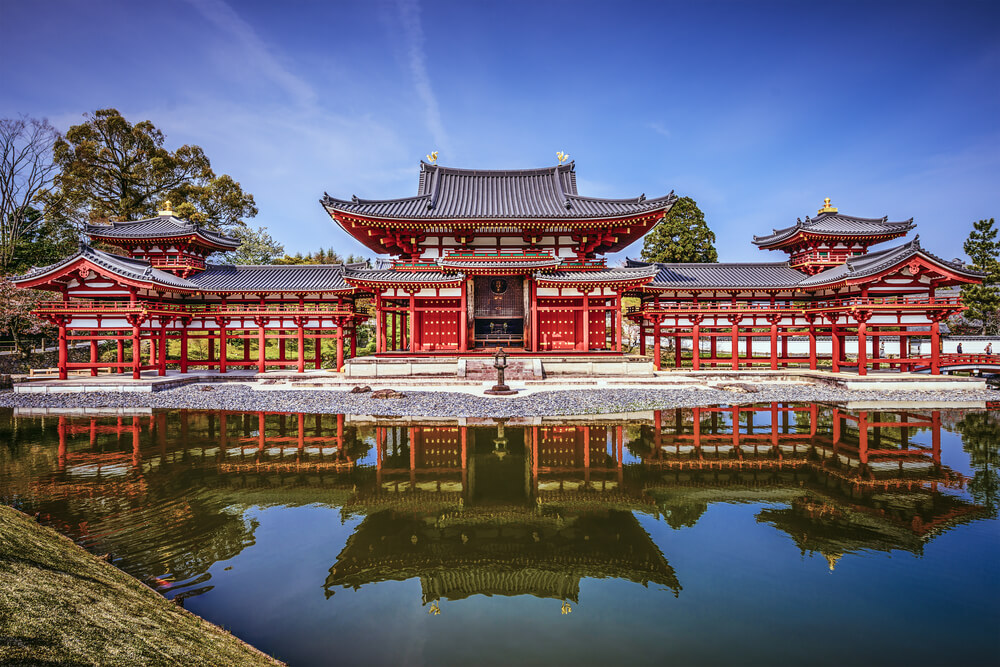 Nishi-Honganji Temple