See the Eternal City tinted in the delicate pink of Spring and sigh at the fleeting beauty of the sakura. Here are the top spots to for ohanami (cherry blossom viewing).
5) Maruyama Park
The  12m  tall "Gion  no Yozakura (Night Sakura of Gion)" weeping cherry tree here is a Kyoto sakura icon. The night illumination of this and some other 680 cherry trees in four varieties make Kyoto's oldest park (since 1886) a favourite night spot.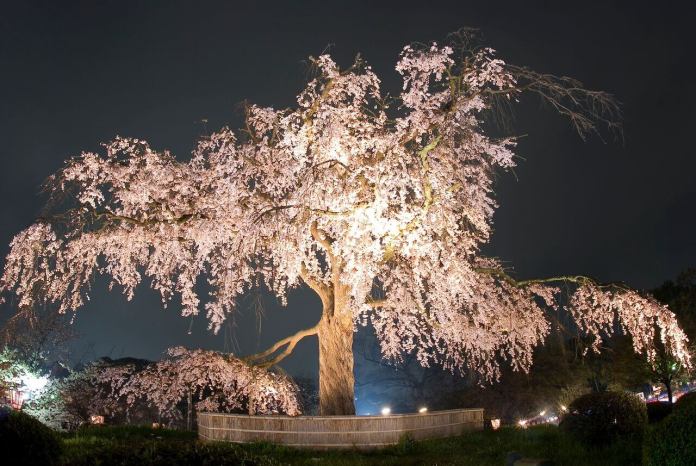 6) Keage Incline
Once used as a ship-transporting railway between canals until the 1940s – the longest incline  rail  in  the  world –  this  582m  track  is famous  for  its  nearly  100 Yamazakura  and  Somei  Yoshino cherry  trees.  The  eastside  of  Niomon  Dori  is  the best viewing spot!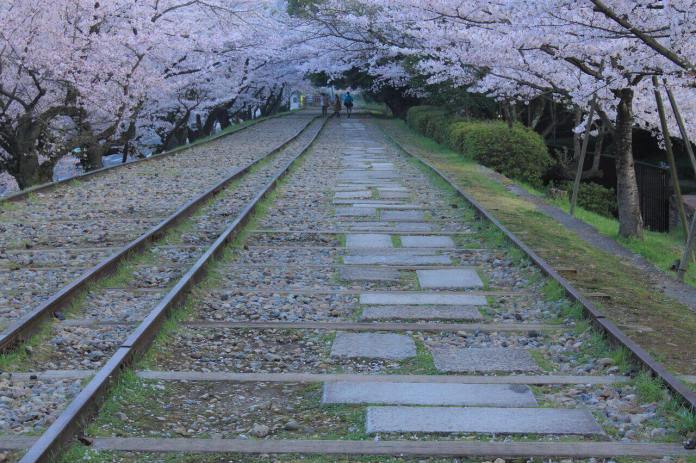 7) Philosopher'sWalk
Named  after  famous  philosopher  Kitaro Nishida  who meditated daily along  this path, the cherry blossoms here form a pink canopy over this 1.5km canal route, gently  sprinkling  petals  along  its  waters. Cited  as one  of  Japan's  Top  100 Walking Paths, there's no better place to ponder!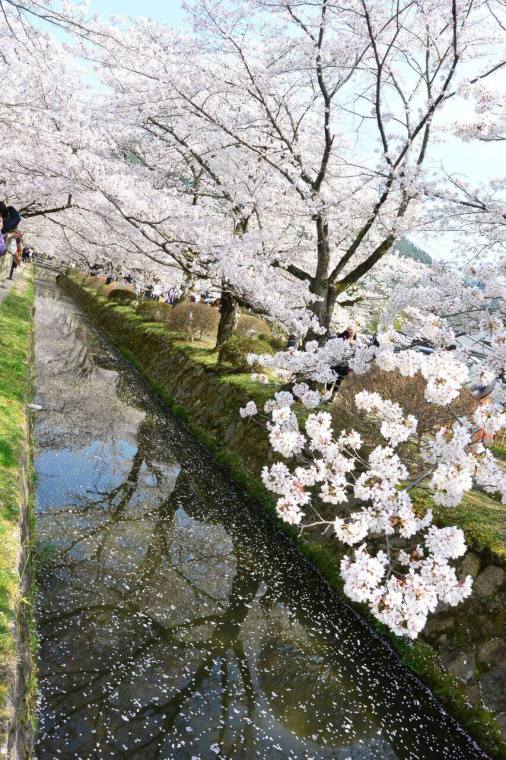 8) Kamo River
Stroll  along  the  river bank  or  have  a  picnic  under  the  cascade  of beni  (red) weeping  sakura  that  forms  during  full  bloom,  before  following  the  path  to  the  Kyoto Botanical Gardens'500 cherry trees consisting of 70 varieties, which are illuminated at night.