New Breeze from Kyoto Dyeing Products: Tie, Chief, Watch Band by Hineno Katsujiro Syoten's Artisans
Japanese fashion and lifestyle continue to change. However, Hineno Katsujiro Syoten's products prove that quality hand-dyed fabrics still have a place in the modern world, woven into tailored clothes, umbrellas, or even wrapped around smartphones. This evolution is part of Hineno Katsujiro Syoten's strategy to branch out to new customers and share their beautiful fabrics with as many people as possible.
"Chameleon Band for Apple Watch"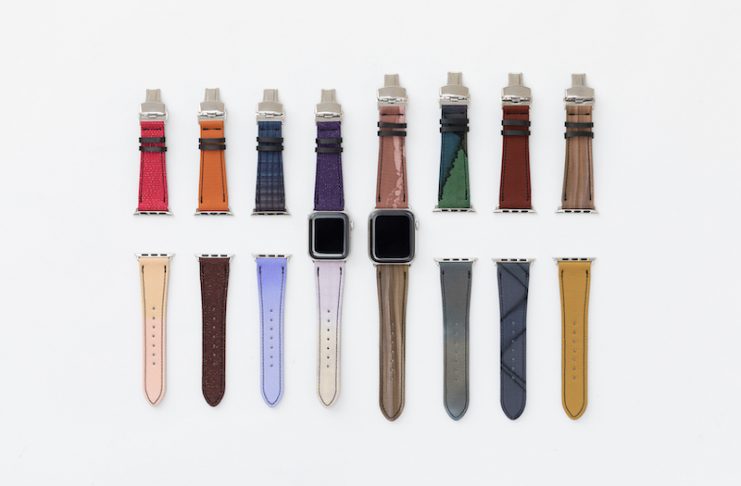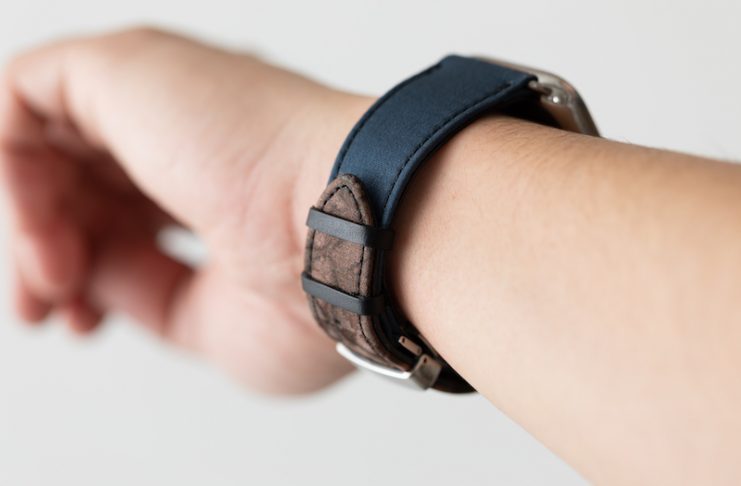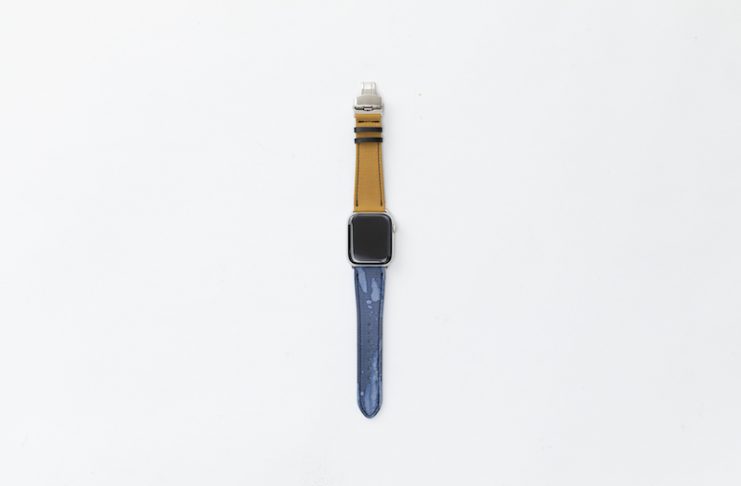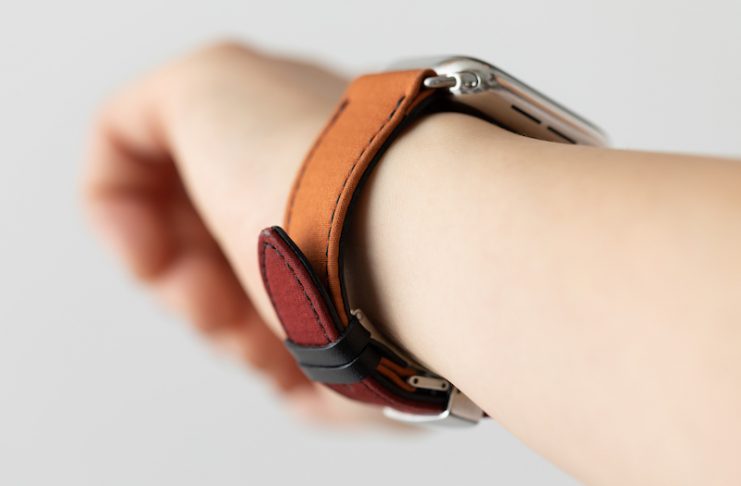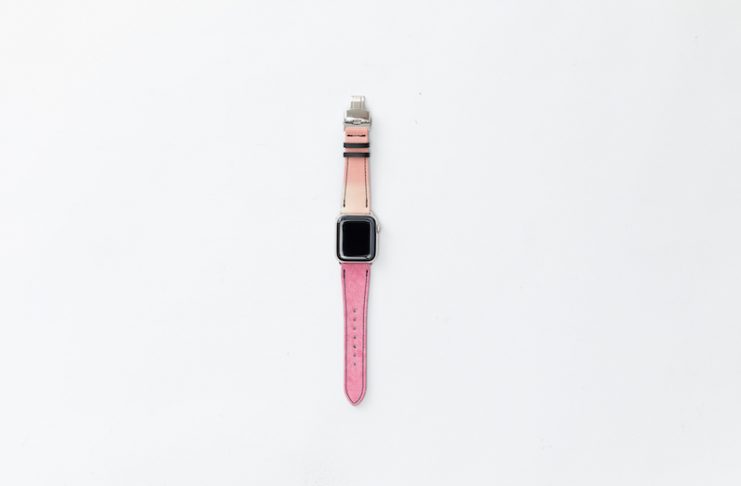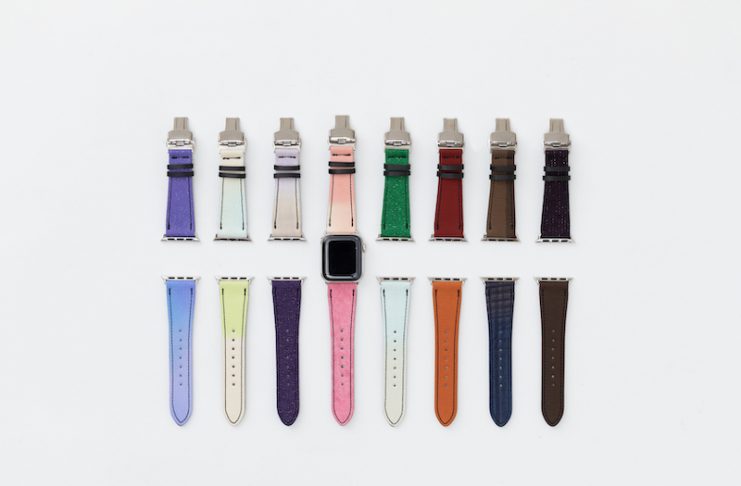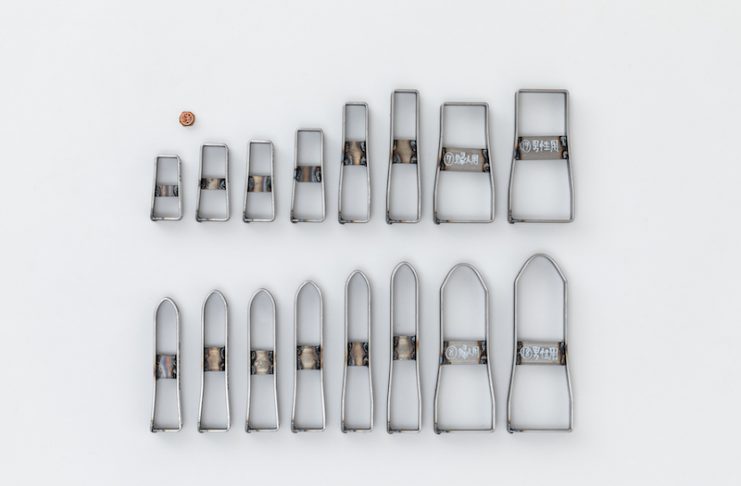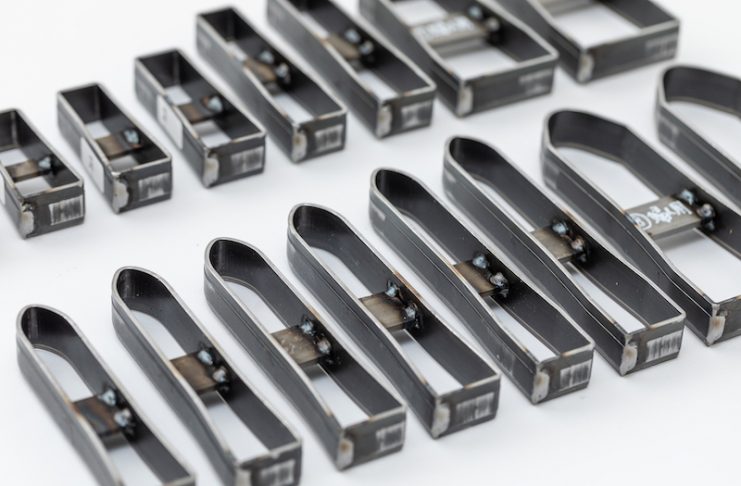 Katsujiro Hineno of the shop "Shikkaigyo" in Kyoto, which has been in business for three generations, has created a silk Apple Watch strap, called "Chameleon Band for Apple Watch."
– Fabric
Kyo-yuzen craftsmen use a rare, hand-dyed, silk kimono fabric for the surface. The fabric is about 38cm wide, and is used so that the artisans can display their skills to their fullest potential. It can be used to create unique colors, patterns and textures.
– The "Chameleon Band for Apple Watch" that's made with this fabric.
In order to make the most of the fabric's appearance, we also designed a casting mold for the strap, so that we could create a shape which matched the fabric. The strap's minimalistic yet snappy design combines modernity with traditional craftsmanship
You can buy separate designs for both the upper and lower pieces of the strap. Since the handmade fabrics all feature different patterns, you can easily coordinate according to your mood, situation and fashion choices.
Chameleon Band for Apple Watch
Available in two sizes:40mm and 44mm
Made with 100% silk and lined with cowhide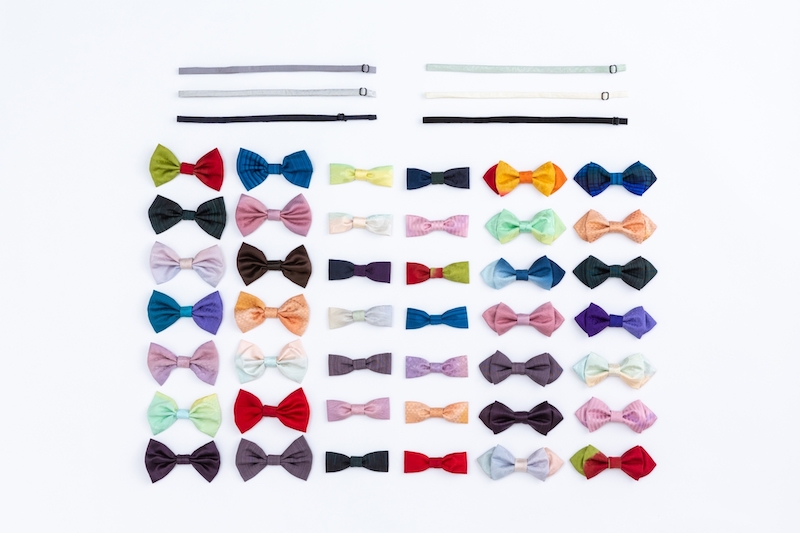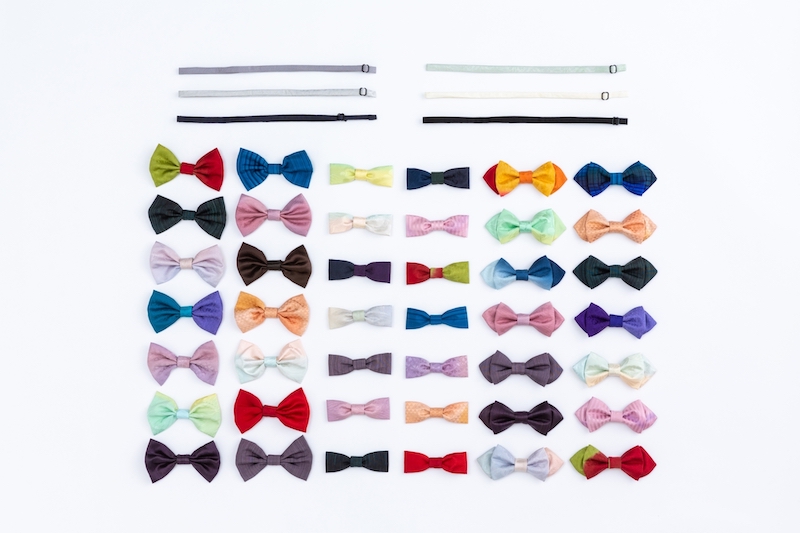 The Chameleon tie, for example, is not what you would consider to be traditional Japanese fashion, but the material and techniques utilized in its creation are still very much based in the Japan. The bow and the string are made from Kyoto's famous silk and obi fabric. In addition Katsujiro Hineno's mastery of traditional dyeing methods is on full display. Besides the vivid colors resembling a chameleon in mid-transformation, the vibrant bow tie is easily exchangeable. So you can effortlessly change styles according to the environment and mood, just like everyone's favorite multi-color reptile.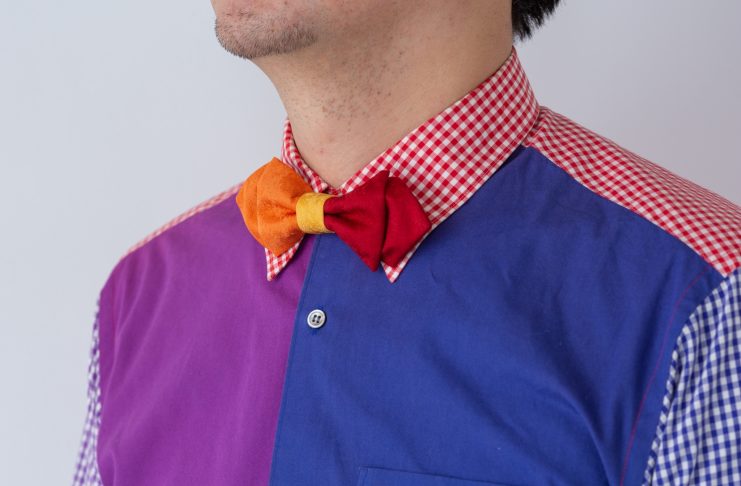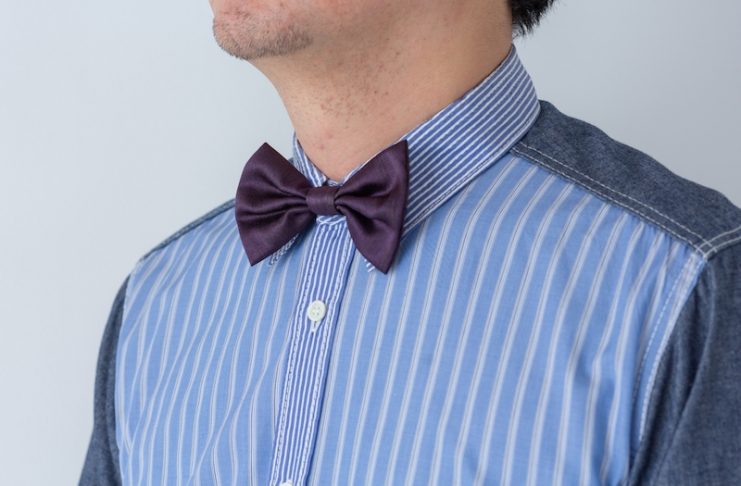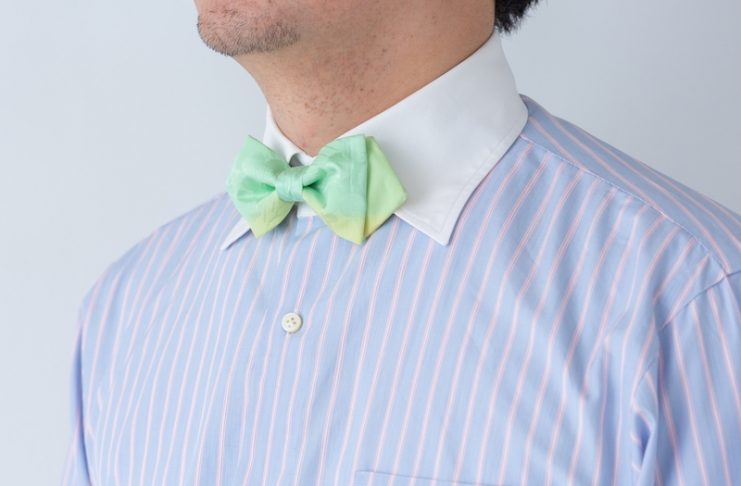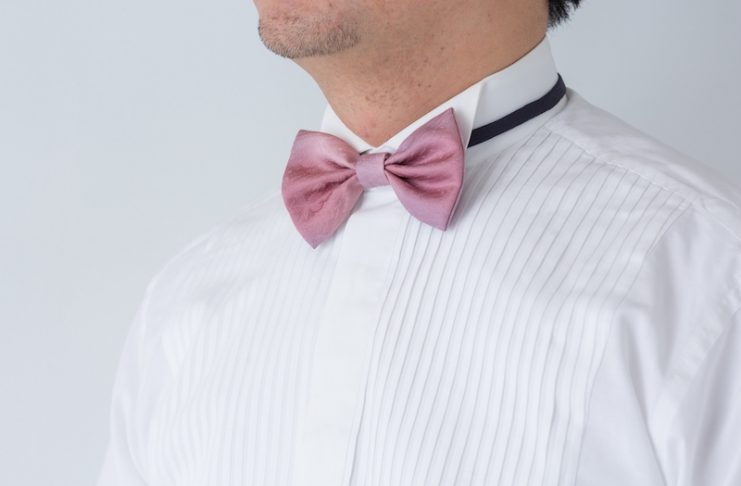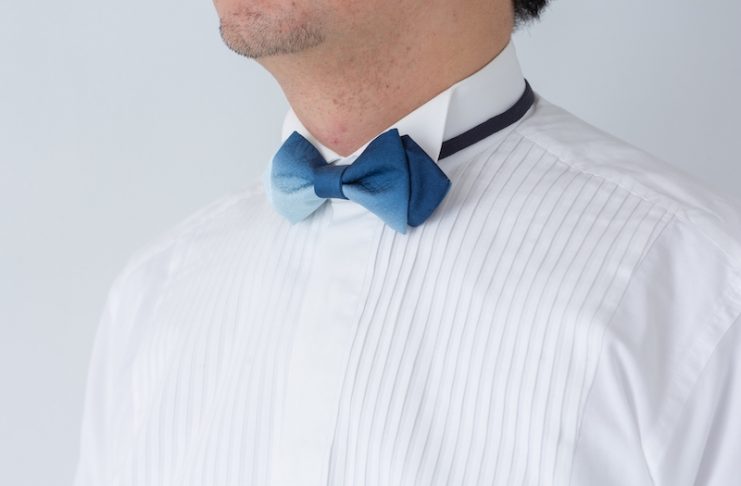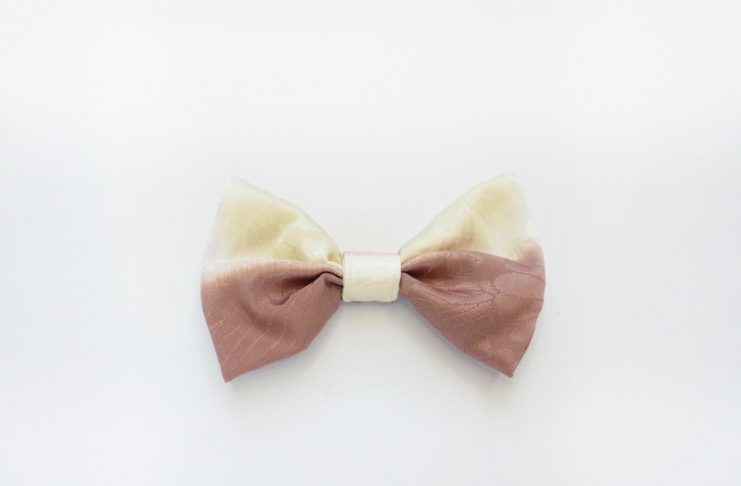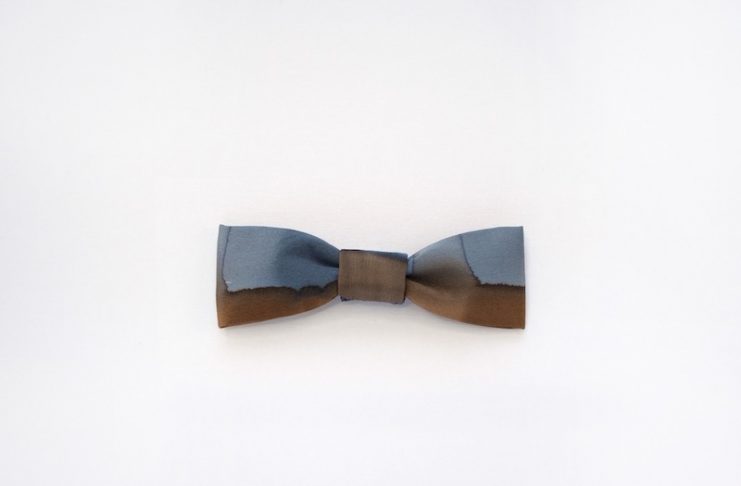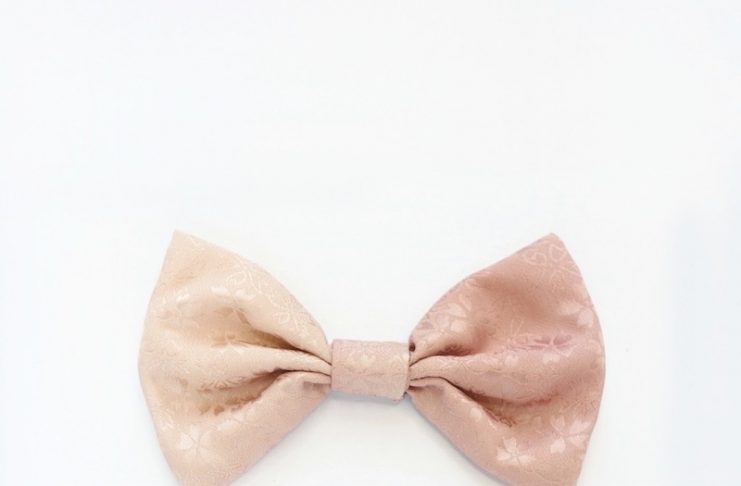 Chameleon Tie
Available in 4 sizes:12cm x 7.5cm, 12.5cm x 6cm, and 9.5cm x 3.5cm
Made from 100% silk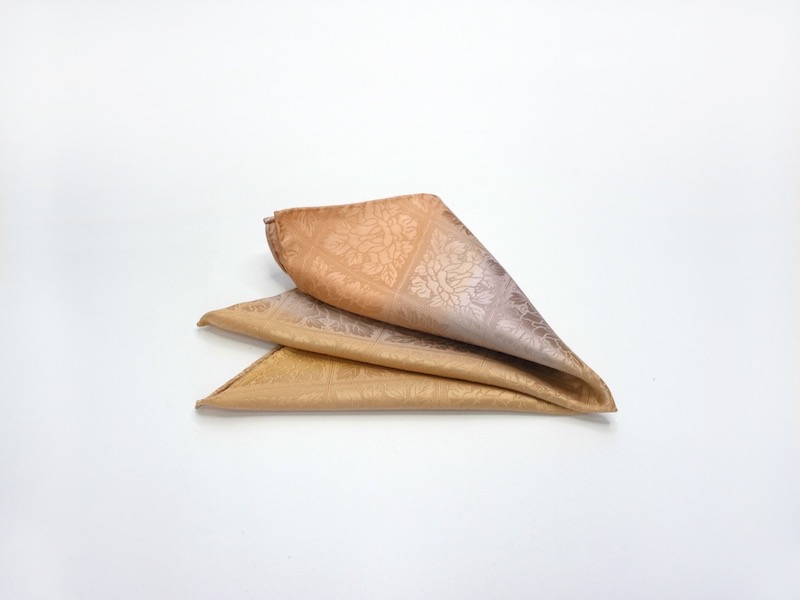 tete chief is a classy silk pocket handkerchief. Hand-made by diligent craftsmen at Hineno Katsujiro Syoten, the finished product is an astonishing take on the classic pocket handkerchief with inspiration taken from the silk hand-dyed kimonos that Hineno Katsujiro Syoten mastered many years ago. With just a touch, the smooth glossy texture that comes from silk and the incredible details found only in hand-made materials can be appreciated.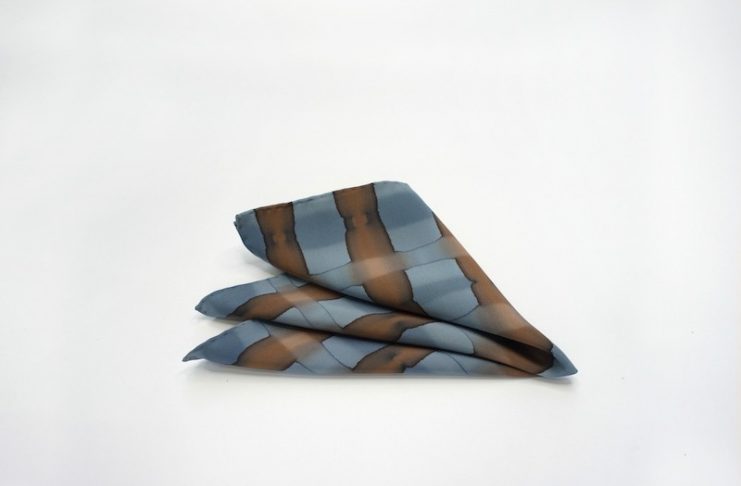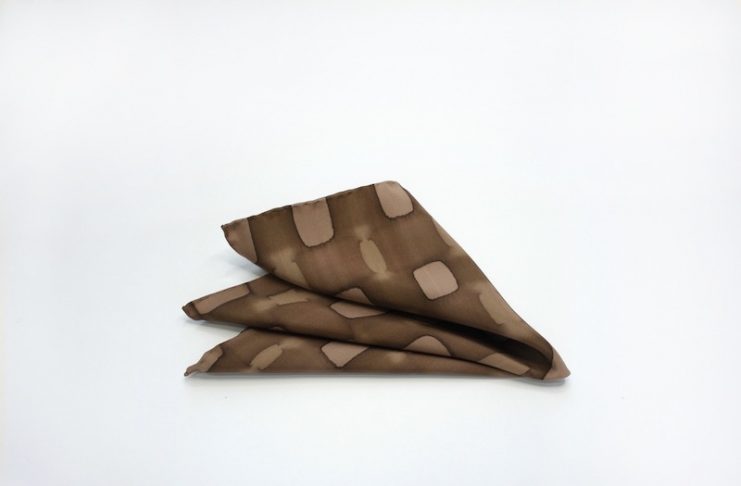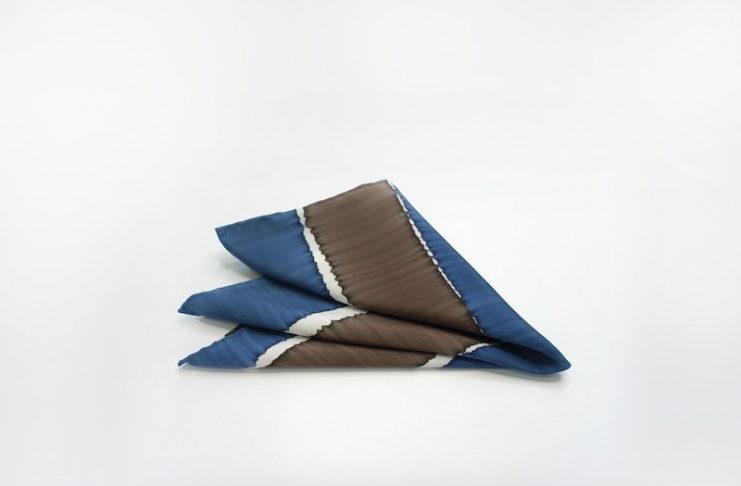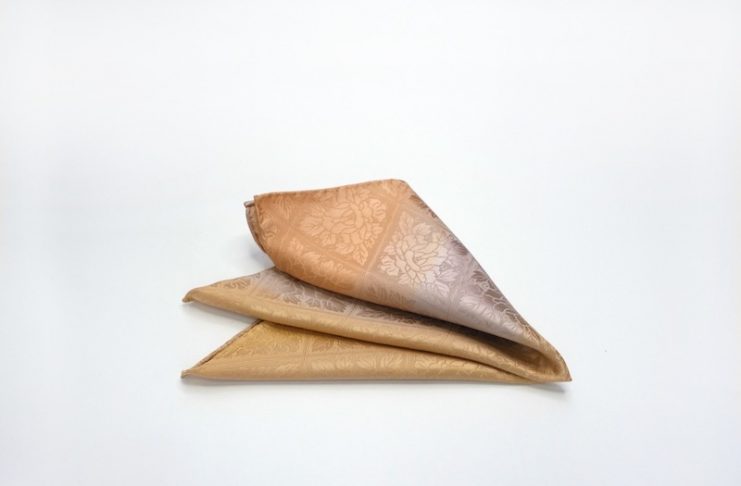 tete chief
Size: 34cm x 34cm
Made from 100% silk
Creating a Brighter New World with Fabulous Dye "Hineno Katsujiro Syoten"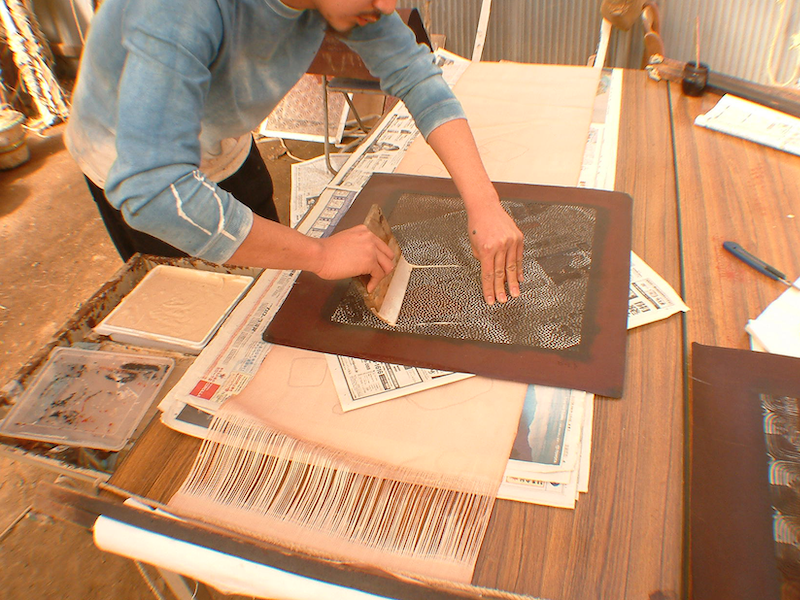 Dyeing Studio "Shikkaigyo" for kimono Textile What is "Shikkaigyo"?
Hineno Katsujiro Syoten responds to various requests, making full use of their artistic sensibility and manufacturing technology that has be refined over many generations.
This dyeing studio is "Shikkaigyo". Shikkaya refers to the entire process of Kyoto dyeing and is also called "Someya." Kyo Yuzen uses a complex technique that has been utilized to create a variety of products. There are dozens of processing steps from the beginning to end, and even more techniques in dyeing. Without the expertise of these amazing designers and dyers, the world would certainly be a much duller place to live.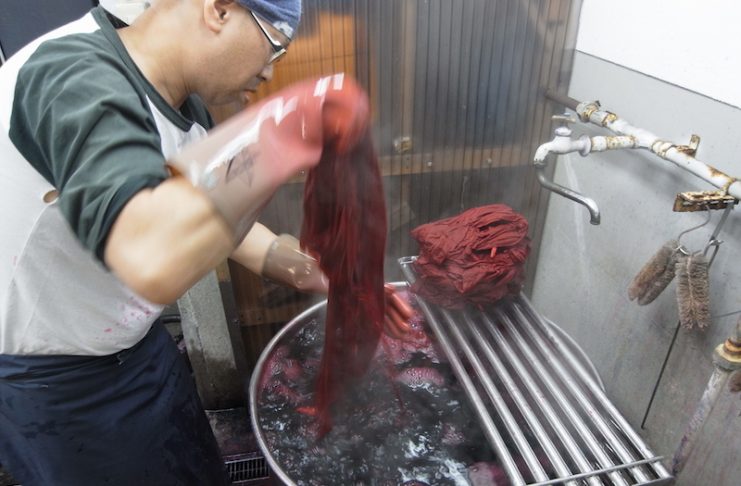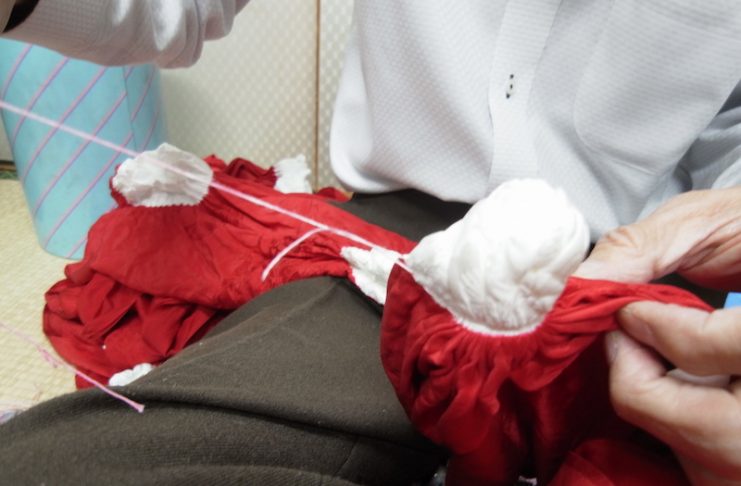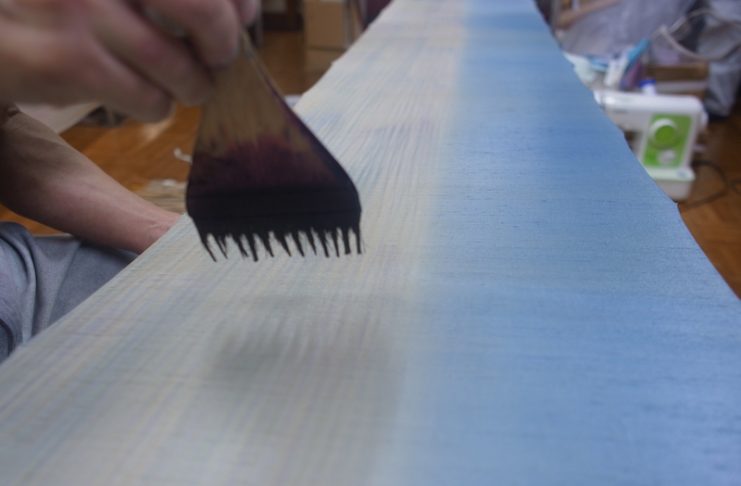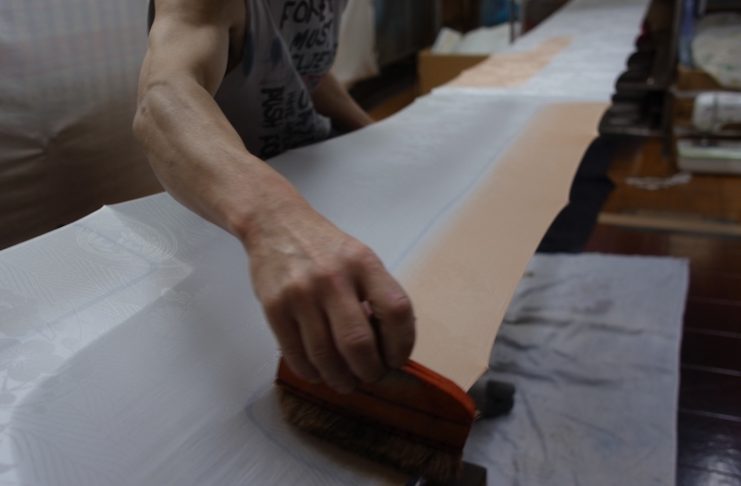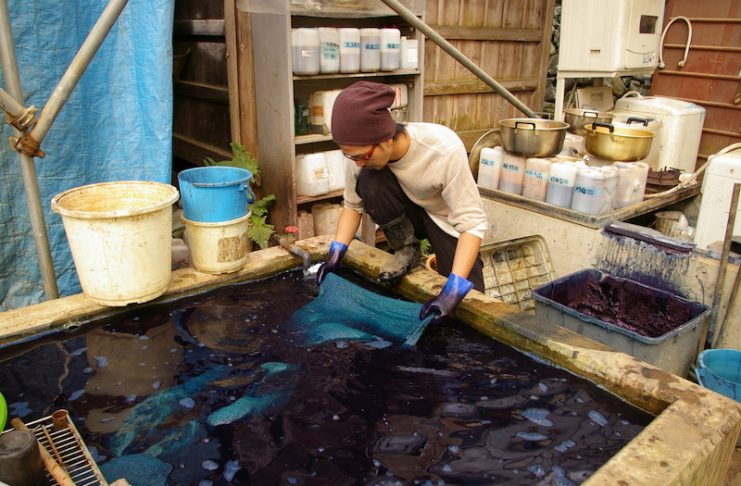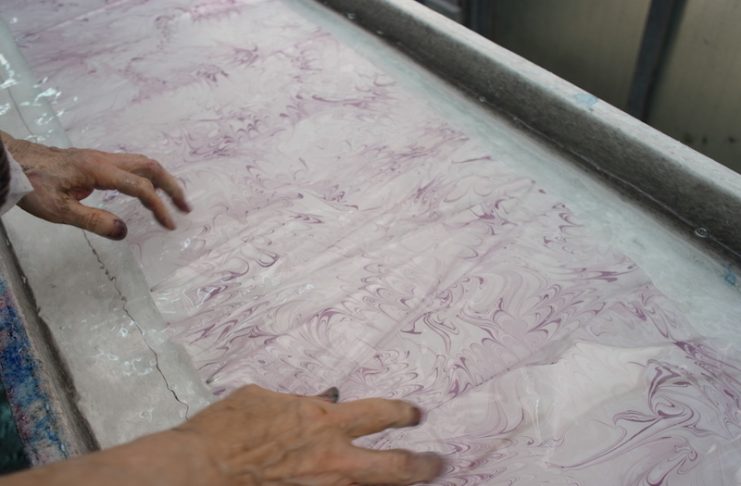 The first Jiro Hineno set up a shop in Mibu in 1947.
Recently, the store has moved to Nishijin, Kyoto and is being led by Kyozome.
When it made the move, Hineno Katsujiro Syoten inherited the legendary dyeing techniques from Kyoto, and over 150 specialty processing companies with advanced dyeing and weaving techniques. Over the years, many exciting Yuzen designs have been developed.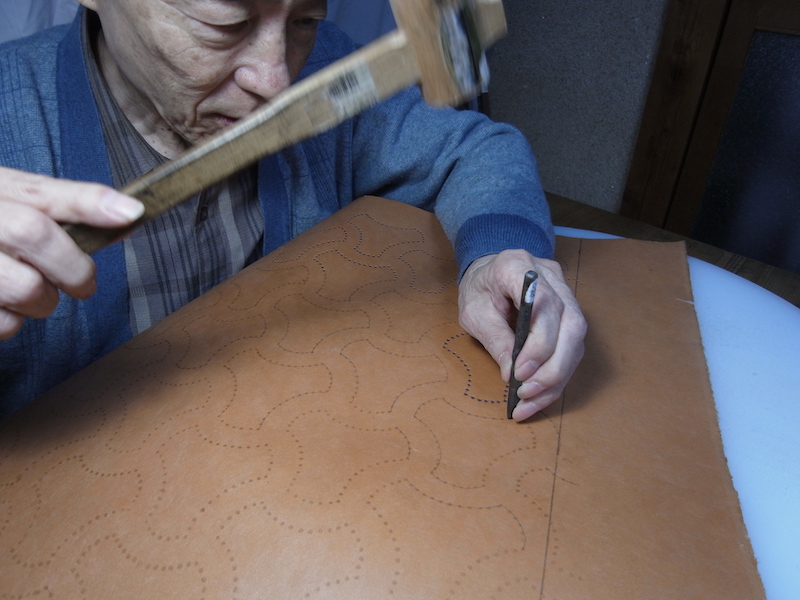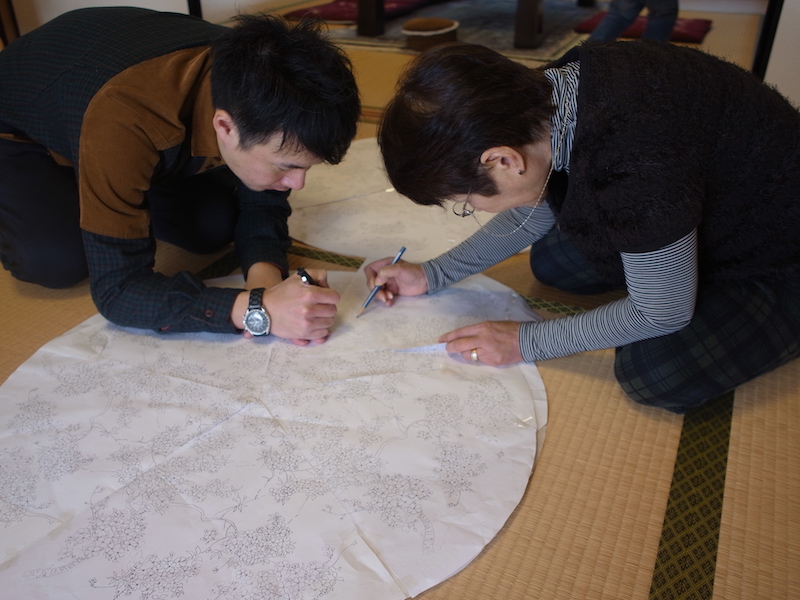 Kyoto Yuzen continues leading this industry into the future by producing quality products. Hineno Katsujiro Syoten creates new values for dyeing products.
Here are some examples:
The "Ofuki" series is a limited edition product in Kyoto product made with Kyoto Yuzen techniques developed by a traditional craftsman Takashi Hineno, the director, producer, representative, and designer of the Kyo Yuzen brand "SOO-somaru-" at the Hineno Katsujiro Syoten store.
Kyoto Yuzen Hand-Dyed Silk Glasses Wipe "Ofuki" won the 2017 Good Design Award, 2018 Kyoto Design Award, and 2019 Hospitality Selection award. Kyoto Yuzen also produces many souvenirs like the Hand-Dyed Silk Smartphone Wipe "Ofuki mini" which earned the 2019 Souvenir Grand Prix Cool Japan Award and many other award-winning items.
Kyoto
GOOD NATURE STATION 3F
318-6 Inaricho, 2-chome, Kawaramachi dori, Shimogyo-ku, 600-8022, Kyoto, Japan
Products: Chameleon Tie, tete chief

Tokyo
Ginza Mitsukoshi 5th floor
Men's Wear & Accessories/GINZA Closet
4-6-16, Ginza, Chuo-ku, Tokyo
Products: Chameleon Tie, tete chief