Kyoto has many temples and shrines that are famous in Japan and all over the world. But there are many interesting temples that do not appear on the classic tourist routes because they are out of the way of the classic areas you would visit. One of these temples is Nishi-Honganji, the headquarters of one of the biggest Buddhist sects in Japan and a recognized UNESCO world heritage site.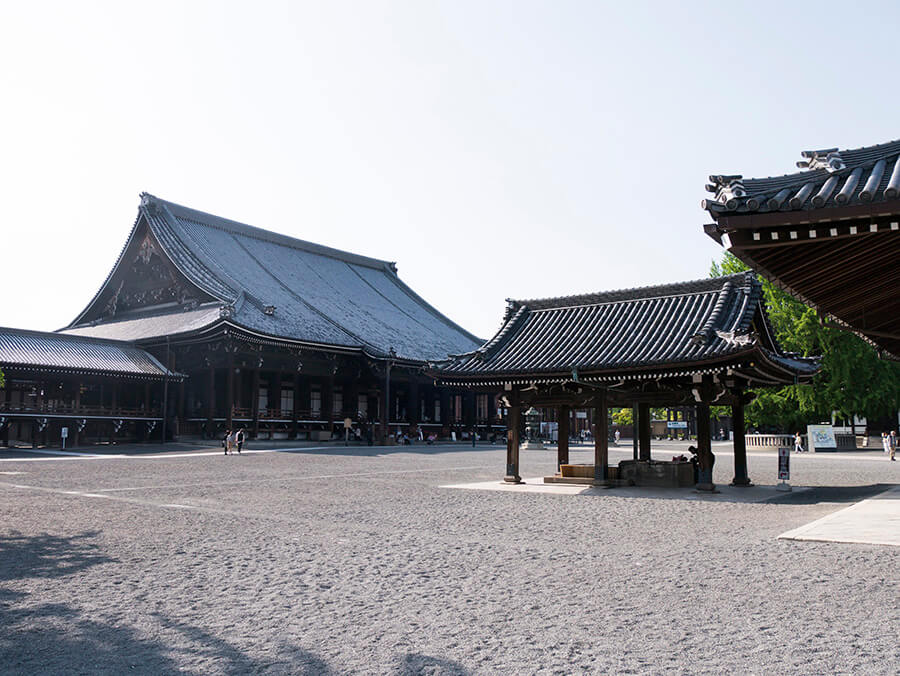 What makes this site so impressive is not only the size of the buildings but that it is the head temple of the Honganji faction of the Jodo-Shinshu sect. The name Honganji is a collective name for Shin Buddhism, the most widely practiced form of Buddhism in Japan with about 20% of the population identifying as active members. This temple has about 10,000 subtemples across Japan and 200 overseas temples.
The temple was built in 1591 by Toyotomi Hideyoshi, after the sect's former head temple in Osaka had been destroyed by Oda Nobunaga due to the temple's interference in politics. In 1602, in order to diminish the power of the Jodo-Shinshu, Tokugawa Ieyasu split the main Honganji in Kyoto into two temples, Nishi Hongan-ji and Higashi Hongan-ji. 
Nishi Honganji's has two large structures, the Goeido Hall dedicated to the sect's founder Shinran and the Amidado Hall dedicated to the Amida Buddha. Amida is the most important Buddha in Jodo-Shin Buddhism. The halls of the temple are beautifully decorated and there are even regular services in the temple. If you're lucky, you can even sit in on one and get a unique Japanese experience.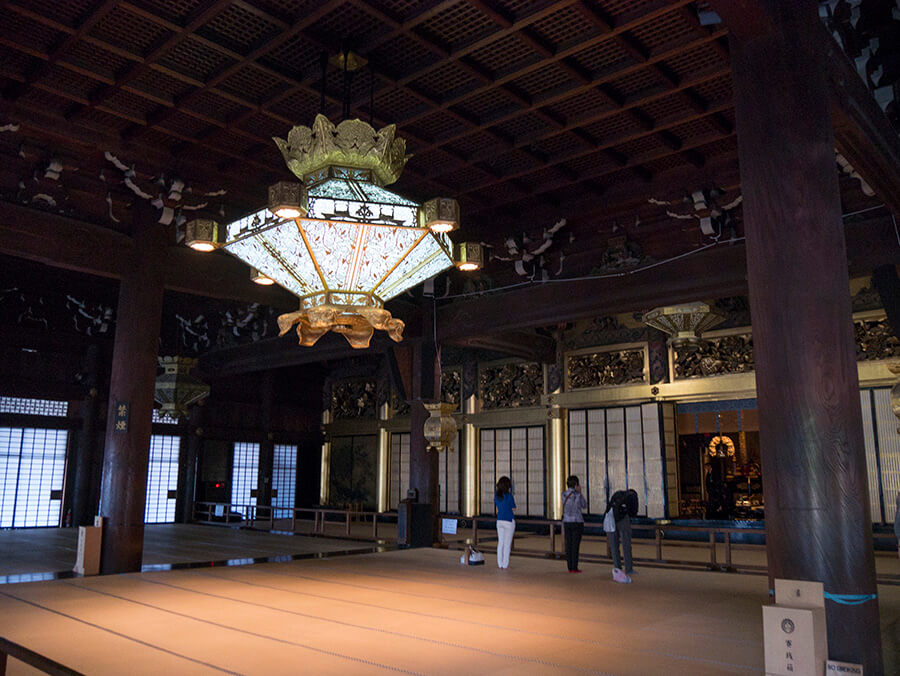 In 1865 Nishi-Honganji was also home to the special police force of Kyoto, the Shinsengumi. It did not please the priests at all that this violent group of samurai intimidated them and took up lodgings in the temple. While walking on the temple grounds you can imagine this spacious area being used for sword fighting practice.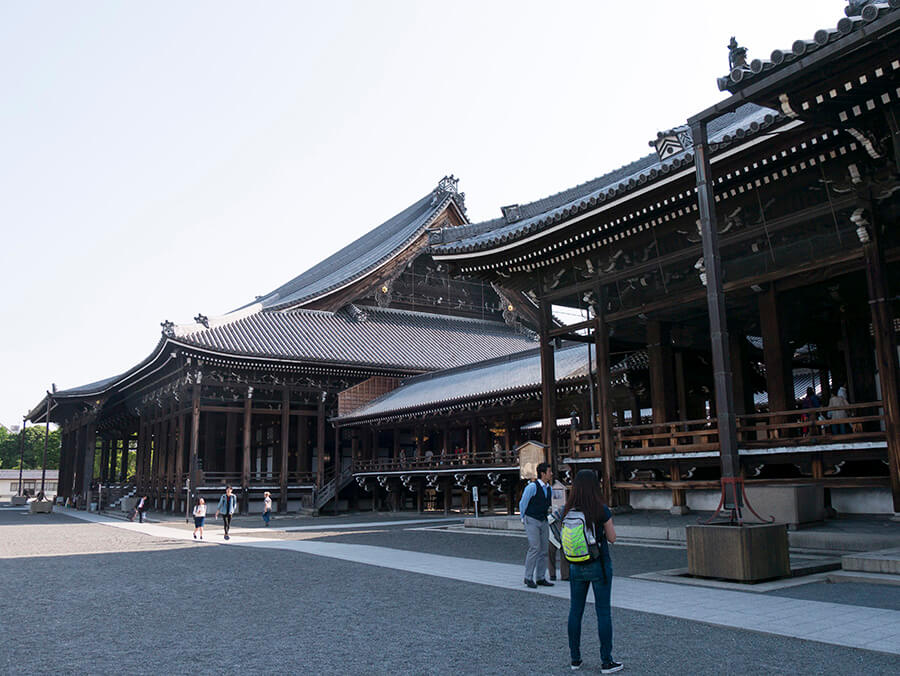 The temple grounds are free to enter for everyone and it is a nice place to relax and think about what you are going to visit next in Kyoto. The wooden structure is so beautiful and the high ceiling makes you feel all the more smaller. There couldn't be a better place to properly meditate than here.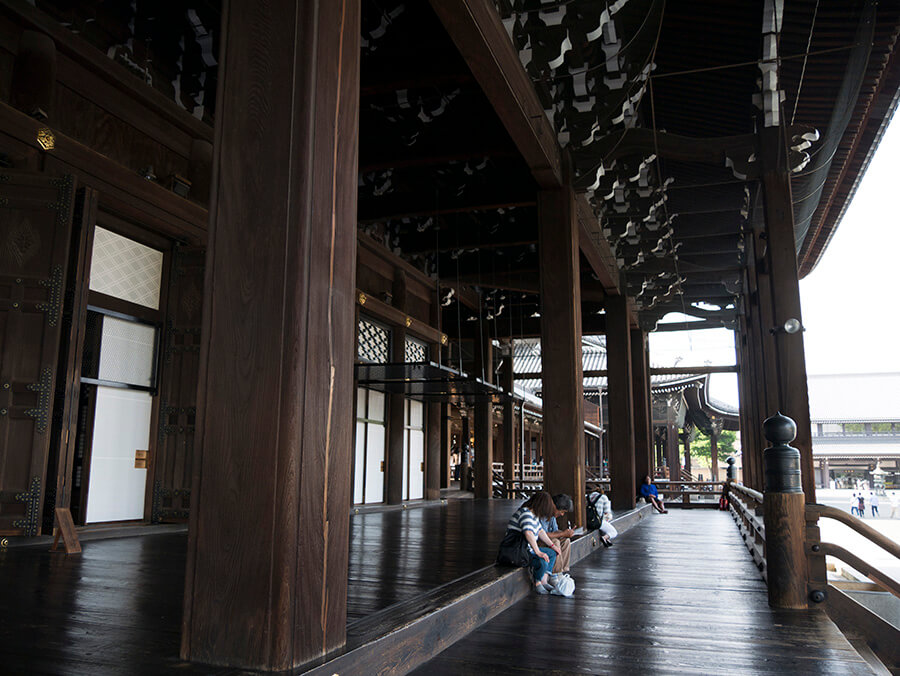 Access
Free to enter, open every day
The Honganji temples are located a 10-15 minute walk north of Kyoto Station.
Hours:  5:30 to 17:30 (March, April, September, October)/ 15:30 to 18:00 May to August) / 15:30 to 17:00 (November to February)
---
WATTENTION NINJA WRITER PROFILE

Ilse Montald
From popular culture to traditional culture, I've immersed myself in both. I love writing about tradition, history and sharing fun discoveries. If I'm not outside watching a festival parade I'm leisurely reading manga in kimono.
MORE ARTICLES BY THIS WRITER
|
ABOUT WATTENTION NINJA