Gifu: The Land of Clear Waters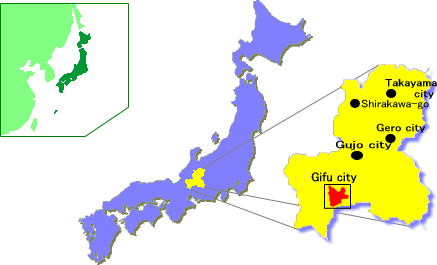 Strategically located in central Japan, Gifu-ken (岐阜県, Gifu prefecture) is made up of five (unofficial) regions and is famous for its beautiful mountain towns, clear waters, traditional cormorant fishing and mouth-watering delicacies.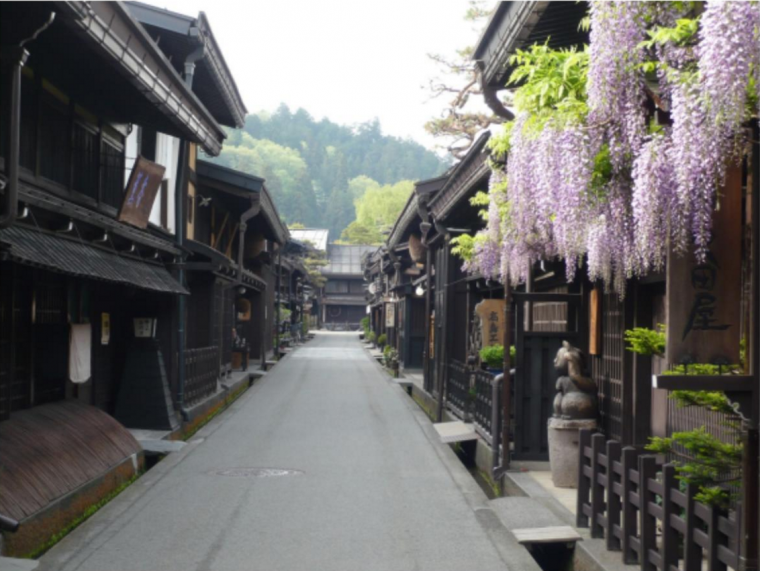 Gifu was so named by the powerful daimyō (大名, feudal lord) Oda Nobunaga during his campaign to unify Japan during the late Sengoku jidai (戦国時代,Sengoku Period). Due to its location, the prefecture was also known as the "crossroad of Japan". Through the Sengoku Period, Gifu's powerhouse status was often referred to by the saying "control Gifu and you control Japan."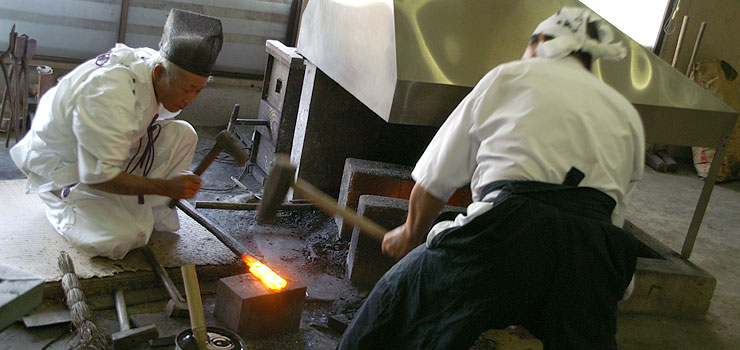 Historically, the prefecture was (and still is) the centre of katana crafting in all of Japan, with the best swords coming from the town of Seki. Now, the prefecture is also known as the number one producer of fake food models in Japan.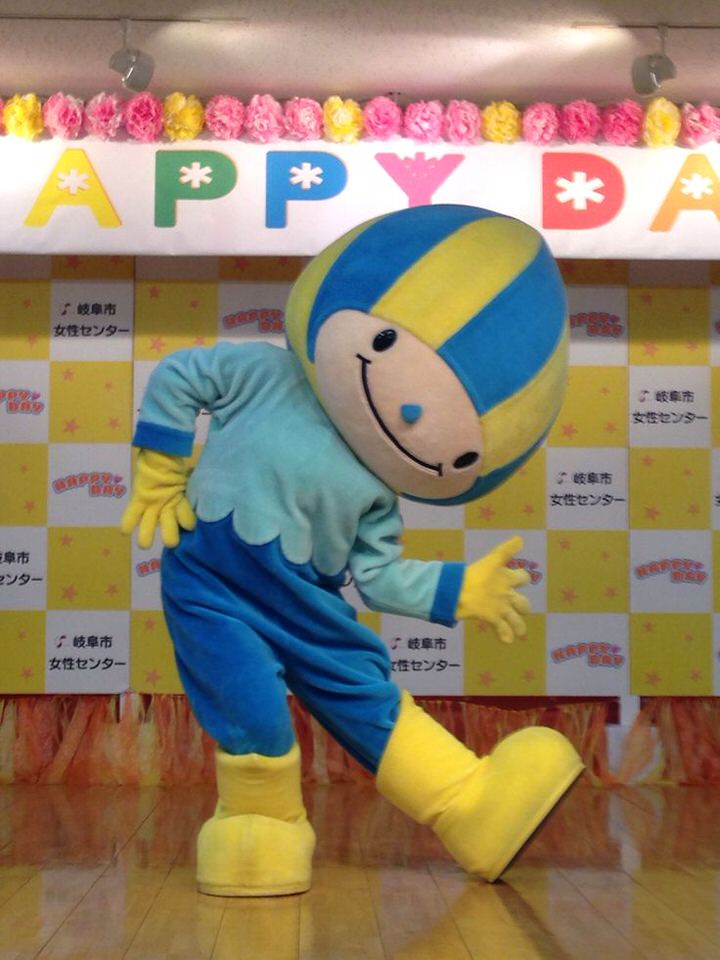 Like other prefectures, Gifu also has its own yuru-kyara (ゆるキャラ, mascot): Minamo. Minamo is a smiling fairy sprite whose yellow stripes represent the shining sun, while his light blue pays homage to Gifu's clear streams, within which he lives. He even has the power to unite people and bring them happiness through the things that he does.
Although tucked deep within a mountainous region, Gifu has plenty of sights to take in, making it a must-go spot for foodies, history buffs, hot spring enthusiasts and nature lovers.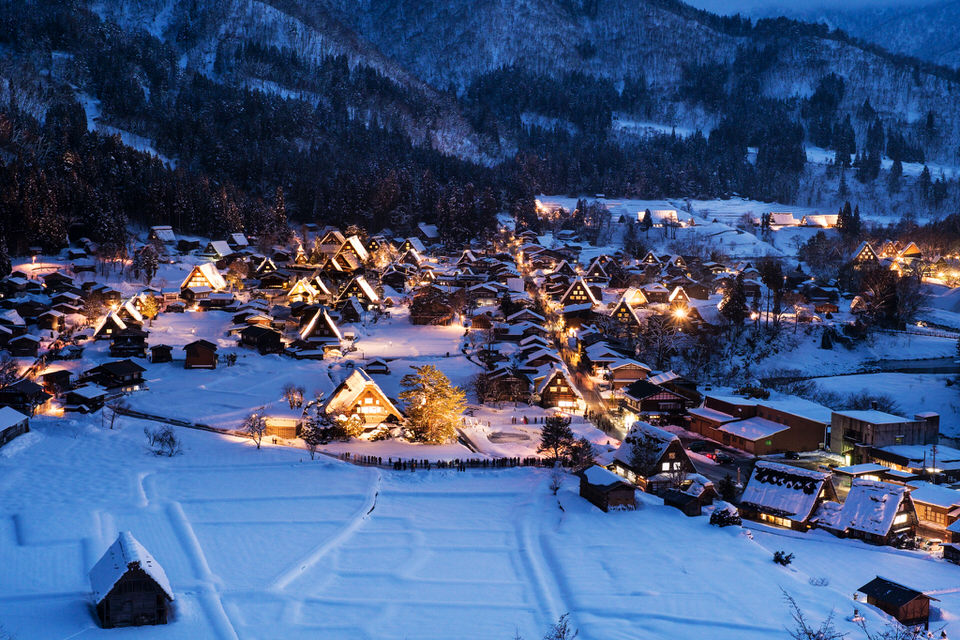 Shirakawagō (白川郷)is a UNESCO World Heritage Site that is famous for its traditional gasshō-zukuri (合掌造), some of which are over 250 years old. Named for their steep thatched roofs that resemble hands pressed in prayer, the A-shaped roofs were developed over many generations and are designed to withstand the heavy winter snowfall. The roofs are made without nails and provide a large attic space that is also used for cultivating silkworms.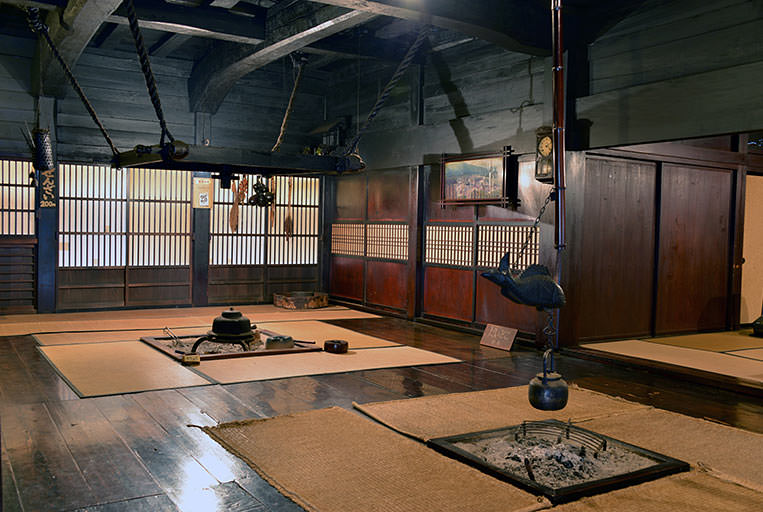 The oldest and largest remaining gasshō-zukuri in the village is called the Wada House. It is still used as a private residence, but part of it is also open to the public and it has many traditional tools on display.
The best way to experience Shirakawagō is to stay overnight in the village in one of the cosy farmhouses. Just make sure to book in advance if you're considering this stop in your itinerary.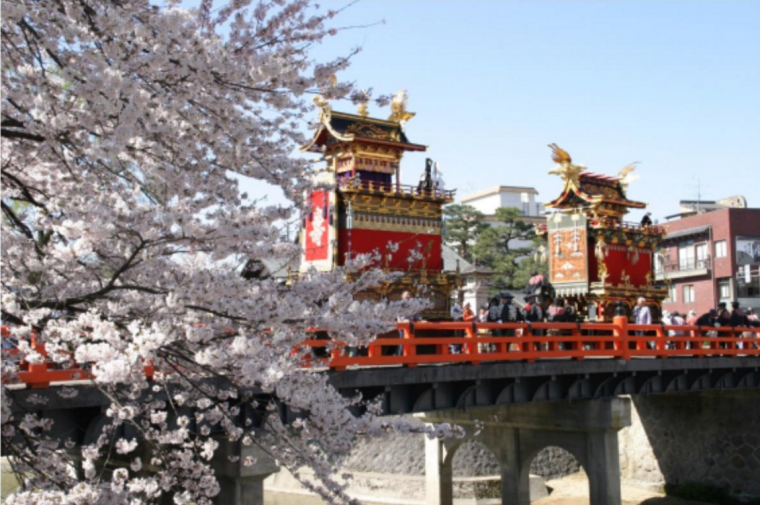 Often referred to as Little Kyoto, Takayama is famous for retaining its original appearance and is commonly referred to as Hida-Takayama to differentiate it from other places with similar names.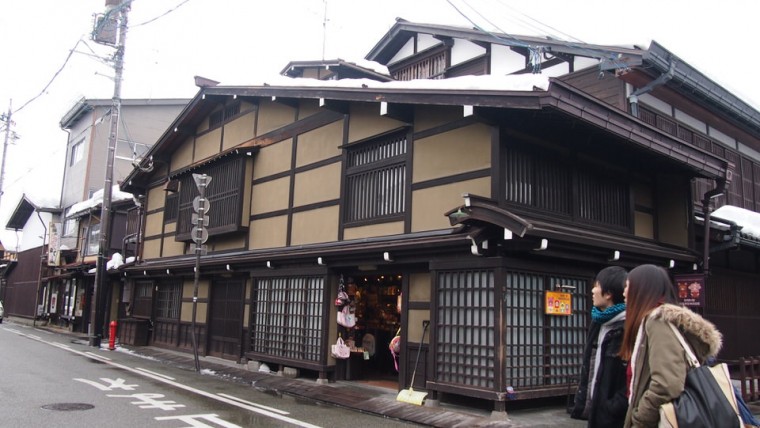 Back in the Edo Period, Takayama thrived as a wealthy merchant town. The old settlement is a beautiful sight to behold, with whole streets of houses, shops, sake breweries and coffee houses well-preserved in their original elegant states – especially along Sannomachi street in the southern half of town.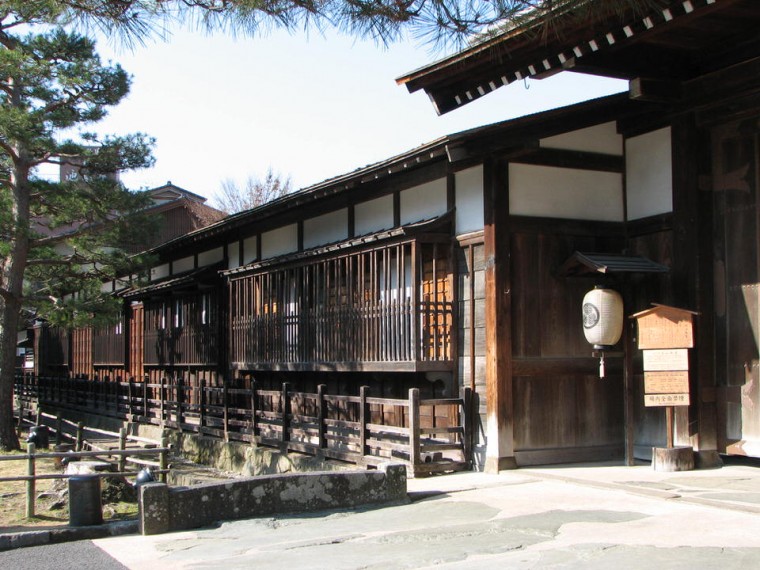 Here you'll also find the Takayama Jinya (高山陣屋), a former government outpost built during the Edo Period when the city was under the direct control of the shogun due to its valuable timber resources. Designated as a historical landmark in 1929, the building continued to be used as a public or prefectural office until 1969. It is now the last building of its kind and has been restored almost entirely to its original Edo Period state making it a truly one-of-a-kind place to visit.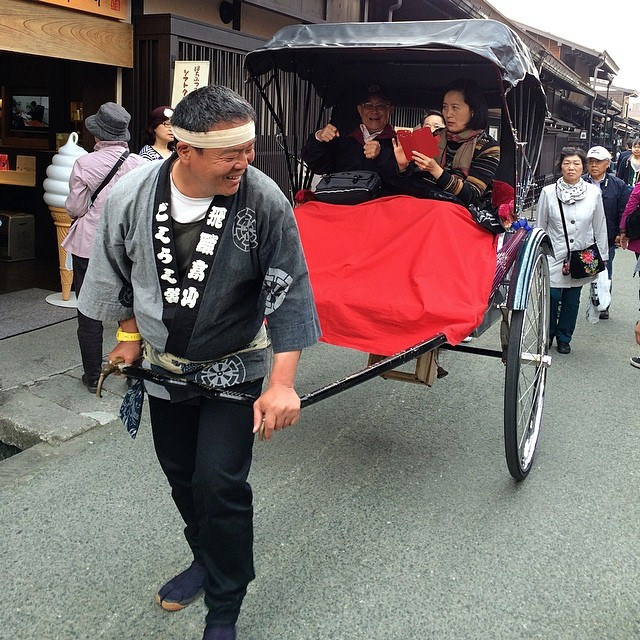 While you're there, make rickshaw tour of Takayama's old town as an alternative way of sightseeing. Also, don't miss the two morning markets held daily in front of the Takyama Jinya and long the Miyagawa River. There are plenty of stores selling local crafts and farm produce for you to buy.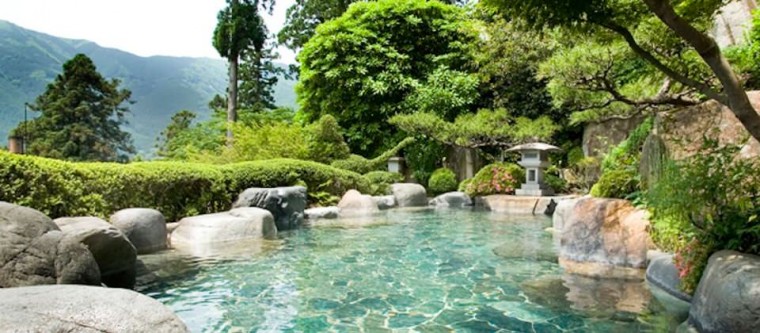 If you love soaking it up in hot springs, Gero-shi (下呂市, Gero City) is where you want to be. Listed as one of the "Three Famed Host Springs" in Japan, Gero-shi has been an onsen town since the 10th century and is filled with ryokans, public baths and free foots baths. The springs are famous for their smooth water and are nicknamed bijin no yu (美人の湯, springs for the beautiful). The town is surrounded by nature and is found along Hidagawa (飛騨川, Hida River); the river featured in a popular kabuki play, Musume Dojo-ji – a story about a maiden in love with a celibate monk who takes the form of a serpent to cross the river to pursue him.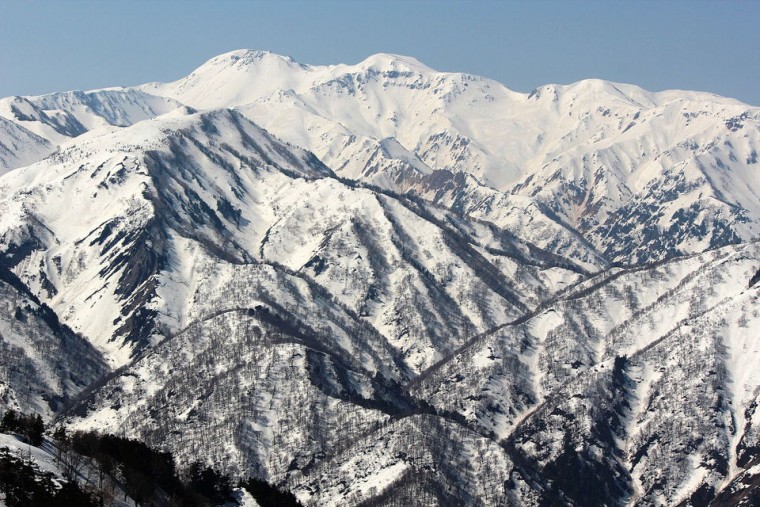 For nature-lovers, one must see site is Haku-san (白山 , Mount Haku). A potentially active volcano, Mount Haku straddles the borders of Gifu, Fukui and Ishikawa Prefectures. It is one of Japan's Sanreizan (三霊山, Three Holy Mountains), together with Mount Tate and Mount Fuji. The mountain is considered to have three main peaks with the tallest, Gozengamine (御前峰), standing at 2,702m. Because it is very prominent from the nearby coast and appears white even after the mountain range has lost its snow, Mount Haku still appears white, which is one explanation for the its name which means "white mountain".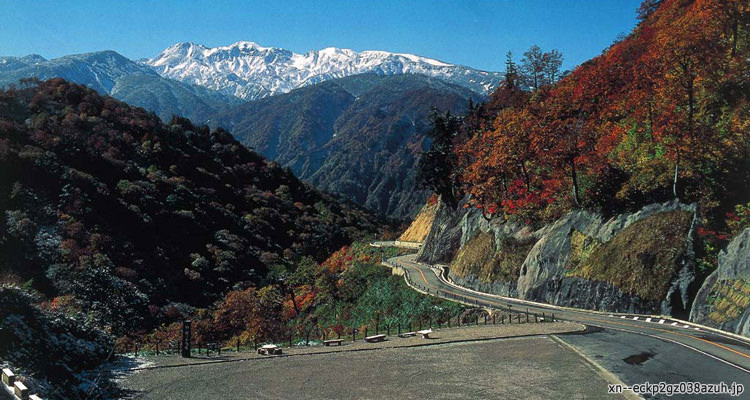 Mount Haku is a national park that has seen very little human intrusion, leaving its mountainous greenery largely untouched making it a popular destination for trekking. If you choose to drive to Mount Haku, the Haku-san Super Rindo is a 33 kilometer route that connects Ishikawa and Gifu and passes the magnificent Fukube-no-otaki waterfall.
Amongst the many delicacies that Gifu is famous for, there are three that stand out the most: Hida Beef, the Ayu and sake.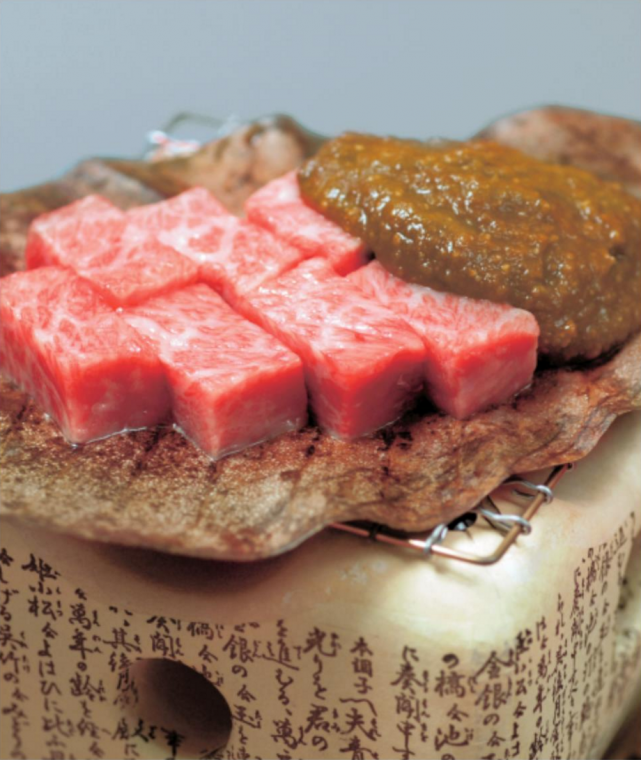 Hida gyū (飛騨牛) is a specific type of beef that comes from Kuroge Washu (黒毛和種, Japanese Black) specially reared in the mountain town of Takayama. Hida gyū is considered a high-quality meat due to its intensely marbled appearance. Plus, it has to meet strict requirements from various national associations before it can officially be titled Hida Beef.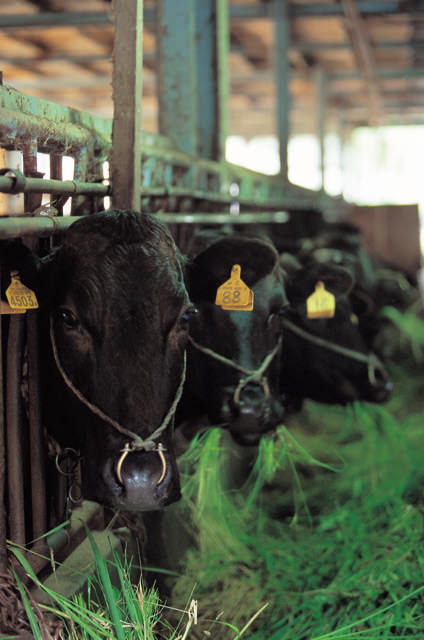 Thanks to Gifu's expansive natural environment, clear water, rich earth and clean air, the cattle raised here can live a relatively comfortable and healthy lifestyle. This results in beef with an umami-rich, succulent flavour that has a melt-in-your texture which can be enjoyed grilled,roasted or even as shabu-shabu.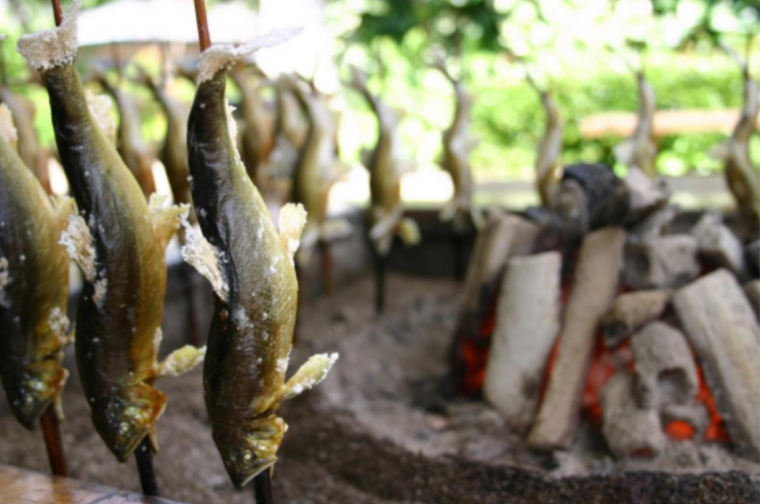 A distant relative of trout, Ayu (鮎) is Japan's most highly prized river fish. This slippery, silvery fish travels a seasonal migration route throughout the year, similar to salmon and can only be found in the clearest and purest rivers, such as Gifu's crystalline Nagara river. This summer delicacy has a unique flavour that is said to resemble watermelon!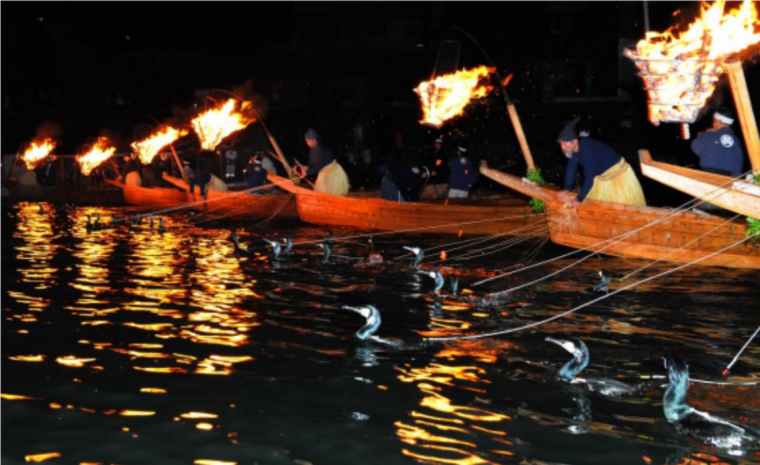 The 1,300 year old traditional trade known as Gifu Nagaragawa no Ukai (ぎふ長良川の鵜飼 , Cormorant fishing on the Nagara River) has played a vital role in the history of Gifu City as a means of survival and profitable industry. During the fishing season (May 11 to October 15) many tourists flock to Gifu to watch the elegant fishing birds in action and enjoy the fish that can be cooked by grilling, boiling or even as tempura.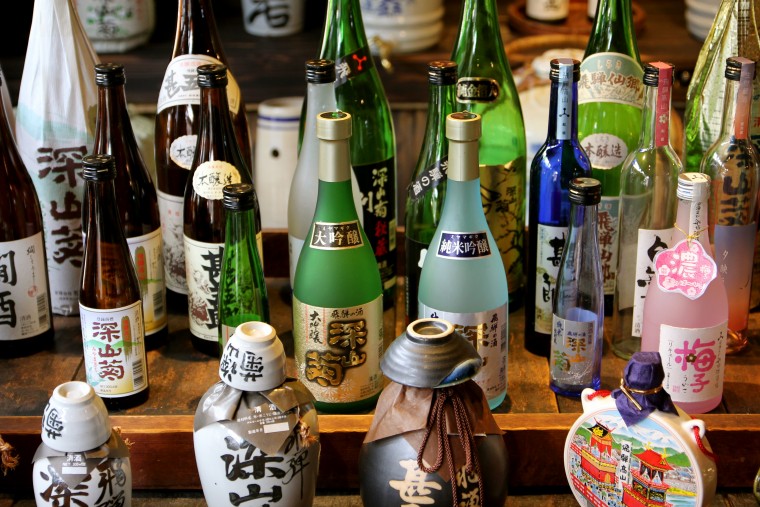 Gifu is also one of the leading sake produces in Japan, with over 50 breweries in the prefecture. Thanks to its mountainous region, cool climate and pure, clear water, Gifu has the ideal resources to produce high quality sake. Another important ingredient used in producing premium sake with a well-balanced flavour is the use of Hidohomare rice, which is grown with crystal-clear snowmelt water flowing from the mountains.
Gifu sake is in such high demand in Japan that few bottles ever make it out of the country. So while you're in town, make some time to savour a cup or two.
The Chubu Centrair International Airport is conveniently located in the city of Tokoname, just 57 minutes from Gifu Station. To reach Gifu Station from the airport, take the Meitetsu Limited Express towards Shinunuma, and then change at Kanayama Station to the Tokaido Main Line towards Ogaki. ¥1,710.
Original article published: March 15, 2018