After being closed for renovations in February 2016, the RIHGA Royal Hotel Kyoto was reopened on Sep. 8th to provide outstanding levels of service to all its customers. It was their first full renovation project since it opened in 1969, and the hotel now serves as a modern landmark of the area. The concept of the renovation was to create a Warm Contemporary Japanese Style, which seamlessly integrates materials that symbolize Kyoto's original landscape, such as bamboo and stones, into a modern architectural design. The entrance and lobby are decorated with lighting fixtures highlighting the stone art on the floor. Walking through the entrance, customers can immerse themselves in the wonderful world of Japanese aesthetics.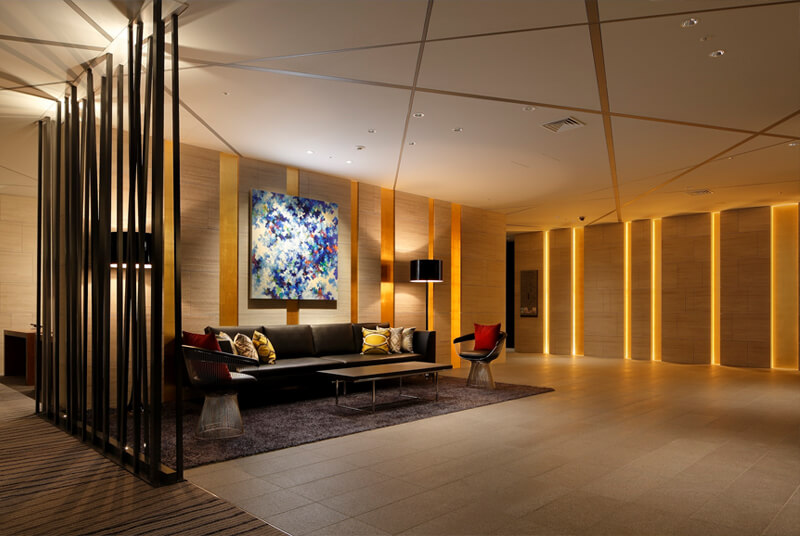 The concept continues all the way to the 10th floor with all 489 rooms getting a full makeover. WAttention staff got to stay in a Premium Suite Room on the 9th floor, an area designated for premium customers. The room was decorated with a bamboo forest theme with a subdued palette creating a quiet and relaxing atmosphere. Included in the room were luxurious amenities such as a Nespresso coffee machine and interior items from Kohchosai Kosuga, a Japanese premium brand of bamboo craft. The rooms on the 3th – 7th floor also convey the same warm and welcoming feel in the contemporary Japanese style.
Another highlight of the hotel is the All Day Dining at the Kaza restaurant. The restaurant provides a variety of Japanese and western food and sweets, made with carefully selected seasonal ingredients. You can enjoy high quality and delicious meals in a buffet style from breakfast to dinner.
Only a 7-minute walk from Kyoto Station, this is a great place to pamper yourself with luxury design and services.
RIHGA Royal Hotel Kyoto
Address: 1 Taimatsu-cho, Shiokoji-sagaru, Higashi Horikawa-dori, Shimogyo-ku, Kyoto
Access: 7-min walk from Kyoto Station, Free Shuttle Bus departs from Kyoto Station every 15 minutes from 7:30am – 9pm
Tel: +81 (0)75-341-1121
URL: http://www.rihgaroyalkyoto.com/