Lake Kawaguchiko is probably one of the most known out of the Fuji Five Lakes, but we decided to explore Lake Yamanakako. In the morning, the bus ride from the Fuji 5th Station to Mt. Fuji Station, plus the bus ride from Mt. Fuji Station to Lake Yamanakako, together takes only 30 minutes. This summer resort town is the perfect place to unwind!
Lake Yamanaka
Once arriving, we made our way to PICA Yamanaka Lake Village (for those spending the night, check out their cabins), where we rented vintage-like, colorful bicycles. Crossing the street over to Lake Yamanakako, we found a safe bicycle lane that goes around the entire lakeside (about 14 kilometers), making it the perfect family activity. Along the way, we passed cafes, a craft shop, an antique shop, parks, and docks where you can board pedal boats in the shape of swans or tea cups. Also, there are multiple spots where you can park your bicycle to take picturesque photos of the lake and Mt. Fuji, so you will want your camera out all times!
Being adventurous, we strayed from the path to visit Yamanakako Hana-no-Miyako Park, where we were met with a vast field of colorful cosmos (when the weather cooperates, you even get a stunning view of Mt. Fuji!).
Dine in the PICA Yamanaka Lake Village
Making a full circle, we decided to have lunch at FUJIYAMA KITCHEN, which is also located in the PICA Yamanaka Lake Village. Here they serve fresh, healthy meals; perfect after a day of fun summer activities! On such a beautiful day, we decided to enjoy our meal on the patio, overlooking a garden where they grow vegetables for their dishes. With the lake breeze, it was the ultimate resort experience!

Do you ever find yourself wanting to take a take a nap after a good meal? Well PICA Yamanaka Lake Village also offers a cafe where you can order a refreshing drink while swinging in a hammock. For those who want to explore, there is also a tree house where you can take your drinks.
With our stomachs fed and our bodies rested, we were off to catch the Lake Yamanakako Pleasure Cruiser "Swan Lake," which was in the form of a queen swan! The elegant interior designed by the famous Japanese industrial designer Eiji Mitooka, it feels as though you are royalty. You can either relax in comfort with the indoor seating inside or enjoy the fresh breeze on the dock upstairs. Taking you across the lake in just 25-minutes, it is the perfect place to look back and share the highlights of your trip!
After being fully rejuvenated, with a heavy heart we made our way back to Tokyo by catching a Fuji-Q Highway Bus from Lake Yamanakako. Throughout this adventure, the transportation and attractions were so well thought out for visitors that it was truly a stress free trip! Lake Yamanakako is the perfect summer resort destination for those looking for a weekend getaway!
Although we have to make our way back to Tokyo from here, Fuji-Q Highland is a strongly recommended attraction. First, hop on a local bus headed for Fuji-Q Highland here. After reaching Fuji-Q Highland, you can tour the premises with a free shuttlebus, stopping by Fujiyama Museum to appreciate paintings of Mt. Fuji and enjoy images of Mt. Fuji's four seasons projected on a gigantic screen. You can even experience the Fuji Airways virtual flights. Enjoy Mt. Fuji to the fullest even on rainy days by visiting the two attractions.
PICA Yamanaka Lake Village
———————————————————
Mt. Fuji Pass can be used on
–local bus
–pleasure cruiser "Swan Lake"
–Fujikyu railway
–Fujiyama Museum
–Fuji-Q Highland (admission + attraction pass)
Discount fare: 10,240 Yen (2 days). As the two-day bus pass costs 8,000 Yen, you save 2,240 Yen immediately with Mt. Fuji Pass.
———————————————————
Go back to DAY ONE
Enjoy the Mt. Fuji Area to the fullest with this useful tool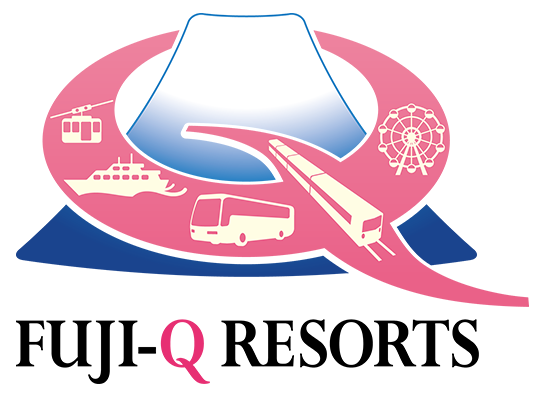 ・Mt. Fuji Pass 
This is a tourist pass especially made for foreigners visiting Japan. Save on sightseeing and transportation and get preferential access to different tourists facilities, including Fuji Q Highland.
Find out more here:
http://bus-en.fujikyu.co.jp/mtpass/