Mt Fuji has long been regarded as an emblematic symbol of Japan. It is an object of worship and source of artistic inspiration for Japanese artists and poets. Over the past centuries, the sacred mountain has become a must-visit destination for both locals and foreigners. Visitors can unveil its mystique charms either by appreciating it from afar or by climbing to the top. Join WAttention editors as we set off from Tokyo to discover the multifaceted beauty of Mt Fuji!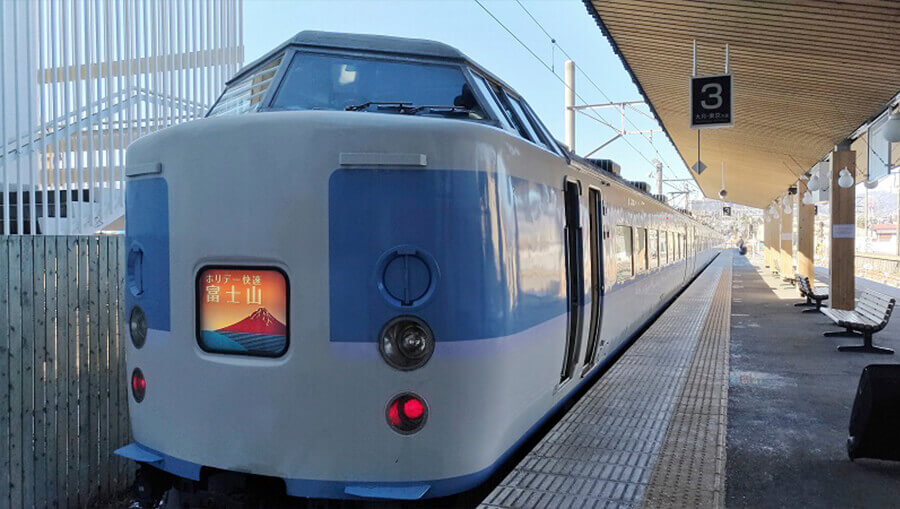 Mt Fuji straddles the border of two prefectures, Shizuoka and Yamanashi. Popular attractions include the five lakes located on the Yamanashi side—Lake Kawaguchi, Lake Motosu, Lake Sai, Lake Shoji and Lake Yamanaka. To discover the richness of Lake Yamanaka, WAttention editors hopped on Holiday Rapid Fujisan No. 1 (operating on weekends until June 25) headed for Fujisan Station from Shinjuku.
Fujisan Station
---
A two-hour ride from Tokyo takes you directly to Fujisan Station. The roof of a shopping center linked to the station is a secret spot only the locals know about. Buy a taiyaki, or Japanese fish-shaped cake with red bean paste filling, from the souvenir store next to the station and enjoy it while appreciating Mt Fuji. You can also get a souvenir ticket in the shape of Mt Fuji here and bring it home with you as a keepsake.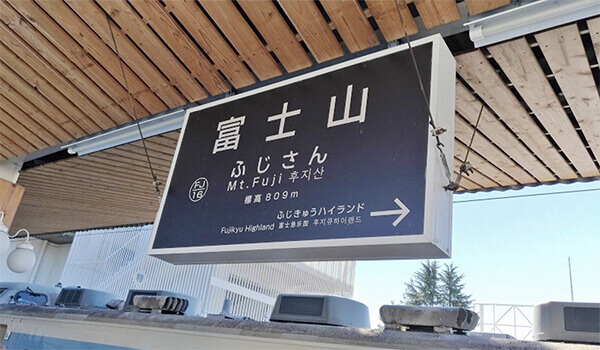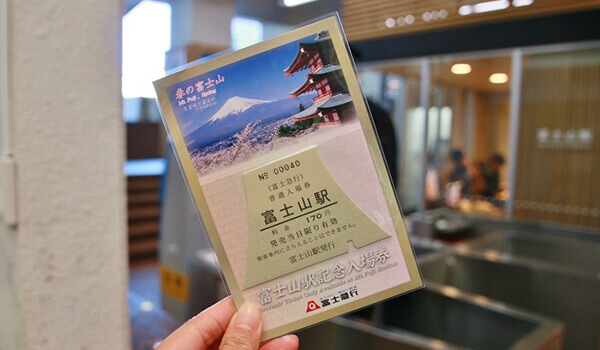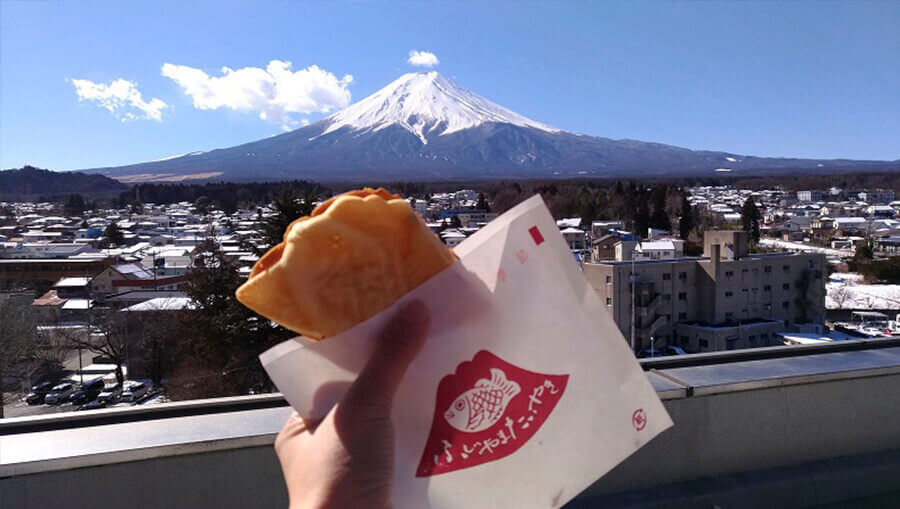 Shinobi-no-sato Ninja Village
---
The village's Japanese garden is in perfect harmony with Mt Fuji in the backdrop. If time permits, take the time to soak your feet in the outdoor foot bath area overlooking this magnificent garden. As the name of the theme park suggests, you also get to push through hidden doors, shoot star blades and see real ninjas in action. Come and experience the secret world of ninja for yourself!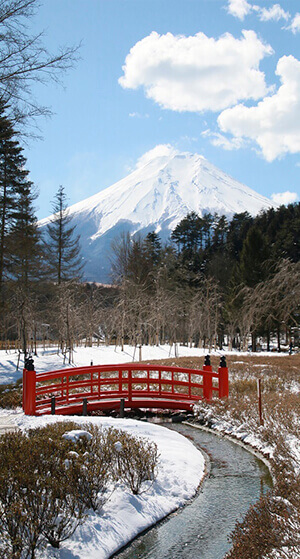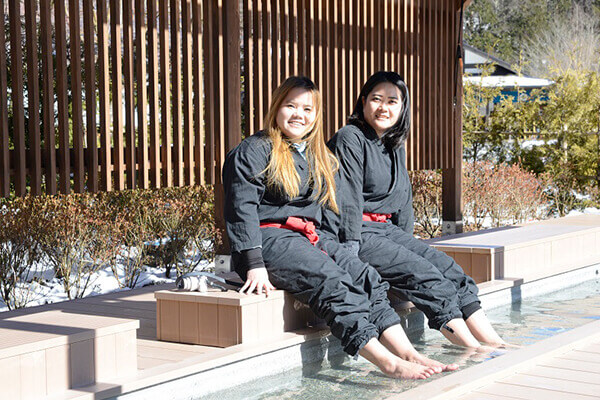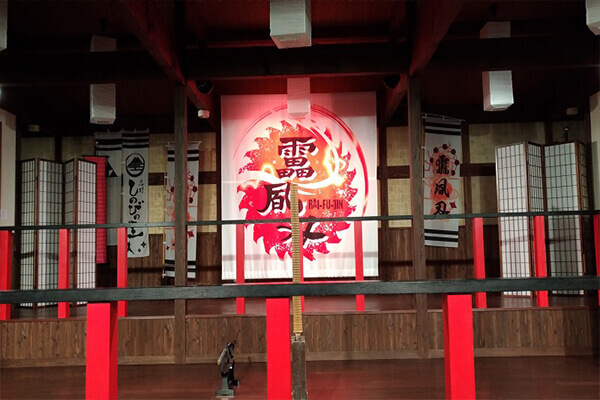 Lake Yamanaka Swan Cruise
---
View Mt Fuji from different angles on a swan-shaped cruise that takes you around Lake Yamanaka, the largest of the five lakes surrounding Mt Fuji. While on the boat, don't forget to get one of the Mt Fuji cookies. For those not so much into cruises, get a picturesque view of Mt Fuji with the elegant swan cruise, blue skies, white clouds and clear waters in the background.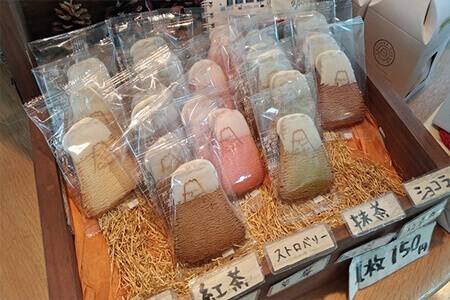 Fuji-Q Highland
---
Fuji-Q Highland is a renowned amusement park with several Guinness World Record breaking roller coasters. For those who are brave enough to ride on top of the roller coasters, don't forget to catch a glimpse of the breathtaking Mt Fuji before you drop speed fast.
Next to Fuji-Q Highland is a theme park featuring cartoon characters Lisa and Gasper. This unique place offers a truly authentic French atmosphere with Lisa and Gasper at every corner and every turn. Fans would not want to miss Les Rêves Salon de thé, a gorgeous French style café where afternoon tea can be sampled, and the gift shop which sells Lisa and Gasper goods.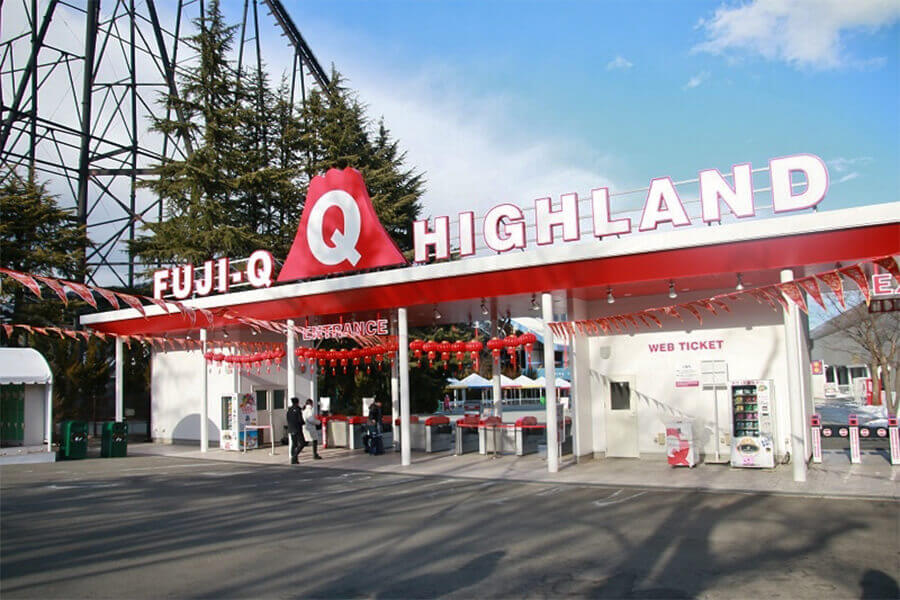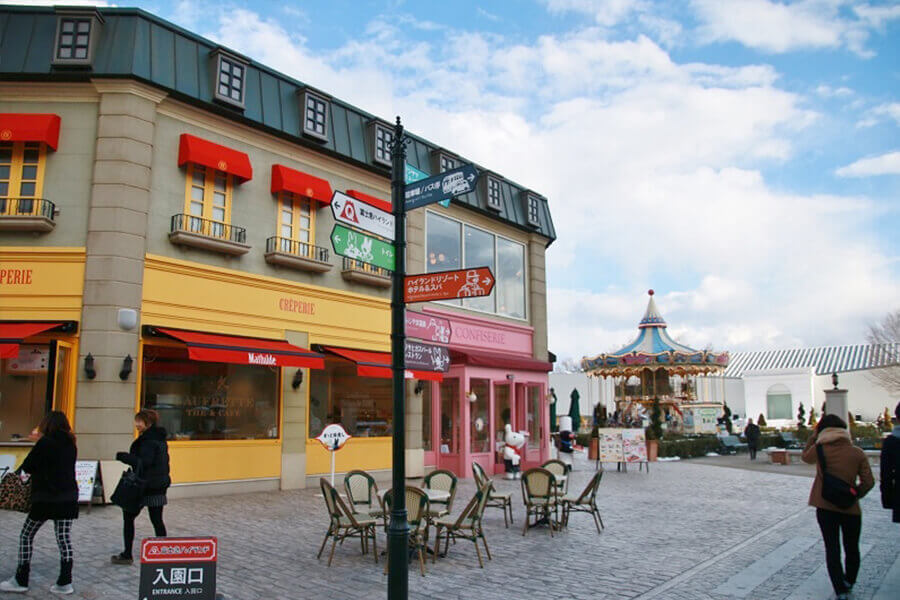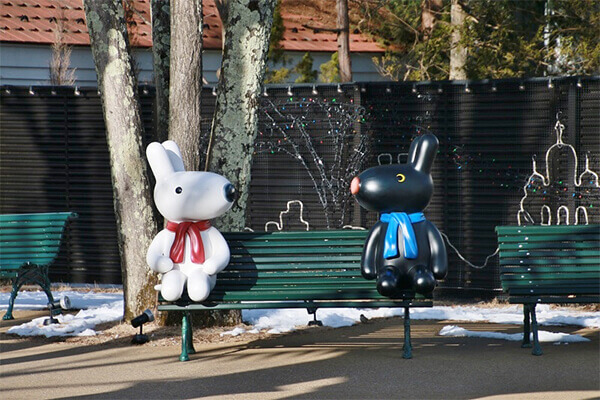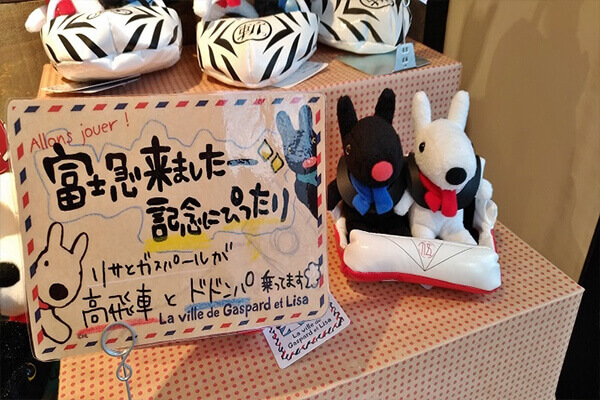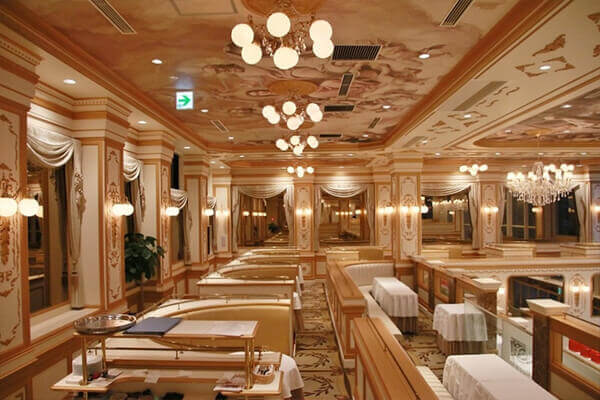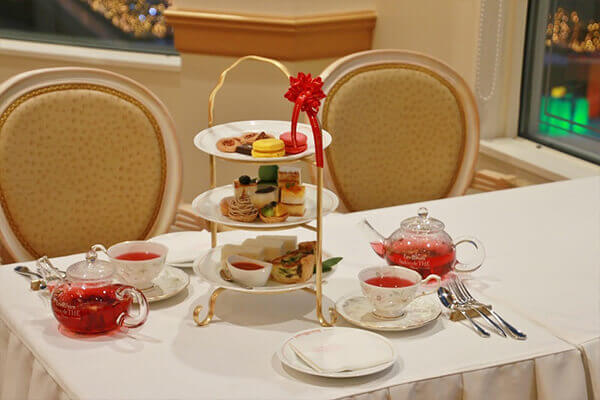 Hotel Mt Fuji
---
Located on a hill overlooking Lake Yamanaka, the hotel offers an unobstructed view of Mt Fuji from its courtyard. On clear summer mornings from December to early March, the rising sun shines off the surface of Mt Fuji, giving it a unique red color. For a limited time from mid-October to late February, you can see the sun shine at the peak like a diamond. February is a good time of the year to visit because the weather is relatively stable and, if lucky, you get to see both views of Mt Fuji. Free shuttle bring guests to the firework display venue Lake Kawaguchi during winter.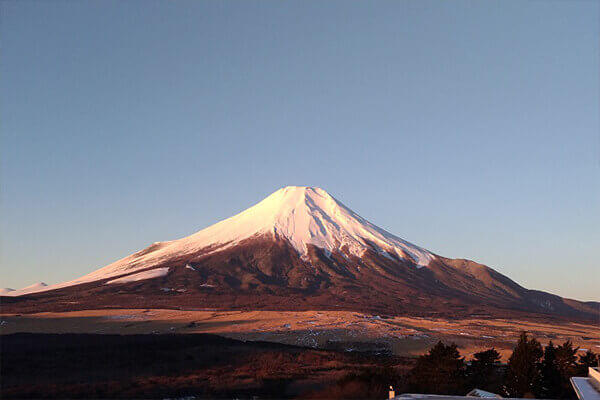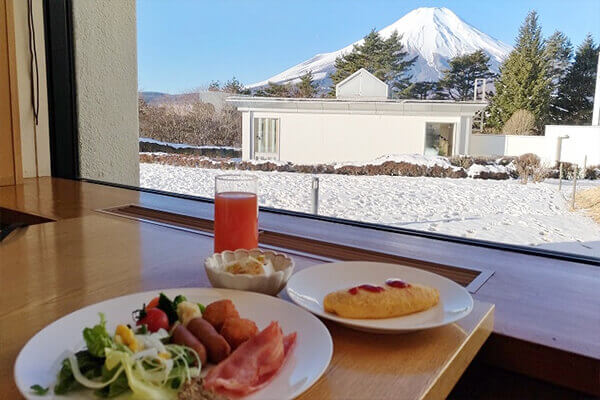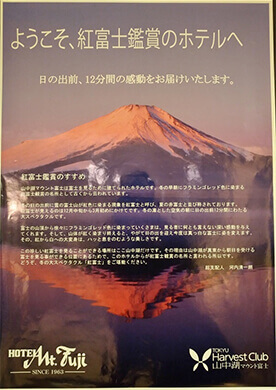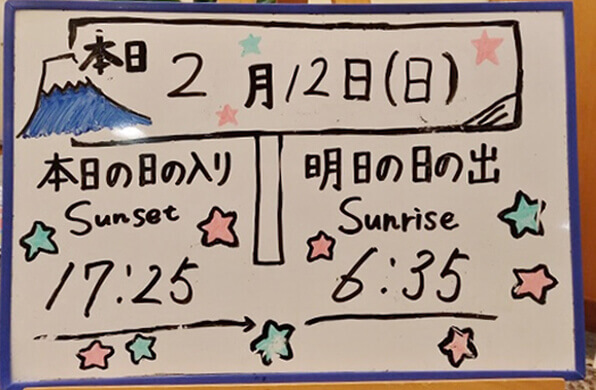 Oshino Hakkai
---
Oshino Hakkai is a natural treasure consisting of eight ponds fed by clear spring from Mt Fuji. You can get great views of Mt Fuji here on a clear day. If luck is on your side, you can see a marvelous image of Mt Fuji reflected on the surface of a pond called Kagamiike. Without a doubt, Oshino Hakkai is the perfect place to encounter the mysterious power of nature.

WAttention editors recently visited Hatsushima, the nearest island from Tokyo, on an interview trip. We boarded ile de Vacances Premier from Atami and were amazed by the stunning view of Mt Fuji on the way. Soaring seagulls under the blue skies and clear waters, coupled with Mt Fuji, is as beautiful as a poem. Japanese people always ask for the direction of Mt Fuji when touring an area within the viewing distance of the sacred mountain. This is because Mt Fuji has so many different faces, changing its character every minute.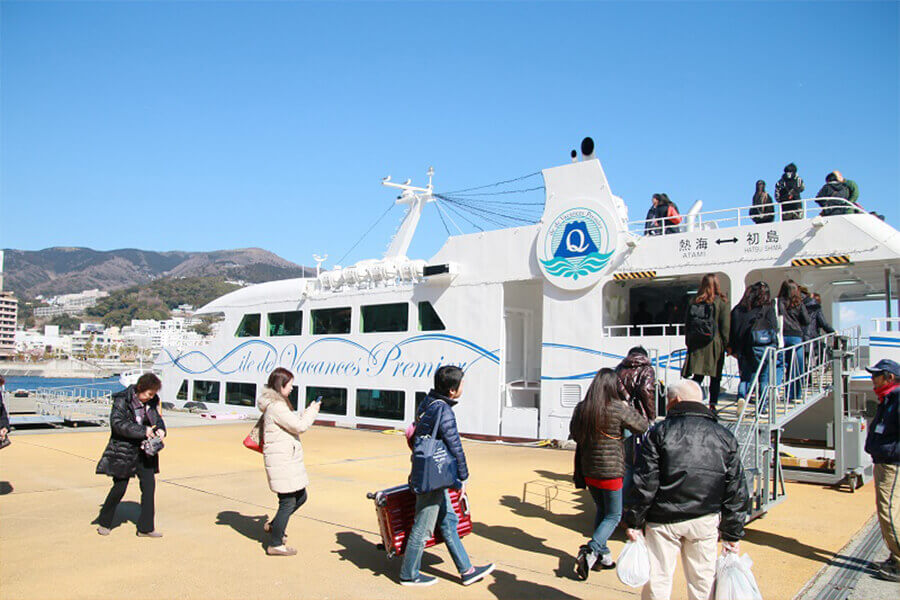 Mt Fuji sits serenely in the background as waves break on rocky shores at Hatsushima. This picturesque view can be compared to the Grave Wave of Kanagawa by Katsushika Hokusai, a Japanese artist of the Edo period.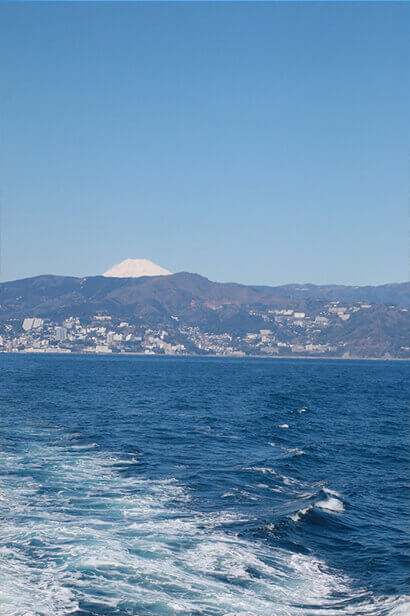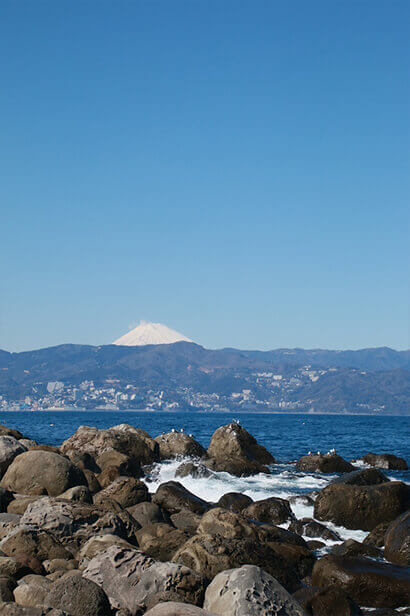 Island Resort is an on-island resort with many leisure activities, such as tropical plant viewing, ocean spa, outdoor camping and various adventure courses. Get a cocktail while sunbathing at Asian Garden R-Asia, or experience the rush of adrenaline by walking on SARUTOBI's six-meter high suspension bridge—an enjoyment suitable for all ages.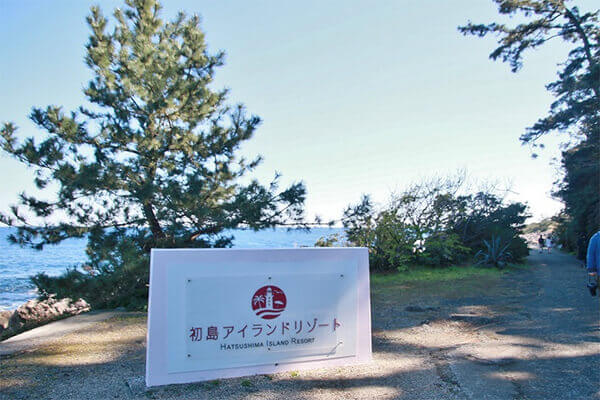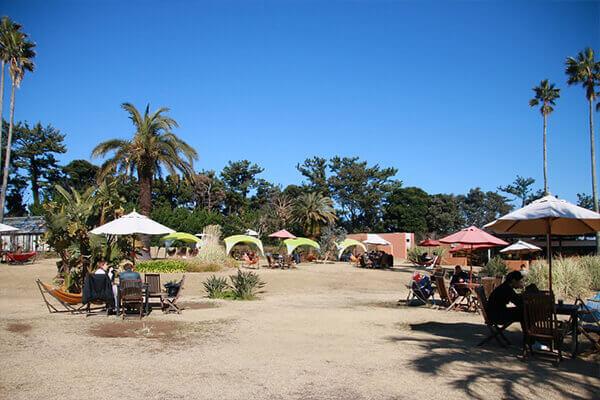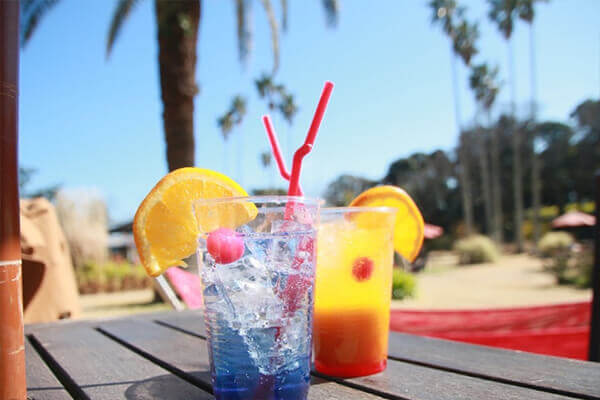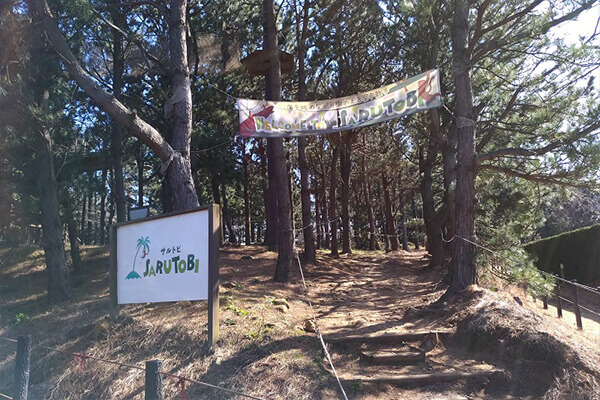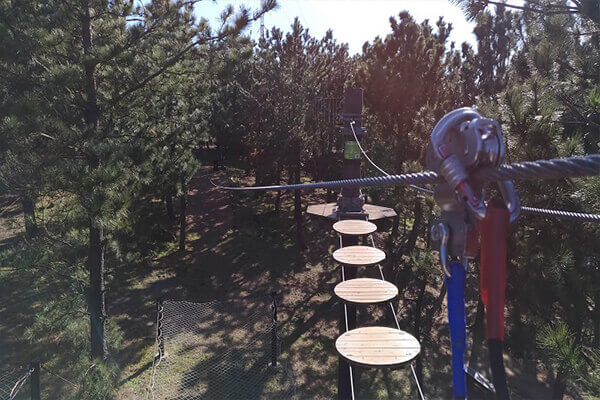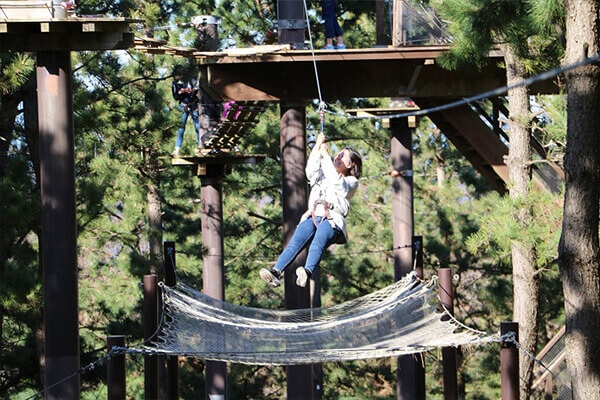 The camping area offers a majestic glimpse of Mt Fuji. Yellow rape flowers, pink cherry blossoms and snow-capped Mt Fuji from a fantastic landscape in early spring. This is the ideal destination for those into glamping activities.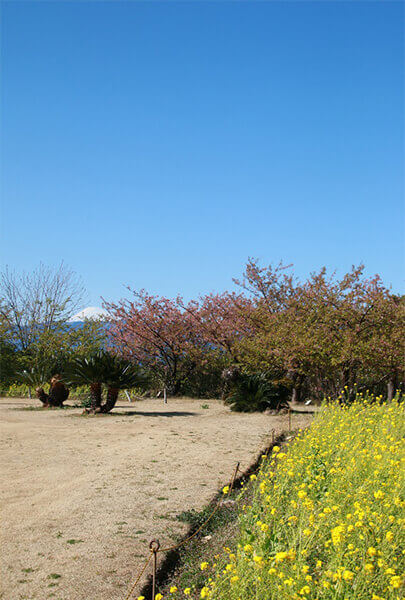 Enjoy the Mt. Fuji Area to the fullest with this useful tool
・Mt. Fuji Pass 
This is a tourist pass especially made for foreigners visiting Japan. Save on sightseeing and transportation and get preferential access to different tourists facilities, including Fuji Q Highland.
Find out more here:
http://bus-en.fujikyu.co.jp/mtpass/