Located on the southern slope of Mt. Fuji in Susono City, Shizuoka Prefecture at an altitude of 1,300 m, Snowtown Yeti is a ski and snowboarding resort offering a myriad of fun activities for each member of the family. Whether you are an experienced skier or just a beginner, the park offers four different runs, with different degrees of inclination, averaging between 11 to 25. Choose the appropriate run according to your level and hop on a lift or the magic carpet back to the top and slide down as many times as you want.
Snowtown Yeti is the perfect weekend get-away due to its proximity to Tokyo, easily reachable in two hours and a half via a direct bus departing Shinjuku Station, as well as buses from the nearby Mishima, Gotemba and Fuji Stations. Besides exciting slopes for skiers and snowboarders of all levels, the resort features day care facilities and a playground area in the snow for those families with small children, as well as a restaurant offering warm meals and a souvenir shop carrying everything from ski gear to unique mementos from the park.
Snowtown Yeti has one of the longest ski seasons in Japan, since it opens its doors in mid-October and this season it will stay open until April 8th, offering as well unique opportunities such as skiing at nighttime.
Two of our WAttention Ninja from the Philippines got the opportunity to experience a full day of skiing and snowboarding with their children at Snowtown Yeti and this is what they had to say about the trip.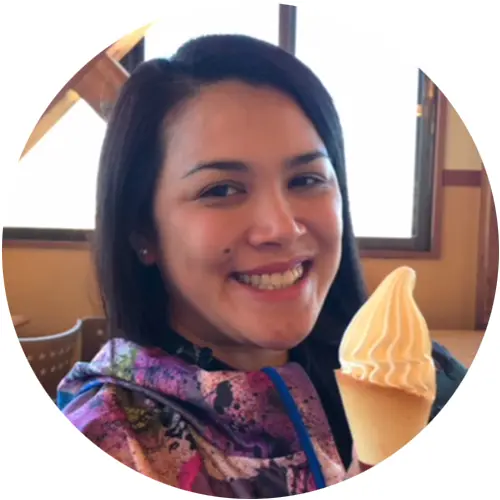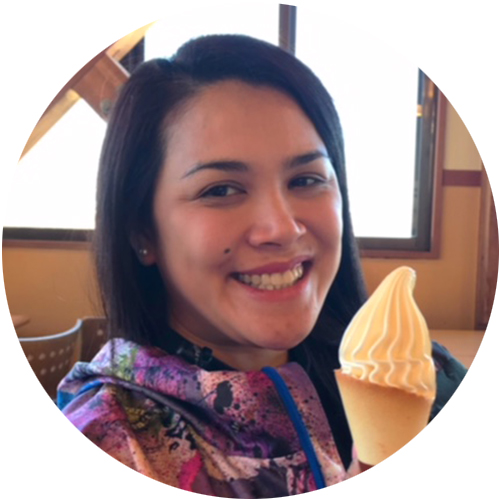 Melissa Borja
Our family had a great time at Snowtown Yeti! The Fujikyu Direct Linerbus that took us to the resort departed on time at 7:30am and we arrived at the resort a few minutes before 10am. I noticed that the ski wear and gear were clean and almost new. I was glad because we did not bring anything except our goggles and gloves! The dressing room was spacious too, which made it very convenient for me when I dressed up my baby. We were lucky to visit on a sunny day and the view of Mt. Fuji was stunning and perfect for an Instagram post!
The area on the left side of the slope is for beginners like me and my husband, while the rest of the slope is for the more advanced skiers like my daughter. Everyone in my family enjoyed our day at Snowtown Yeti because there was something for everyone. After skiing, we had a warm lunch at the restaurant which is equipped with wifi. In the afternoon, we had fun sleigh riding and played in the snow with our baby girl until it was time to board the bus again at 4:20 pm. Before we headed home, we managed to sneak in some shopping for "omiyage" at the resort souvenir store.
My whole family was really excited for this trip to Snowtown Yeti! My kids' face lit up as soon as Mt. Fuji came to view. I really liked that the rental station, the lockers, changing rooms and toilet are all conveniently stationed under one roof. While some people prefer a ski-in, ski-out resort, I prefer this resort's layout in that I can easily navigate through the other facilities of the resort without worrying about slippery pavements and walkways. The signage and maps around the resort were also easy to understand. The restaurants and shops are spacious and provide a wide range of choices for lunch and snacks.
My wife skied mostly in the beginner slope, while me and my daughter navigated the more difficult slopes. I was glad there was also an area where kids and beginners like my son can practice. The Children's Playroom was still closed at the time of our visit, but we were glad that the area for sleigh-riding was already open. After skiing, we sleighed to our heart's content. We had such a great time, that we almost lost track of time, so we rushed to the bus bound for Tokyo just in the nick of time!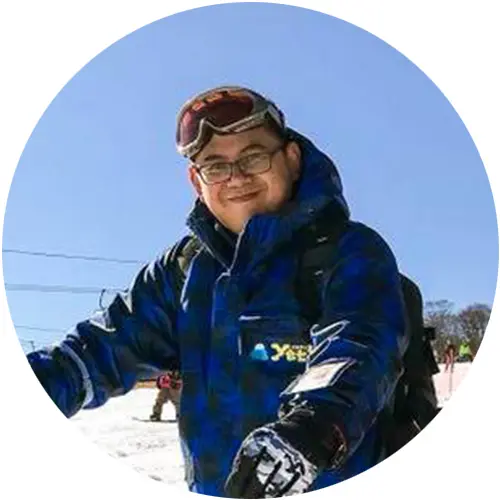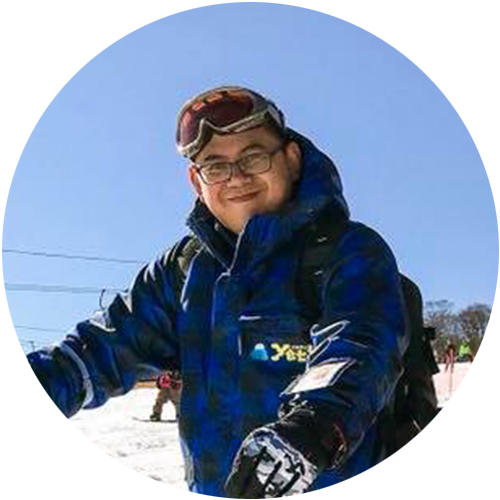 Edward Borja
Sample schedule using the Fujikyu Direct Linerbus from Shinjuku Station


Snowtown Yeti
Open:
Weekdays from 9:00 a.m. to 9:00 p.m., weekends and public holidays from 8:00 a.m. to 9:00 p.m., all-night skiing 3:30 p.m. to 8:00 a.m. the next morning (available on certain days).
Open mid-october to early April of every year.
Address:
2428 Aza Fujiwara, Suyama, Susono-shi, Shizuoka Prefecture 410-1231
Phone:
055-998-0636
Website:
http://www.yeti-resort.com/en/
Access:
Take the Fujikyu Direct Linerbus near Shinjuku west exit, in front of Kogakuin University.
Price:
Yeti Liner Package
(Yeti direct liner bus + rental ski + 1 day ticket) Adult 9,000-9,500 JPY, Child (6 to 11) 7,000-7,500 JPY. Please check Snowtown Yeti's
website
for all-night skiing rates and other pricing information.
Enjoy the Mt. Fuji Area to the fullest with this useful tool
・Mt. Fuji Pass 
This is a tourist pass especially made for foreigners visiting Japan. Save on sightseeing and transportation and get preferential access to different tourists facilities, including Fuji Q Highland.
Find out more here:
http://bus-en.fujikyu.co.jp/mtpass/