With the ocean breeze blocked by the mountains, Yamanashi Prefecture receives plenty of quiet sunny days. Combined with rich soil and abundance of clean water, the prefecture grows some of Japan's most delicious produce.
Yamanashi's grapes and peaches
Among the most famous are grapes and peaches. To get a juicy sample, head to the fruit kingdom of Fuefuki City, which is known to produce the most grapes and peaches in Japan.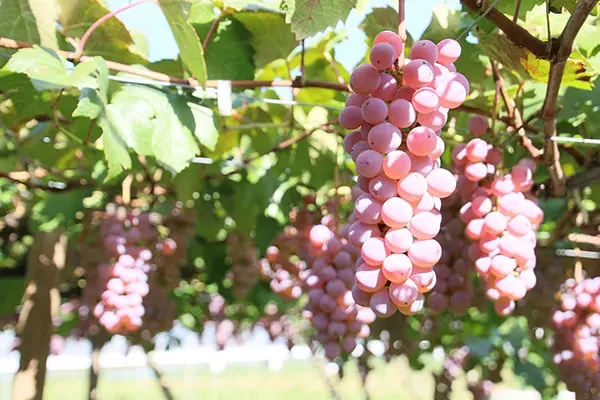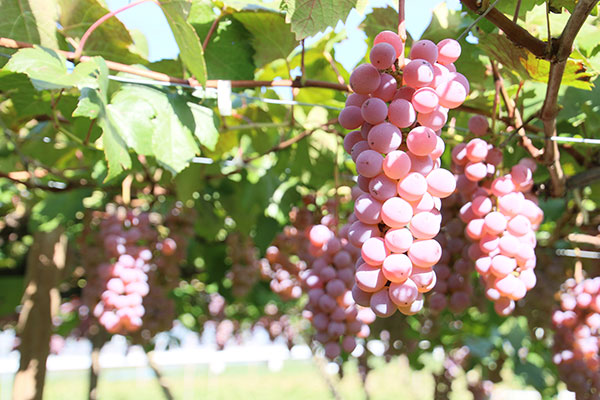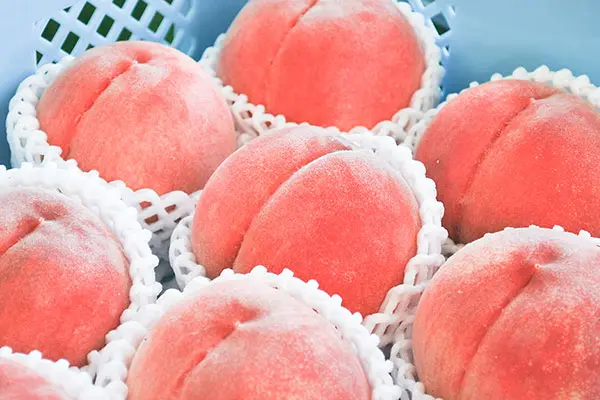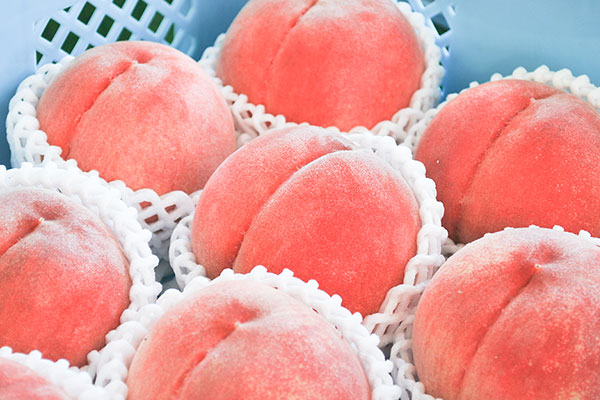 In addition to being the fruit kingdom, the city is also boasts a variety of wine and onsen. As a result, it a perfect destination to unwind. At Miharashien, you can indulge in a 40-minute all-you-can-eat Yamanashi fruit picking session while surrounded by a beautiful view overlooking local farms with the mountain range in the background. In the spring, the whole area turns into an ocean of pink as the peach and cherry blossoms bloom simultaneously.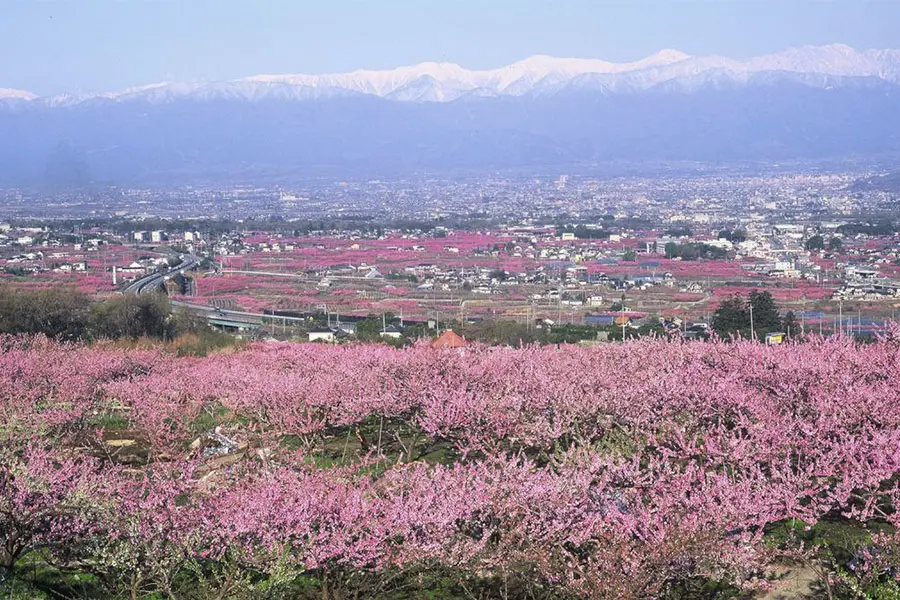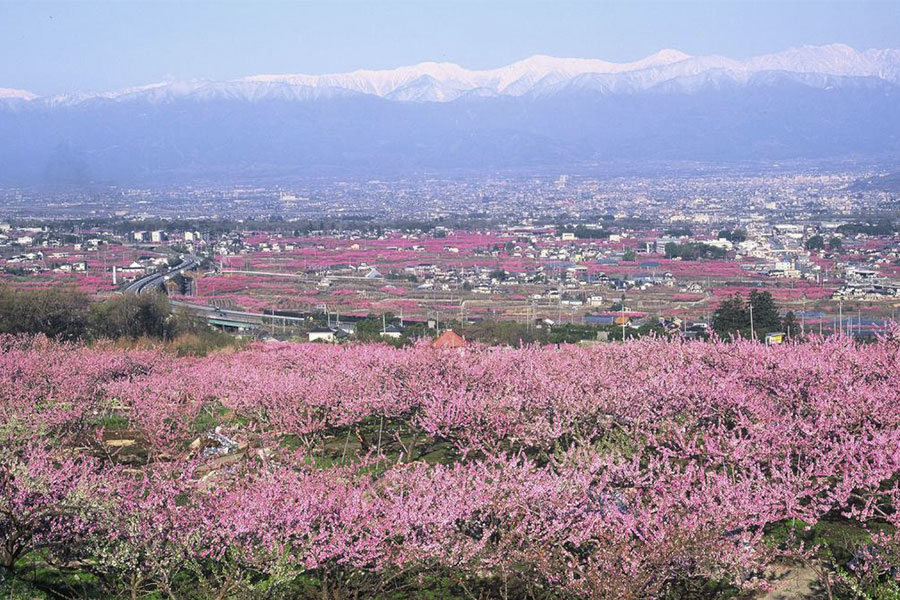 If visiting in mid-October, you can make it just in time for the latter grape season. Hunching down in search of the perfect cluster of grapes, you'll be able to enjoy different types of grapes that you have never eaten before–each having their unique signature flavor.
Miharashien
Hours: 8 am to 5 pm
Access: 15-min car ride from JR Isawa-Onsen Station
Address: 240 Ichinomiyacho-Tsuchizuka, Fuefuki-shi, Yamanashi