Message from Chichibu, Saitama.
We're from the onsen ryokan (Japanese-style inn) Wadokosen Yu-no-Yado "Wado" in Saitama's Chichibu city. Chichibu city is a two-hour drive or train ride from Tokyo. It's an area firmly rooted in nature and history, famous for the Chichibu Fudasho 34 Kannon pilgrimage that's continued since 1234 AD. You can often see pilgrims in white robes, making their way between the temples. This historic Japanese culture is but one of the many attractions Chichibu city proudly carries on.
Chichibu city is also well-known as the location for the anime "Anohana: The Flower We Saw That Day" and Venture Whiskey's brand "Ichiro's Malt."
Experience the Beauty of Japan in All 4 Seasons
In spring, the city is taken over by colorful flowers, such as cherry blossoms and moss phlox. Summers see people enjoying river rafting, traditional Japanese-style boat river cruises, and other exciting outdoor activities. When fall arrives, the city is painted orange, red, and brown with the autumn leaves. And winters are decorated with ice sculptures from the naturally forming ice. Throughout the year, each season gives you something different to enjoy in Chichibu city.
Chichibu city is located in a valley surrounded by mountains, where the difference in temperature between night and day can be quite extreme. It also has fantastic farmland for growing fruit. The area is famous for its "amarin" and "kaorin" strawberries. The "Chichibu Yama Ruby" grapes are very popular too. Every year when the grapes are in season, people come from all over Japan for them. You can eat Chichibu fruits as they are, but there are other tasty ways to enjoy them. They make for delicious sweets, and different variations can be found in the city's many sweets and candy shops.
Relax in Onsen with Healing Properties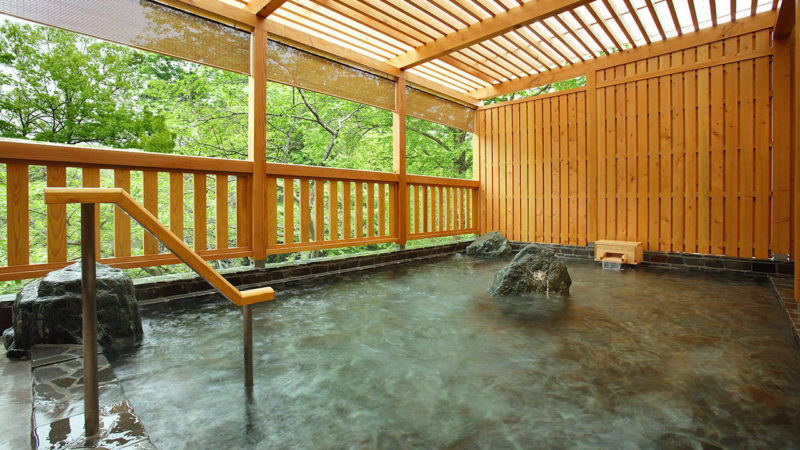 At the Yu-no-Yado Wado onsen ryokan, we own and operate our private hot spring, the "Wadokosen." The spring has been active for more than 1,300 years. It's known as a yakushi-no-yu because of its healing properties. From long ago, people have used it to heal wounds and relieve dry eyes. The inn is located between Chichibu city and the town of Nagatoro. You can reach the Yu-no-Yado Wado from either place with a 15-minute drive or train ride. It's also a popular tourist destination. We have 38 guest rooms at the inn, 14 of which have open-air baths included with the rooms. The Yokoze River runs beside the inn, so as you soak in a hot spring, you can listen to the relaxing sounds of the river and the chirping of birds.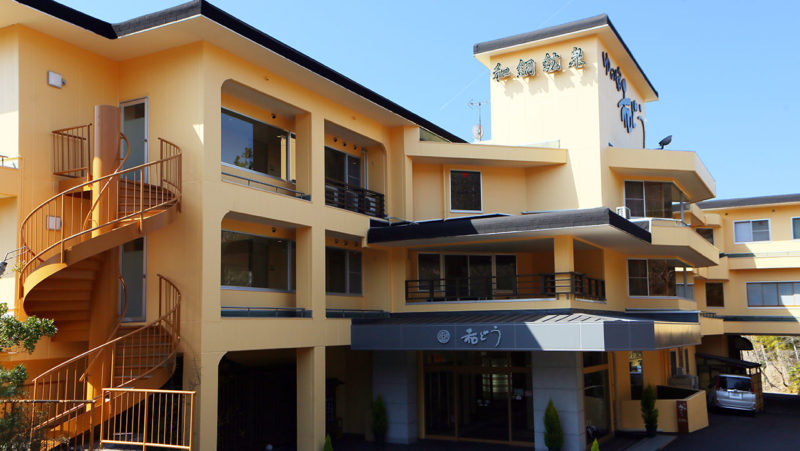 Our inn has a reputation for its delectable dishes. We make good use of local ingredients, so you can sample flavors from each season. Meals at the Yu-no-Yado Wado are very popular with overseas guests too.
Now are turbulent times, and it calls for all of us to be patient until they pass.
Once the spread of the coronavirus has declined, we hope you'll visit us at the Yu-no-Yado Wado.
Our staff looks forward to your stay.