Winter season in Japan begins in December and ends in February. Depending on where you are in the country, the climate can vary, but does it get cold in Japan? Temperatures in the island of Hokkaido tend to drop below zero degrees Celsius with heavy snowfall a common element of the period. However, that's not to say the rest of Japan is the same. Being a long stretching archipelago, where you are during the winter season determines how cold you'll be. To better understand this, in this article, I'll explore the varying climates of a Japanese winter in relation to the five main islands: Hokkaido, Honshu, Shikoku, Kyushu, and Okinawa.
If you are planning a trip to Japan in the summer to witness exciting festivals and enjoy marine sports, you may want to first check out how hot summer is in Japan.
Does it get cold in Hokkaido?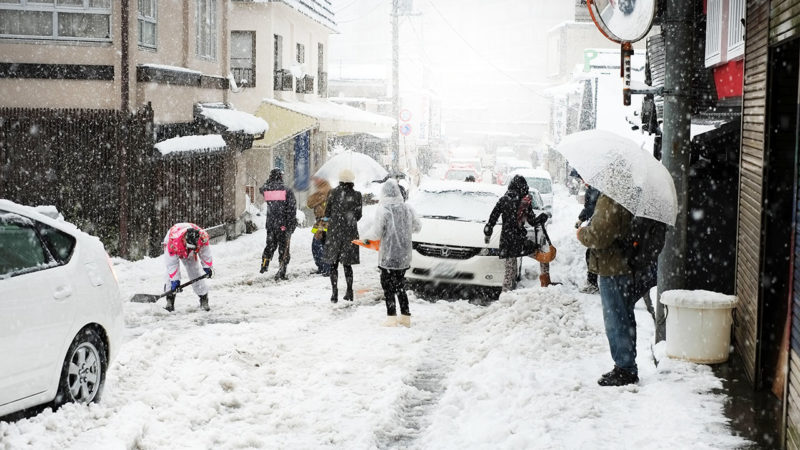 Being the northernmost island in Japan, winters in Hokkaido tend to get colder than the rest of the country. Starting in December, the average highest temperature is 2°C (35.6°F) while the average lowest temperature is -4°C (24.8°F). Through January and February, the average highest temperature stays on or below zero while the average lowest temperature is at a constant -7°C (19.4°F).
Such statistics can often turn people away from Hokkaido during the winter, however, the area should be celebrated for its weather. Snow is common and makes for a picturesque landscape as well as allowing for winter sports. Events like the Sapporo Snow Festival are only possible because of how cold it gets, and in the same way is why popular ski and snowboarding resorts like Niseko exist. For these reasons alone, tourists should consider Hokkaido a travel destination in Japan during the winter. Having said this, it's important to realize winters in Hokkaido can be harsh. Blizzards can occur, bringing with them turbulent winds and heavy snow which increases the risk of traffic accidents. A level of precaution and preparation is vital to enjoying the island safely.
Does it get cold in Honshu?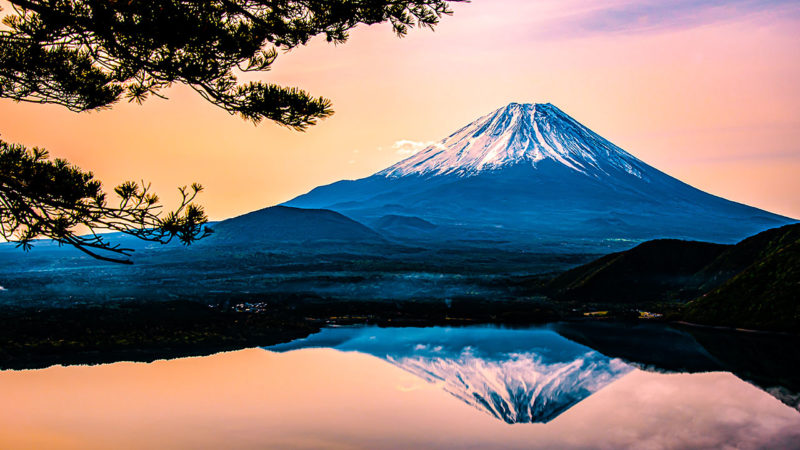 Honshu is Japan's largest island. Major cities like Tokyo, Osaka, and Kyoto are on this island. For that reason, it's popular with tourists and locals year-round. Being the largest island, the climate along Honshu can vary depending on where you are.
The northern areas have an average temperature of 0°C (32.0°F) with snowfall being commonplace during the winter. Some areas are colder because Siberian winds blow in from the Sea of Japan. On the other hand, the south-western areas of Honshu tend to experience milder winters. Therefore, major cities like Tokyo, Osaka, and Kyoto tend to have winters with average temperatures ranging from 4 – 5°C (39.2 – 41.0°F). Though Tokyo is warmer, exciting ski resorts are within reach. While warmer than Hokkaido, layers of clothing are vital to combat the biting chill. Although uncommon, snow in major cities is a possibility. It is best to be prepared with some winter boots and gear.
Does it get cold in Shikoku?
Shikoku is the smallest and least populated of Japan's main islands. At the southernmost tip of Honshu, Shikoku experiences milder winters in Japan. Average winter temperatures in December range from a maximum of 8°C (46.4°F) to a minimum of 3°C (37.4°F). Average temperatures at the end of winter in February range from a maximum of 6°C (42.8°F) to a minimum of 2°C (35.6°F). 
Shikoku tends to be sunny and have an oceanic climate so there's usually no snow during the winter. However, it's recommended visitors still bundle up for warmth, especially because tourism in Shikoku is famous for its temples which are sometimes in higher altitudes. While winters in Shikoku are unique in themselves, the best times to visit the island are when it's warmer. Other islands benefit from winter through snow sports, mountain ranges, or festivals. In the case of Shikoku, most of its scenery and tourism is best appreciated during warmer seasons.
Does it get cold in Kyushu?
Neighboring Shikoku, Kyushu is the third largest island in Japan. The island is known for its volcanoes, beaches, and onsen, with the year-round climate characterized as sub-tropical. This is because the area is affected by the Pacific Coast. During the winters, currents from the Sea of Genkai keep the island relatively warm. Temperatures in Kyushu in the winter are like Shikoku. Fukuoka City, capital of the Fukuoka prefecture on the northern shore of Kyushu experiences an average maximum temperature of 13°C (55.4°F) in December and an average minimum of 9°C (48.2°F). At the end of the winter season, Fukuoka experiences an average maximum temperature of 11°C (51.8°F) while the average minimum temperature is 7°C (44.6°F). 
While Kyushu in the winter does get cold, because a lot of it lies on a low latitude facing the bay, there is humidity throughout the year making it seem warmer. Snow rarely falls in Kyushu. Spring is considered the best time to visit the island, however, there are various actives which can be enjoyed in the winter such as the onsen, hot spring baths. Kyushu is famous for its onsen towns like Beppu.
Does it get cold in Okinawa?
Out of the five main islands of Japan, Okinawa is the most sub-tropical. It's known for its warm weather and beaches which are popular in the summer amongst the Japanese and foreigners. Okinawa's winters are a stark contrast to Hokkaido's. In the capital city of Naha, on average, temperatures at the start of winter are a minimum of 16°C (60.8°C) and hit a maximum of 21°C (69.8°C). At the end of winter in February, temperatures are a minimum of 15°C (59.0°C) and hit a maximum of 20°C (68.0°C). 
This warm climate makes Okinawa a pleasant place to visit all year round. In the winter, the mild weather makes a dress code of long shirt and trousers possible during the day. However, at night, it's advisable to pack a sweater as it can become cooler. Finally, visitors who come in the winter will be able to avoid the onslaught of tourists visiting during the more popular spring and summer seasons.
So, during the winter, does it get cold in Japan? The simple answer is "yes". However, winter in Japan is a unique experience. Depending on where you are in the country, there are numerous ways to enjoy the season. Whether that be with a more quintessential winter, skiing and snowboarding the mountain ranges of Hokkaido to milder climates in the sub-tropical islands of Okinawa, Japan in the winter caters to it all.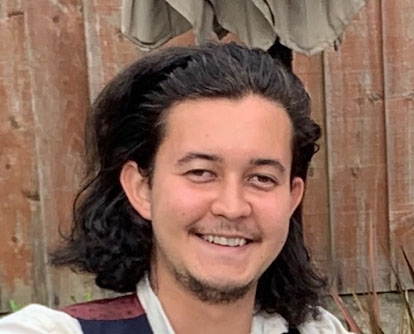 My name is Liam Langan. I'm English Japanese and currently living in Tokyo. Being from Liverpool and Tokyo, my favorite band is The Beatles. In my spare time I like to read, write, and cook.
*Disclaimer:
This article was written by an outside writer, and WAttention is not responsible for any damage caused by the information on this page. Please be aware that the accuracy of the information posted in this article is not guarantied, and the content may be changed without notice.