Beppu in Oita Prefecture is probably the most famous onsen resort in Japan, producing the most hot spring water than any other area. The type of hot spring water varies on the location of the onsen, such as whether it is near the sea or the mountain.
Other than soaking in a hot spring, a popular activity is to do the Jigoku Meguri, or Hell Tour. There are a total of 8 Hell Hot Springs in an array of colors, but there probably isn't a need to visit all of them unless you prefer to watch animals in hot springs than dip in one yourself. Here is a selection of six of them.
LAKE OF BLOOD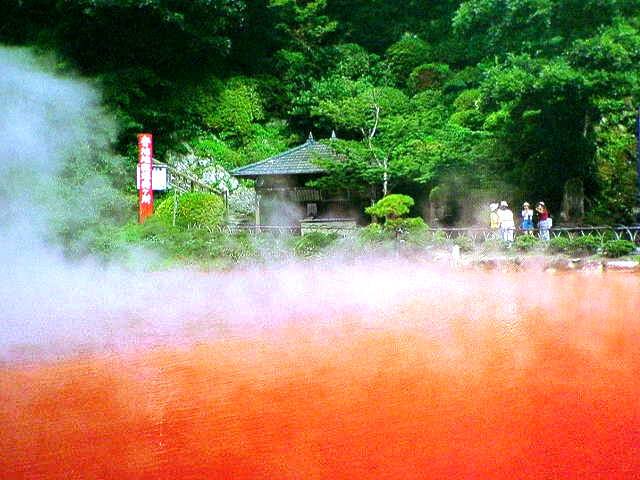 The high temperature of the hot spring water here (about 78 degrees) and the resulting volume of iron oxide and magnesium oxide in the water gives it its blood red colour.
SEA OF HELL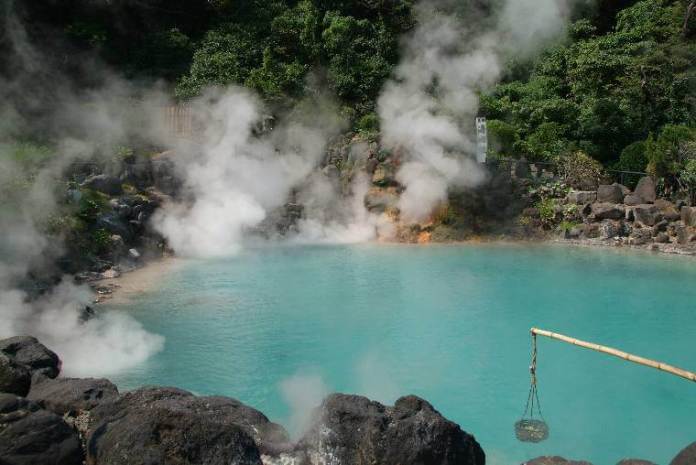 Formed from a volcanic explosion around 1,200 years ago, this hot spring is nearly 98 degrees Celsius and the high content of radium iron sulphate gives the water its turquoise color.
SHAVEN MONK'S HEAD HELL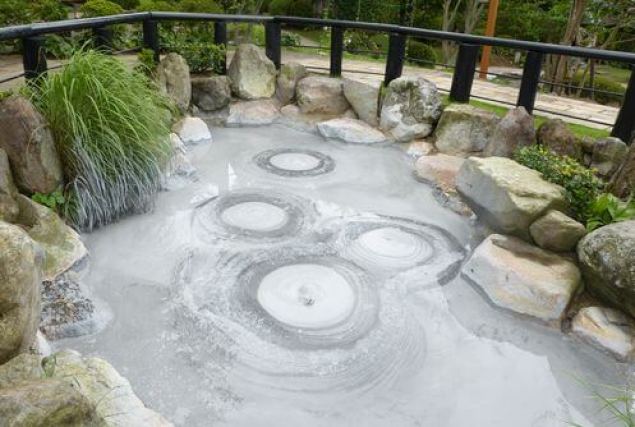 The bubbles forming in this hot spring of grey mud are said to look like the shaven head of a monk. As the water temperature here hits around 99 degrees Celsius, dipping in this onsen is not advised, however, a foot bath facility is available on premise. There's also a public bath next door with various pools to dip in.
WHITE POND HELL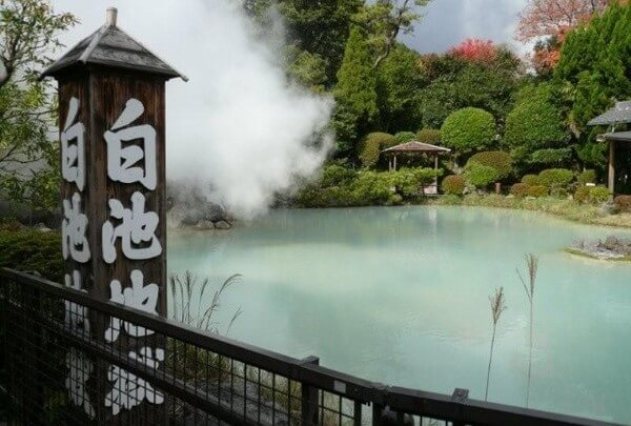 This steaming milky white hot spring lake is surrounded by a Japanese garden and has an aquarium with rare tropical fish such as the man-eating piranha.
TORNADO HELL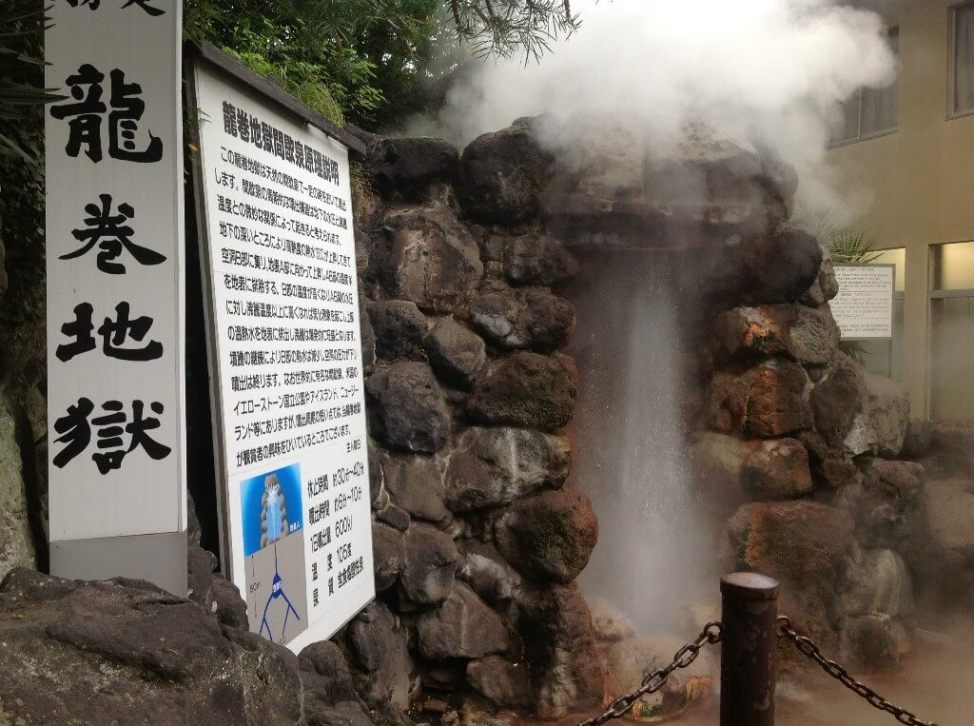 This geyser erupts every 30-40 minutes for up to 10 minutes at a time, reaching around 50m in height.
MONSTER MOUNTAIN HELL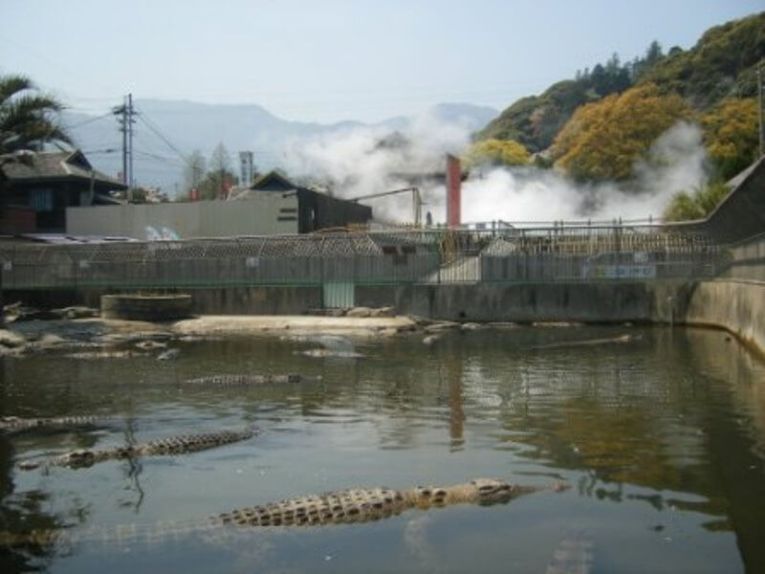 Over 80 crocodiles and alligators inhabit this hot spring which was the first hot spring facility to rear crocodiles over 90 years ago.