The cold winter seems to signify gloomy days and constant wishing for warmer weather, but that's not really the case in Japan. Japanese winter is nothing short of magical — the snow-covered trees and slopes mimic that of a fairy tale and illuminations warm up the streets with their twinkling lights.
The country amplifies its festive mood when the weather gets colder, and it's nothing like what you'd imagine winter to be like at all. If you're on the fence about venturing here during the season, here's everything you need to know about Japanese winter — from the weather and what to wear to winter activities and travelling tips.
Visiting Japanese winter 1: Winter in Japan
The winter season in Japan starts around December and goes on till mid-March — this greatly depends on the exact parts of the country, though. Some prefectures start their winter as early as November and some others can begin welcoming spring in February.
The temperature also varies by location. Tokyo has an ideal temperature for winter where it's not too cold — afternoons can be about 12ºC and drops to about 3ºC in the evenings and mornings.


Up north in Hokkaido is where you'll get the coldest winters — it snows regularly as you can expect the temperature to drop below 0ºC. If these areas are still too cold for you, head down south to Okinawa where you'll get the most comfortable weather of 15-20ºC all throughout winter.
Visiting Japanese winter 2: What To Wear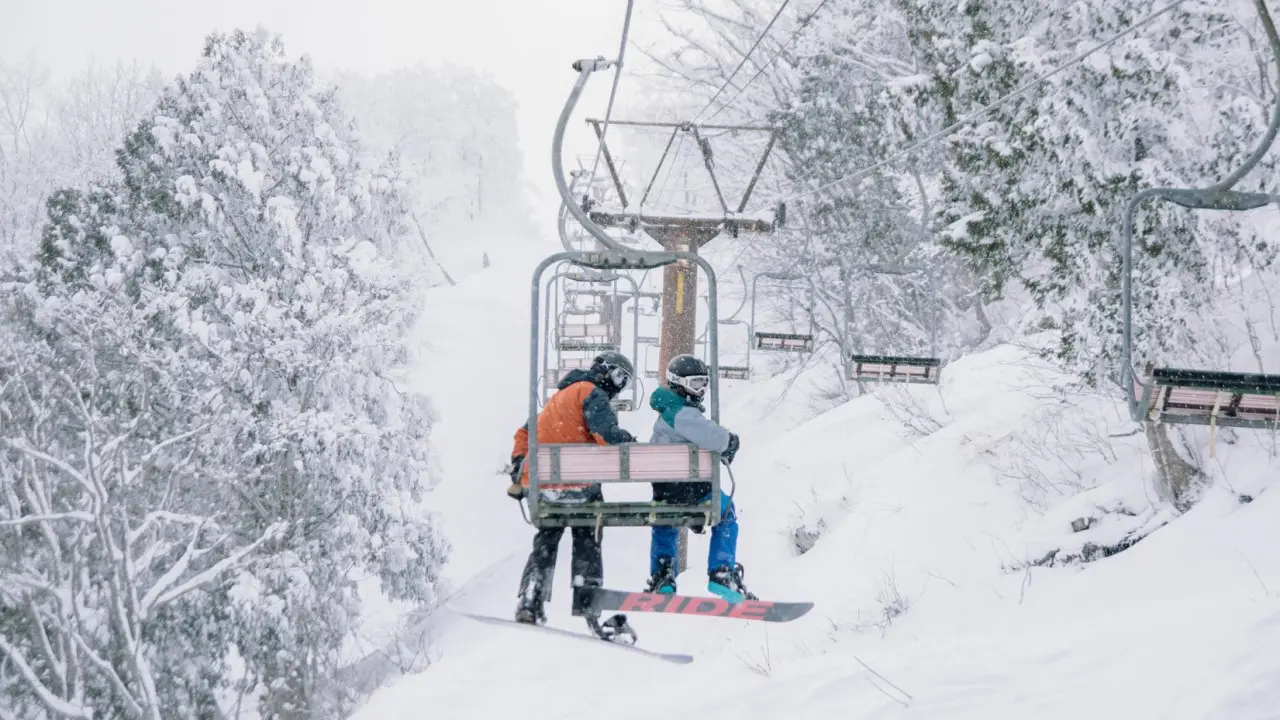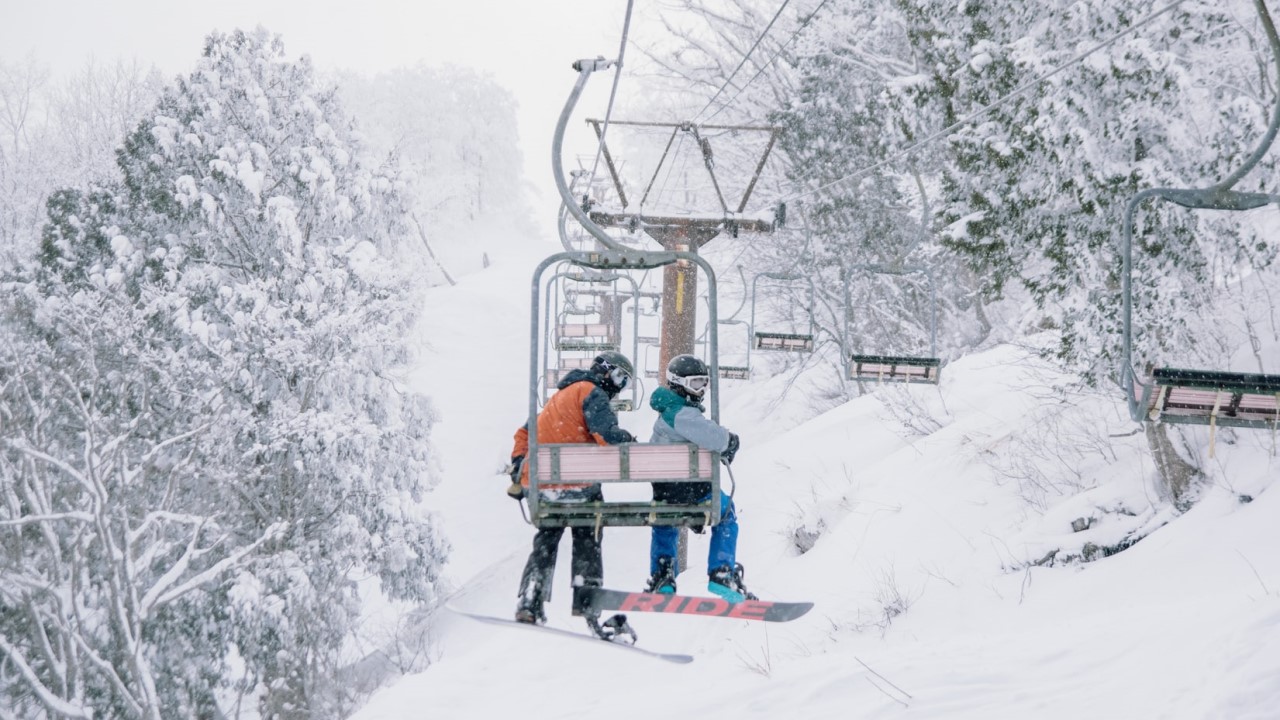 Depending on where you're planning to go during Japanese winter as the temperature varies with location, you ought to dress appropriately regardless. Most of Japan will be cold — with the exception of the subtropical parts of the country — so there are layers of clothing that are very much necessary.
A coat is essential — preferably a down feather one, especially if you're going up north in Japan. Layers like thermal wear to wear under your sweater can definitely help you to keep warm during the colder days of the season. Accessories like mufflers, scarves, beanies and gloves deserve more credit than they get; these add-ons give you the extra boost of warmth you need.
The subtropical parts of Japan wouldn't require thermal wears and heavy coats, but do pack a cardigan or sweater as it can get quite chilly in the evenings and mornings.
Visiting Japanese winter 3: What To Do
Japan goes all out when it comes to celebrating their winter. You won't be running out of activities to do while you're out here during the season. Everything from special winter events to snow festivals eliminates the dread of Japanese winter.
Here's a list of the best things to do during Japanese winter!
The best activity to take on during Japanese winter is hitting the snowy hills and slopes. The north of Japan is one of the most famous places locals and tourists go to for skiing and snowboarding. Kill two birds with one stone by heading up to Zao Ski Resort. Not only is this ski resort surrounded by snowy slopes that's perfect for skiing and snowboarding, but its land's full of ice
trees that holds the name of "snow monsters."
Some of the cities in Japan might not be lucky enough to experience snow and ice, but there's a solution to that. Major cities in Japan have all-year-round ice skating rinks where you can practice and brush up your skills. During winter, there are special, outdoor rinks specially for the season. Why not take your ice skating shoes for a ride at Tokyo Skytree Town Ice Skating Park — the rink is at the foot of the famous Tokyo Skytree, and in the evening, it lights up.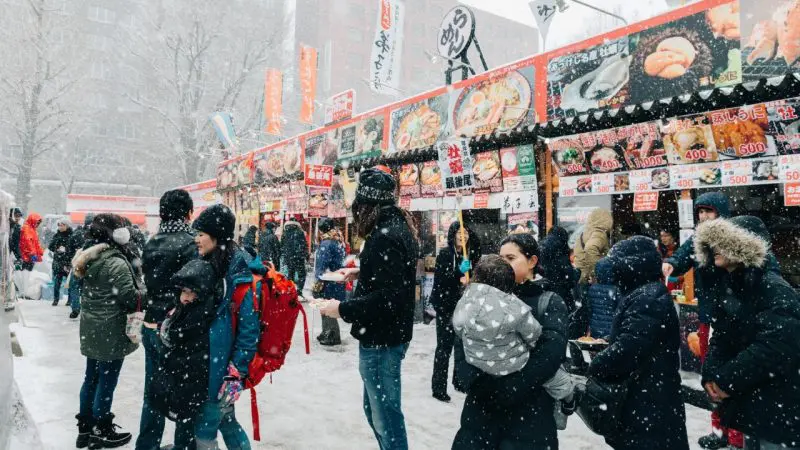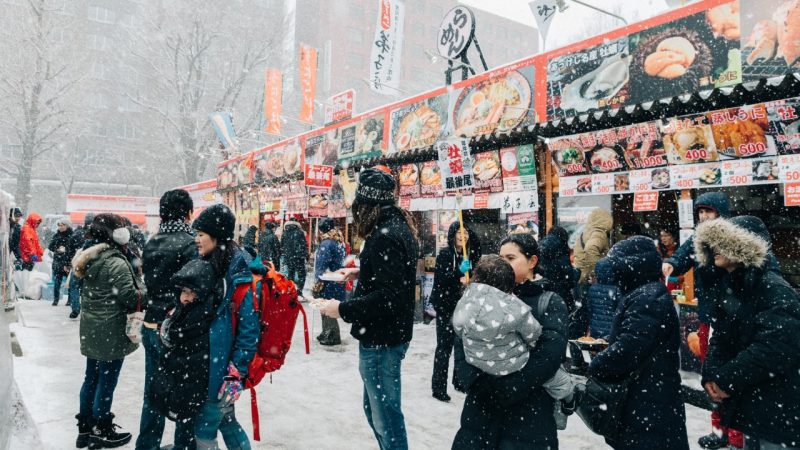 The winter season is the perfect opportunity to have some festivities all around the country. Cities go all out during this time of the year and you'll get to witness everything from ice sculptures to fireworks and winter-special performances.
Despite being extremely cold up north Japan in Hokkaido, the locals lift the spirits by organising an annual week-long event, Sapporo Snow Festival. The city turns into a winter wonderland that invites over two million visitors every year, travellers and locals alike.
Another must-visit winter festival is the Yunishigawa Kamakura Festival that takes place in Tochigi Prefecture where tons of dome sculptures are lined up. In the evening, they light them up, featuring orange, twinkling glows.
While Japan is stunning all year round, the Japanese winter highlights certain displays that you can exclusively witness during this season.
The Japanese macaques would make their way down from deep inside the Jigokudani mountainsides to the thermal spa in Yokoyu River for a soak in the warm bath in winter — your once-in-a-lifetime experience to get up and close with these macaques at the Jigokudani Monkey Park!
Another winter site is the Icicles of Misotsuchi in Saitama, a spectacular winter phenomena. The enormous icicles are created by water flowing from the cliffs. During peak season, these icicles will be lit up in a blueish hue and giving off a mystical ambiance.
Bask in Winter Illuminations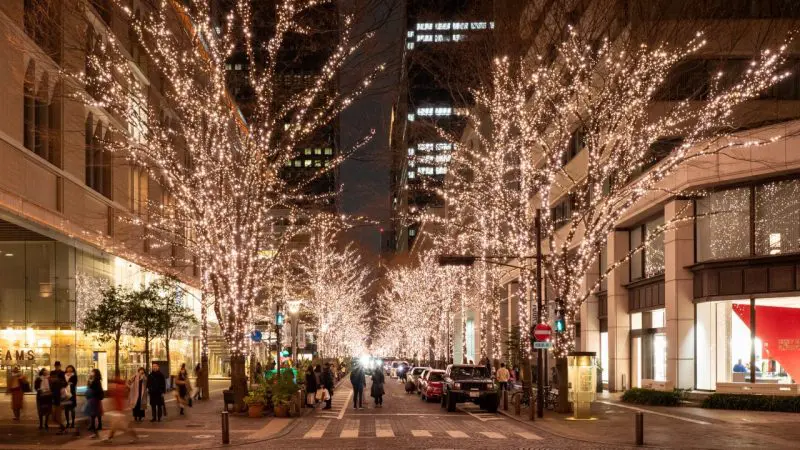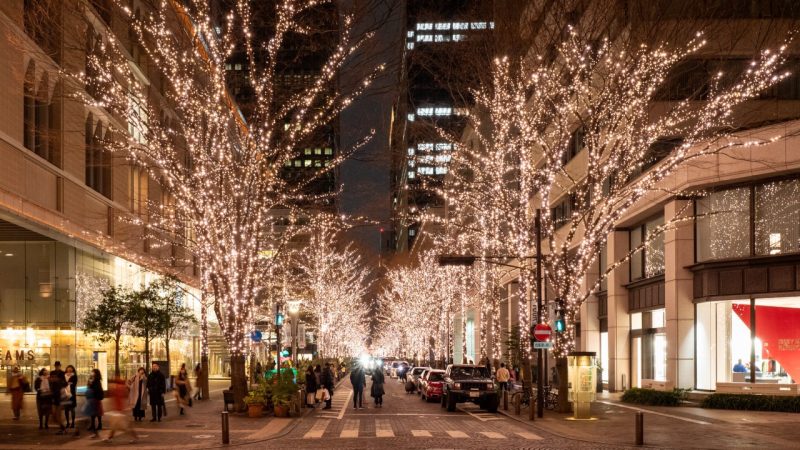 Japan is a winner when it comes to winter illuminations. Tiny bulbs of light decorate an area including trees and buildings to put on a choreographed light show. Not many can beat one of the largest illumination events located in Nagoya, Nabana no Sato. This famous flower park is already has millions of LED lights decorate the area in a different theme each winter.
The Dutch theme park in Nagasaki, Huis Ten Bosch, also pulls a stunning illuminated show every year with over 13 million light bulbs that take over the park, complete with coordinated music! Expect no less from the Kingdom of Lights.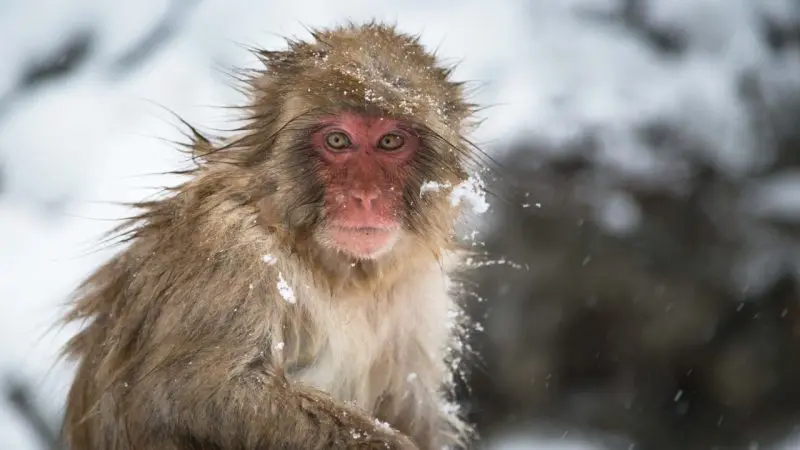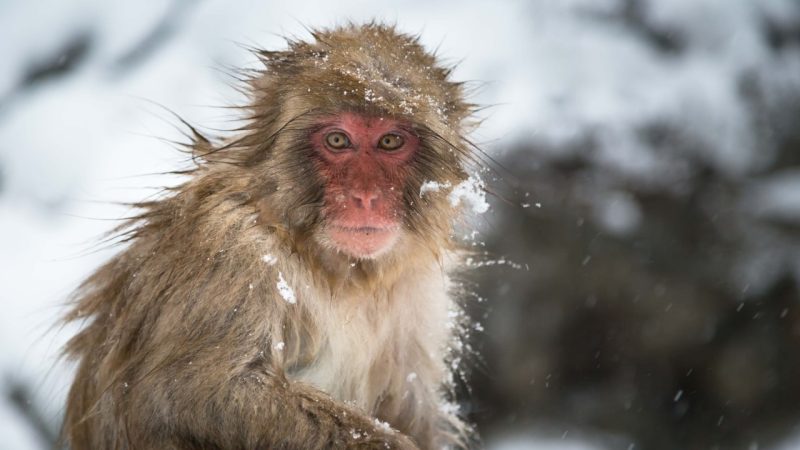 Even though it's an activity that's in demand all year round, a dip in a Japanese hot spring known as an onsen feels like a warm hug during winter — especially if it's outdoors. Whether it's an onsen surrounded by the snow-covered trees or one in a traditional Japanese ryokan, enjoy the Japanese winter by relaxing in one.
One of the most hyped-up and picturesque onsen in all of Japan is the Ginzan Onsen. You can find it up in the Yamagata Prefecture in Obanazawa. Escape from the busy city to this historically rich mountain town surrounded by the peaceful nature.
Visiting Japanese Winter 4: Travelling Tips
With so many things to take part in, there's no doubt that a trip to Japan during the winter will be an adventurous one. However, it is still a cold season and there are still a few things to take note and prepare for your winter travel.
Here are the top three tips so that you can fully exploit the Japanese winter!
1. Challenge Yourself And Go Outdoors!
It's easier for us to just stay anywhere indoors where there's heating. Most of us have that as the go-to plan during the winter. Don't limit yourself — take advantage of Japan's winter festivities and get involved with the various outdoor events and activities.
No country celebrates winter much like Japan, so don't waste your precious time in this magical country in a shopping mall and instead head outside and play! Of course, it's easier said than
done — but the next travelling tip will be of big help to your outdoor adventures.
It goes without saying that the winter season calls for thicker clothing, but that's not all that you should be packing. Think of the smaller details — put a Thermos flask in your backpack so you always have access to hot water to sip on when your insides are getting cold; stock up on heat packs as well, and trust me when I say that they will be your best friends throughout winter.
If you have stuff that can keep you warmer outdoors on top of your winter clothing, then there's no excuse to always stay indoors — especially if you're in Japan during winter for holiday!
Planning a trip goes without saying, but it's extremely important especially during winter in Japan. There's an extended holiday period, consisting of the days before New Year's and even the days after. Many shops will be closed and locals take this opportunity to travel domestically or go back to their hometowns.
Because of that, prices for accommodation can rise drastically and popular attractions can be extremely crowded. If you prefer a little bit of peace and quiet, as well as experience Japan when it's at its peak (with shops open and all), then avoiding this busy time would be best.
Now that you know how festive it gets during Japanese winter and how you can more or less pick and choose the kind of winter weather you want — whether it is as cold as Hokkaido or as comfortably warm as Okinawa — what's stopping you from booking a trip to Japan now for the upcoming winter season?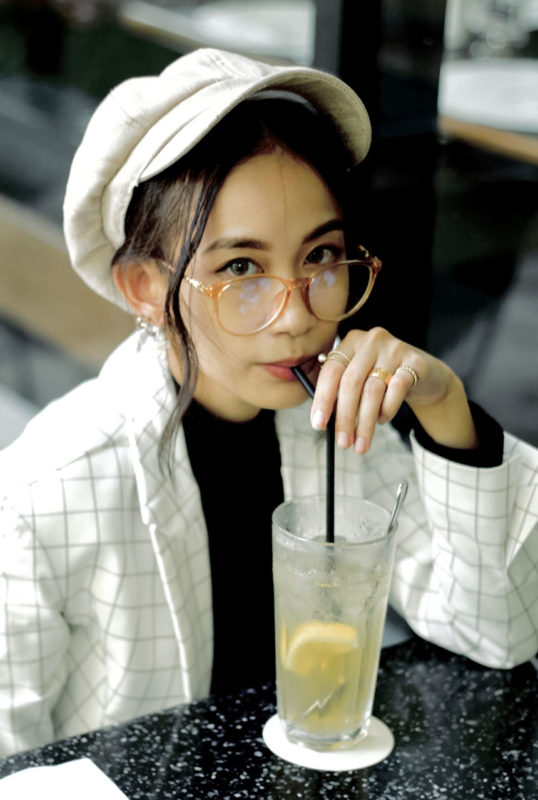 Usually tucked away in a cafe anywhere she goes, Azra Syakirah is a fashion designer and entrepreneur living in Tokyo, Japan. Born and bred in Singapore, her heart belongs to the world. Also a language enthusiast, she virtually scribbles her thoughts on a blog as well as freelances as a writer.
*Disclaimer:
This article was written by an outside writer, and WAttention is not responsible for any damage caused by the information on this page. Please be aware that the accuracy of the information posted in this article is not guarantied, and the content may be changed without notice.