Being an island country, Japan has access to excellent seafood from the surrounding, bountiful oceans. With fresh fish being reeled in daily from the tip of Hokkaido all the way out to Okinawa, it's no surprise that Japanese people have grown to appreciate seafood so much. So much is available that it can be hard to decide what to choose. So here are some seasonal winter seafood options to try in Japan.
Japanese Winter Seafood: Pufferfish (Fugu)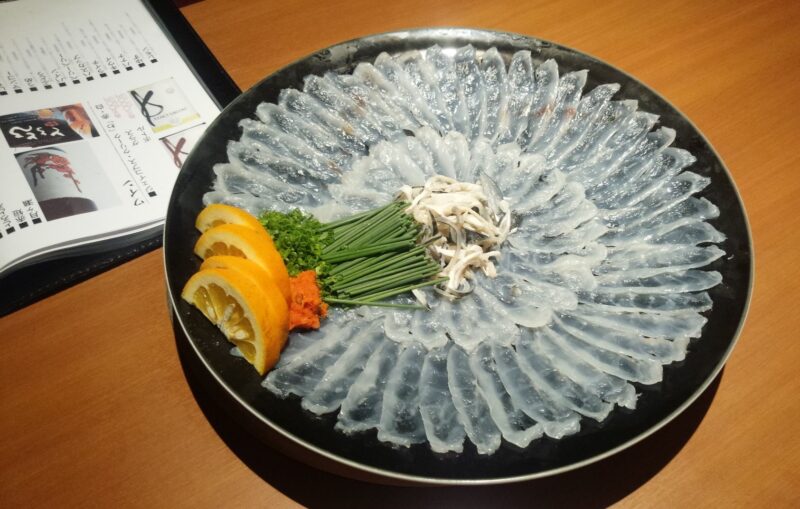 Some may be scared off by the toxic reputation of the pufferfish. However especially torafugu (tiger pufferfish) is not only edible but totally delicious! Many even consider it to be a high-class fish. Compared to other whitefish, fugu contains a high amount of protein and less fat. Usually, it is served as sashimi in raw slices. However, fugu can also be grilled, deep fried, or added to nabe (hot pot). Check out these ways to enjoy Japanese pufferfish. One of the best places to find delicious and reasonably priced fugu is around Kyushu. Try this winter Japanese seafood dish a try next time you are in the area.
Japanese Winter Seafood: Kani (Crab)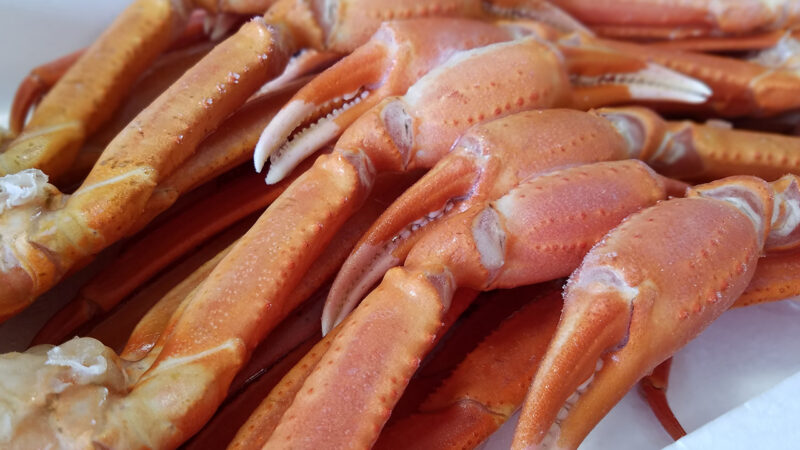 Crab is another popular Japanese winter seafood dish, especially in the northern region of Hokkaido. Snow crab is especially loved, but other variants of crab like hairy crab and Taraba crab are also available in the winter season. At its freshest in winter, crab is best served raw as sashimi. However, there are many ways to enjoy crab in Japan. One of the more interesting methods is to pour hot Japanese sake inside the crab. This brings out the flavor of the "miso", a pasty mixture of the crab's internal organs.
Japanese Winter Seafood: Buri (Japanese Amberjack or yellowtail)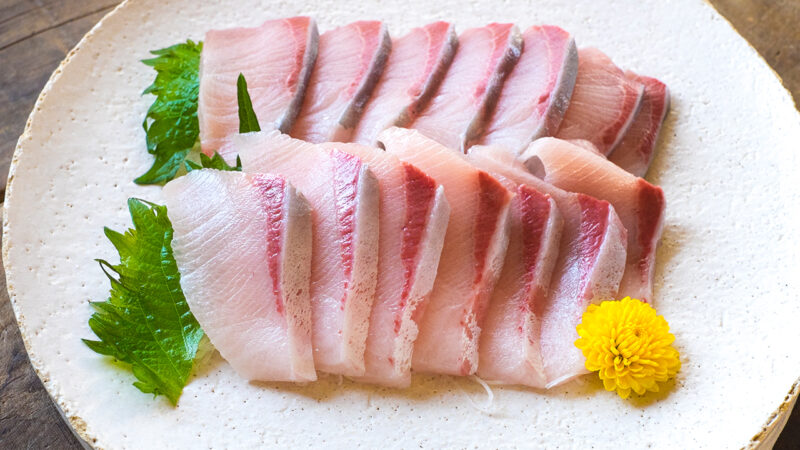 Buri is a fatty fish also known as Japanese amberjack or yellowtail. The widely available fish reaches peak flavor in the winter season. Though wild yellowtail can be caught all around Japan most are brought in off the coast of Shimane Prefecture. Yellowtail contains plenty of protein and fatty acid, so it makes for a healthy and satisfying Japanese winter dish. It can be enjoyed raw or cooked. A popular yellowtail dish is "daikon buri," which is made by stewing yellowtail with Japanese radish.
Japanese Winter Seafood: Kaki (Oysters)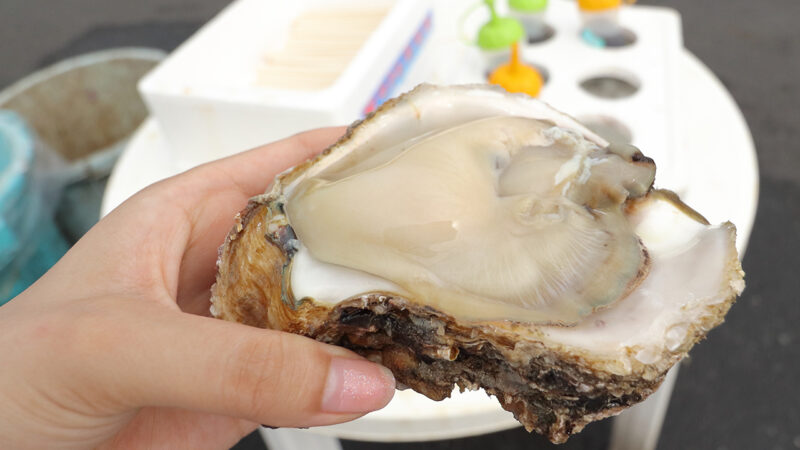 Oysters are another Japanese winter seafood dish that are especially desirable in the colder months of the year. Of course, they can be enjoyed in a variety of ways, including raw. Perhaps of the most popular oyster dishes is "kaki furai," which is fried Japanese oysters. Hiroshima is among one of the top areas to find delicious oysters in Japanese winter. The region faces the Seto Inland Sea, where oysters thrive in a calm, nutrient-rich environment. Many oysters are sold along Hiroshima Oyster Road during the late winter oyster season.
Japanese Winter Seafood: Hon-Maguro (Bluefin tuna)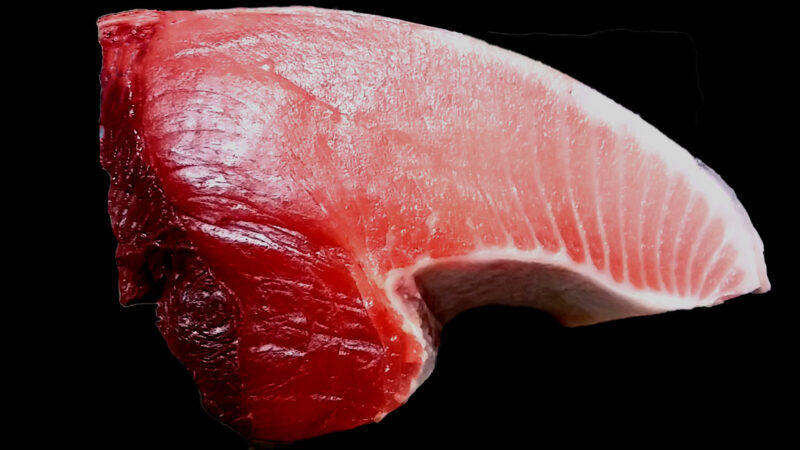 Bluefin tuna, known for its rich flavor and red color, is one of the most prized fishes in the world. In fact, one can sell for over 100 million yen. Larger than most other tuna variants, hon-maguro can grow to way up to 200 -300kg (440 to 881 lbs). The tuna's flavor is attributed to its good balance of fat. Usually, bluefin tuna is eaten sliced and raw as sashimi. One of the best places to find this prized fish is around Aomori on the northern tip of Japan's main island. 
Japanese Winter Seafood: Mutsu (Gnomefish)
Mutsu, or gnomefish, is a popular whitefish with a good balance of fat. Known for its tenderness, mutsu is now considered a high-grade fish. The best time to try mutsu is in winter and can be enjoyed fried, boiled, as sashimi, and more. However, the fish is rare, making it pricy and hard to find at typical restaurants across Japan.
Japanese Winter Seafood: Madai (Red Seabream)
The red seabream is known as the king of fish in Japan. Because of its outward red color, madai is often associated with celebrations and good luck. Usually, Madai is served whole and grilled with a pinch of salt. It is low in fat and makes for a healthy meal, especially for athletes. Because of advanced farming techniques, it is widely available all year. However, many still associate it with the time stretching from autumn to spring. Many farms produce fresh red seabream in Mie, Ehime, and Kumamoto.
Japanese Winter Seafood: Hirame (Olive-flounder)
Flounder is caught in waters all across Japan's coast, but it is especially abundant in the northern regions of Aomori and Hokkaido. You'll mostly find hirame as sashimi or nigiri-zushi as a popular white fish with mild flavor and a soft, chewy texture. The best season for hirame is winter.
Japanese Winter Seafood: Nodoguro (Blackthroat Seaperch)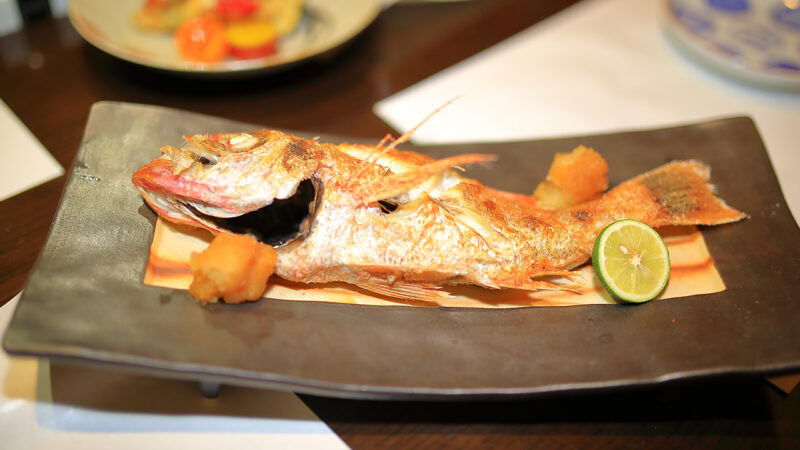 Since being considered a high-grade fish, Nodoguro, or blackthroat seaperch, can be expensive. However, for seafood-lovers, it is sure to satisfy. For a white fish, it has a surprising level of fat, giving it a rich flavor. Nodoguro is especially popular in the Ishikawa prefecture and is usually lightly seared before being served as sushi. Try this winter Japanese seafood dish next time you have the chance!
Japanese Winter Seafood: Botan-ebi (Corn-strip shrimp)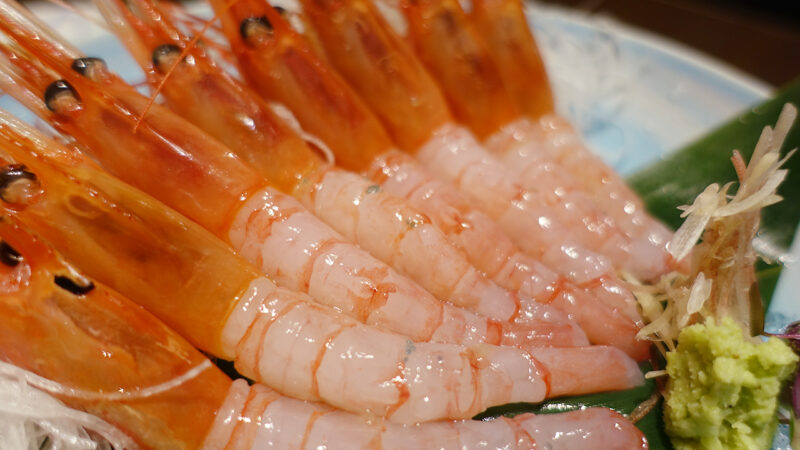 Botan-ebi is a large shrimp usually served with the head. In fact, they usually measure up to about 20cm long! They feature a sweet flavor and appetizing texture that Japanese people love. The best of these large, orange-red shrimp are found in winter around Hokkaido or in the Toyama Bay. Sushi-lovers often order plate after plate of this delicious nigiri-zushi as a Japanese winter seafood treat. Be sure to grab a plate for yourself next time you visit Japan in winter.