Who is Japan's King of the Hill?
With 73 percent of Japan's land consisting of mountains and more than 100 of them being over 2,500 meters high (including peaks of the same mountain range), it is safe to say that Japan is a mountainous country. But which of these giants, are the very highest mountains of Japan? Here are Japan's big five!
Mt. Fuji

Mt. Kita

Mt. Okuhotaka

Mt. Aino

Mt. Yari
Highest Japanese Mountain #1: Mt. Fuji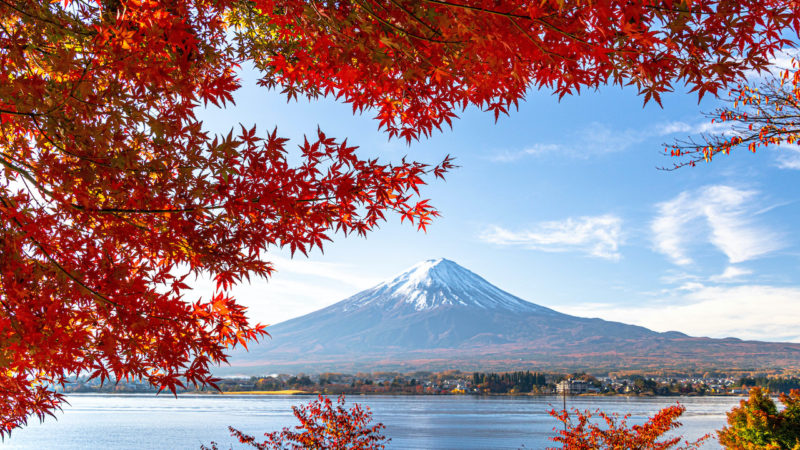 Height: 3,776m
Prefecture(s): Shizuoka, Yamanashi
Mt. Fuji is not only Japan's most iconic, but also Japan's highest mountain. Best viewed from Yamanaka lake in Yamanashi prefecture. In the summertime, Mt. Fuji is open for climbing in good weather conditions. Though it is the highest mountain in Japan, even beginners can reach the top with a professionally guided tour. Be sure to take plenty of memorable pictures from the top!
Highest Japanese Mountain #2: Mt. Kita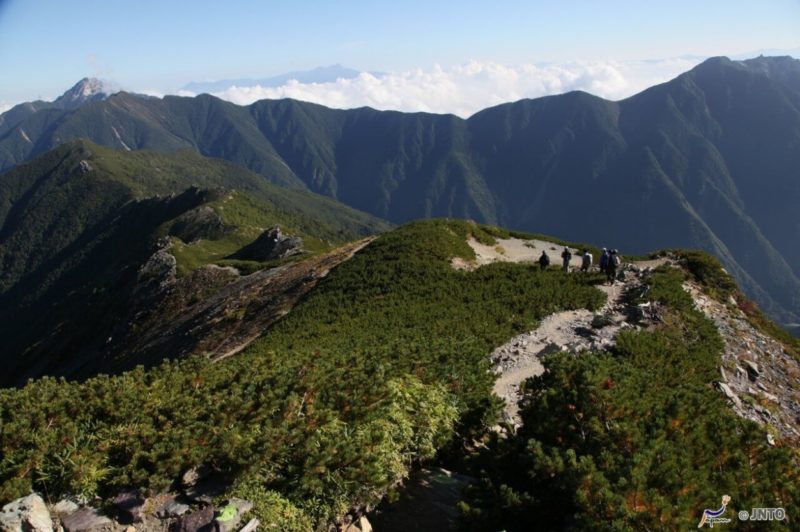 Height: 3,193m (10,476 ft)
Prefecture(s): Yamanashi
Mt. Kita is Japan's tallest non-volcanic mountain. Yamanashi's Minami-Alps city, or Southern Alps city, welcomes visitors to experience the beautiful landscapes of this Japanese region. Since it is also in the Yamanashi area, the top offers one of the best views of Mt. Fuji in the country. However, unlike Mt. Fuji, the landscape and wildlife are much more varied compared to Japan's most iconic mountain. Fewer crowds also make it a popular climb for hikers.
Highest Japanese Mountain #3: Mt. Okuhotaka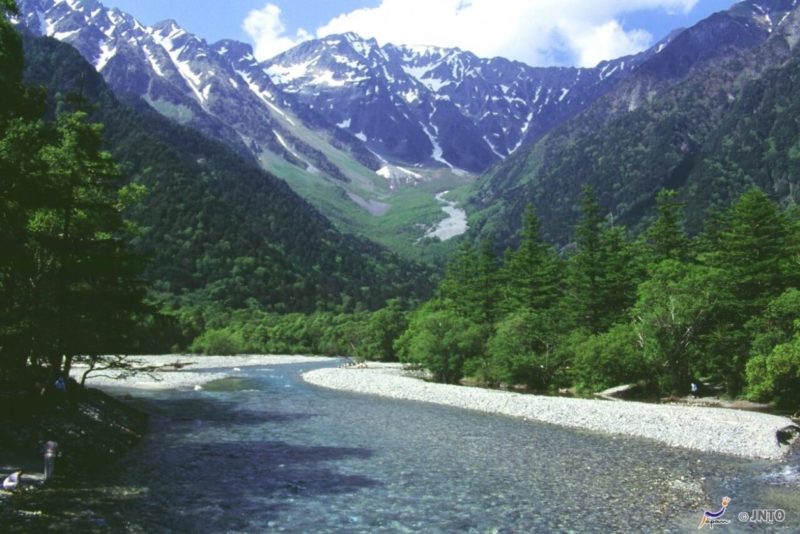 Height: 3,190m (10,470 ft)
Prefecture(s): Nagano, Gifu
Mt. Okuhotaka is a close competitor for the number 2 slot of the highest mountains in Japan. In fact, if its peak had been only two average women's size taller, this would have been Japan's second-highest mountain. Being rockier than most of Japan's other mountains, climbing Mt. Okuhotaka is not recommended if you are not an advanced climber. The area is a popular resort destination because of its stunning mountains, valleys, rivers, and volcanic craters.
Highest Japanese Mountain #4: Mt. Aino
Height: 3,189m (10,463.0 ft)
Prefecture(s): Yamanashi, Shizuoka
With a mountain peak so wide you can even get lost, Mt. Aino's peak is also known as the Aino Dome. Hikers often climb Mt. Aino on the way to Mt. Shiomi, a popular mountain to climb in the same region. As it is part of the Southern Japanese Alps, there are spectacular mountain views all around from the top, including Mt. Fuji.
Highest Japanese Mountain #5: Mt. Yari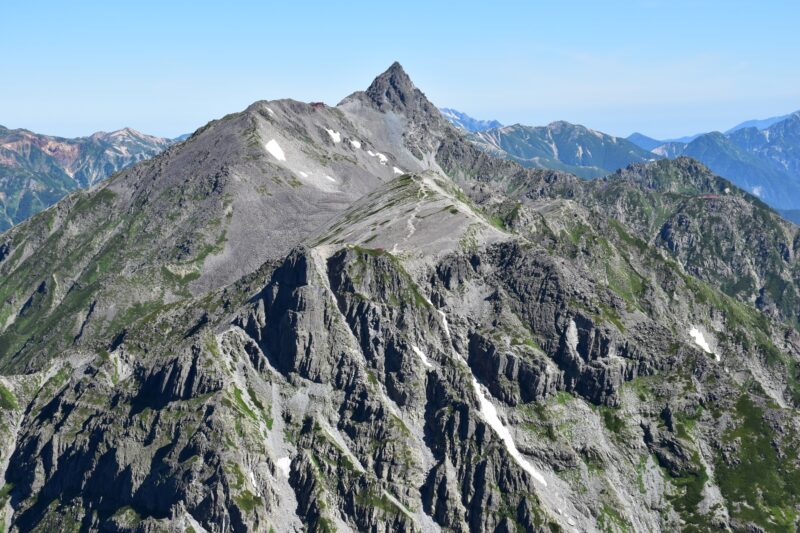 Height: 3,141 m (10,305 ft)
Prefecture(s): Shizuoka, Nagano
Towering in the back of this picture like a sharp spear, is the peak of Mt. Yari. It is not hard to understand how Mt. Yari, or Yarigatake, got its name. Yari is Japanese for spear. This 5th highest Japanese mountain peak is part of the Hida Mountains of Japan.