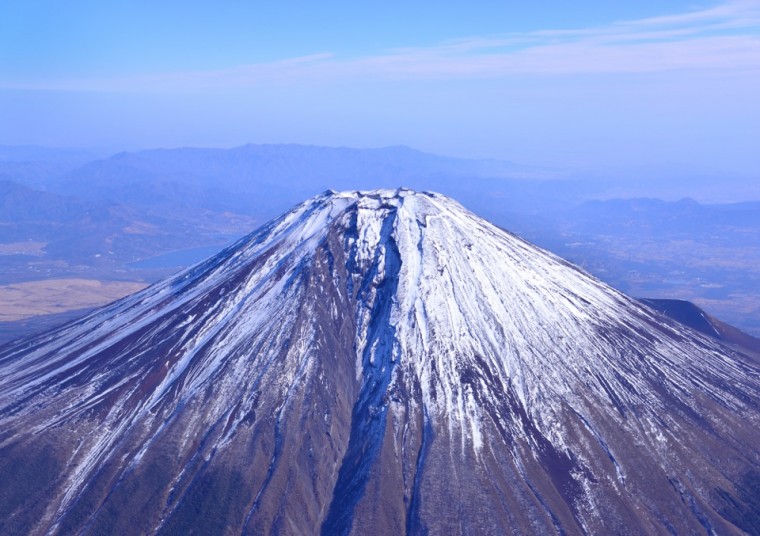 Part 1: Let the fun begin!
Thousands of tourists travel to Mt. Fuji each summer to make the strenuous ascent to its peak.
Others of us just want to have a little fun.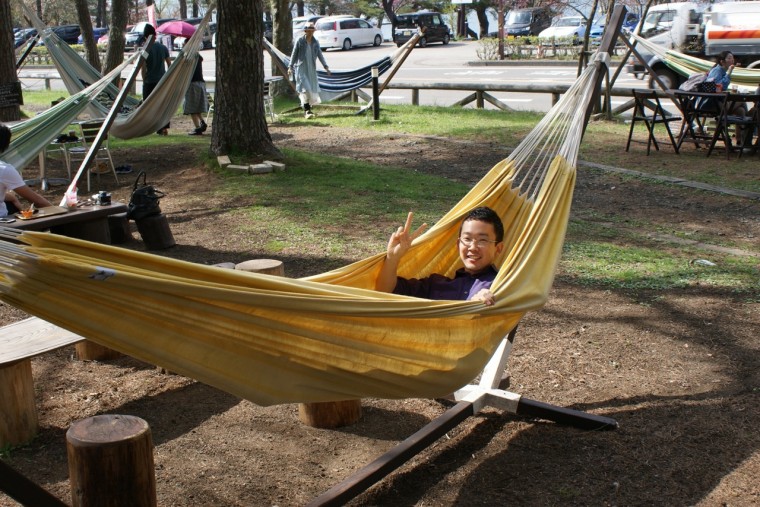 Which is why I'm hanging in a hammock, rather than strapping on my climbing gear.
Ready to have some fun in the Fuji Five Lakes Area? Follow us in this 5-part series as we bring you onsens, high-flying rollercoasters, panoramic views, and yes, even a Hammock Café, where I'm hanging now. Everything is five times the fun with the majestic view of Mt. Fuji in the background, so let's get started!
Train otaku, all aboard!
First things first, you're going to need to get around the Fuji Five Lakes Area, which is no problem with Fujikyu Railways. And if you're a train otaku and vintage vehicles get your engines moving, these retro buses and old-fashioned trains will take you for a trip back in time.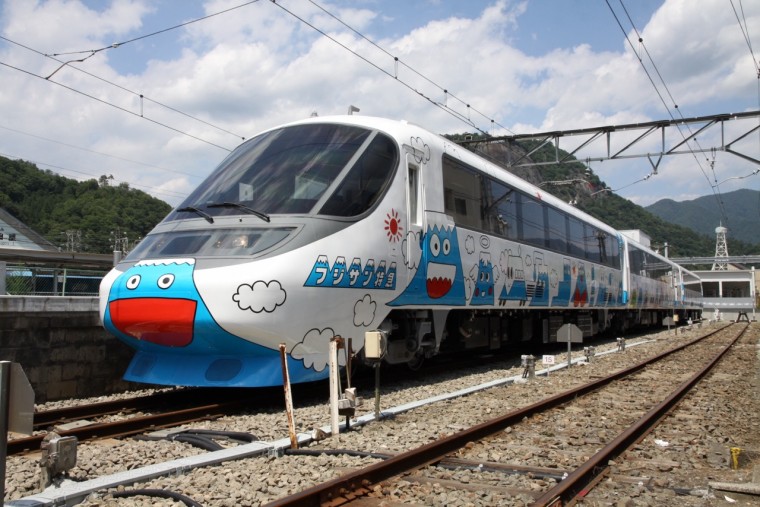 Even if you're like me, simply just wanting to get from point A to B, some of these rides will still stop you in your tracks…like the Fujikyu Limited Express, with 58 cartoon characters of Mt Fuji on its exterior.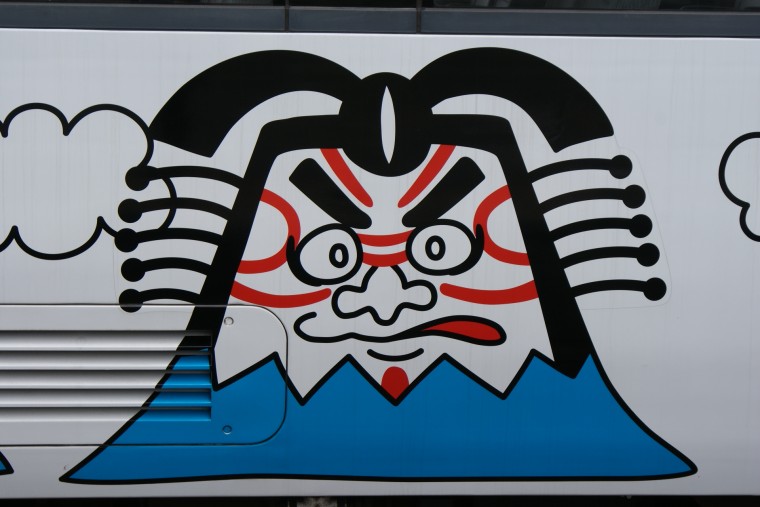 Tip: Pick up your "Mt. Fuji and The Fuji Five Lakes Passport [Fujikyu Train Set]" at Otsuki Station to ride unlimited on Fujikyu Railways' buses and trains for two consecutive days.
And while you're at the station…
Station-side snacks
Since food is half the fun when traveling, try these two treats, conveniently available upon arrival at Fujisan Station.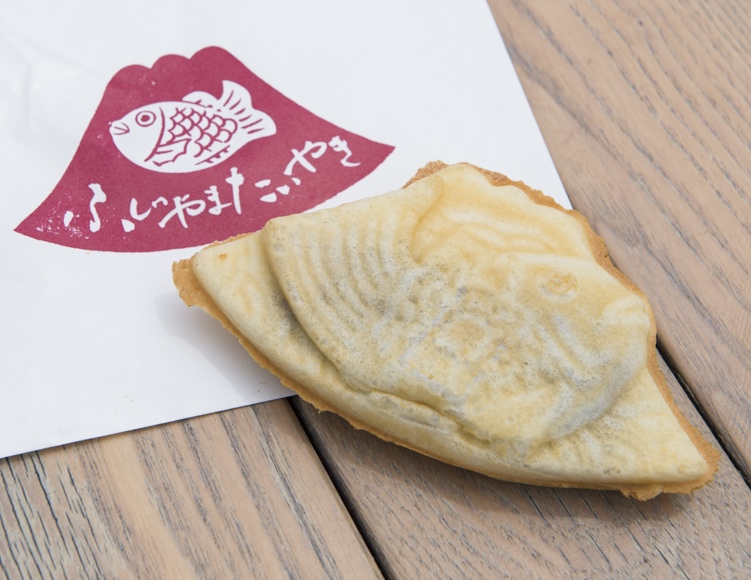 The Fujiyama Taiyaki combines the traditional taiyaki fish shape with Mt. Fuji, and is ready to erupt with steaming hot sweet bean filling! (160 yen)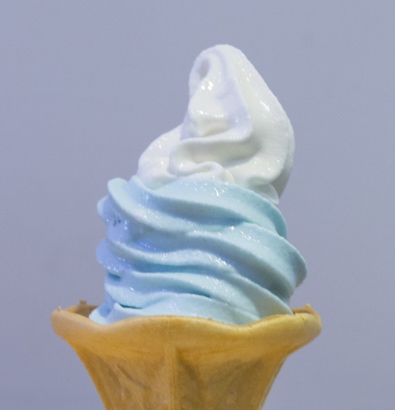 With vanilla "snow" on top, and native aobara ("blue rose") as the mountain base, this soft serve embodies the shape and local flavor of Mt. Fuji. (350 yen)
Now that we've got some sugar in our system, where should we explore first?
A sacred starting point
Even for non-climbers, you won't want to miss the historical starting point of the Mt. Fuji climb, at the Kitaguchi Hongu Fuji Sengen Shrine. This shrine, dedicated to restrain the erupting of Mt. Fuji, is preserved as one of Japan's largest forest shrines with sacred trees dating back over 1,000 years. For a taste of Mt. Fuji's ancient heritage and abundant nature, starting here will get your trip off on the right foot.
Now, off to see Mt. Fuji! Come back for Part 2, and follow us as we catch some spectacular views from sea at Lake Yamanakako.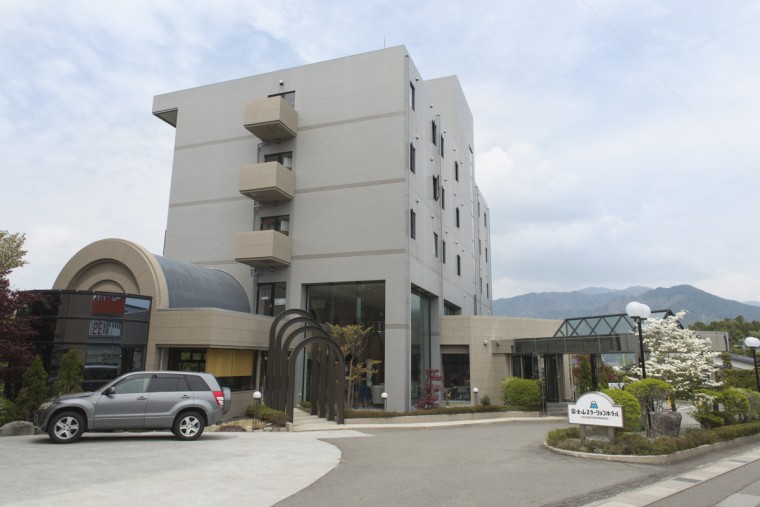 Tip: If looking for an affordable stay close to Fujisan Station, try the Fujisan Station Hotel, just a 2-min walk away. With rooms starting at 7,000 yen, including breakfast, this newly renovated hotel is equipped with free wifi in every room, and would certainly be my pick if traveling by myself to the Mt. Fuji area.
[Attraction & Hotel Information]
PICA Yamanakako Village (Hammock Café)
Access: There are several bus services per hour from Shinjuku Station (Fujikyu and Keio). Shuttle services are available for those staying at PICA Yamanakako Village (reservation required)
URL: http://yamanakako.pica-village.jp/en/
Kitaguchi Hongu Fuji Sengen Shrine
Access: Take Fujikyu Railway from Otsuki Station to Fujisan Station. A 20-min. walk from Otsuki Station
URL: http://sengenjinja.jp/english/
Fujisan Station Hotel
Address: 2-7-12 Matsuyama, Fujiyoshida-shi, Yamanashi
Access: A 2-min. walk from Fujisan Station
Tel: 0555-24-3300
URL: http://www.fujisanstation-hotel.com/ (Japanese)