Standing on top of a hill, I look down at the beach and glittering sea over a fence of wild flowers. The beautiful natural arch of Umanose-Domon is only a short hike away, and as I watch the boats sailing on the sea, I feel as though I've stepped back in time. This, and the mouthwatering tuna which can be found here, is the beauty of Misaki and nearby Jogashima.
Misaki in Miura, Kanagawa, is a seaside town about one hour away from Tokyo, and famous for having one of the highest amount of maguro catches in Japan, which attracts many tourists. Be sure to spot it when you visit Misaki Town. (maguro is the name of tuna meat, usually used in sushi or sashimi)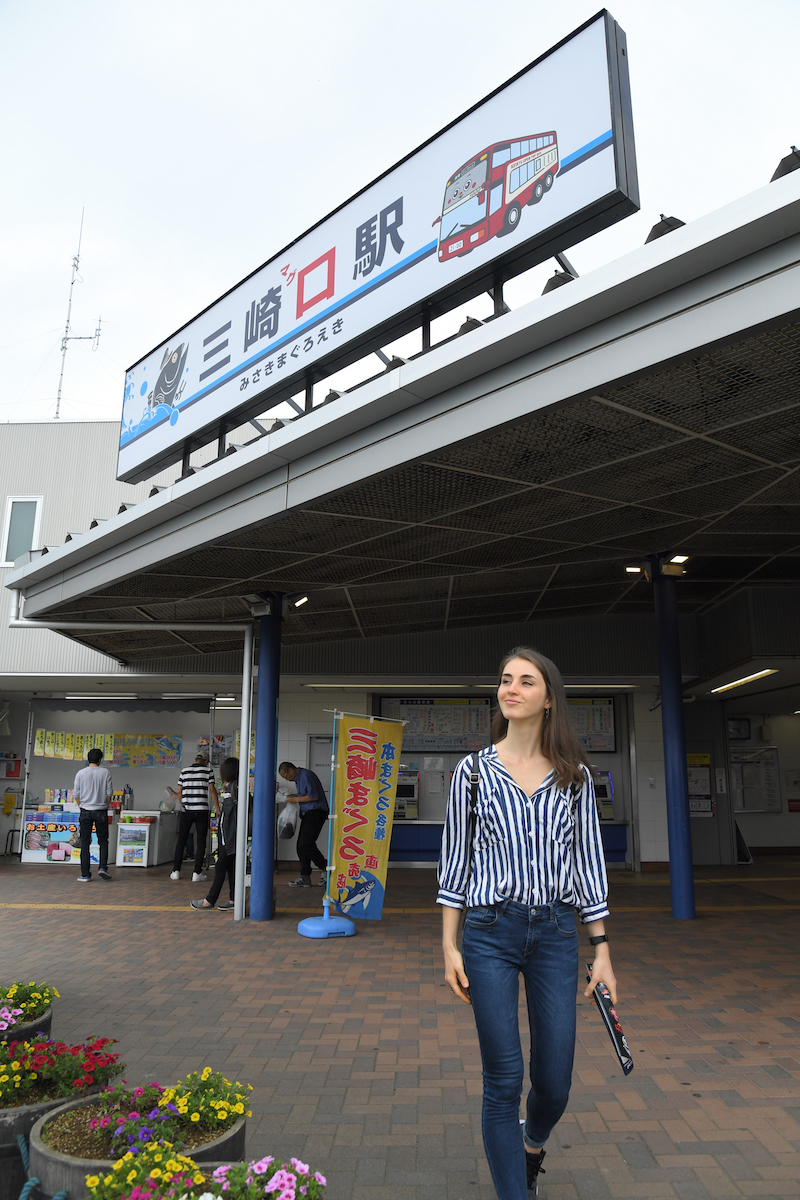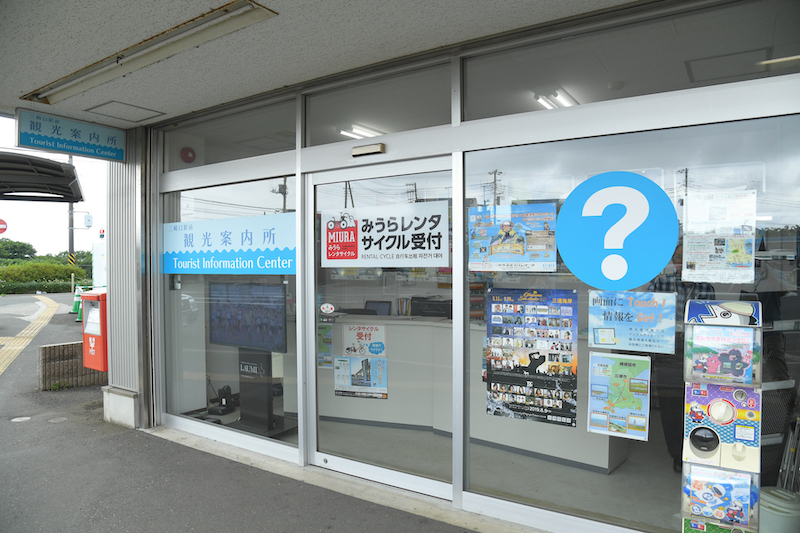 As I stepped off the train with the Misaki Maguro Day Trip Ticket clutched firmly in my hand, I struggled to choose which of the attractions to visit during my day here. The huge variety of options (18 shops, facilities or experiences, actually!) in the English language Misaki Maguro Day Trip pamphlet is one of the benefits of the Ticket. They all looked wonderful, and I was truly spoiled for choice.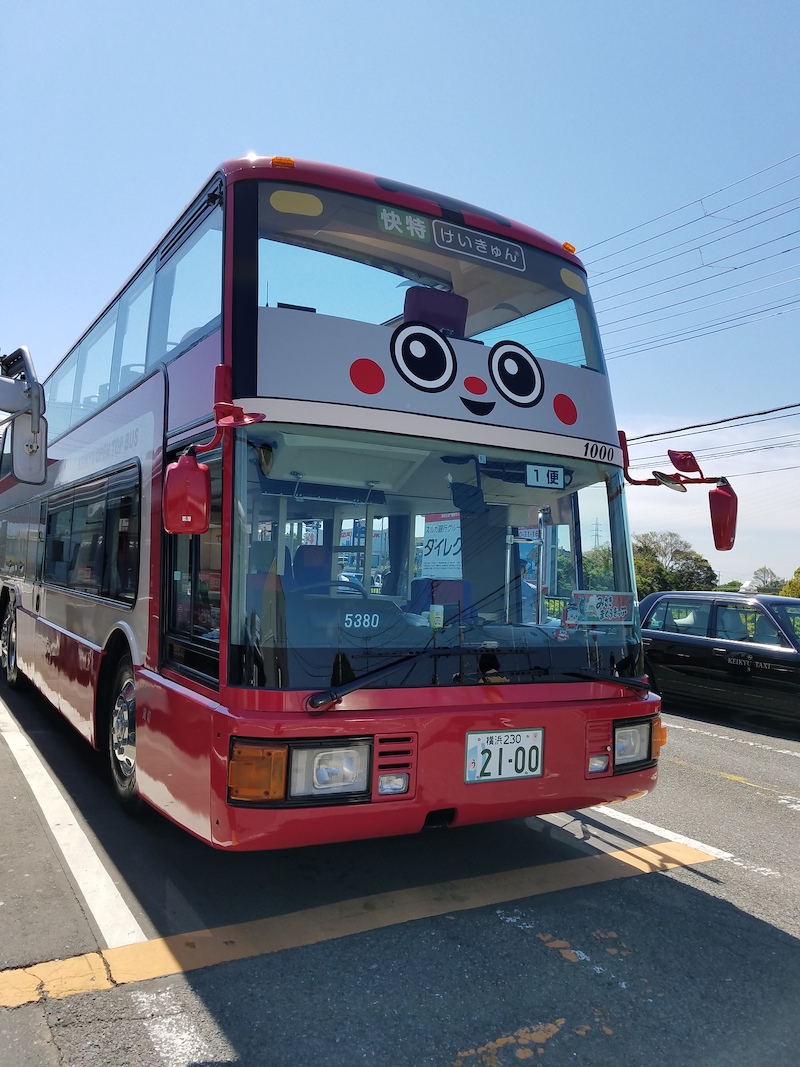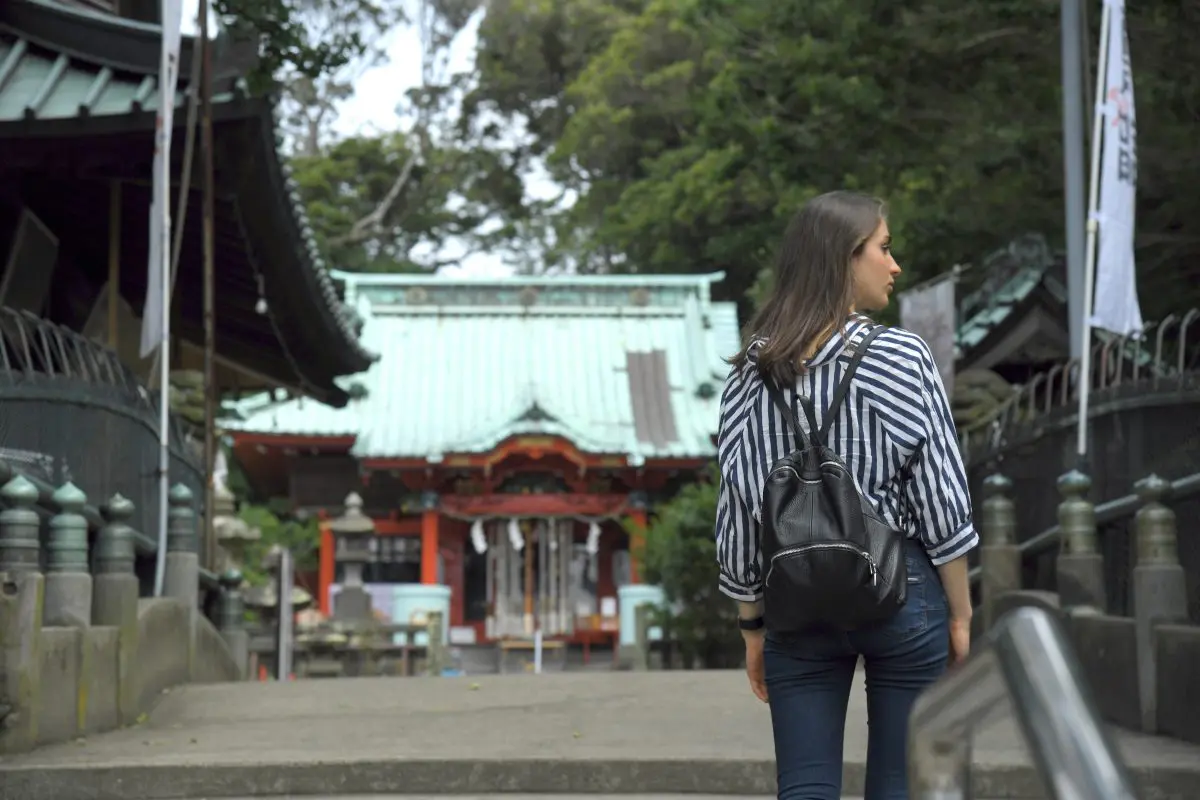 Being a nature lover, however, I decided to visit the nearby island of Jogashima. Since one of the attractions in question was an open-top bus tour from the Leisure Facility Use or Souvenir Ticket which went from the station to Jogashima, I thought it would be a perfect opportunity to travel to the island and see the natural beauty of the area at the same time. The trip was wonderful – not too long, not too short – and the guide was one of the best I've ever seen. Although her presentation was all Japanese, it was so well done that even non-Japanese speakers would enjoy it, and the beautiful scenery made the journey perfect.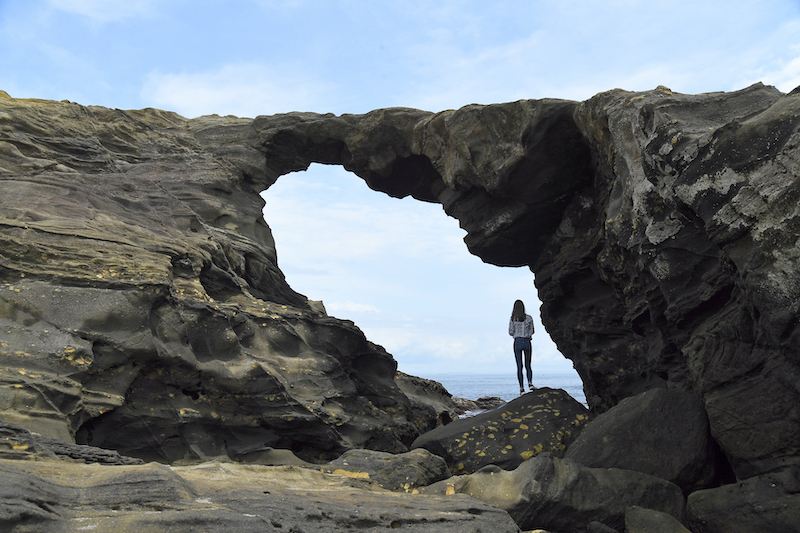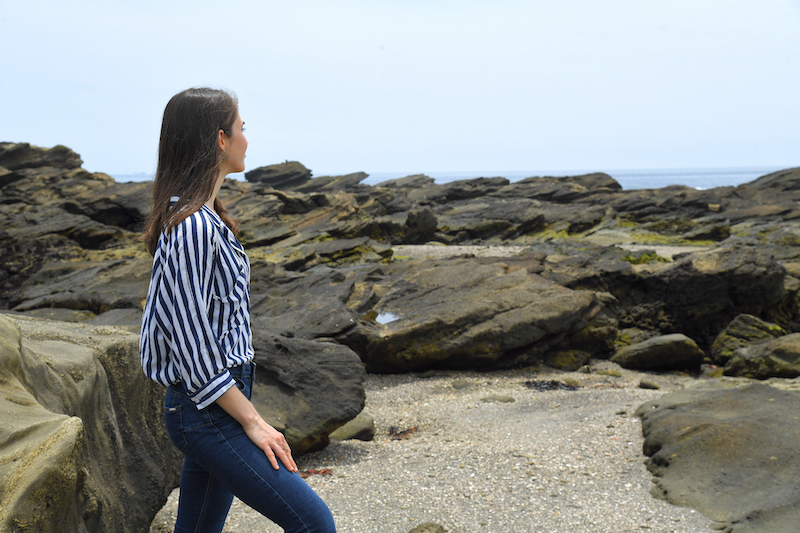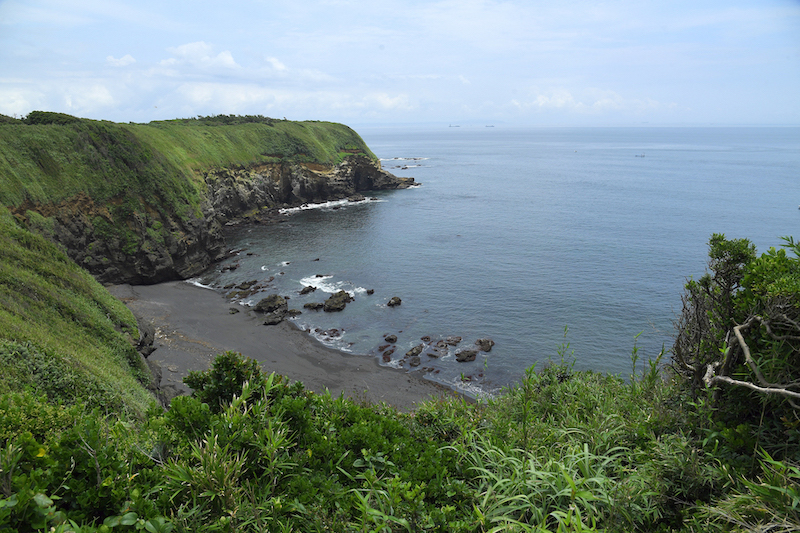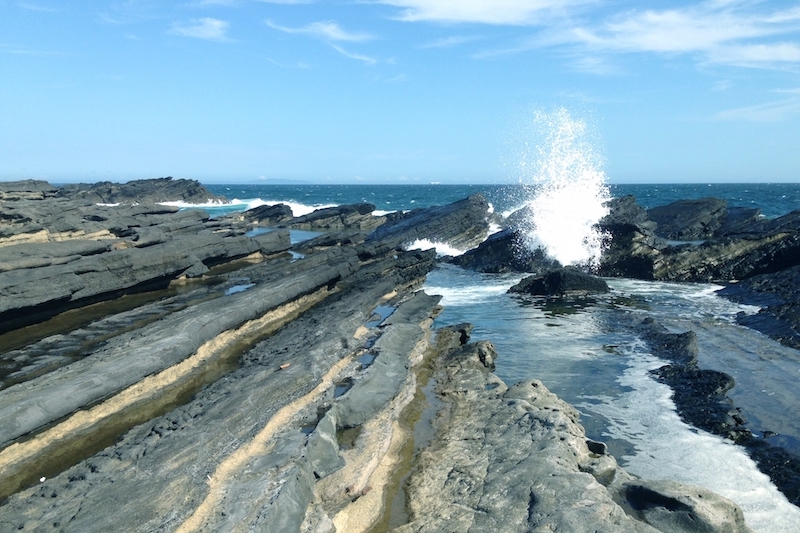 Once in Jogashima, I decided to explore the island on foot and made my way along the streets (stopping at a souvenir shop whose goods were made entirely of shells) until I came to the coast. As the trails are all very well-signed, I had no trouble finding the path I wanted, and climbed up the steps until I was at the beginning of the trail that leads around the island. Surrounded by greenery on all sides, with gaps offering a tempting peek at the ocean scenery beyond, it felt as though there was no one else on the island except for me and the birds. The trail was laid out in such a way that made it easy to see the key points of the island, such as the natural arch Umanose-Domon, without needing to leave the trail. Of course, there are stairs down to the shore for those who would like a closer look.
A lovely walk along the flat trail brought me to Jogashima Park, famous for its daffodils and hydrangeas. The park was the perfect size: big enough to offer plenty of sights, yet small enough to enjoy.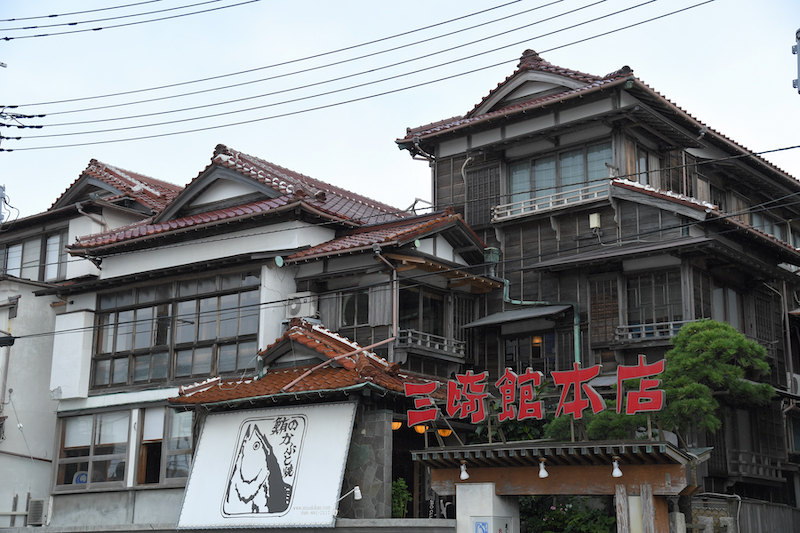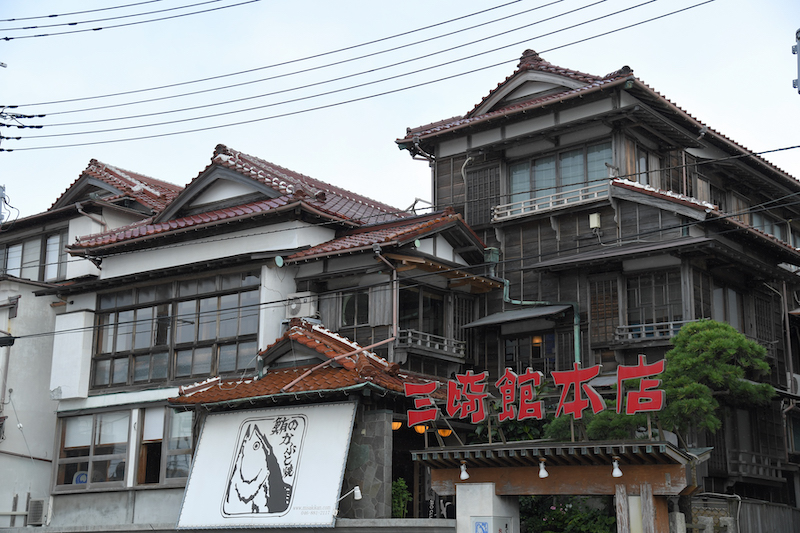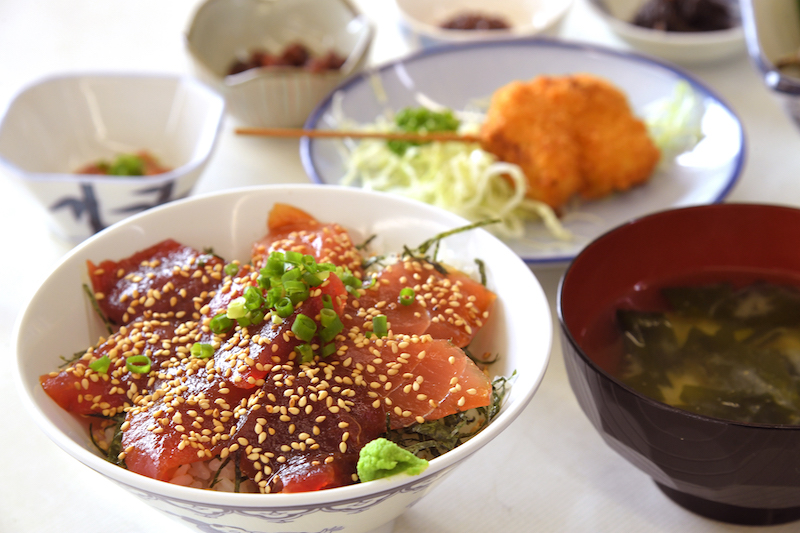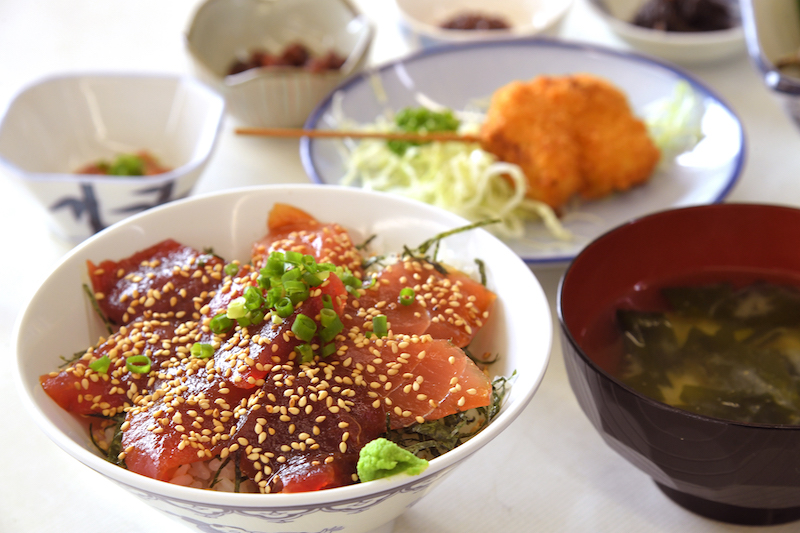 By this point, I was ravenous and eager to try out another feature of my Misaki Maguro Day Trip Ticket: one free maguro lunch by means of the Maguro Selection Meal Ticket, which I could choose from a huge variety of participating restaurants. Since maguro happens to be one of my favorite foods, I knew I had to sample this local specialty. As with the activities, I was spoiled for choice when it came to choosing a restaurant, as they all have something good to offer. For example, Misakikan Main Store also runs a ryokan along with their restaurant, which is good for anyone looking to stay longer. Another noteworthy maguro restaurant is Jogashima-Shibukitei, which boasts a wonderful view of Mt. Fuji, a very entertaining English-speaking owner and chairs as opposed to traditional Japanese floor seating.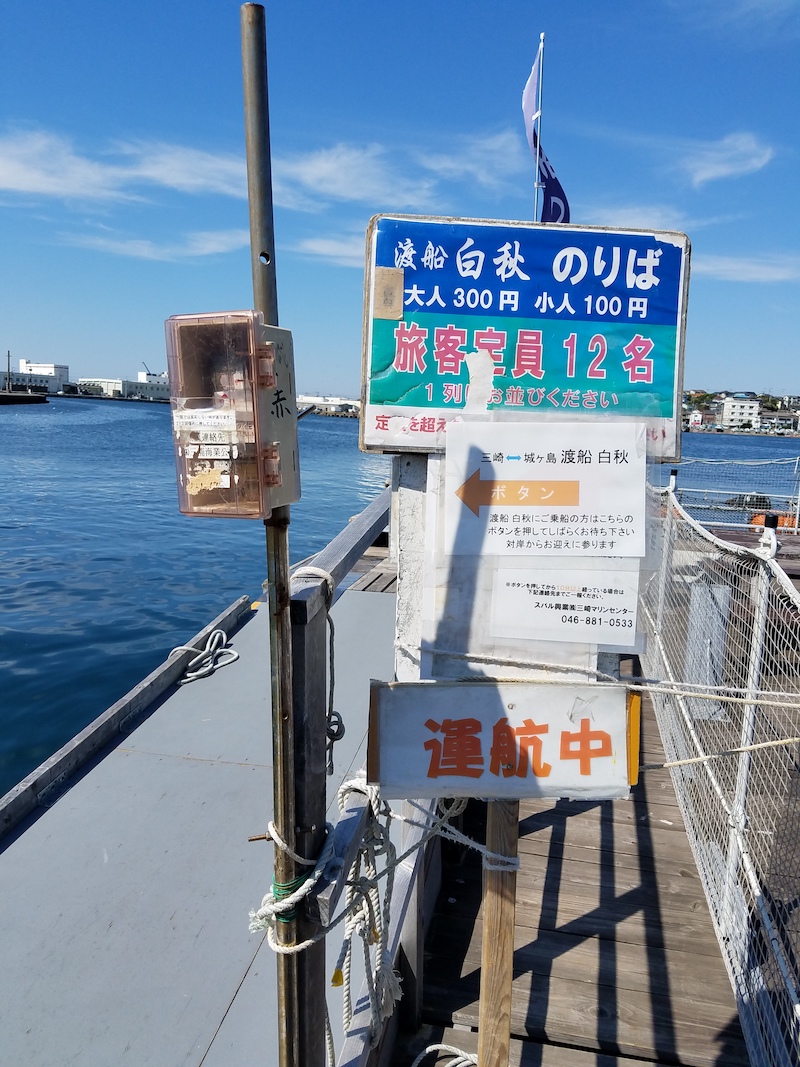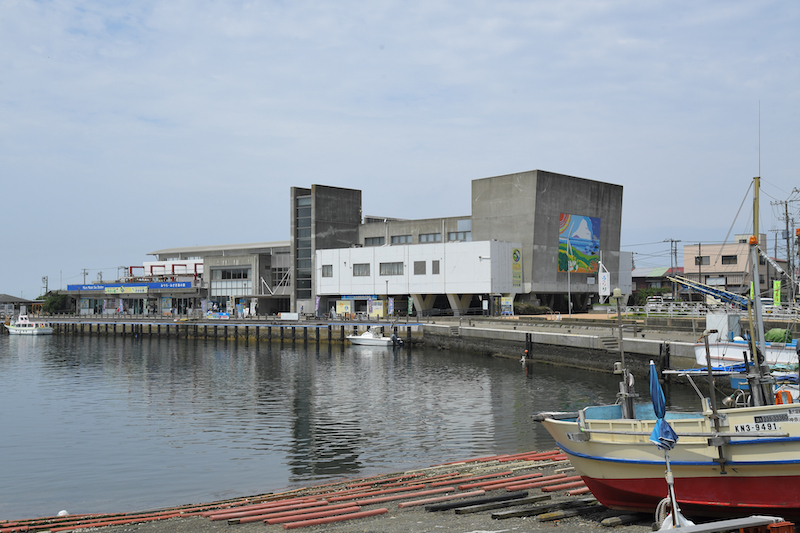 While I could have returned to the mainland on the same open-top bus as before, I opted to try the watashibune (ferry) crossing instead. Imagine my surprise when, instead of running on a timetable, it turned out that the ferry could be summoned from the mainland with the push of a button!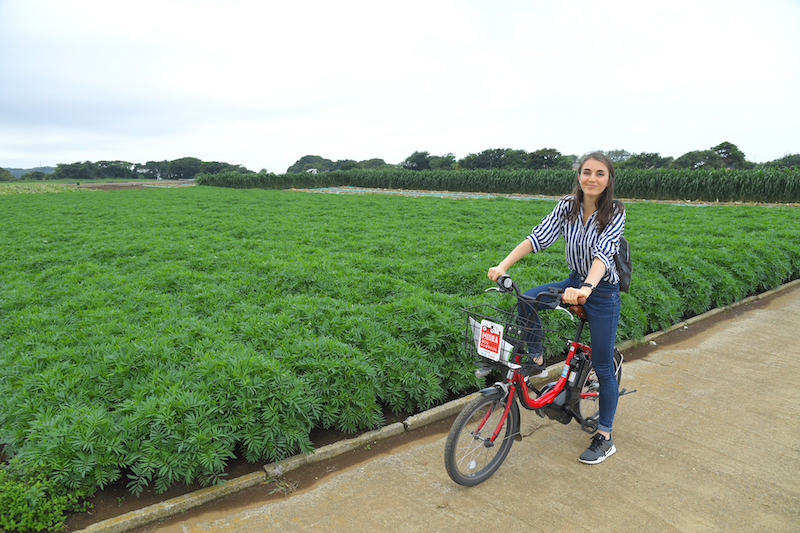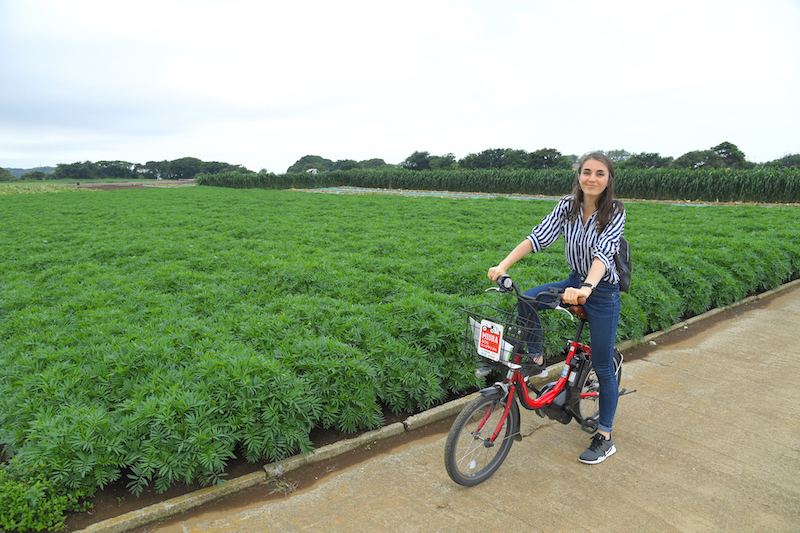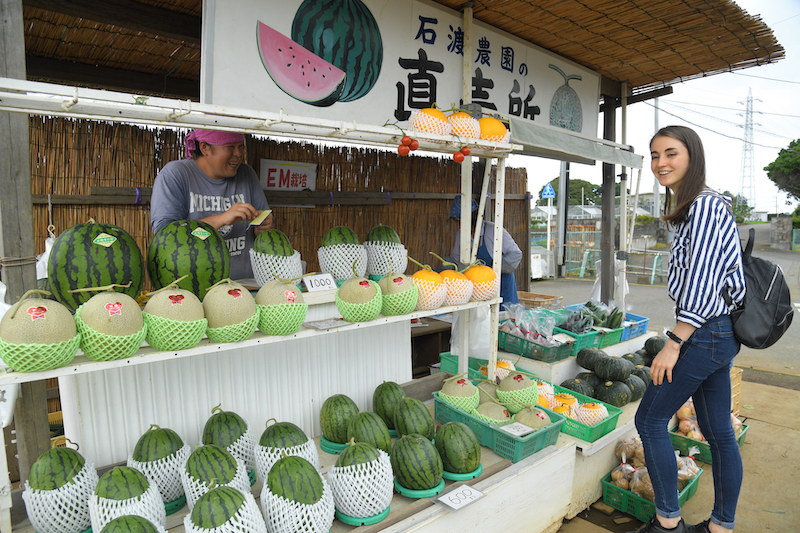 One smooth crossing later, I was back in Misaki Port, and time was pressing. I would love to rent the Miura Rent-a-Cycle and enjoy cycling around Misaki area, or seen the tuna auction at Misaki Port, or seen the tuna auction at Misaki Port, but sadly I only had time for one final stop: Urari Marché, a large food market that sells a huge variety of local vegetables, bread, tofu and (naturally!) maguro! Here, I was able to get my own Misaki tuna to take home for dinner, making it a perfect ending to a perfect day in this picturesque part of Japan.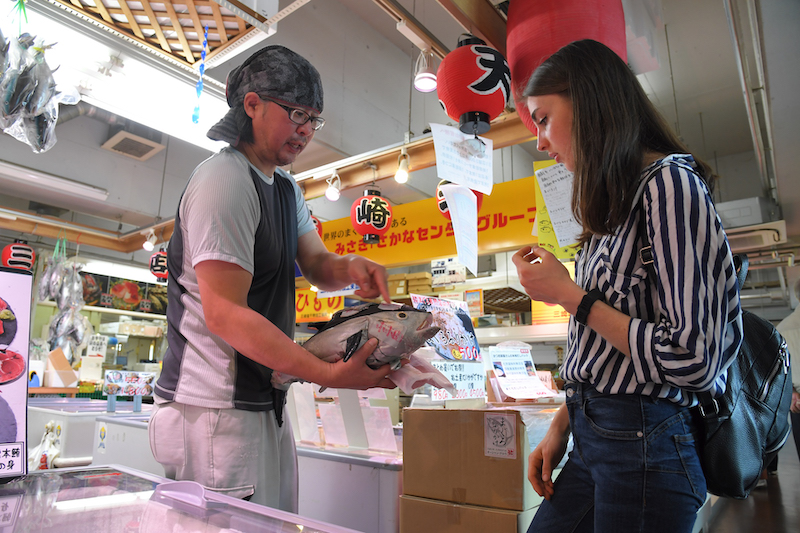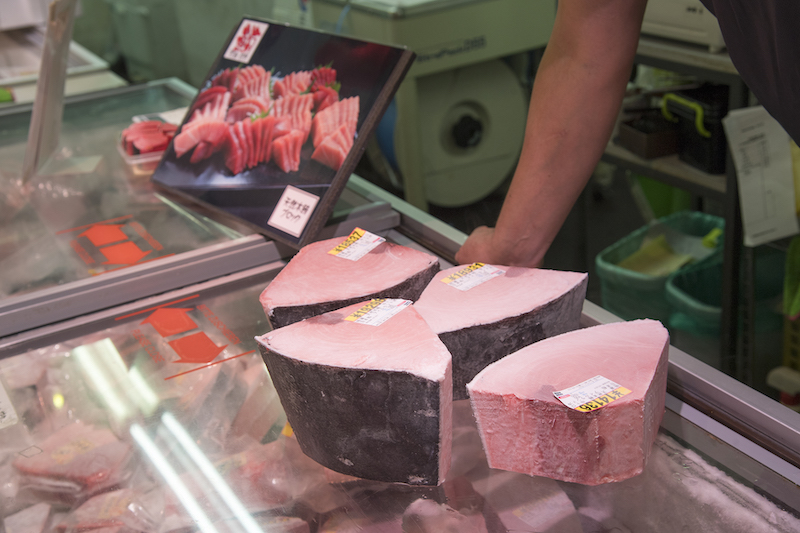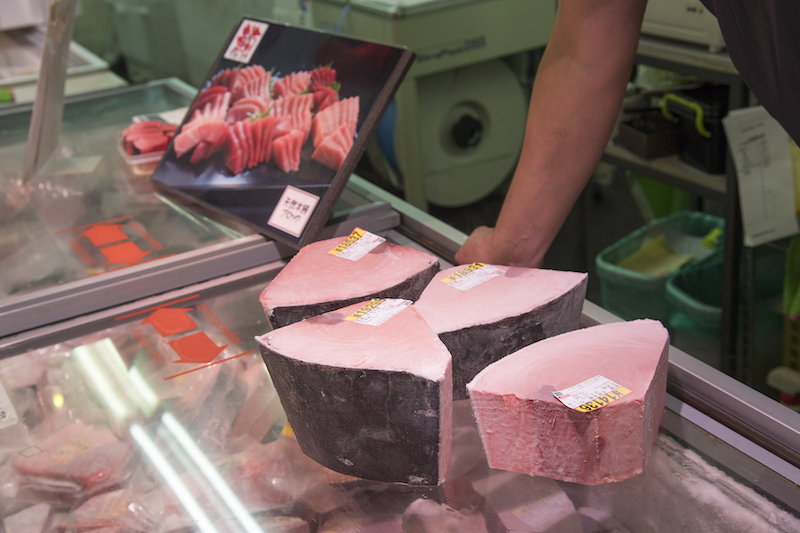 KEIKYU Misaki Maguro Day Trip Ticket: Eat. Play. Ride Discount package
Explore Misaki with the KEIKYU's specially priced ticket package of three tickets as follows.
* Available at Keikyu Line Stations (excluding Sengakuji and Misakiguchi Stations) * Valid only for date of purchase. * Price varies depending on boarding stations.
* Please note that each of the three tickets has its own use and variety of options. B & C tickets can be used only once at designated spot.
For more information, please visit: KEIKYU WEB