Japan is uniquely known for both its traditional culture and modern cities. Visitors from around the world flock to Kyoto's temples and Tokyo's exciting entertainment and shopping districts. However, Japan has another quality that can't be overlooked. With Japan being about 67% forestland, the county also boasts some spectacular nature. Outdoor enthusiasts and hikers searching for spectacular scenery will find plenty of picturesque points across the varied landscapes of Japan.
Hikes with Amazing Views around Tokyo and Kanto
Beyond the Tokyo skyline, lush hiking trails welcome visitors to explore the beauty of Japanese nature. Obviously, Tokyo and the Kanto Region has much more to offer than the colorful city lights, but the striking contrast is enough to leave anyone awestruck.
Exploring Chichibu-Tama-Kai National Park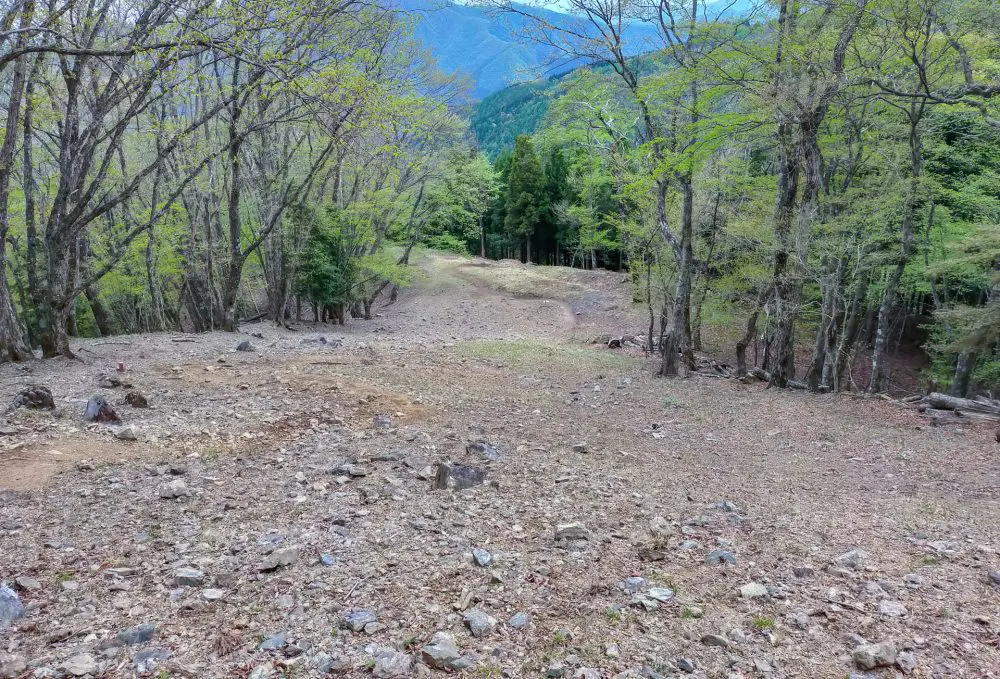 The Chichibu-Tama-Kai National Park rests at the intersection Saitama, Yamanashi, Nagano, and Tokyo Prefectures. Sprawling across 1250 square kilometers, the national park offers numerous hiking trails that lead through spectacular mountains, valleys, and rivers.
The Okuchichibu area includes a group of mountains that is home to Tokyo's highest mountain, Mount Kumotori. One of the major natural landmarks of Okuchichibu is Mount Kinpu, located on the border of Nagano Prefecture and Yamanashi Prefecture. Hiking around the zigzagging paths, you can see rocky peaks, crystal-clear mountain streams, and green forests with plenty of plant and animal life.
Hiking around Western Tokyo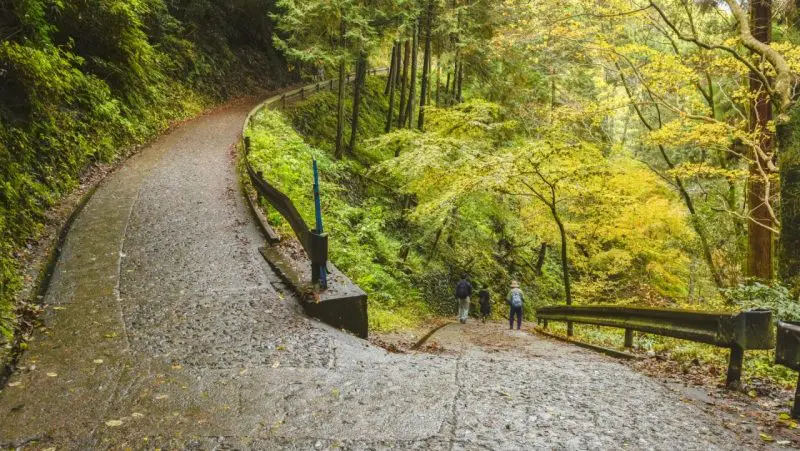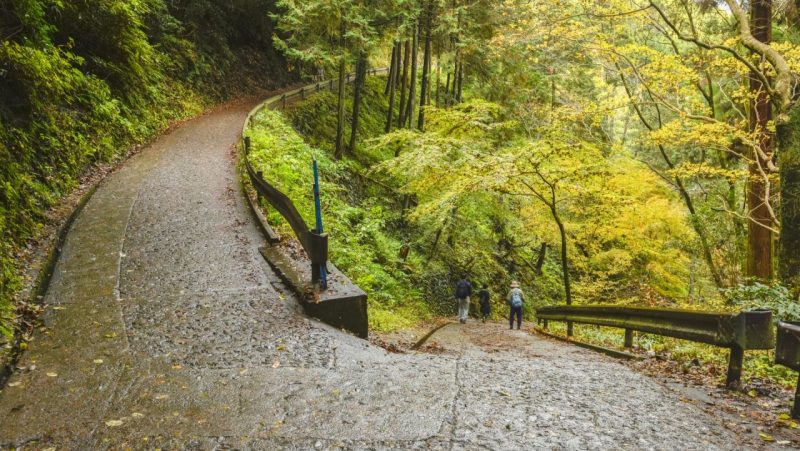 In Western Tokyo lies the Okutama area, which contrasts the city's concrete jungle with lush forests, roaring rivers, rocky valleys, and quiet mountains. Mount Mitake, standing at 929 meters, is a great destination for casual hikes thanks to its well-maintained trails and a convenient cable car. Okutama's scenery is especially spectacular in fall. Amplified by the autumn leaves, Nanayo Falls, Ayahiro Falls, and the scenic trails around Mount Odake are especially dramatic in their beauty.
Of course, no list of hiking trails around Tokyo can be complete without mentioning Mount Takao. Known as a mountain that anyone can climb, Mount Takao rests comfortably as a top location for casual hikers around Tokyo. Though convenient, Mount Takao sacrifices none of its allure. The peak of Mount Takao offers spectacular views of the surrounding area. Here you can even witness the rare "Diamond Fuji" phenomenon which occurs twice a year.
Mountain Trails with Magnificent Views of Mount Fuji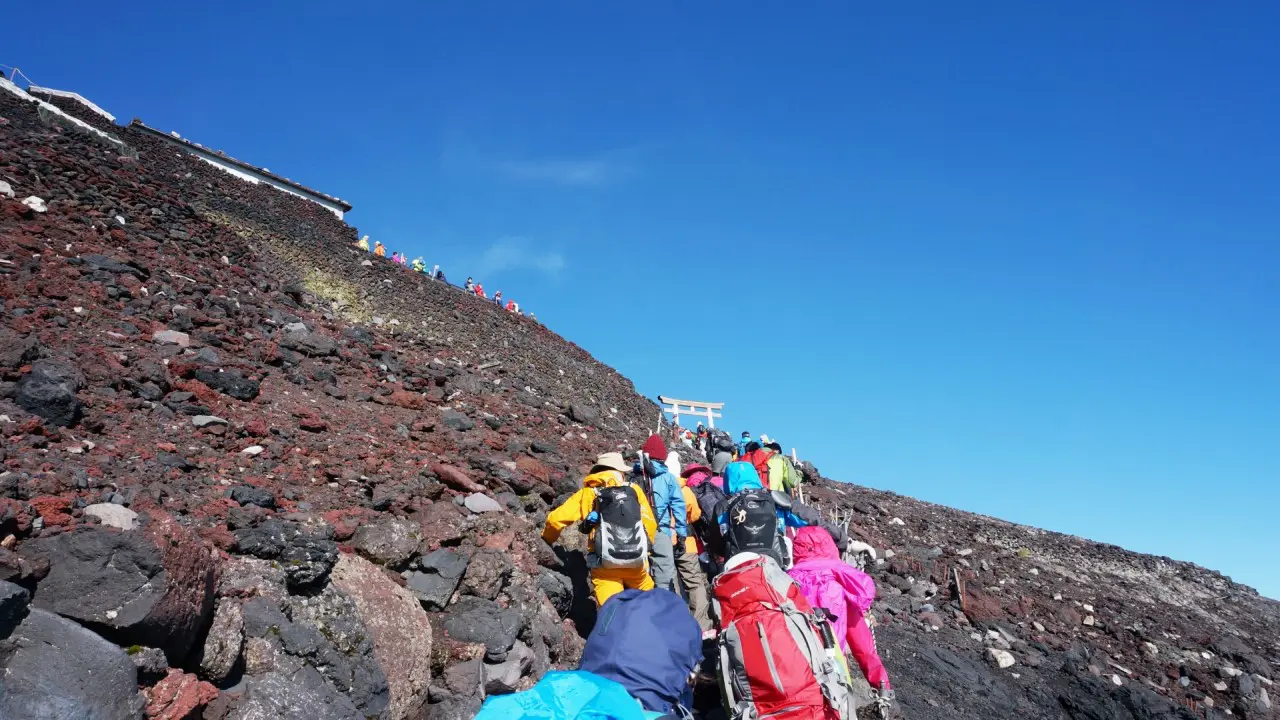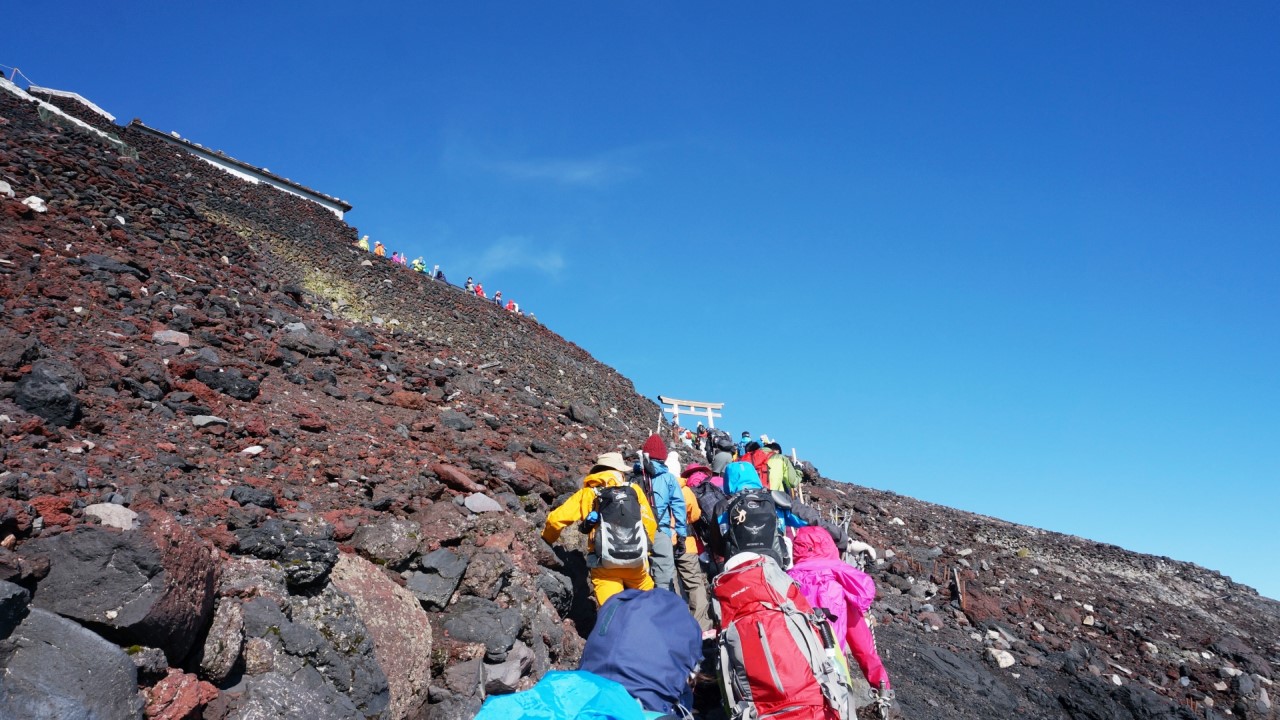 As Japan's tallest mountain, Mount Fuji isn't shy, appearing on the horizon from many peaks around the Kanto Region. Of course, Mount Takao is the most common example of popular peaks with a view of Mount Fuji, but there are many more to explore for adventurous hikers seeking picturesque landscapes that include the beautiful Mount Fuji. The grassy summit of Mount Jinba is also much more natural, adding to its appeal for outdoor enthusiasts.
View of Mount Fuji from the Tanzawa Mountain Range in Kanagawa Prefecture
Along the verdant mountain paths of the Tanzawa mountain range, you can appreciate the refreshing scenery of Kanagawa Prefecture away from the noisy city. Popular mountain trails within the Tanzawa-Oyama Quasi-National Park, like those around Mount Oyama and Mount Daibosatsurei offer spectacular views of Mount Fuji.
A relatively easy hike with a view of Mount Fuji is the journey to the summit of Mount Tonodake. Along the paved Okura Ridge trailhead, you can see the Southern Japanese Alps, Miura Peninsula, Izu Peninsula, and Mount Fuji. The summit is flat with very few obstructions blocking the magnificent views. You can also catch the amazing "Diamond Fuji" from this point.
The Mount Nabewari Loop hiking route is loved by climbers for its stunning views featuring Mount Fuji and other peaks among the Tanzawa mountains. Outdoor enthusiasts with enough experience and endurance can make this complete this challenging journey in around 8 hours. Many like to set up camp and enjoy nature to its fullest. Though difficult, the rewards speak for themselves!
Hikes with Amazing Views in the Tohoku Region
Tohoku is the northernmost region on Japan's main island of Honshu. The region includes Akita, Aomori, Fukushima, Iwate, Miyagi, and Yamagata Prefectures. In addition to its fascinating history and traditions, delicious food, and scenery, Tohoku is also home to plenty of majestic mountains which inspired culture in Japan. For example, there is the Dewa Sanzan, a group of 3 holy mountains in the Tohoku Region.
Scenic and Sacred Hikes in Myoko-Togakushi Renzan National Park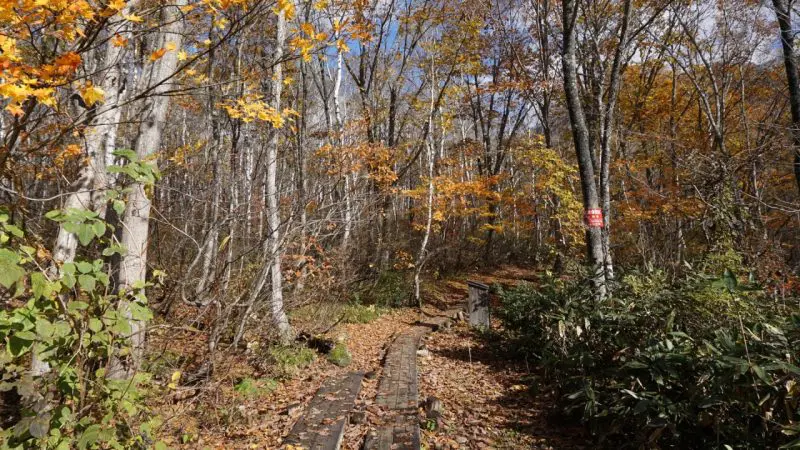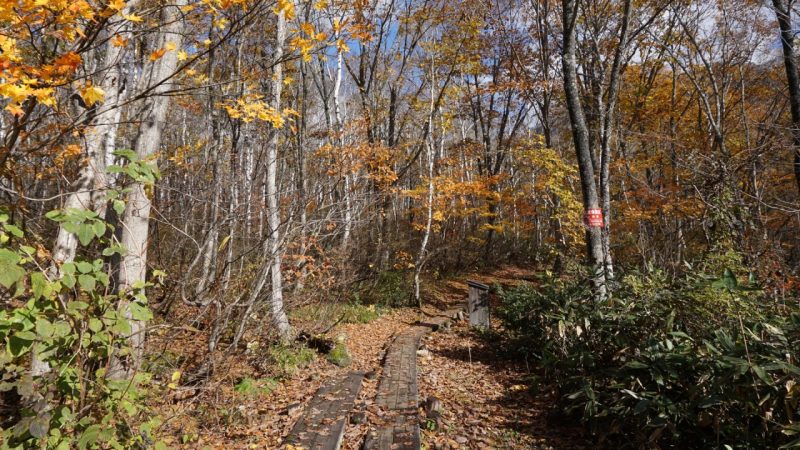 Opened in 2015, Myoko-Togakushi Renzan National Park is one Japan's newest national parks. The diverse landscape of this national park includes lakes, volcanoes, and mountains with scenery that transforms dramatically each season. Watching over the northern side of Myoko-Togakushi Renzan National Park are Mount Myoko and Mount Amakazari.
Mount Amakazari straddles the border of Niigata and Nagano Prefectures and is listed among the Japan's 100 Famous Mountains. The steep rock cliffs and colorful plant life make this hike a memorable one, with plenty of spots that are perfect for taking photos. Despite its dramatic look, the hike is relatively easygoing. Nearby, Otari Onsen invites hikers to enjoy a relaxing soak on the Nagano Prefecture side of Mount Amakazari.
Mount Togakushi is revered as a sacred mountain resting in the northwestern part of Nagano Prefecture. Historically, it was also a training place for ninja. The narrow paths and sheer cliffs make it a difficult mountain to climb, however Mount Togakushi can certainly be admired from a distance. The mountain is also home to Togakushi-jinja Shrine Okusha, so hikers looking to experience Japanese culture will especially enjoy exploring Mount Togakushi.
Seasons of Colors Hiking around Towada-Hachimantai National Park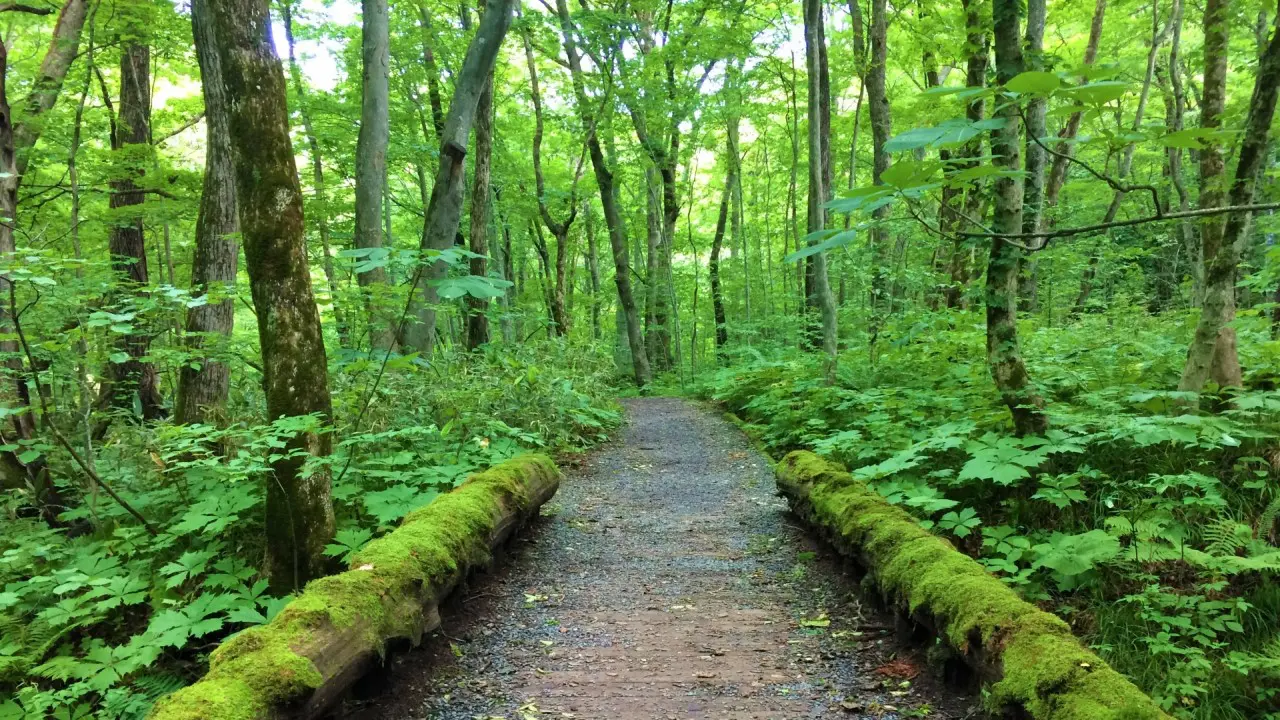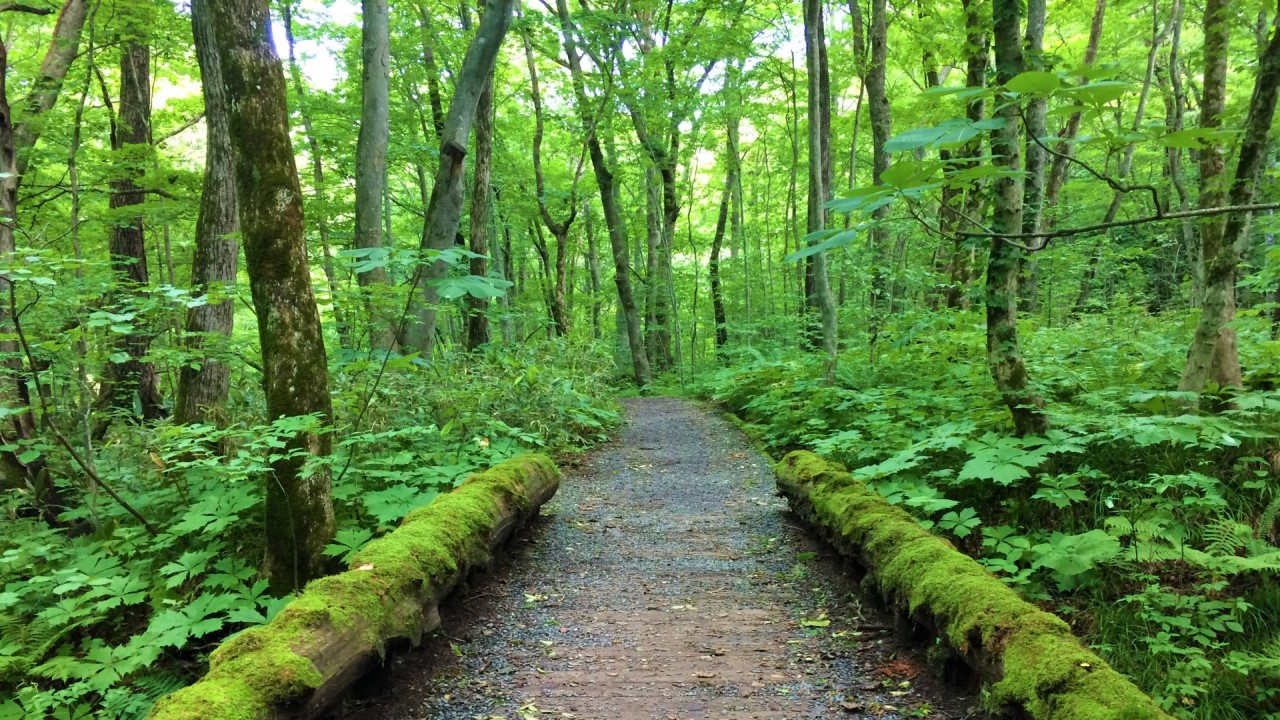 Towada-Hachimantai National Park stretches into areas of Aomori, Akita, and Iwate Prefectures. Rich in natural scenery, the thick forests that surround the streams, rivers, and lakes of this gorgeous national park are especially spectacular in autumn as the leaves change into their warm, fall colors. Furthermore, there are plenty of hot springs among the nature.
Built upon volcanic activity in the central part of Aomori Prefecture, the peaks of Mount Hakkoda define the rugged landscape of Towada-Hachimantai National Park. Blessed with unforgettable seasonal beauty, Mount Hakkoda has a spot among the Japan's 100 Famous Mountains. Being a high mountain up north, it is one of the first places in Tohoku to start to present its autumn colors. Additionally, the mountainous area is known for its wetlands and historic hot spring.
Honshu's largest crater lake, Lake Towada, rests tranquilly on the border of Aomori and Akita Prefectures. The picturesque lake offers plenty of hiking paths for a pleasant walk while admiring the colors of the surrounding forests reflecting on the calm waters. The Oirase Stream flows from Lake Towada and offers trekking courses that follow gently flowing water through verdant forests to waterfalls, unique rock formations, and other spectacular sightseeing spots.
In western Iwate Prefecture is the scenic and volcanic Mount Iwate, also among Japan's 100 Famous Mountains. Mount Iwate's most unique feature is striking contrasts of gentle slopes on the eastern face and rugged ridgeline on the west formed by volcanic activity. Hiking around Mount Iwate is relatively casual and offers amazing views along the way such as Nana-taki Waterfall.
Hikes with Amazing Views in Hokkaido
Hokkaido is the northernmost of Japan's four main islands. It also happens to be Japan's largest prefecture, known for spacious landscapes and snowcapped mountains. Conjuring images of Hokkaido, snowy fields and ski slopes come to mind first. However, the region is also quite comfortable for hiking in the summer. For breathtaking natural scenery in Hokkaido, there are expansive national parks like Daisetsuzan National Park, Shikotsu-Toya National Park, Kushiro Shitsugen National Park, and Akan-Mashu National Park.
Volcanic Adventures in Daisetsuzan National Park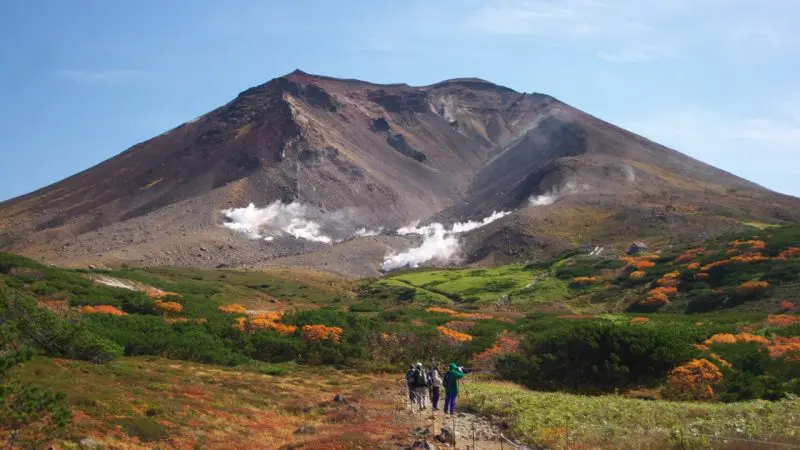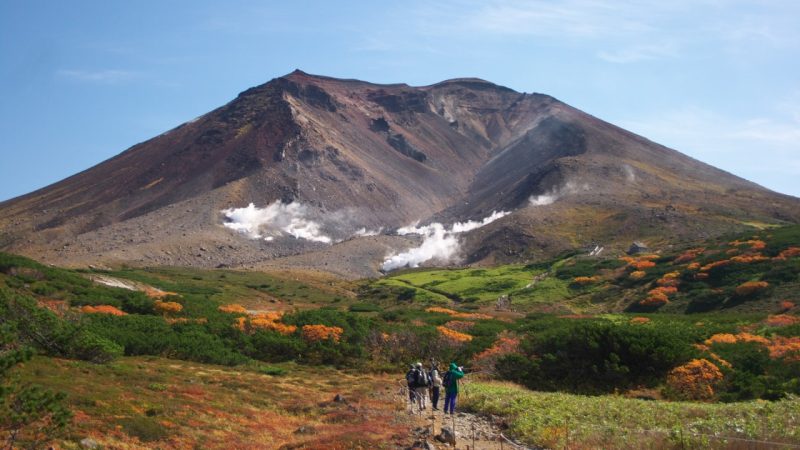 Daisetsuzan is a volcanic group of rugged mountains in the center of Hokkaido. Despite its rough terrain, it is relatively easy to hike around this spectacular area. Among these rocky peaks is Mount Asahi, the highest point in Hokkaido. Using convenient ropeways, hikers can easily walk along the roof of Hokkaido. Hiking down to the grassy Kumono-taira area around Mount Kuro-dake leads to fields of mountain flowers that bloom from June to September.
Discover the Marshlands Kushiro Shitsugen National Park
In 1987, Japan's largest wetland and marsh, Kushiro Marshland, was designated as a national park to protect the pristine scenery and beautiful wildlife, like the endangered Japanese Cranes which draw flocks of wildlife photographers. The best time to see the red-crowned cranes that live on the marsh is from late winter to early spring when they perform elaborate mating dances.
For more scenic hikes around water, the Akan Mashu National Park is located nearby. This park is known for its three beautiful lakes, Lake Mashu, Lake Akan, and Lake Kussharo. Among them, Lake Mashu is especially famous for its clear water. Because of the volcanic activity, there is no shortage of natural hot springs to relax in after hiking, like Akankahon Onsen and Kawayu Onsen.
Hikes with Amazing Views Around Shikoku and the Seto Insland Sea
Shikoku is the smallest of Japan's four main islands, but that doesn't mean that it lacks in impressive views. The island is home to the prefectures Ehime, Kagawa, Kochi, and Tokushima. Many face the gorgeous Seto Inland Sea which also graces the coasts of Wakayama, Osaka, Hyogo, Okayama, Hiroshima and Yamaguchi Prefectures. .
Setonakai National Park: An Island in the Sky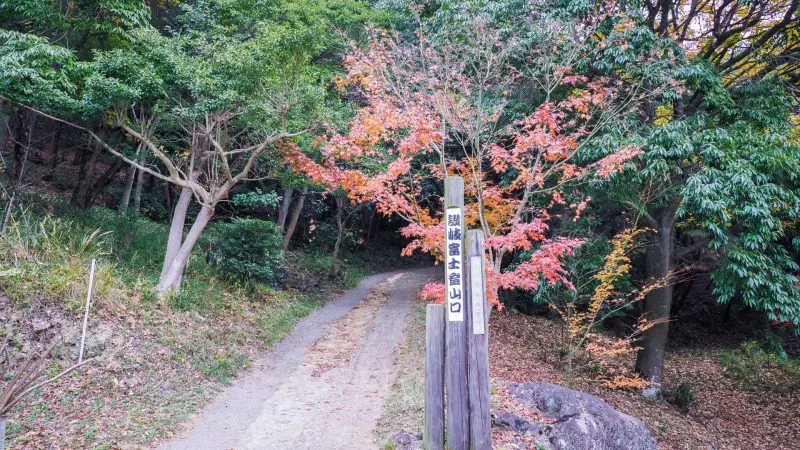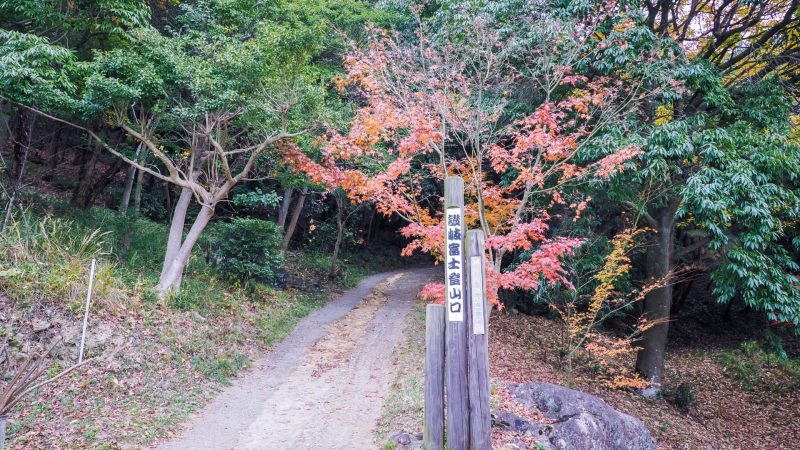 The Setonakai National Park has so much to do that one could spend their entire itinerary exploring it and still have plenty more to see. Mount Washu is one of its biggest draws and is a relatively easy hike with great rewards for your minimal effort, where one can see a beautiful view of the Great Seto bridge and the tiny Shiwaku islets that line the nearby sea.
A short hop to Wakayama City you will find yourself at Togoshima Island. This is a great place to stretch your legs and hit your pedometer goals while you explore the military ruins, a place frozen in time that served as inspiration for the popular animated Ghibli film, "Castle in the Sky".
Mount Rokku: Towering above the Lights of Kobe
Towering impressively over Kobe City, Mount Rokko is an enticing attraction for nature lovers and thrill seekers alike. More experienced hikers and rock climbers alike might also aim to make their way up to the top of Mount Maya, which has the sharpest slope of the Rokko Mountain range. For a view of the city, Kikuseidai Lookout directly overlooks Kobe, giving an unparalleled view of Kobe's beautiful city lights come nightfall.
Hikes with Amazing Views in Kyushu
After Hokkaido and Honshu, Kyushu is the third largest of Japan's main islands. Making up the island of Kyushu are the prefectures of Fukuoka, Kumamoto, Nagasaki, Oita, Saga, Kagoshima, Miyazaki, and Okinawa. Being the southernmost main island of Japan, the warm climate supports the lush, scenic landscapes. Heating up the island even more is the volcanic activity which gave birth to plenty of mountains and natural hot springs.
Sobo-Katamuku Mountain Ranges
Mount Sobo is the highest peak in Miyazaki Prefecture and draws thousands annually to see its wide variety of flora and fauna, with hiking trail courses and steep cliff climbing locations for climbing enthusiasts. This sleeping mountain is surrounded by natural life and is a tranquil escape as you push your body onward, featuring fantastic sights of the bordering Oita and Miyazaki Prefectures.
Oita is also famous for natural hot springs, so you can relax surrounded by nature in a Japanese onsen after enjoying a scenic hike through the Sobo-Katamuku Mountains.
This striking mountain doubles as one of the most active volcanos in Japan, and most recently erupted in 2021. There are plenty of hiking options, and if you are lucky, you can make a visit to the crater itself, but this should not be big on your itinerary as the area is likely to be off-limits due to volcanic gases or weather-related dangers. Among its impressive features is Mount Nakadake, where you will have the opportunity to feel especially miniscule as you peer into one of the largest calderas in the world.
Kirishima-Kinkowan National Park
Kirishima-Kinkowan National Park is a beautiful national park in Kyushu. If you have an interest in volcanos, Sakurajima is one that should be at the top of your list when visiting Japan. Sakurajima juts out from the middle of Kagoshima Bay and is the pinnacle of an idyllic volcano, with smoke bellowing constantly due to the frequent daily eruptions from this extremely active volcano. Its craters are off-limits, but hiking trails line the island and give plenty of reason to explore this stunningly beautiful natural wonder.
As you can see, there is no shortage of hikes with beautiful views in Japan! Just about every prefecture of Japan is filled with gorgeous mountain peaks that you can climb. Hopefully this short list helped you decide where to travel in Japan next!