Being established in the year 718 Houshi was once recognized as the oldest hotel in the world before another ryokan in Yamanashi prefecture beat its founding date by 13 years. Still, Houshi has been operated by the same family for forty-six generations giving it an amazing history.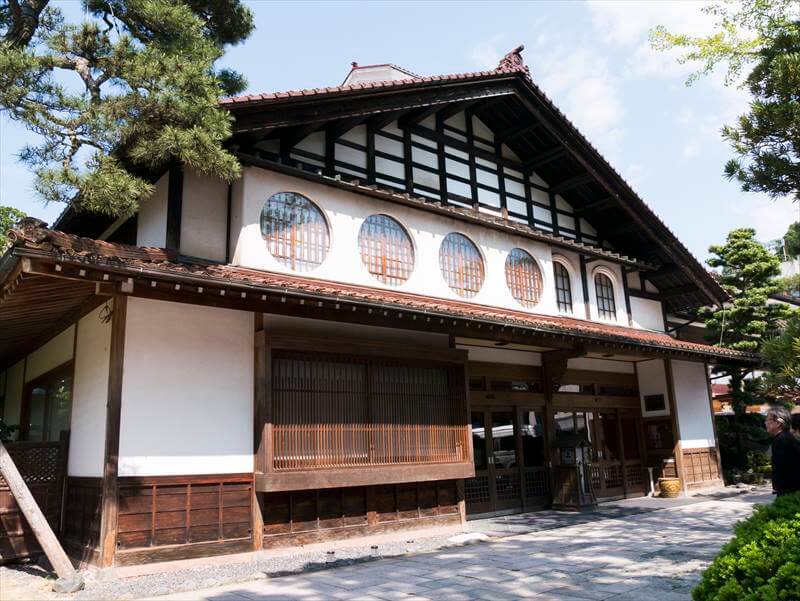 The ryokan's hot spring is said to be founded by a monk. While he was climbing the holy Mount Hakusan he had a dream where the mountain's deity told him about a spring with restorative powers and ordered him to find it for the people of Awazu.
It has 100 guest rooms and a 'Hanare', a private guest residence. There are two indoor and two same-sex-only outdoor hot spring baths. Two family baths can also be privately reserved by guests. There are a total of four buildings belonging to the Ryokan; Shinshun no Yakata (early spring building), Haru no Yakata (spring building), Natsu no Yakata (summer building), and Aki no Yakata (autumn building).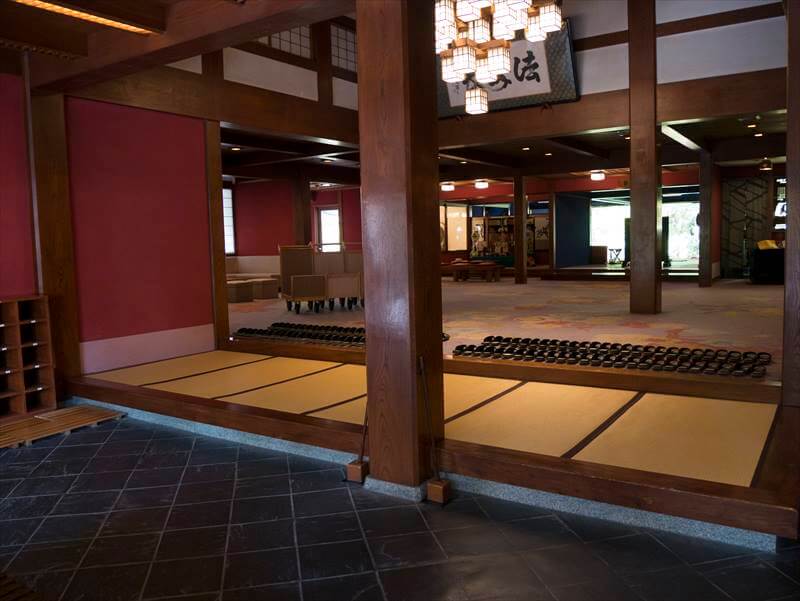 The entrance to the building is very impressive with a beautiful decorative carpet. When you first arrive, you are welcomed with a cup of matcha and a sweet while looking at the inner garden.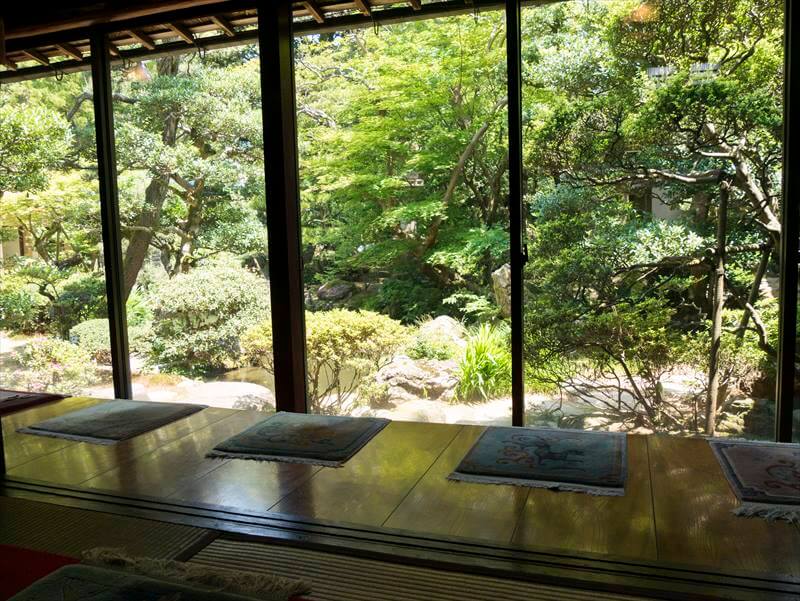 When you stay at a ryokan, food is served in your room and an attendant is there to help you explain the dishes and later to help you make your bed.
After eating you can visit the amazing outdoor and indoor baths for a nice long and relaxing soak. The water is beautiful and it is not difficult to believe the legend that it has special curative powers given by a god.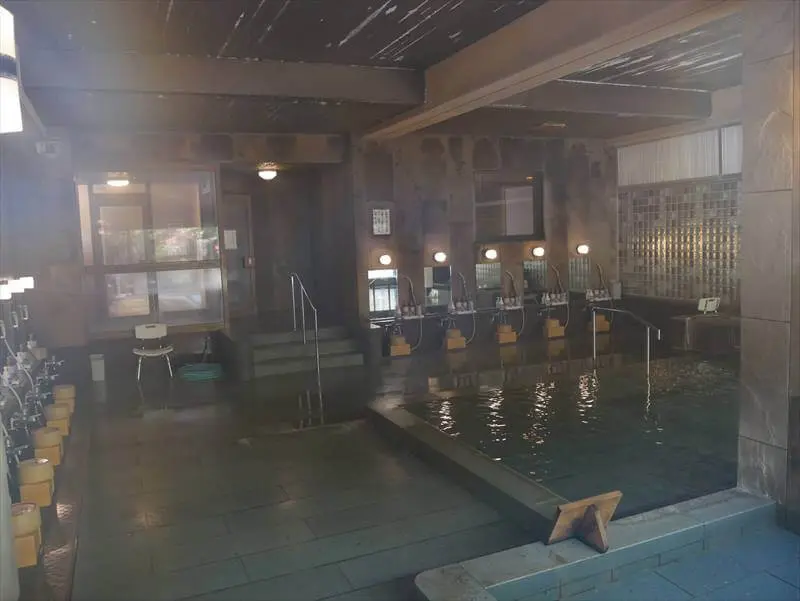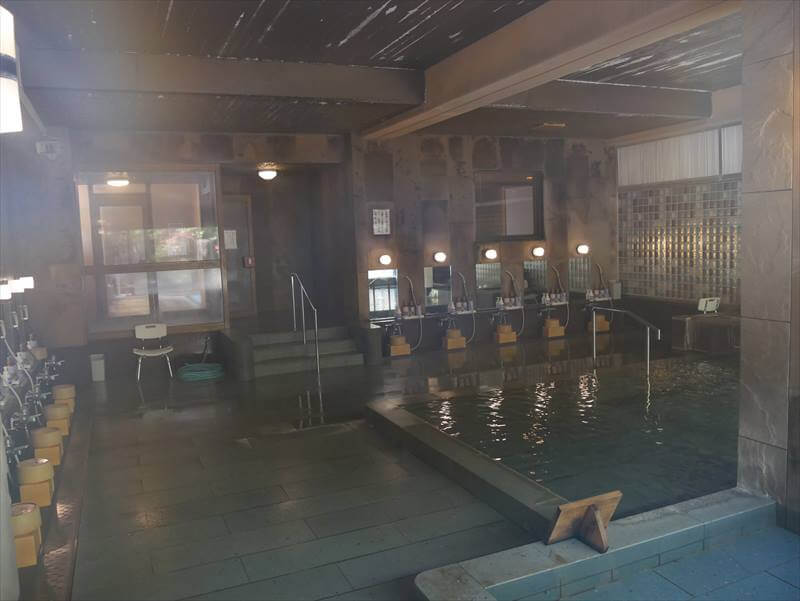 If you want to be truly luxurious, you can stay in the special VIP room where emperors have stayed before. It is a big complex that is more than just one room. But if that is out of your budget, you can still enjoy the view of the thousand-year old garden.
Other entertainment at Houshi include a bar, occasional Noh plays and a small museum featuring crafts from the region.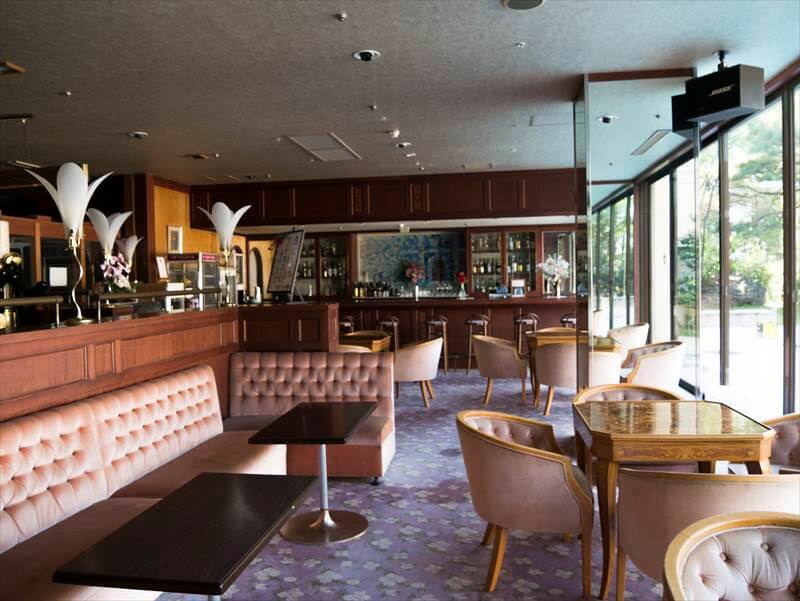 Access
Awazu Onsen, Komatsu-shi
Ishikawa-ken 92383
Read Also:
Come on over to Komatsu (1) : The City of Kabuki
Come on over to Komatsu (2) : The Forest of Wisdom
Come on over to Komatsu (3) : Craft Theme Park
Come on over to Komatsu (4) : Natadera, the temple in touch with Nature
Come on over to Komatsu (6) : Rojo Park
Come on over to Komatsu (7) : The 7 wonders of Komatsu