Japanese people have always been in touch with nature. This can be seen in the traditional arts and their religion. Both Buddhism and Shinto take lessons from nature and Natadera is a place where both these religions come together in harmony.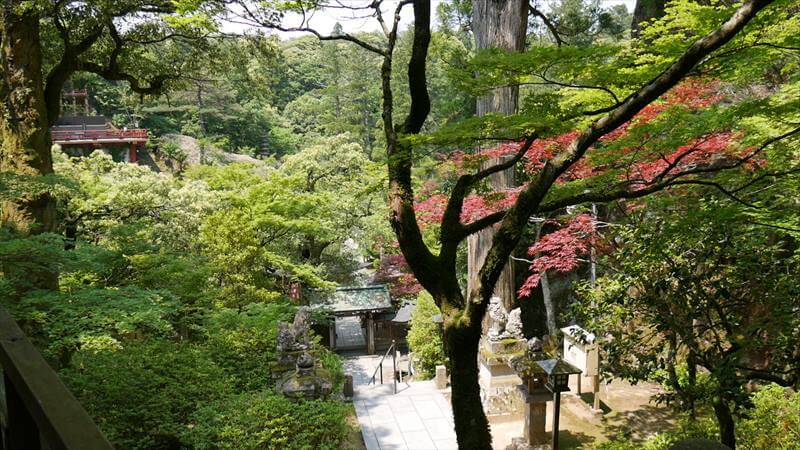 About 1300 years ago, the monk Taichou thought that the universe and earth were gods with all living beings at their mercy. This inspired him to build Natadera, to show the harmony between humans and nature. Life is sacred and nature is a paradise, so nature must be held to be as important as human life. The Natadera temple is the head temple of the Shingon Sect of Buddhism.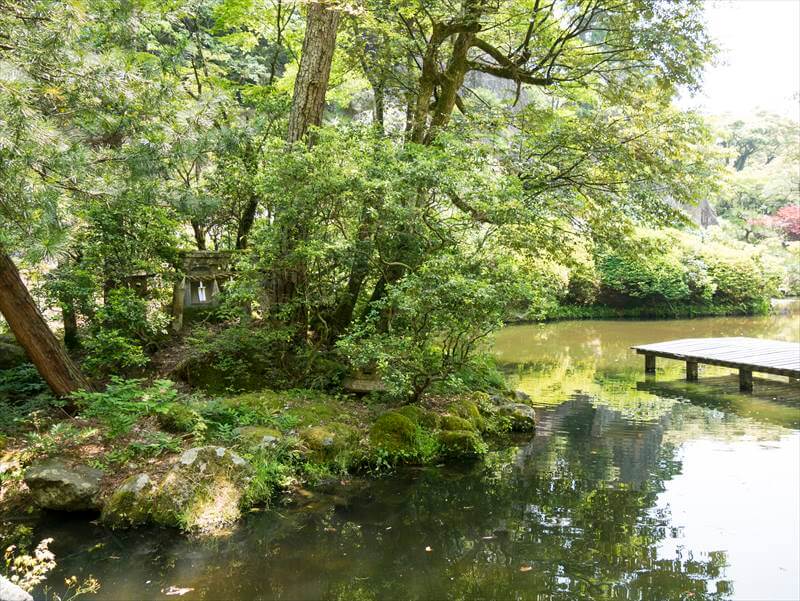 The thousand-handed Kannon is enshrined in Natadera as well as various other small gods. There is also an old Inari shrine on the temple grounds. All the gods lived together in Natadera until the Meiji period, when there were orders to create a clear distinction between Buddhism and Shinto.
What makes this area quite unique is not only the surrounding nature, but also the strange rock formations that are said to be the remains from ancient undersea volcanic eruptions. An fine layer of moss covers most of the temple area. The water in this area is said to have special properties and drinking it will revitalize your body. The water is so pure that from the plankton in the streams fish were able to grow at lightning speed. Supposedly one of the gods enshrined here was born from the water.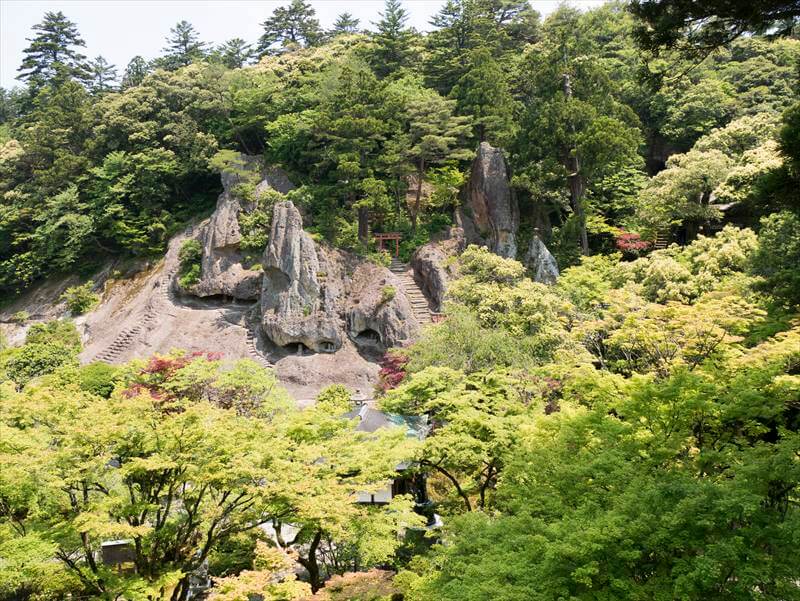 The main shrine is built inside a natural cave and you need to enter through an elevated construction similar to Kiyomizudera in Kyoto.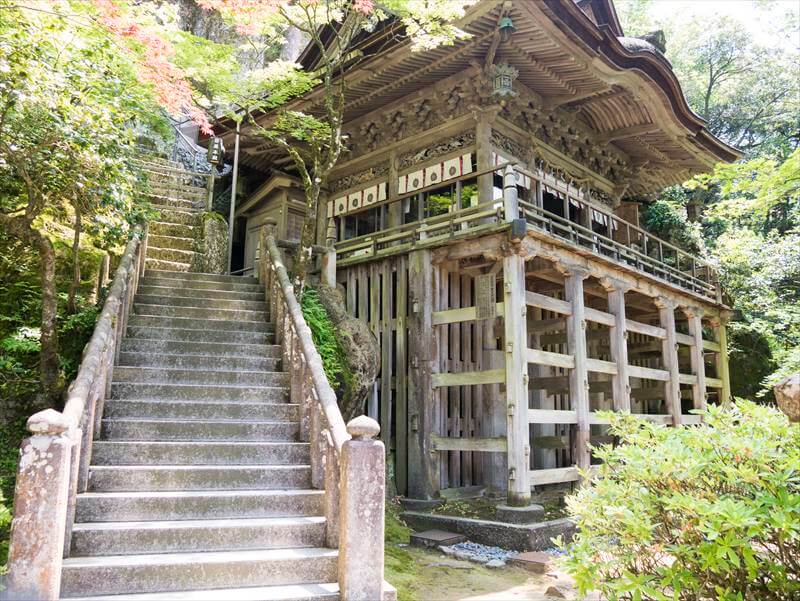 Just like Yamadera, the famous poet Basho Matsuo had paid a visit here and left behind a haiku:
Whiter far
Than the white rocks
Of the Rock Temple
The autumn wind blows.
After visiting the area you can enjoy a nice meal in a restaurant near the main temple. No matter the season, Natadera always has beautiful sights.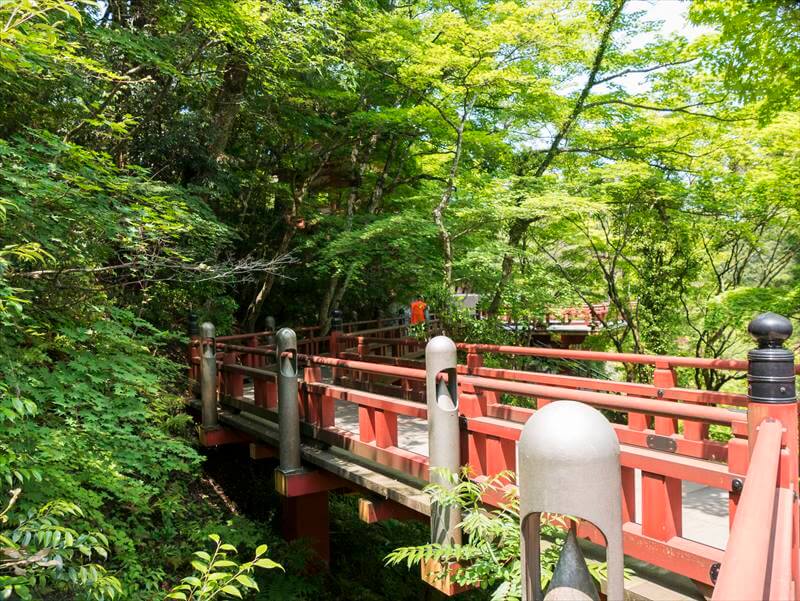 Access
Hours: Open all year from 8:30 – 16:45  (12/1 – 2/28: 8:45 – 16:30)
Admission: Adult 600 yen / Elementary School Student and below 300 yen
Bus: take the bus bound for Natadera Temple from JR Komatsu Station or take the CANBUS from JR Kaga Onsen Station and get off at Natadera Temple. 25 Minutes
Read Also:
Come on over to Komatsu (1) : The City of Kabuki
Come on over to Komatsu (2) : The Forest of Wisdom
Come on over to Komatsu (3) : Craft Theme Park
Come on over to Komatsu (5) : 1300 year old Ryokan – Houshi
Come on over to Komatsu (6) : Rojo Park
Come on over to Komatsu (7) : The 7 wonders of Komatsu