Tempura is a pillar of Japanese food culture, equal in status to sushi. Despite being a distinctly Japanese dish, this style of deep-fried cooking actually has foreign roots. It was the Dutch traders, permitted to do business with Japan in the mid 16th century, who introduced these crispy treats to the country.
"If you want to know more about "Traditional Japanese Dishes", please read here."
15 Traditional Japanese Dishes To Try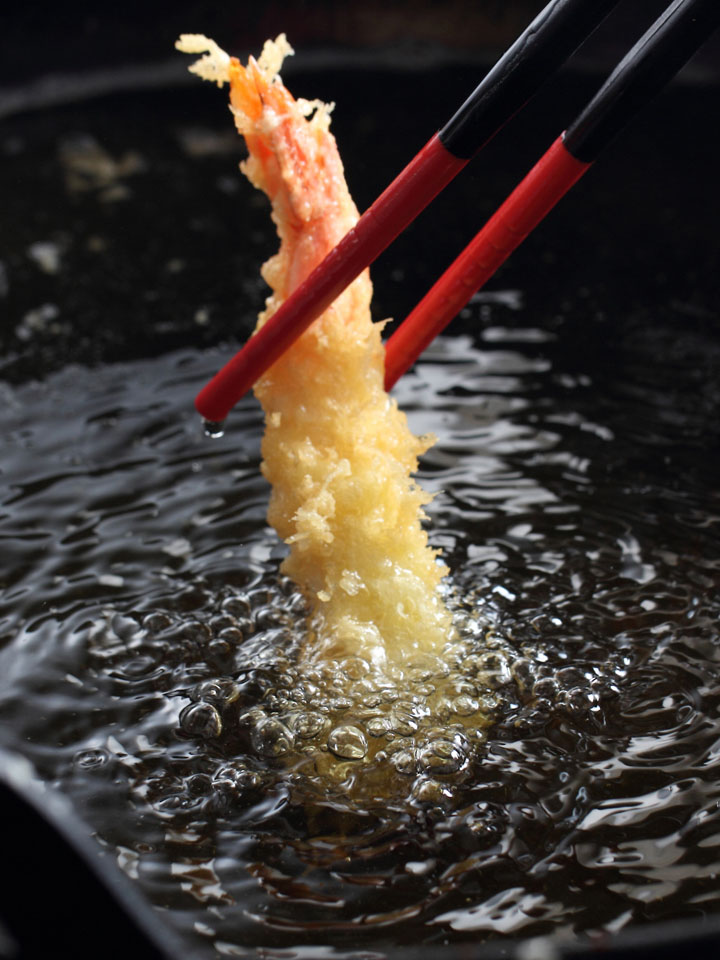 It didn't take long for tempura mania to take hold here, and by the end of the century it had spread far and wide across the land. Tempura was reportedly even the favorite food of Tokugawa Ieyasu, the first shogun of the Edo Period. It's easy to see why: with a delicious yet delicate batter, pieces of tempura are absolutely mouthwatering and surprisingly healthy.
That's because sesame oil is usually used when frying tempura, although various different regional variations exist. Depending which you try, you might only season your tempura with a little salt and tentsuyu sauce, or get creative with some inventive modern garnishes. It's an incredibly broad and varied cuisine, with hundreds of different varieties and pairings to try.
Let's take a look at what kind of tempura you can expect to find in Japan. Thankfully for pescatarians, the most common dishes are made from vegetables or seafood. Other popular styles include kabocha (Japanese winter squash), sweet potato, bamboo shoots, lotus root, green beans, eggplant, and mixed shredded veg (kakiage).
As for seafood, the ubiquitous favorite of most serious tempura lovers is ebi (shrimp). This is the highlight of most tempura rice bowls, and the benchmarking dish for top tempura chefs. Other fish favorites include kamaboko (fish cakes), squid, crab, white fish, and ayu (Japanese sweetfish) in summer.
That covers most of the standard varieties. But if you delve deeper into the world of tempura, you're sure to find all sorts of other offerings. Some places specialize in soft-boiled egg tempura, while others pride themselves on their premium wagyu beef bites. Basically, anything which can be deep fried will eventually its way onto a creative tempura shop menu somewhere (including, surprisingly, ice cream!).
Whatever type takes your fancy, you'll find thousands of great restaurants to choose from in Japan. Much like sushi, tempura shops run the gamut from hole-in-the-wall eateries to Michelin-starred restaurants. Let's take a look at some of the best places to try this iconic cuisine, starting with some cheap chains and ending with some exclusive luxury spots.
How to Eat Tempura on a Budget
This is one of the most common tempura restaurants in Japan, where you can grab an inexpensive tempura-topped rice bowl ('tempura donburi') for just 500 JPY. This includes prawn, squid, and vegetables like Japanese squash. As far as value for money goes, this place is pretty much impossible to beat. They also have plenty of other menu options, with varying sizes and toppings.
No matter which part of the country you're visiting, you won't be too far from a Tendon Tenya. They have dozens of stores in the Tokyo area, and even some as far north as Hokkaido, and down south in Fukuoka. It may not be the fanciest place on this list, but the tempura here makes for an excellent quick lunch to prepare for an afternoon of sightseeing.
Although primarily an udon shop, this chain restaurant also has plenty of tempura to choose from. The two foods have long been paired together to great effect — there's nothing quite like a hearty bowl of udon with some crisp prawn tempura on the side! Marugame Seimen is a favorite of lunching salarymen on account of its convenience and affordability.
A bowl of udon here will only set you back a few hundred yen, and you can pick as many pieces of tempura as you can handle from the platters as you make your way down the counter to the register. You'll pay per piece, with all of the tempura priced somewhere around the 100 JPY mark. This is another shop which can be found across the length and breadth of Japan, with at least three locations in most major cities.
Kaminarimon Sansada (Asakusa)
The Asakusa area of Tokyo is steeped in history, and that's why it's a major spot on the tourist radar. It's also home to one of the oldest tempura shops in the city, Kaminarimon Sansada. In fact, this shop has been running for almost 200 years! Their historic tempura is distinctly and authentically Tokyo, with a house blend of sesame oil made following their own age-old recipe.
Such heritage doesn't come with the price tag you might expect, as the tempura here is still very affordable. You can purchase it at their street counter for a snack on the go, or take a seat inside to enjoy the ambiance of their old teahouse-style building. They offer very reasonable set meal deals at around 1,400 JPY, as well as full-on tempura banquets for around 10,000 JPY.
Tokyo's Best-kept Secrets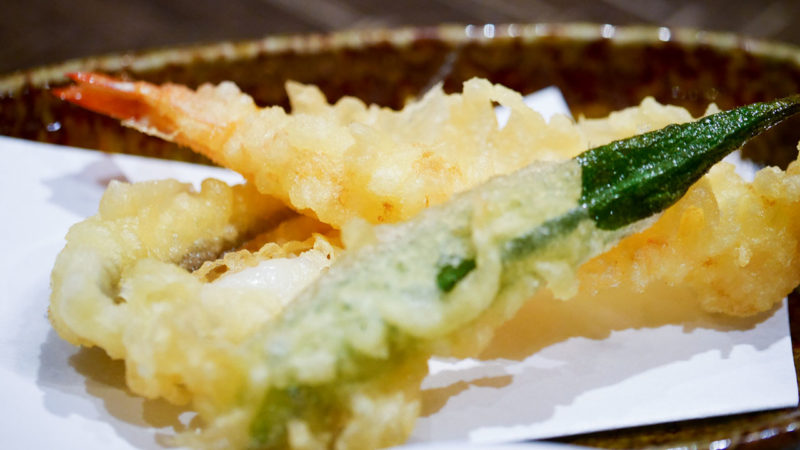 This is one of the most high-value, locally-loved local tempura eateries in all of Japan. The only downside is that this reputation draws queues of hungry locals up to trendy Kōenji almost every day of the week! Be prepared to queue early if you want to land a spot at the 12-seat counter here. Once you'll do, you'll have a great view of one of the best tempura shows in town.
The chef puts on a masterclass in tempura technique and timing to produce great-value set meals with seafood, vegetables, and his signature soft-boiled egg piece — all of that and miso soup for only 1,500 JPY. Although Japan's deep-fried cuisine has undergone a bit of a luxury makeover in some places, this local eatery opts to sticks to the authentic, unpretentious, downright delicious roots of the craft.
Tempura Abe Honten (Ginza)
Located right in the center of Tokyo, this tempura shop offers an excellent balance of luxury and affordability. The lunch deals cost about as much as a meal at a standard burger joint, but the quality is undeniably fantastic for that price. That's why Tempura Abe Honten is listed in the Michelin Guide as 'Bib Gourmand' — the prize awarded for excellent value for money.
One look at the menu is enough to reveal that this restaurant is a cut above its peers. They offer premium seafood such as abalone, and keep their plump tiger prawns alive in tanks for maximum freshness. Their reputation for amazing value has attracted no end of adoring fans, so be sure to book ahead if you want to land a spot at this in-demand counter.
Tempura Kurokawa (Tsukiji)
his shop is located right by Tsukiji Market, formerly the central seafood market of the city. Although the market itself has made the jump to Toyosu, the surrounding area is still a great place for high-quality seafood. Tempura Kurokawa is one of the best tempura restaurants there, and it has been for over 30 years now. It's a small place with a big reputation, so expect queues here at peak times.
On the menu, you'll find ultra-fresh fish tempura, with all the classics like prawn and conger eel. They also have some left-field additions like egg yolk and prawn-stuffed green peppers. There's even matcha ice cream tempura to finish! Their tempura rice bowls start at just 1,500 JPY at lunch, while dinner features a tempura tasting menu which starts at 4,000 JPY.
Where to Eat High-end Tempura
Tucked away on the quieter east end of the stylish Omotesando shopping district, this restaurant specializes in Kansai style tempura, which uses sunflower oil for a lighter texture to the coating. Although the texture may be lighter, the portions are anything but; Miyagawa is famous for their generous tempura rice bowls, which use fresh seasonal seafood sourced the very same day.
Dinner is the best time to go for a luxury experience, during which the chef will serve up piece after piece of tempura to a limited number of guests lucky enough to land a seat at the counter — places are limited at this small establishment. The full dinner experience will set you back around 6,000 JPY, but it's absolutely worth every penny.
Shunkeian Arakaki (Minato)
Right up among the highest echelons of tempura restaurants is Shunkeian Arakaki in the east of central Tokyo. This place holds a Michelin star thanks to the creativity of the Okinawa-born owner-chef. His menu is chef's choice (omakase) only, and features a plethora of fresh, seasonal seafood and vegetables, and some fantastic sake to go along with them.
When you go to a place like this, presentation comes to the fore. Here, dishes like the rolled cuttlefish tempura are as pleasing on the eye as the palette. The chef brings a taste of his homeland to the menu too, with ingredients like Okinawan carrots and dragonfruit. Michelin-starred tempura doesn't come cheap, however — expect to pay over 15,000 JPY for a tempura meal of this quality!
First appearances are deceiving at this restaurant, the exterior of which is all aging wood and rusty corrugated iron. Behind this facade, however, is a culinary hideaway which is making big waves among local tempura fans who clamber for a spot at their eight seat counter. Part of the allure is the extensiveness of the menu, with about 20 dishes featuring in the omakase dinners.
The meals here start with appetizers like sushi and soups, on account of the chef's broad experience in high-class traditional dining. The luxury only increases when the tempura courses begin, with ingredients like chateaubriand fillet announcing that this is a galaxy apart from your standard little local tempura eatery. Unfortunately, the price tag really reflects this — the full shebang will set you back just short of 20,000 JPY.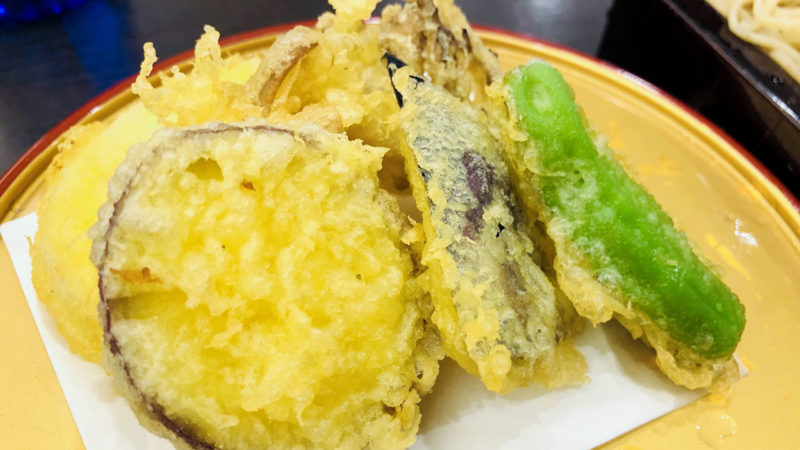 As you can see, tempura is probably one of the most versatile and varied foods of Japanese cuisine. Anything which can be fried, will be fried — from common veggies to premium beef! If you pick the right restaurants, you could have a hundred tempura meals in a row with no two of them the same.
Whether your typical dinner budget is only a few hundred yen, or a few hundred thousand, you have no end of options available to you. Our final tip is that, while premium Japanese restaurants can be prohibitively expensive in the evening, booking at lunchtime will often net some pretty unbelievable deals.
Itadakimasu!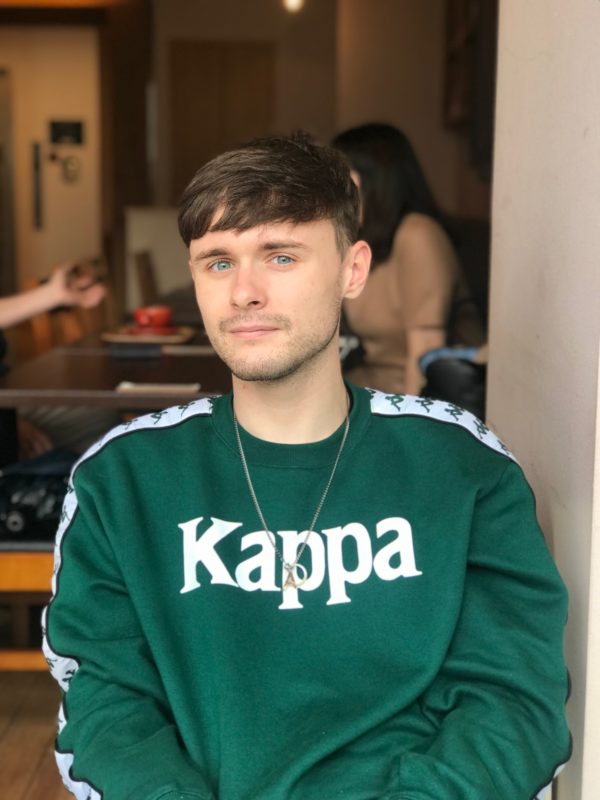 Hi everyone! I'm a freelance writer from sunny Scotland with a love of history, literature, and techno. It's been around 7 years since my first trip to Japan and life hasn't been quite the same since. For the past 2 years I've been living and working in Tokyo. Through my writing I hope to share with you my fascination for this always interesting, often bizarre country.
*Disclaimer:
This article was written by an outside writer, and WAttention is not responsible for any damage caused by the information on this page. Please be aware that the accuracy of the information posted in this article is not guarantied, and the content may be changed without notice.