The glamorous Ginza area has a long history as being the most refined shopping and entertainment district in Tokyo, where top brands from around the world come to share their best products with Japan. Whether set up in a retro or modern package you can expect the highest quality of goods and entertainment from Ginza's shops and restaurants.
A Historic Bar Adored by Writers and Artists
– Bar Lupin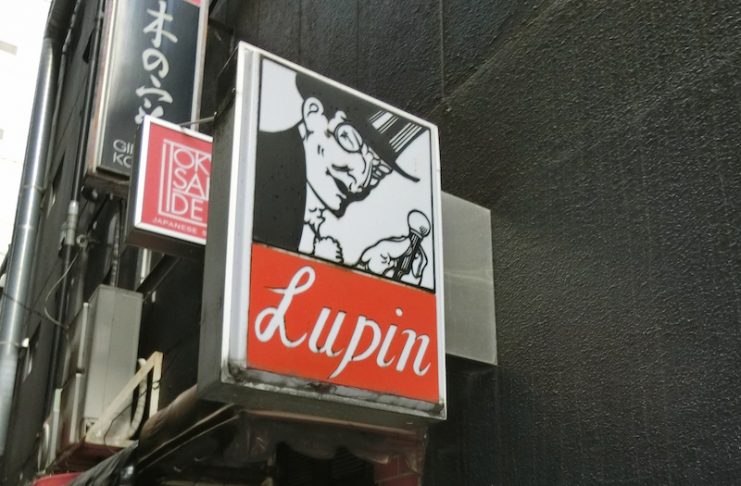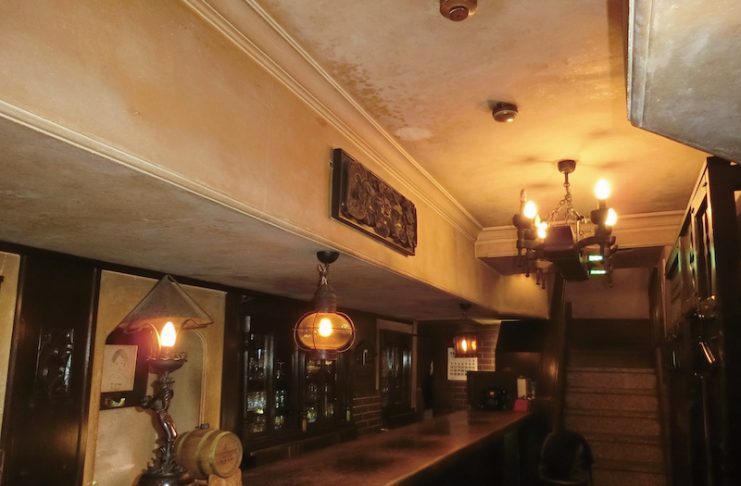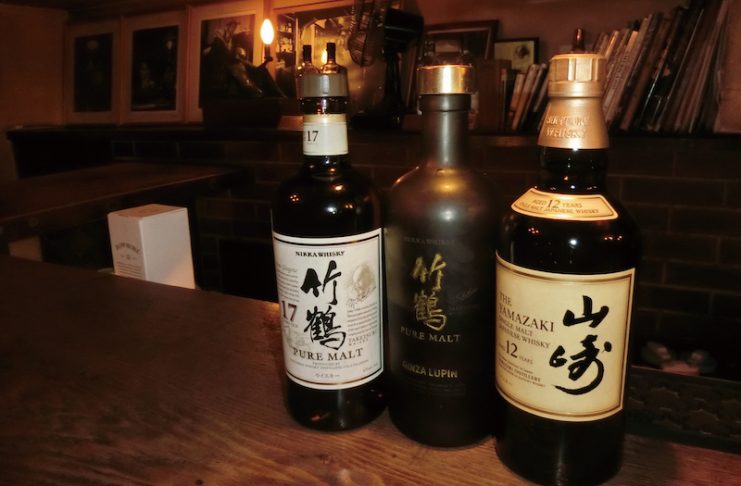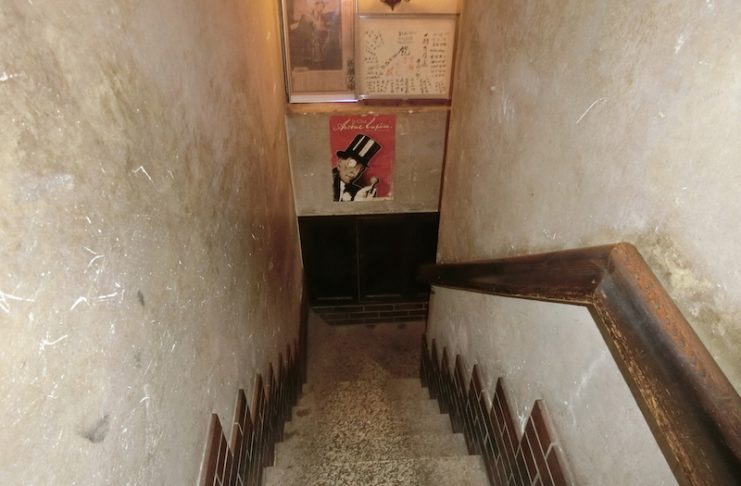 In Ginza, luxury can be found in unexpected places. Hidden in the narrow alleys not far from the famous Ginza Wako clock tower is Bar Lupin, a classy bar that has been serving drinks in Ginza since 1928. Over the years, this sophisticated retro bar has received high praise from intellectuals and legendary writers all over Japan, like Kyoka Izumi, Kan Kikuchi, and Yasunari Kawabata. People of such caliber became regular customers, and people visit from all over the world to share a drink in the same establishment that hosted their favorite artists. Inside, you can see photos of famous writers Osamu Dazai, Sakunosuke Oda, and Ango Sakaguchi enjoying their time at Bar Lupin. The bar even has pictures drawn by painter Leonardo Foujita (Tsuguharu Fujita) hanging inside.
Traditional Japanese Culture at Its Most Glamorous
– Ginza Kanameya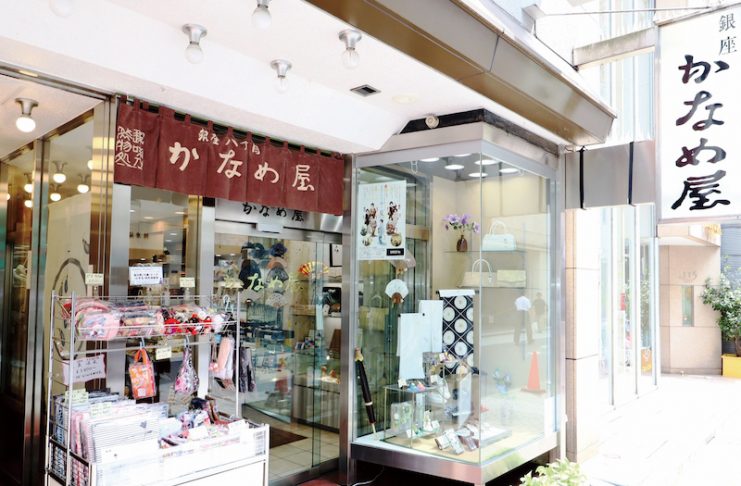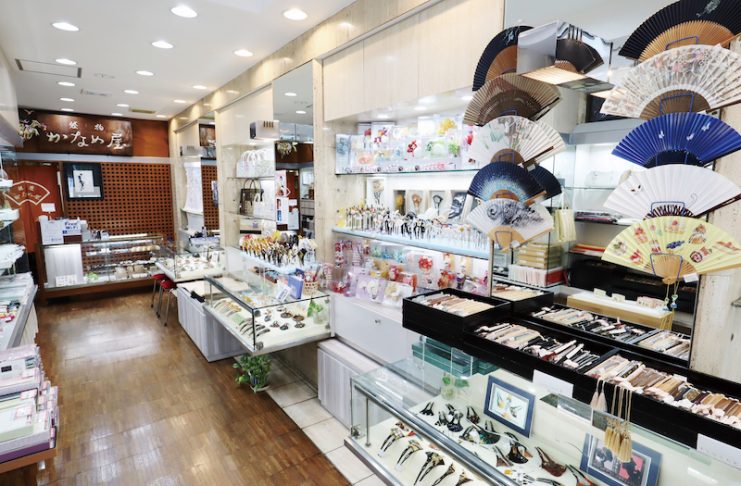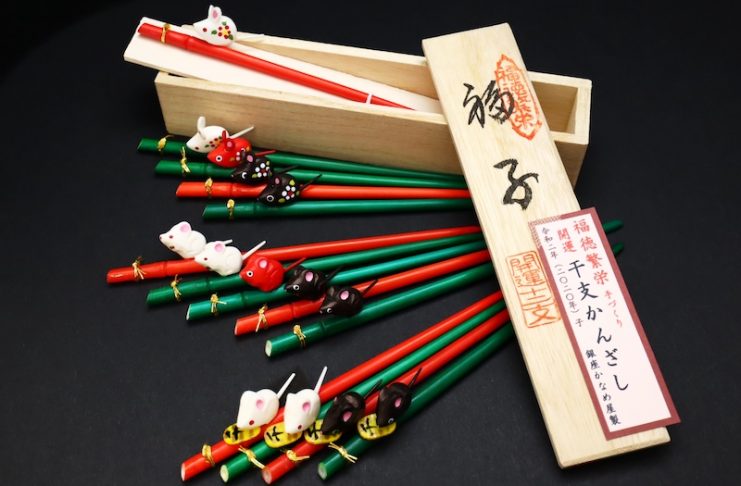 Ginza's main shopping streets may be walled by world-class brands, but the high-end shops are not limited to international names. Ginza Kanameya, which sells Waso komono, a variety of kimono accessories, is considered to have the best selection of kanzashi, hair ornaments that go with traditional Japanese wear. Hairpins and hair sticks made from glossy tortoiseshell are among the top items. The handcrafted accessories come in a variety of colors and sizes for both adults and children. Each year, Ginza Kanameya releases special items to commemorate the new Zodiac sign made out of cow bone, usually from the thigh. To celebrate 2020, the year of the rat, an adorable mouse motif will be used across Ginza Kanameya's latest products with class and quality that can only be found in Ginza. The store also sells other impeccably crafted accessories that complete the kimono set, like strings, bags, sandals, and more. All make fantastic gifts and souvenirs.
Contemporary Sophistication in an Old-fashioned Package - Moderns Ginza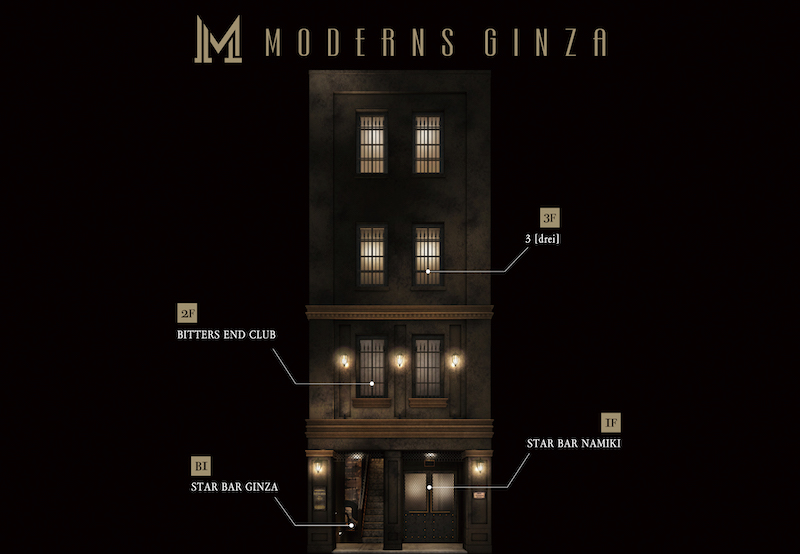 In the early days, Ginza was known as an entertainment district where people could go to appreciate art and culture like kabuki performances. Ginza is still a center for culture and entertainment, and that is especially apparent on the famous Namiki-dori Street , where  Moderns Ginza has just opened. This classic style building represents the old and new Ginza and hosts sophisticated bars like the renowned Star Bar, which is ranked as one of the world's best bars. The building also has cabarets and galleries inspired by the kinds of places where writers and artists of the 1920s would have gathered. At Moderns Ginza, enjoy Japanese cocktails and rare whiskey in the romantic atmosphere of old Ginza.
A Brilliant New Shopping Complex
– GICROS GINZA GEMS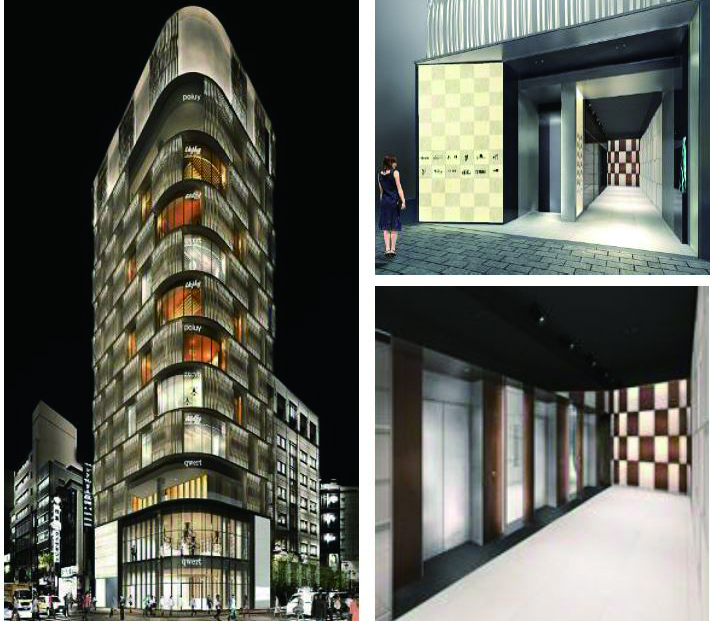 GICROS GINZA GEMS is more evidence of Ginza's constant evolution that continues to blend classic and modern style. With a striking checkered design motif that has been used since ancient times, the new complex aims to combine tradition with innovation and offer a fresh experience for Ginza shoppers. The complex utilizes the corner lot structure with curves and angles for maximum impact and hosts a number of flagship stores from the basement to the 2nd floor, topped with restaurants for fine dining from the 3RD floor all the way up to the 11th. The brilliant design, high-class shops and restaurants, and convenient location near Ginza station are sure to attract customers from all around the world in 2020 and beyond.
A new way to enjoy Japanese ramen at Ginza Soryu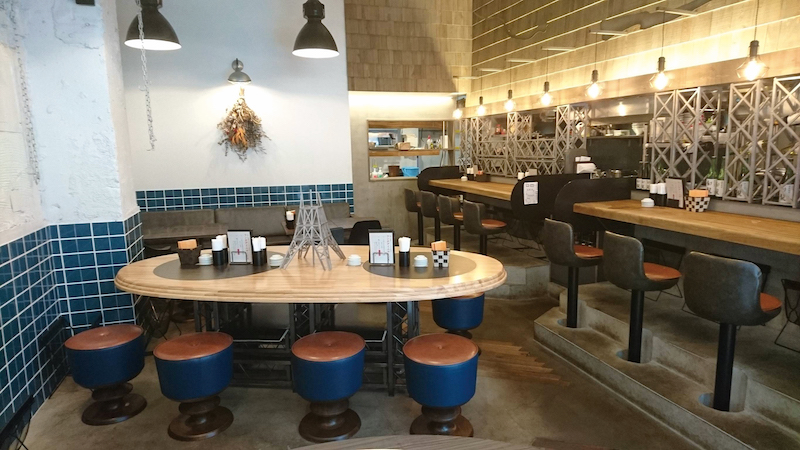 Walking the streets of Tokyo's high-class Ginza shopping district, you wouldn't expect to find many Japanese ramen shops. Their fast-paced, noisy atmosphere just doesn't suit the calm chic vibe around Ginza, but ramen shop Ginza Soryu has succeeded in blending the stylishly comfort of Ginza with delicious Japanese ramen noodles.
Ginza Soryu was launched by the owners of the famous Nogata Hope chain ramen shops. Nogata Hope broke into the competitive ramen industry in 1988 with its excellent quality and popular flavor, so expectations were high when Ginza Soryu opened in Ginza.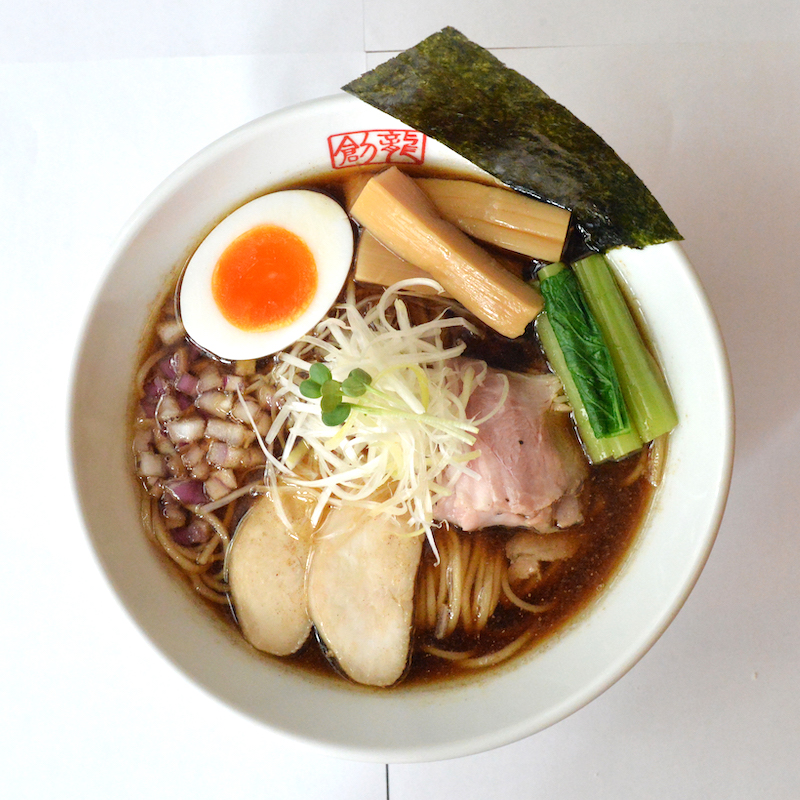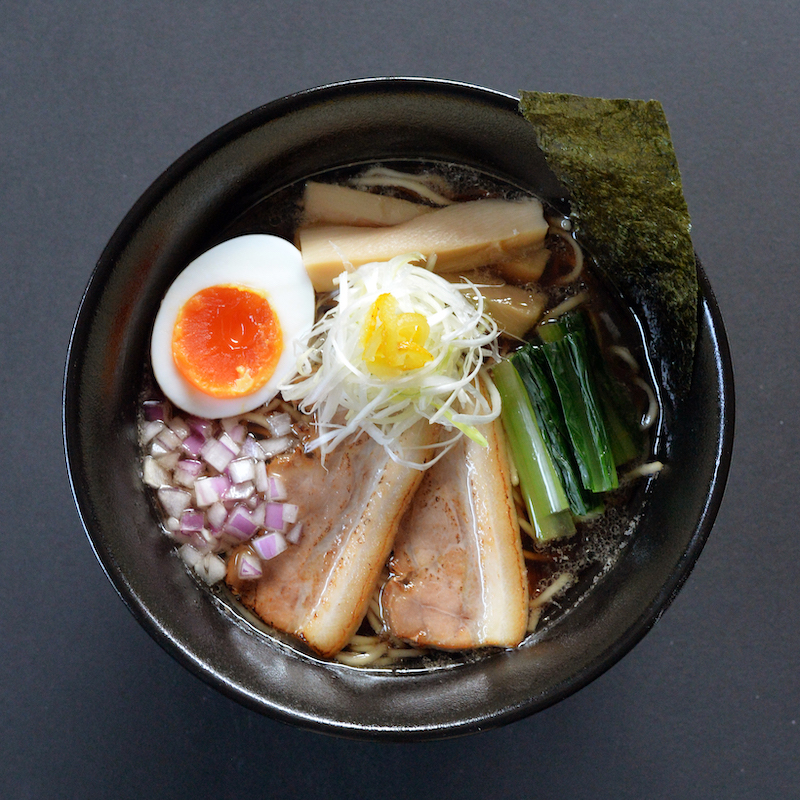 The shop boasts the authentic flavor of "Oedo Soy Sauce Ramen" using three main styles of wheat based noodles – white, black and kogashi. Vegetable ramen which changes key ingredients based on the seasons is highly recommended, along with vegetable dumplings which don't use garlic and sweet tomato dumplings. Ginza Soryu uses local ingredients as much as possible to ensure freshness and promote the authentic flavors of Tokyo.
Ramen is a highly popular dish in Japan and must-try for visiting tourists. However, local shops can be intimidating if you're not familiar with the menu and hectic shoulder-to-shoulder dining culture. Ginza Soryu makes eating ramen more accessible and enjoyable with its well laid out English menus, quiet atmosphere, and spacious interior.
The Vibrant World of Hineno Katsujiro Syoten
Purchase at Ginza Mitsukoshi 5th floor, Men's Wear & Accessories/GINZA Closet