Spring is one of the most popular times to visit Japan as travelers from around the world come to witness the country's famous cherry blossoms. Though the cherry trees bloom all across Japan, many may want to stay near Tokyo and larger cities. Here is our ultimate cherry blossom map in the Kanto Region.
Kanto Cherry Blossom Map①: Ueno Park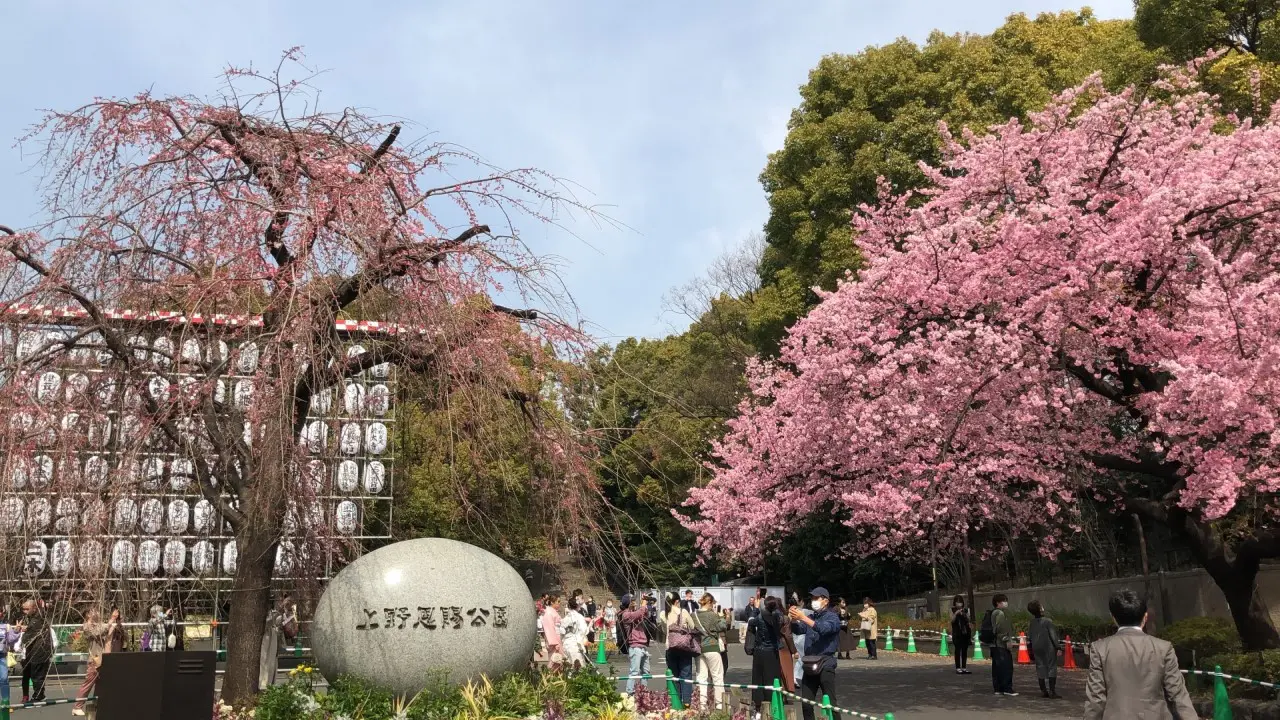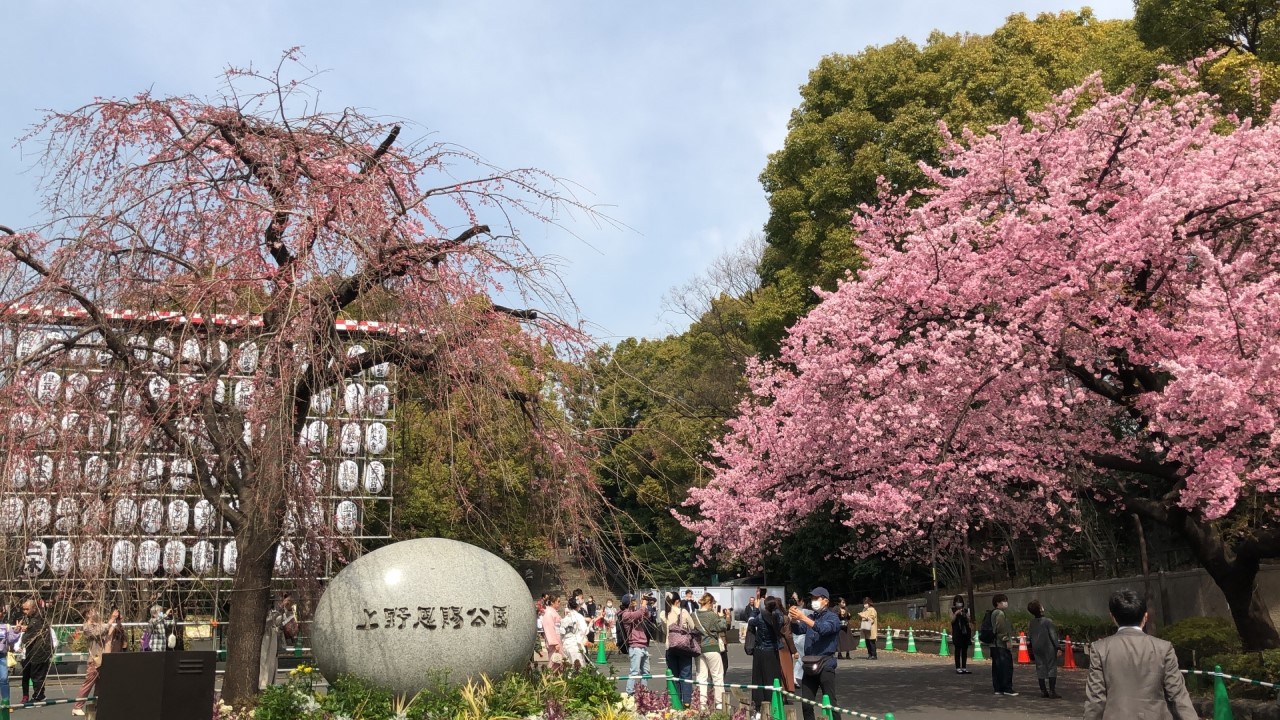 Home to over 1,000 cherry trees, the most popular spot for hanami or flower viewing in spring is arguably Ueno Park. Each year, visitors arrive early to set up a picnic spot under the cherry blossoms where they will spend the day drinking and eating with their friends. There are also plenty of food stalls in the area selling typical Japanese festival food. Because the famed blossoms in Ueno are so beautiful, it can be very crowded. Keep that in mind when planning your trip.
Viewing period: End of March to early April
Access: About 2min walk from Ueno Station Park Exit
Address: Uenokoen, Taito City, Tokyo 110-0007
Ranking: ★★★★☆
Kanto Cherry Blossom Map②: Inokashira Park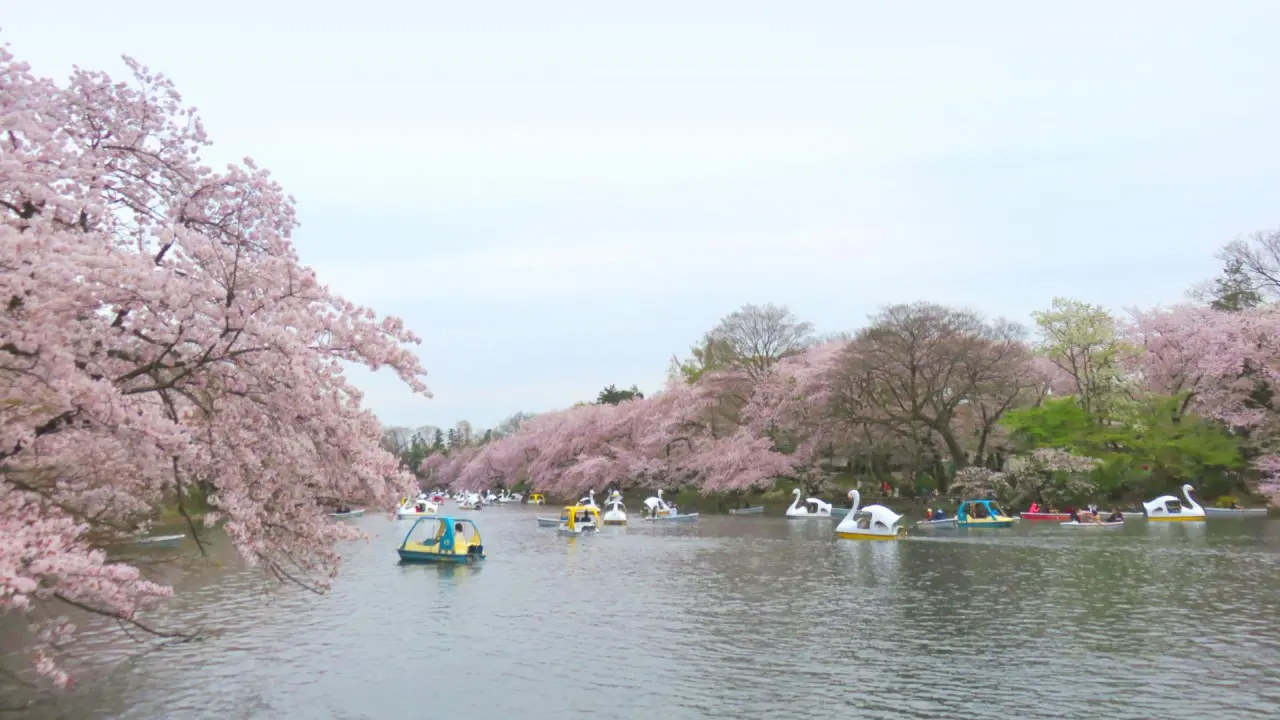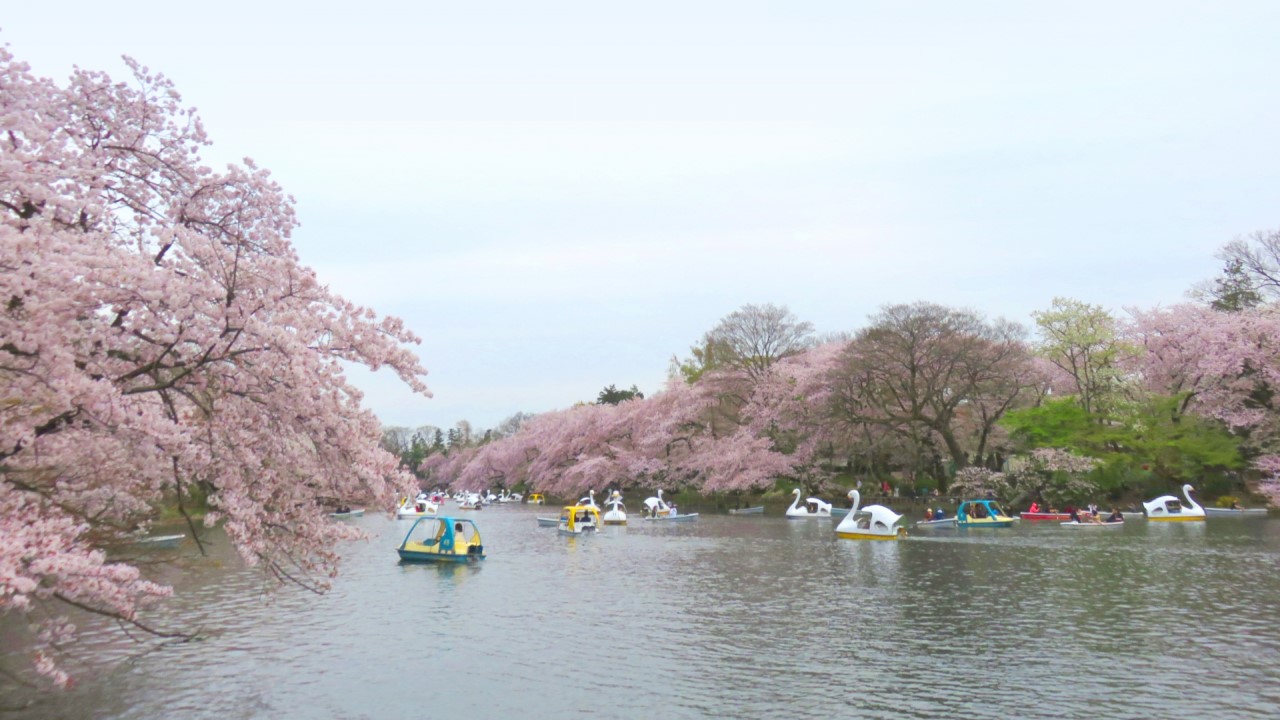 A bit outside the city center, another popular cherry blossom viewing spot is Inokashira Park. Just a short walk from Kichijoji Station, this park has a hint of suburban charm. The festival atmosphere among the pink cherry blossoms is similar to Ueno Park, but with a slightly thinner crowd. Inokashira Park is home to around 400 cherry trees surrounding a serene pond and a shrine.
Viewing period: End of March to early April
Access: About 5min walk from Kichijoji Station
Address: 1 Chome-18-31 Gotenyama, Musashino, Tokyo 180-0005
Ranking: ★★★★☆
Kanto Cherry Blossom Map③: Koishikawa Korakuen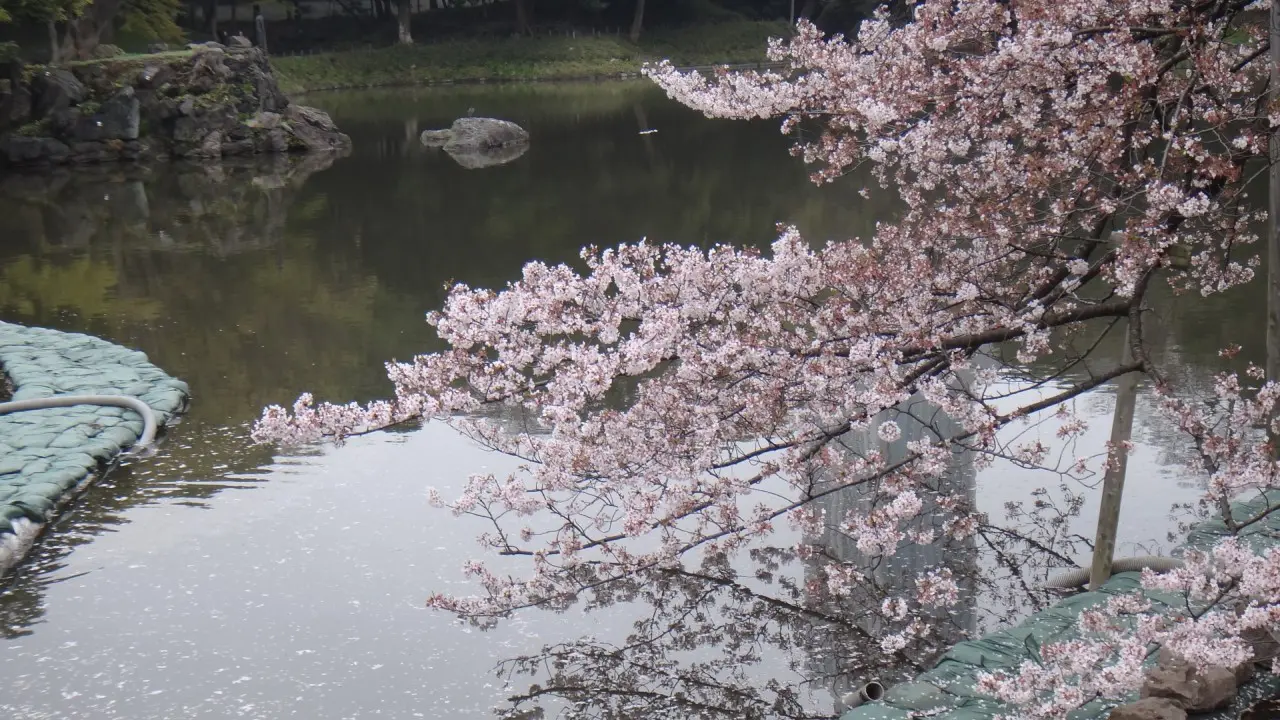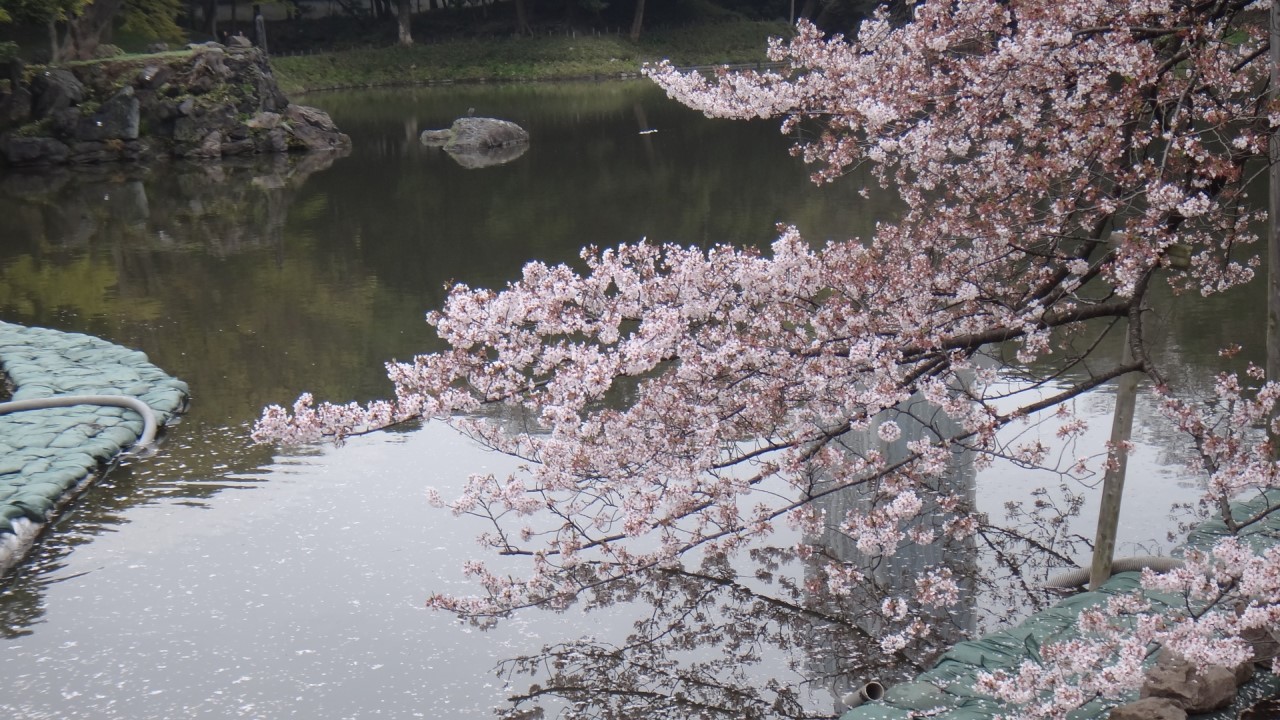 One of the most famous Japanese Edo gardens in Tokyo is Koishikawa Korakuen, near Tokyo Dome. Built by the Mito branch of the Tokugawa family in the early Edo period, Koishikawa Korakuen features weeping cherry trees that gently sway in the spring breeze. In addition to the stunning cherry blossoms, many other features of the garden can be appreciated from the walking trails, including ponds, stones, and man-made hills. The garden has an admission fee of 300 JPY.
Viewing period: Mid-March to April
Access: A short walk from Iidabashi Station on the Toei Oedo Line
Address: 1 Chome-6-6 Koraku, Bunkyo City, Tokyo 112-0004
Ranking: ★★★★★
Kanto Cherry Blossom Map④: Odawara Castle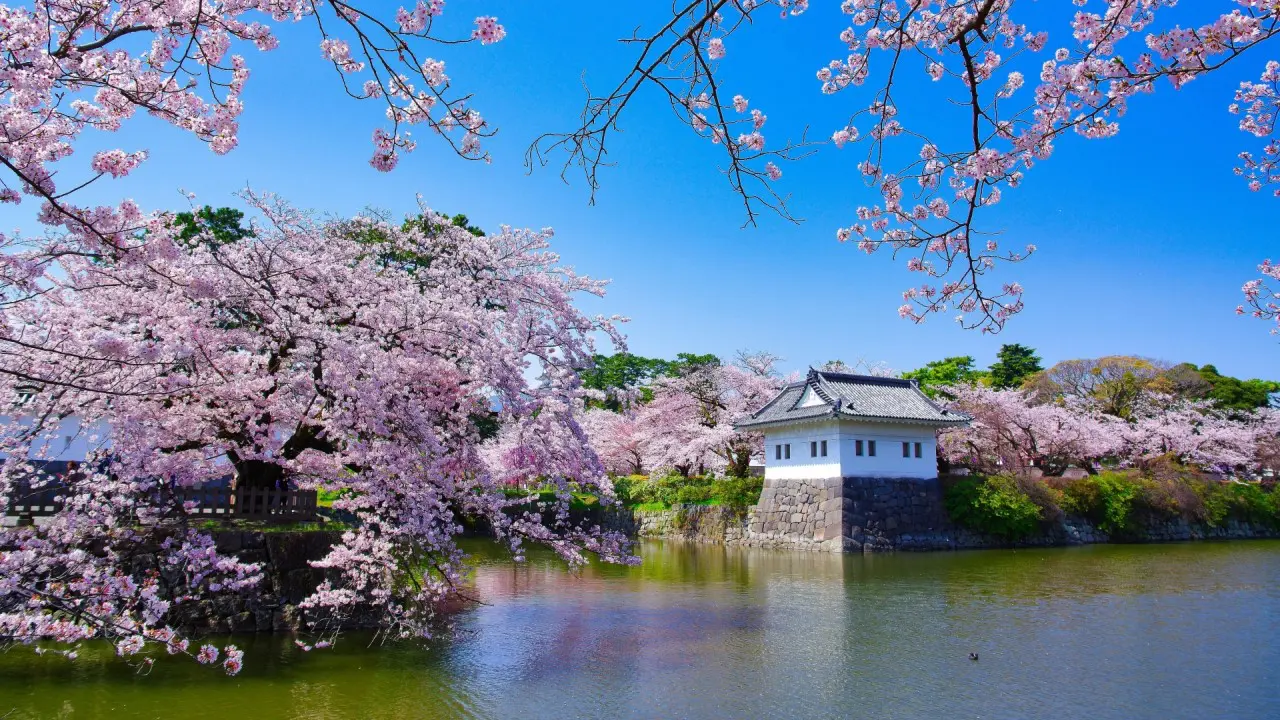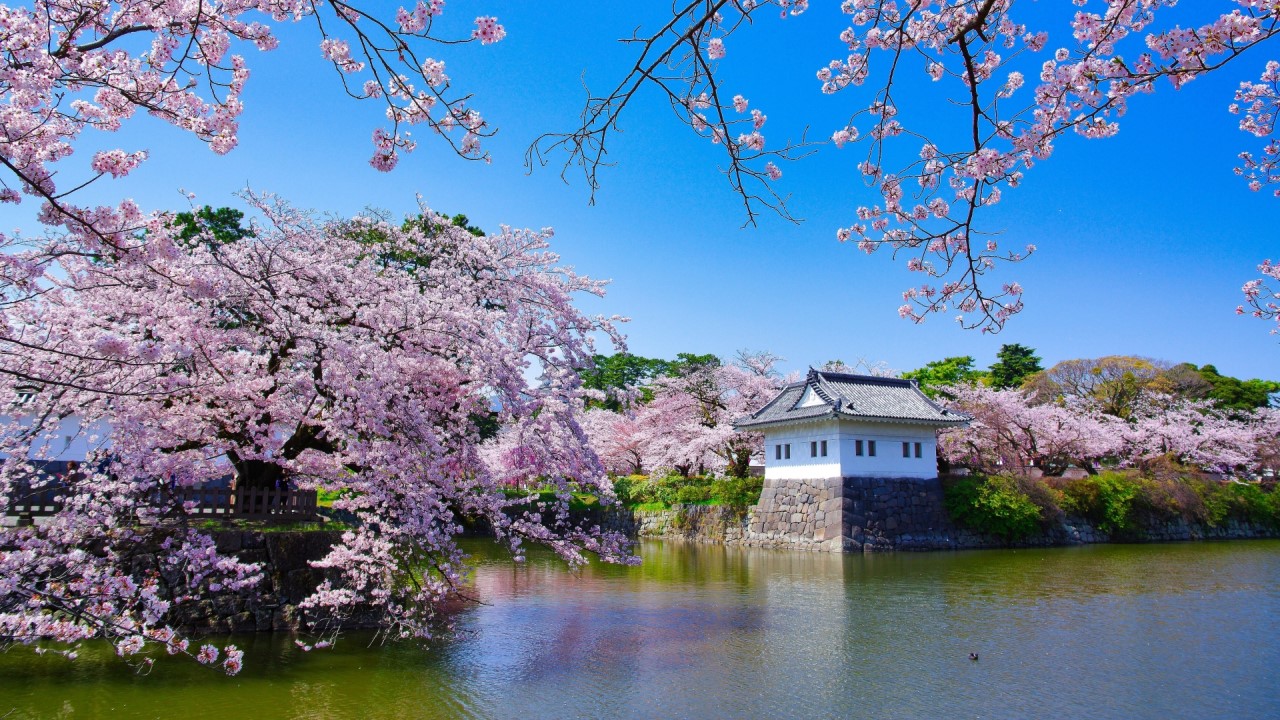 Only 30 minutes away from Tokyo by Shinkansen is the castle town Odawara situated on Sagami Bay in Kanagawa Prefecture. Odawara is rich with history centered around its gorgeous white castle that watches over the city from atop a hill. In spring, colorful cherry trees bloom, attracting even more visitors who come to the area to experience the culture, nature, and relaxing hot springs nearby. About 300 cherry trees grow around Odawara Castle and its historic park grounds. At night, the blossoms are illuminated.
Viewing period: End of March to early April
Access: About 10min walk from Odawara Station
Address: Jonai, Odawara, Kanagawa 250-0014
Ranking: ★★★★☆
Kanto Cherry Blossom Map⑤: Hitachi Fudoki Hill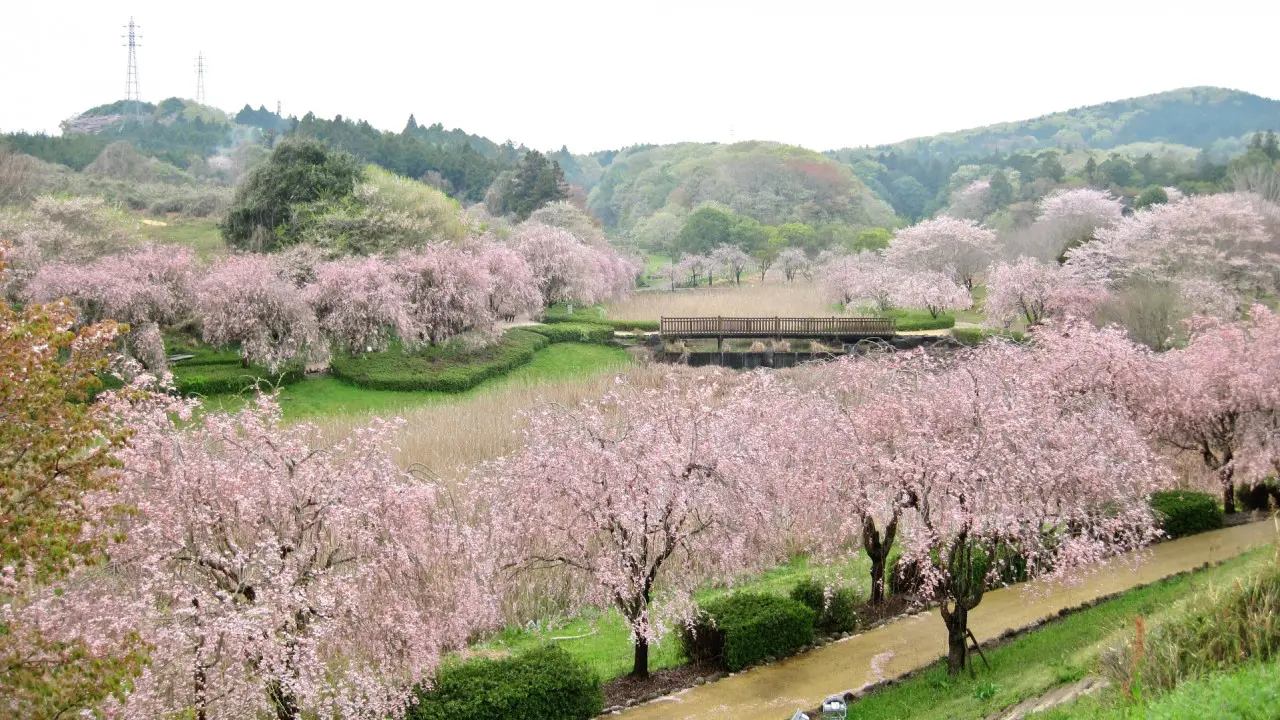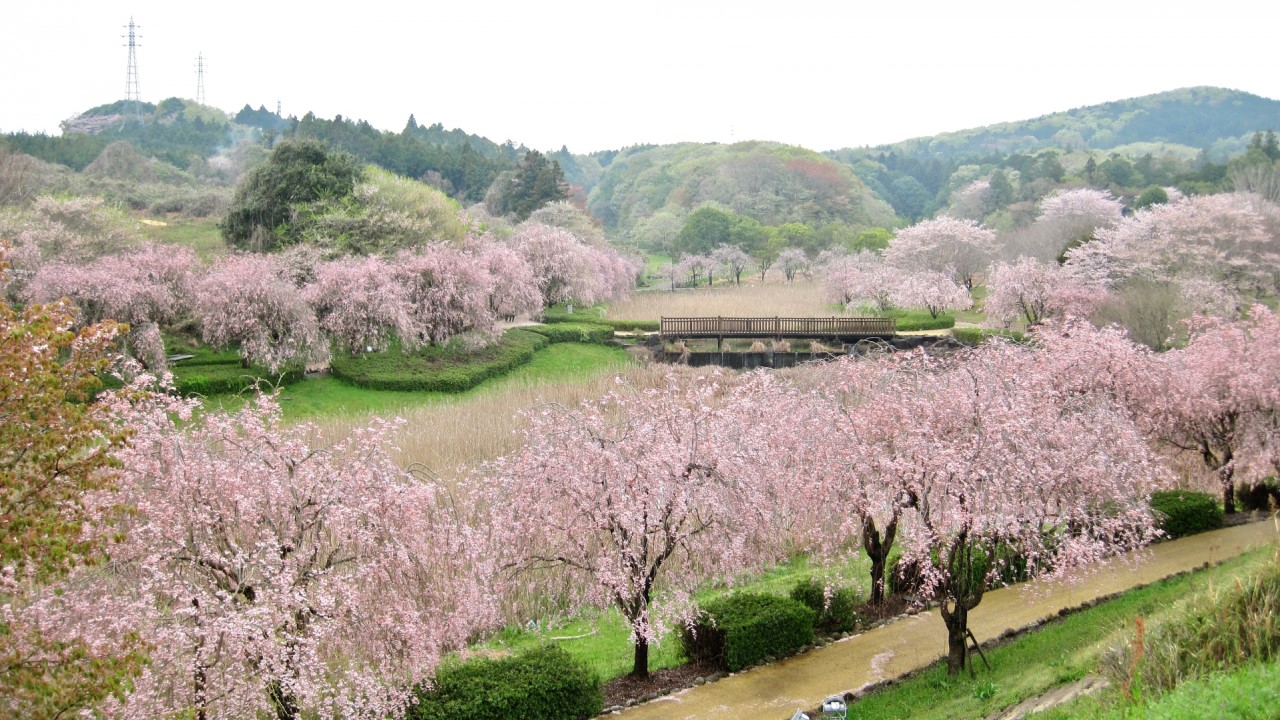 Ishioka City in Ibaraki Prefecture attracts visitors from neighboring Tokyo and other nearby areas with its famous weeping cherry trees that bloom in April. When if full bloom, the weeping cherry blossoms create a Sakura tunnel, which is especially popular. However, there are also several other varieties of blossoms on the grounds, in addition to so historic ruins and traditional buildings nearby that are worth seeing.
Viewing period: End of March to Mid-April
Access: From JR Ishioka Station, take the Seketsu Green Bus bound for Kakioka and get off at Murakami. Then walk for about 15 minutes
Address: 1646 Ibaraki, Ishioka, Someya, 315-0007
Ranking: ★★★★☆
Kanto Cherry Blossom Map⑥: Kumagaya Sakura Tsutsumi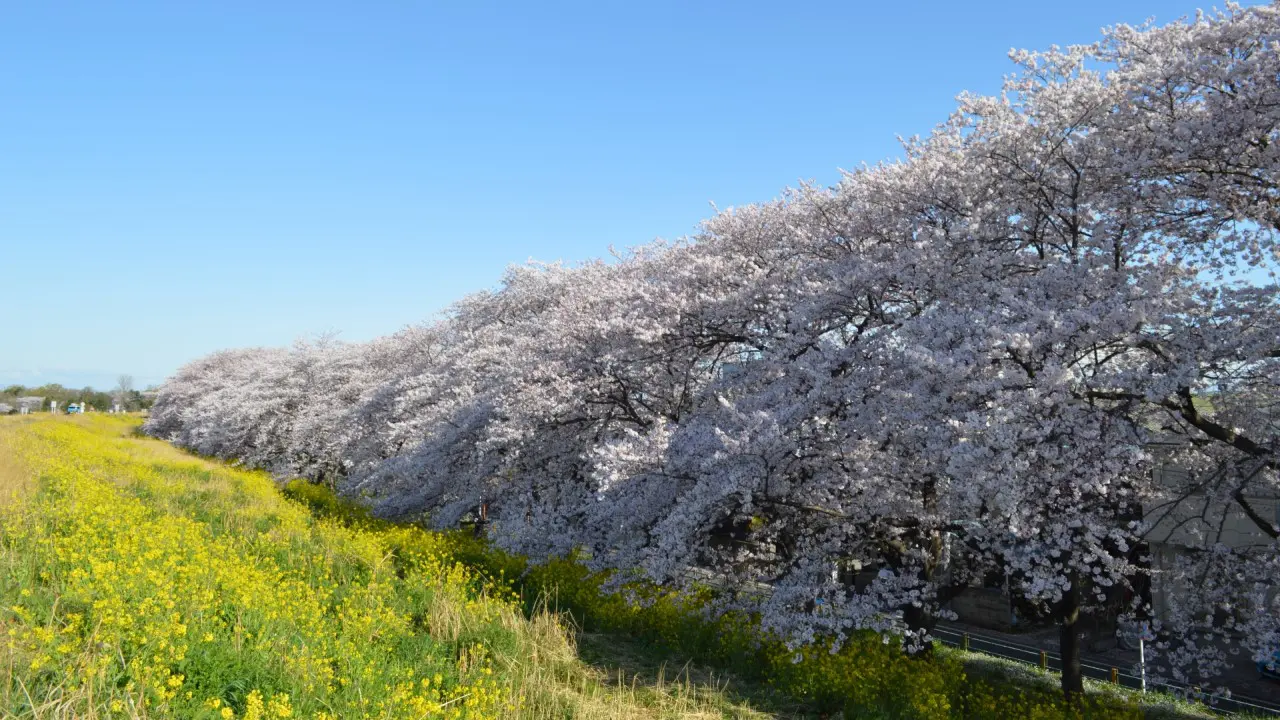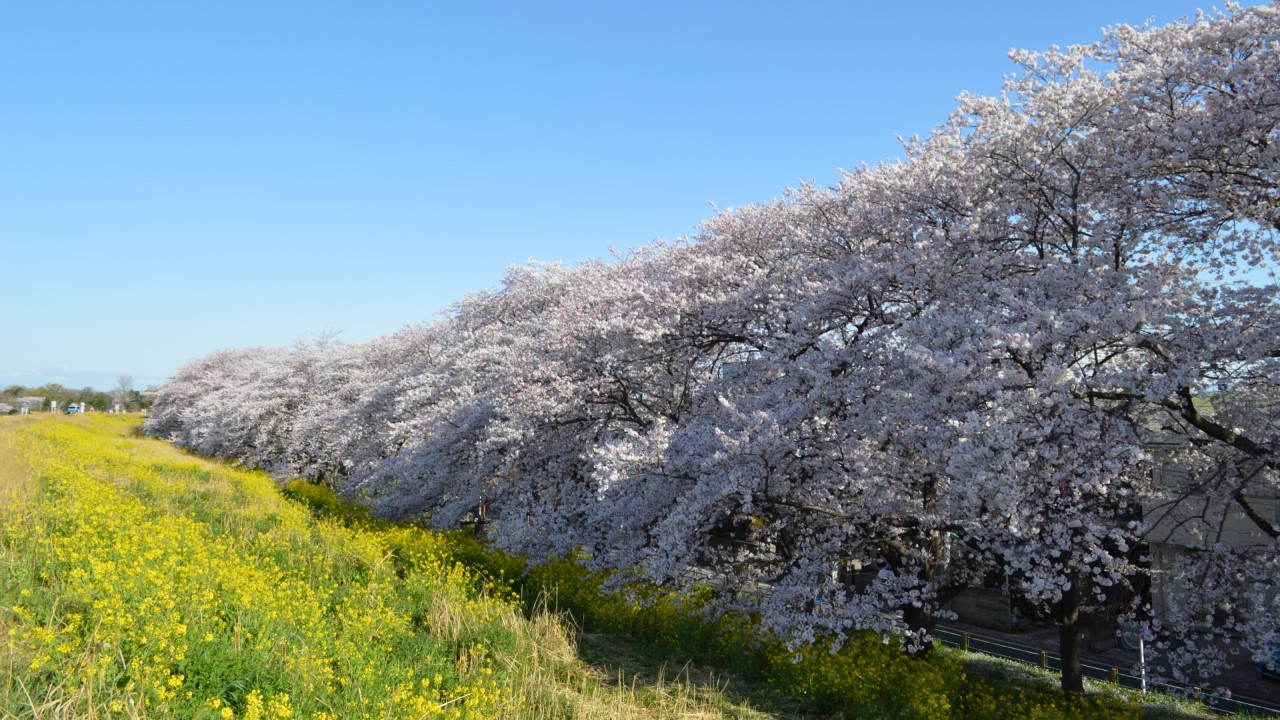 In the Tokyo suburbs, Saitama offers visitors scenic nature, rich culture, and more away from the busy capital. In spring, people flock to Kumagaya to view the many cherry blossoms lining about 2 kilometers of the Arakawa River. Below the clear, blue sky and pink sakura petals, fields of bright yellow rapeseed flowers bloom. At night, illuminations extend the time visitors can appreciate the colorful flowers at Kumagaya. Because it is free and close to Tokyo, Kumagaya Sakura Tsutsumi is great for families!
Viewing period: End of March to early April
Access: About 5min walk from JR Kumagaya Station
Address: 2 Chome Kawaracho, Kumagaya, Saitama 360-0035
Ranking: ★★★★★
Kanto Cherry Blossom Map⑦: Tateyama Castle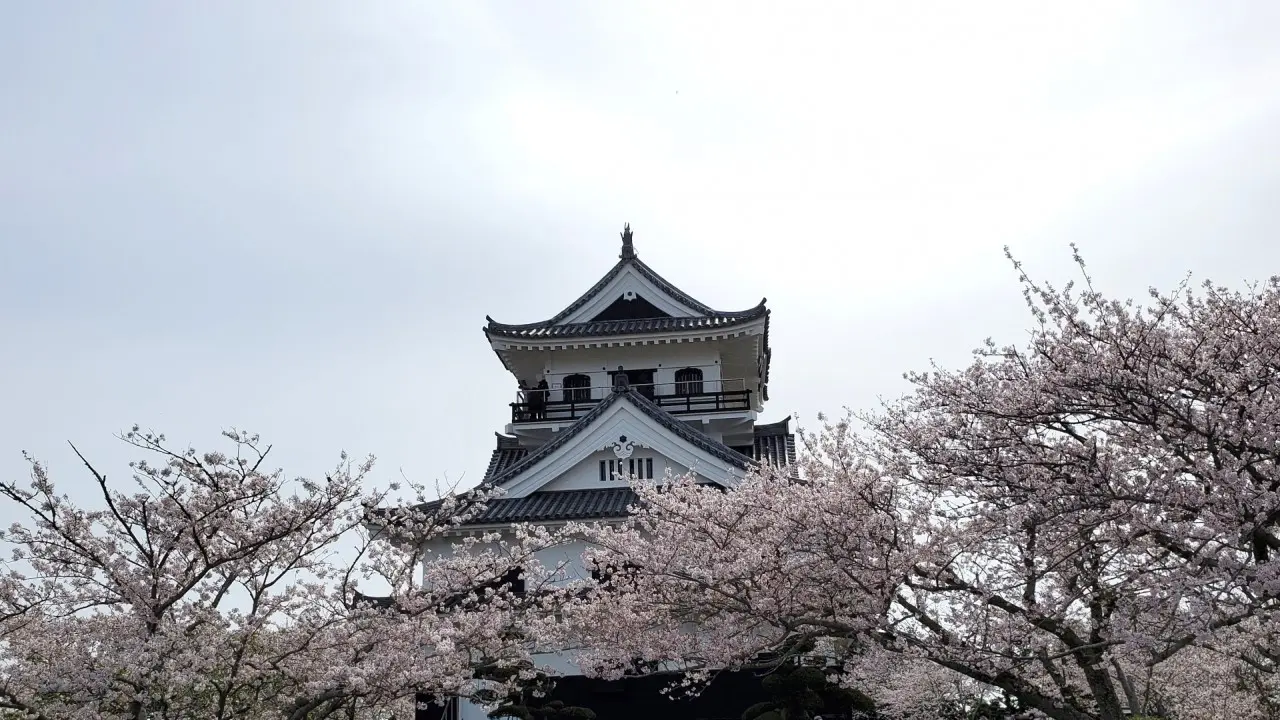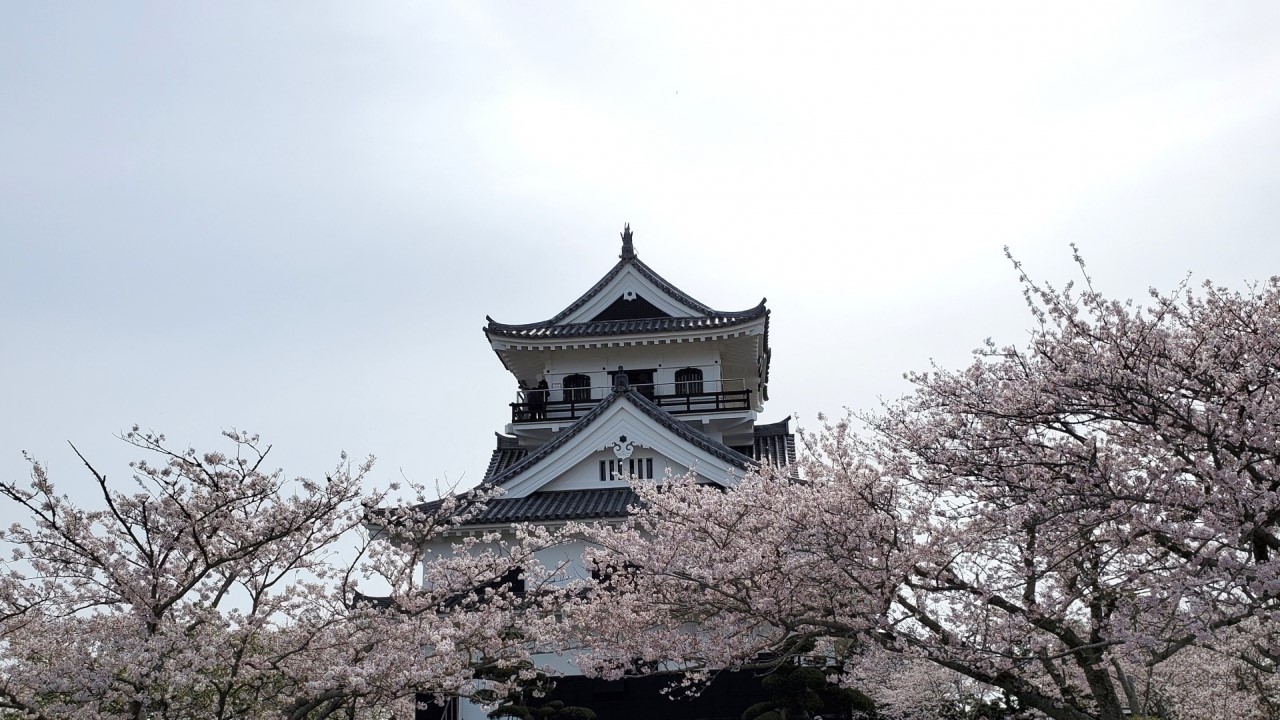 Shiroyama Park in Chiba Prefecture is home to Tateyama Castle. Perched atop a hill, Tateyama Castle offers a stunning view of the area, especially in spring as the landscape is colored with delicate cherry blossoms. From the observatory, visitors can see the southern Boso Peninsula, Tokyo Bay, and Miura Peninsula. Though the castle that stands in Tateyama today is not the original, it is still an iconic landmark in Chiba, further enhanced by the colorful sakura in spring.
Viewing period: End of March to early April
Access: From JR Tateyama Station, take the JR or Nitto Bus and get off at Shiroyama Koen-mae bus stop. Then walk for about 5 minutes.
Address: 351-2 Tateyama, Chiba 294-0036
Ranking: ★★★★☆
Kanto Cherry Blossom Map⑧: Sankeien Garden
Like Shinjuku Gyoen, Sankeien Garden is a well-maintained Japanese-style garden with historical buildings, a peaceful pond, and beautiful trees and flowers. This beautiful garden in Yokohama is especially popular in spring when the cherry blossoms surrounding the Tomoyoji three-story pagoda are in season. At night, Japanese lanterns illuminated the blooming cherry trees. Tickets to the park cost 700JPY for adults and 200JPY for children.
Viewing period: End of March to early April
Access: Take a bus from Negishi Station, Sakuragicho Station or Yokohama Station
Address: 58-1 Honmokusannotani, Naka Ward, Yokohama, Kanagawa 231-0824
Ranking: ★★★★★
Kanto Cherry Blossom Map⑨: Lake Sagami Pleasure Forest
Lake Sagami, or Sagamiko, astonishes visitors with its natural beauty, which perfect for a variety outdoor activities. Known for dazzling illuminations in winter, Lake Sagami Pleasure Forest in Kanagawa Prefecture also fills with color in spring when the cherry blossoms are in season. With chairlifts, Ferris Wheels, and thrill rides, there are many ways to view the gorgeous spring landscape at Sagamiko.
Viewing period: Mid-March to Mid-April
Access: About 10min by car from Sagamiko Station
Address: 1634 Wakayanagi, Midori Ward, Sagamihara, Kanagawa 252-0175
Ranking: ★★★★☆
Kanto Cherry Blossom Map⑩: Miurakaigan Cherry Blossom Festival
Another early sakura viewing spot featuring kawazuzakura is around Miurakaigan Station at the Miurakaigan Cherry Blossom Festivals. From the station, visitors can admire the large, pink blossoms while walking all the way to Komatsugaike Park in Kanagawa Prefecture which holds some illuminations at night. The area is also loved for the bright, yellow rapeseed flowers, or nanohana, that bloom under the cherry trees. Along with the typical festival food, Misaki offers delicious, locally-caught maguro, or tuna.
Viewing period: Mid-February to Mid-March
Access: About 15min walk from Keikyu Miura Kaigan Station
Address: 635 Minamishitauramachi, Miura, Kanagawa 238-0101
Ranking: ★★★★☆